How To Make Best Use Of Artificial Intelligence In Marketing
If you have not already adopted AI into your marketing operations, chances are you might have at least come across it in some way or another. AI marketing refers to the use of advanced Artificial Intelligence techniques to help drive your marketing decisions and efforts.
All the personalization options you use when setting up your Google Ads are implemented with AI. According to research, the use of AI has been shown to increase sales by 52%, increase customer retention by 51% and increase the chances of success with new product launches by about 49%.
Industries worldwide are rapidly adopting AI technology to make their marketing efforts more efficient, faster, and successful. It helps minimize manual efforts and helps your marketing teams focus on areas that ensure better results.
AI marketing operations can include a wide range of activities from data collection, analysis to the automation of your marketing-related tasks and workflows. Read on to know more about how you can take advantage of artificial intelligence in marketing for your business.
Where to Start?
Data is what drives any AI system. Depending on the type of AI marketing you choose to use, you will have to prepare a lot of data to train the AI models and tools. You can derive such training data from multiple sources like your existing organizational database, CRM software, marketing campaigns, website data, and more. You can hire software developers specializing in data analysis and Artificial Intelligence to help you gather all needed information and start using AI tools for your benefit.
Several AI tools, platforms, and technologies can help you make the best use of your available data and program new ways to capture new data and automate your tasks efficiently.
The Implementation Of AI In Marketing
AI in digital marketing can effectively enhance your customer experience and mine out better ways to optimize your marketing operations. AI methods eliminate the risk of human errors and optimize your existing processes with little to no manual intervention, leaving you free to focus on further business development. Here are some popular uses of Artificial Intelligence in marketing to start implementing in your business.
Granular Personalization
AI lets you perform advanced data analysis that can give you deeper insights into customer preferences and behavior.
Understanding your customer is a critical requirement to achieve success with your marketing campaigns. It helps you deliver highly personalized services that will fetch you better results than a generic marketing approach. The everyday use cases of AI like data analysis, natural language processing, media buying, automated decision making, and content generation can all be used to offer granular personalization to your target audience.
Here are some ways you can use AI to personalize your algorithmic marketing campaigns to suit your target audience's preferences:
AI lets you make accurate decisions on advertisement placements and messaging via programmatic media buys. You can take in data such as customer interests, location, purchase history, intent, previous site interactions, and more to craft better bidding. You can target the right ad channels at a competitive price and thus minimize your ad spendings while simultaneously increasing your click-through rates.

Personalization in marketing with AI helps you track the content that gets a better response from your audience and generate content automatically in a way that is suited to the audience's preference. For instance, Netflix uses AI to help deliver personalized art pages depending upon the user's previous viewing history.

AI marketing automation lets you understand each customer's individual preferences and help you deliver granular personalization options. For instance, the content generated by applications like Spotify use AI models to generate content based on each user's preferences and interactions.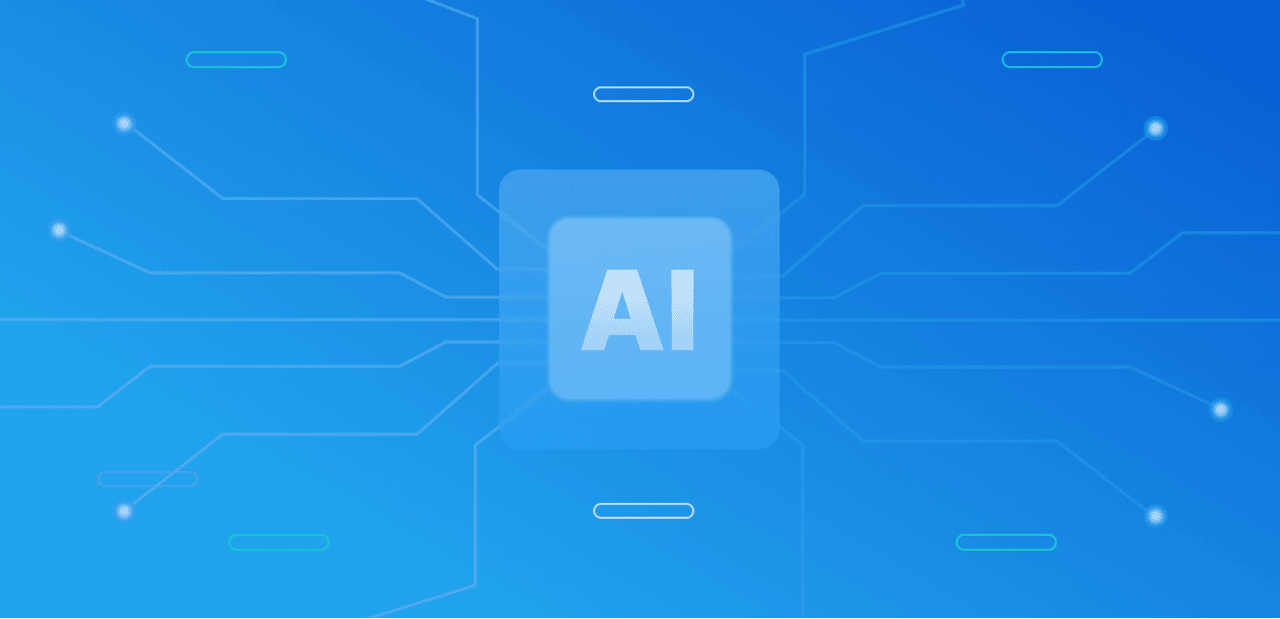 Predictive Analytics
Being able to predict the market dynamics and future behavior can be of enormous help to marketing teams. For instance, you can predict consumer trends, their buying behavior, seasonal preferences, and more and thus position your marketing campaigns accordingly for better reach and success.
With predictive analytics, you can increase your ROI and track attribution in your marketing teams.
Chatbots
Chatbots are one of the highly successful AI-based applications in digital marketing automation. Nowadays, most business sites come with an AI chatbot that helps provide immediate customer service to users in place of human agents. Chatbots answer the most basic queries and link them to knowledge base articles and content based on their queries. This technology can be further enhanced by using historical data and past customers' questions to deliver highly personalized conversations.
It helps reduce wait time for customer service queries and lets you human agents focus on more complicated tasks.
AI-Generated Content
While AI programs are yet to develop lengthy quality content as humans, they can create infographics, compile statistical reports and deliver real-time insights. All AI-generated content carries good value and can easily attract more visitors to your site. You can also use AI content marketing and show relevant content to your customers based on their previous behavior and individual preferences. You can also improve your email marketing and social media content strategies by using AI-based content generation tools.
Summary
About 44% of business executives believe that AI is most beneficial in making better business decisions. Teams that adopt AI could easily pull through and will be able to scale better as your business operations grow and diversify.