Social Media Sentiment Analysis — All the Ins and Outs
To understand what's going on with your business, you need a perfectly regimented metric to measure business efficiency. Metrics provide the necessary context to literally everything that can be considered important. It is worth noting that this works for every business aspect, but for now, we are going to discuss one of the Social Media Marketing metrics.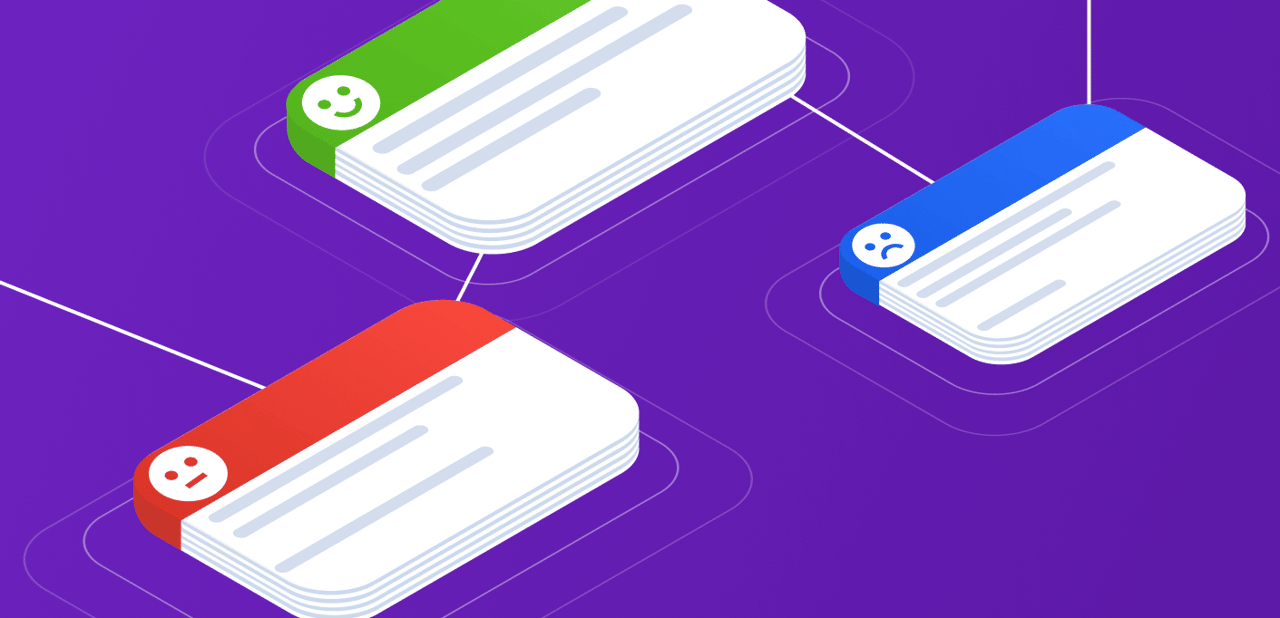 Every year, the analysis of the text sentiment becomes an increasingly urgent task both from a theoretical and from a practical point of view. This is mainly due to the development of the Internet and changes in the format of communication between people.
Along with the increase in the number of Internet users, the amount of content generated by them is increasing as well. People post messages on forums, write blog posts, comment on products on the pages of online stores, and express their opinions on social networks.
All this content carries a considerable amount of information that can and should be used.
What is sentiment analysis?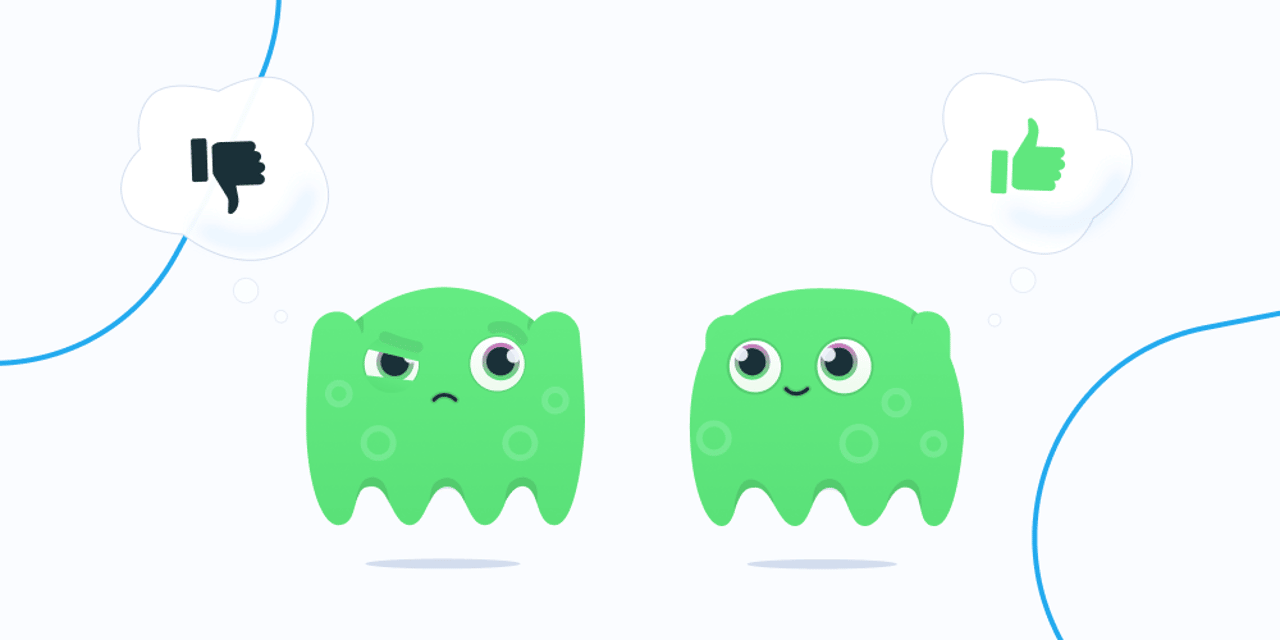 To understand sentiment analysis at its core, let's start from the beginning. Sentiment analysis is a field of text mining designed for automated extraction of subjective opinions from a text. Sentiment analysis as a discipline is at the junction of data retrieval and computational linguistics; it is not limited to researching the text context and is more focused on its tone.
An analysis of the text sentiment allows for the extraction of emotionally colored vocabulary and emotional attitude of the authors to the objects described in the text. In the modern world, our choices in some situations are often influenced by the opinions of other people — we read reviews about products before ordering them in an online store, we study the views of other people before voting in the elections for a particular candidate, we carefully choose our university, and even museum or restaurant that we are going to visit.
This information is of significant interest to marketers, sociologists, and many other specialists. Also, it is especially important for businesses from different industries because it allows them to know the opinions of their customers. Whether it is an opinion about the innovations made to products or services, or on the latest news on your website, or the users' evaluation of the goods in the online store or on the most recent ad.
Ways to Take Advantage of Sentiment Tracking. Why do You Need it?
Assess your Brand Health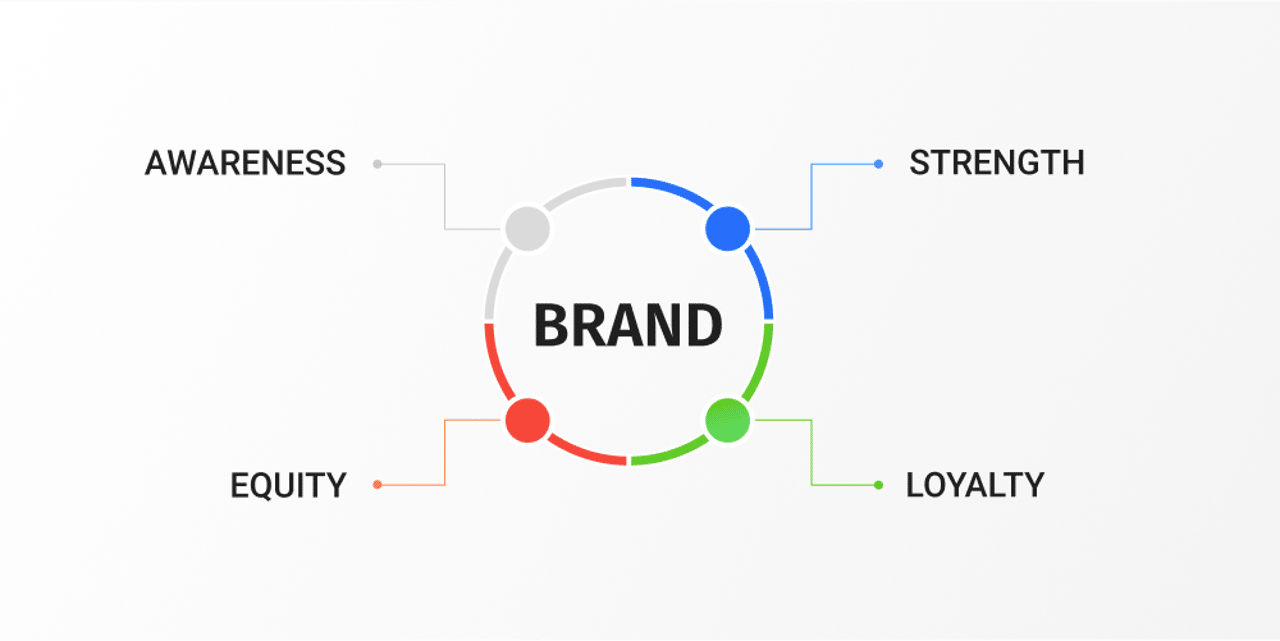 To correctly interpret the opinion of customers towards your brand, you need to understand the prevalent social moods. This understanding will help you figure out how the consumers of your brand feel about your company.

Many customers tend to refuse the services of a company with a poor brand image. For example, if you are known as a restaurant that serves spoilt food, nobody would like to double-check if the food is fresh — they just would not visit you. Or, for instance, if you are a delivery company, and some people say that you usually deliver only half of the products that were sent, hardly anyone would choose your organization to be their number 1 in the list of top delivery services.
Online sentiment analysis tools will provide you with the ability to see the overall brand health situation on social media. What is more, professional software will help you dive deeper into the roots of such an image and see the main cause of it. Consequently, you'll be able to take specific steps to prevent bigger problems and to deal with the existing ones.
Find Consumer Insights
Actually, this point includes lots of aspects that are doubtlessly important to meet your customer expectations.
Social media sentiment analysis software will provide you with crucial information on your customers' attitude towards your products and services from different angles.
Let's imagine you are a personal care company focused on natural cosmetics and eco-friendly wrappings. So you recently released a new face cream, and a small part of the cream jar is made of non-recyclable material (it just happens). And your attentive consumers noticed it: believe me, they won't let you go unpunished.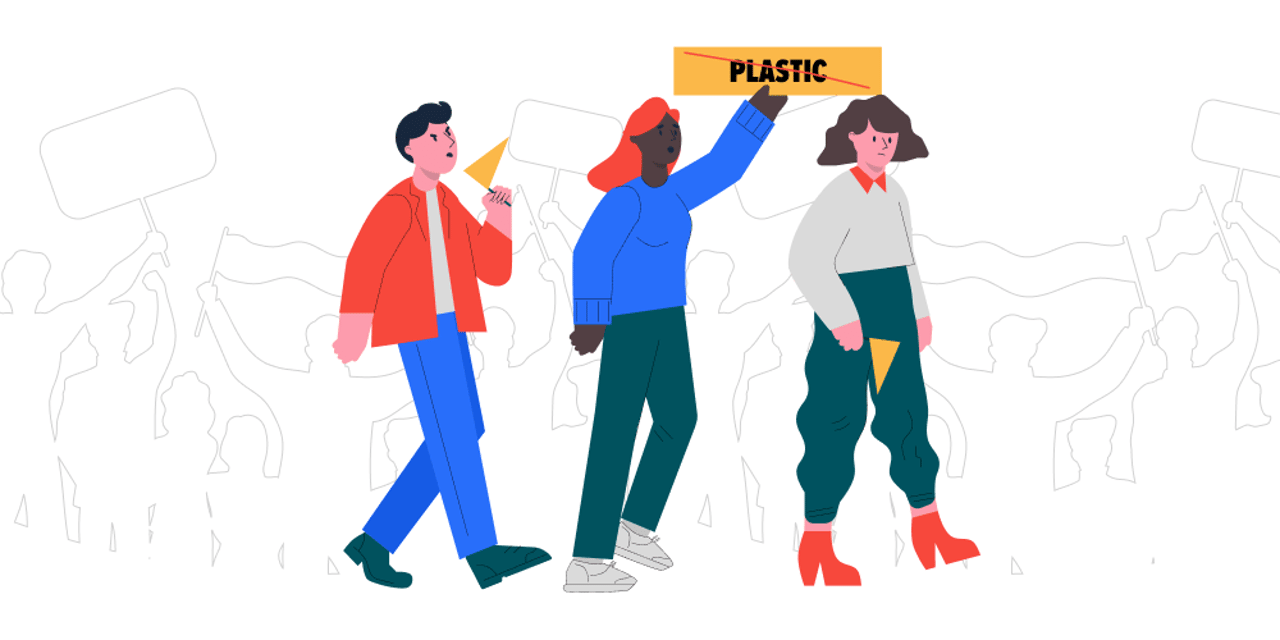 With comprehensive sentiment analysis, you would see even an emerging negative spike earlier than it may cause irreversible consequences. Oh, "Trend" analytics would be useful in such a case. However, to start with, you may solve this problem with sentiment analytics only.
One more example for your consideration. Imagine you are a world-famous street food restaurant. By sentiment analysis, you may discover that your customers don't like some sauce in your burgers and some of them refuse to buy your burger because of it; or that thousands of people love your burgers but are still dreaming about the spicy option of this burger; or maybe a lot of clients complain that there is no restaurants at the beach.
The main idea is that all this may be discovered with proper software as it can provide you with multiple insights you won't see anywhere. Social media sentiment analysis tools free you from routine tasks to optimize your workflow and allow you to devote attention to the right things.
Manage Customer Experience
Several years ago, customers primarily used different forums, company websites, and surveys to express their opinion regarding the product or service. As social media gained traction, it became the main source of customer feedback for several reasons. First of all, customers who leave feedback on social media seek the company's immediate attention; secondly, they want to warn friends and colleagues about using the product or, vice versa, encourage them; thirdly, people want to attract the attention of the public to a particular issue. In spite of the reason, any public feedback will have certain consequences for your company, depending on the context.
Professional sentiment analytics software can help you manage customer experience and all accompanying metrics such as customer loyalty, customer satisfaction rate, et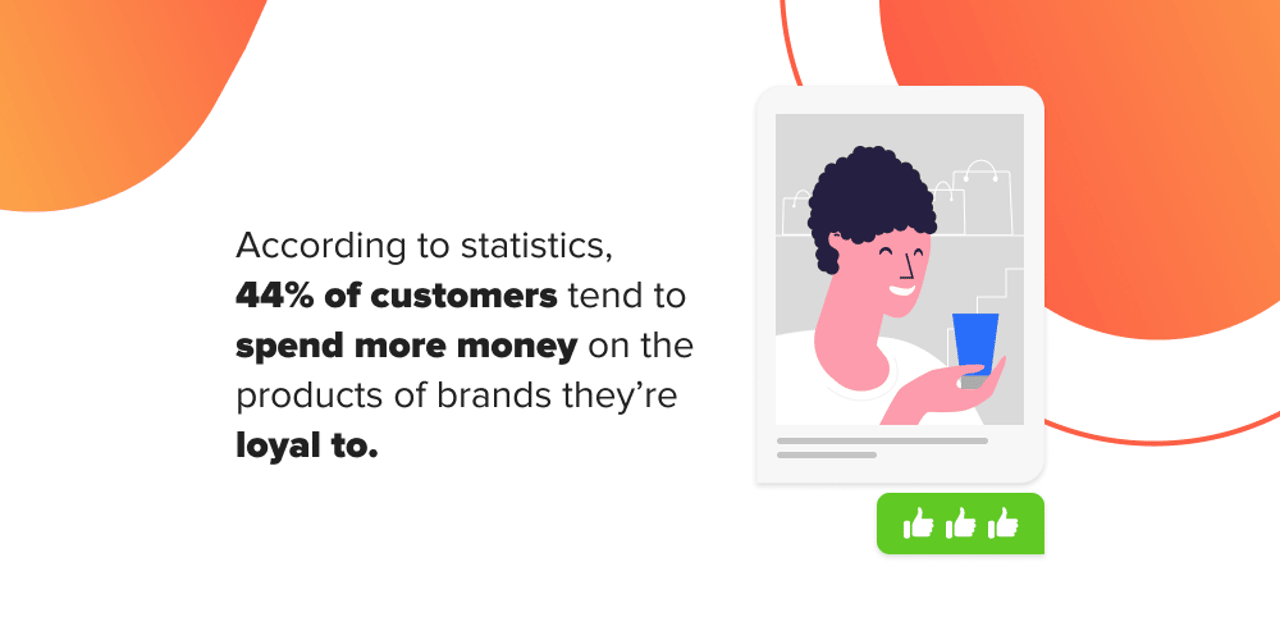 Customer loyalty can bring you more benefits than you expect. According to statistics, 44% of customers tend to spend more money on the products of brands they're loyal to. There are a lot of factors that may influence loyalty level, but one of the most crucial is attentiveness to customer complaints, suggestions, and gratitude.
For sure, it is better to reply to negative mentions as quickly as possible, but to drive a high loyalty level, it is necessary to keep up with all positive mentions as well.
Sentiment analytics software allows you not just to find all mentions, but to prioritize and categorize them. So let the system for sentiment analysis get its hands dirty instead of you, and you'll have time to focus on the most critical issues.
Analyze Your Competitors
Just like you, your competitors devote much time to developing new marketing strategies, launching new products, thinking of innovative marketing campaigns. And with all these initiatives, your competitors experience their ups and downs. Despite all the efforts, it is hard to predict audience reaction and behavior in response to your marketing activities. So the best solution here is to watch how others have done something (if they have) you are only planning to do.
By taking advantage of the sentiment analysis software, you can catch the audience attitude towards some activities of your competitors: what they liked and didn't like, what they suggested and what complaints they had. Then you will be able to better understand whether your initiative is going to be successful or if it is better to abandon this idea.
Can sentiment analytics be even more powerful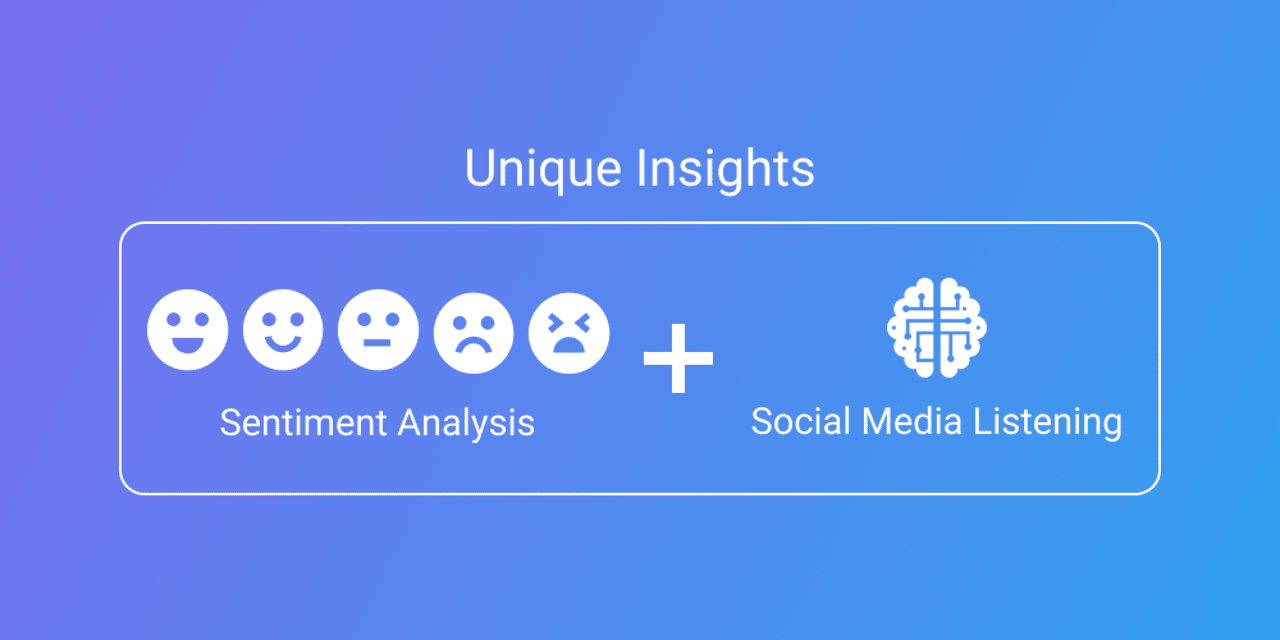 I guess that I proved that sentiment tracking is almost an irreplaceable assistant for your organization. However, you should note that sentiment analysis is an aspect of Natural Language Processing, a field of intelligent technology. So you can't just search for some sentiment analysis sites or some online trackers; instead, you should look for intelligent software.
Sentiment analytics are rarely offered as a stand-alone product. Most often, they are included as a part of a robust social media listening system, which helps manage your brand reputation on social media.
Software for social media monitoring may be equipped with a bunch of useful functionalities that may essentially complement sentiment analytics. To make sure you will make the most of your sentiment analysis, you should look for some additional features. So can it really get any stronger?
I would argue that it can, with the help of visual analytics, trend detection and an intelligent personal assistant. Let's examine each one in detail below.
Yes #1 - Visual Analytics
Analysis of visual content is a new trend in social media monitoring. Now modern software is able to detect a company's logo in the image, which may serve multiple purposes: analysis of consuming situations, audience reaction to some ads or banners, measurement of media outreach, and others.
The most professional systems go even further by their ability to identify not only the logo, but also define the scene, objects, people, occupation (if it is reflected in the image), activity performed, and so on.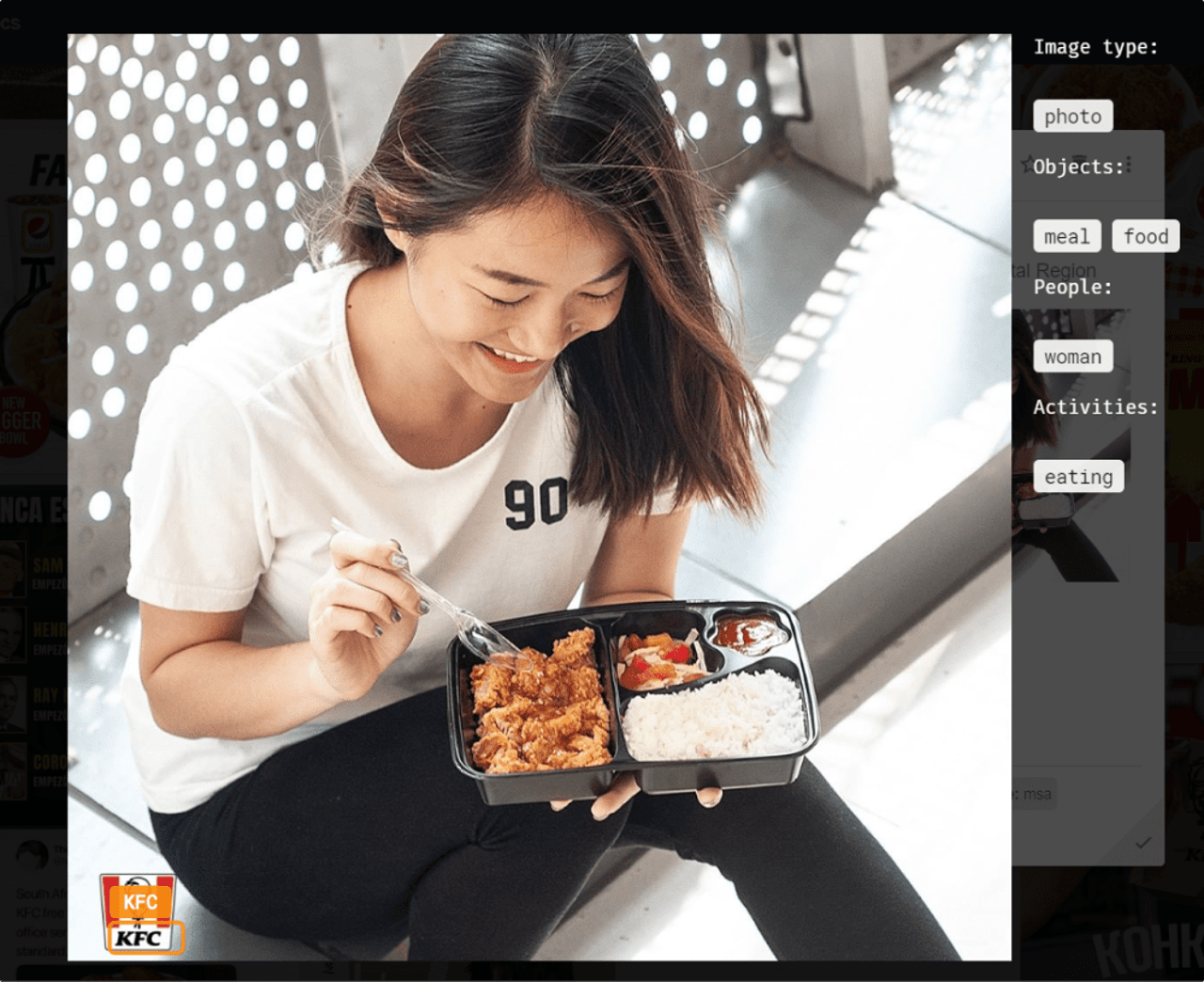 Backed by such capabilities, you can take your sentiment analysis to a brand new level. First of all, Visual Insights will allow you to find much more information and mentions of your brand, therefore significantly increasing the scale of the analyzed data. Also, it provides you with even more measuring attributes that enable you to take a look at your metrics from another angle: for example, you may notice that there are significantly more positive reviews on your product at some specific location.
Yes #2 - Trend Detection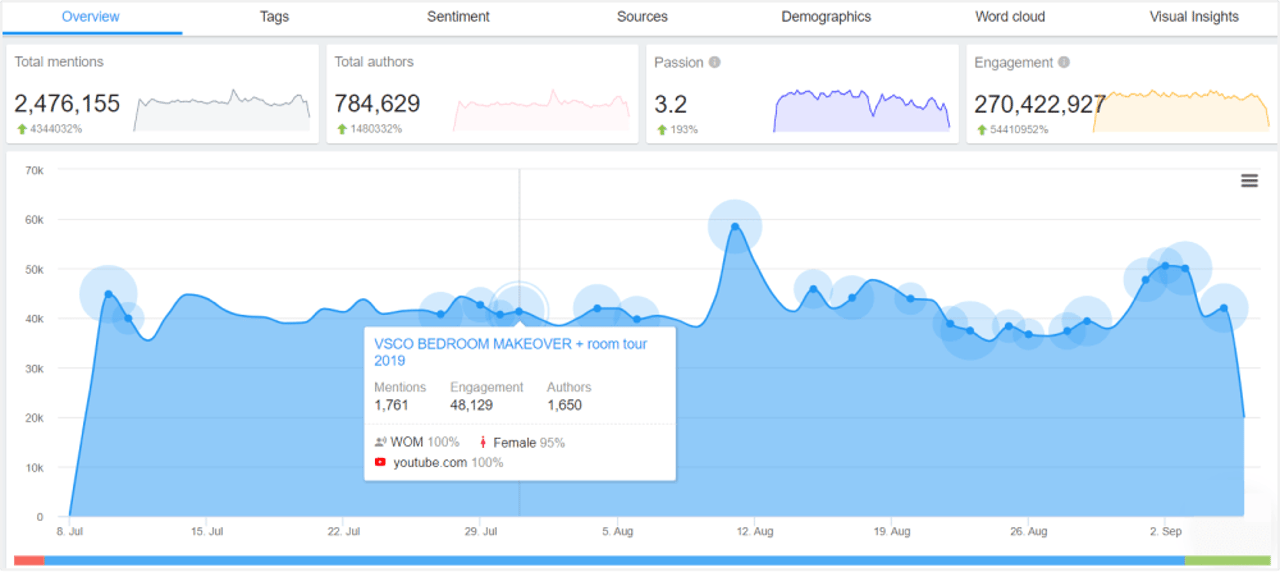 AI-powered social media intelligence software can help you define the trending topics around your brand, service, product, or even about your competitors. Such software can capture the context of some activity around the necessary topic and provide you with all the required additional information — the gender of the majority of authors, their location, the dominant type of posted content and the main source.
Trend detection allows you to be instantly aware of some negative discussions, or take advantage and foster positive ones. It even helps prevent the development of nuisance trends. By diving deeper into the trend sources, sentiment detection will show you social moods regarding a specific trend and will help you neutralize the situation quickly in case of necessity.
Yes #3 - Personal Assistant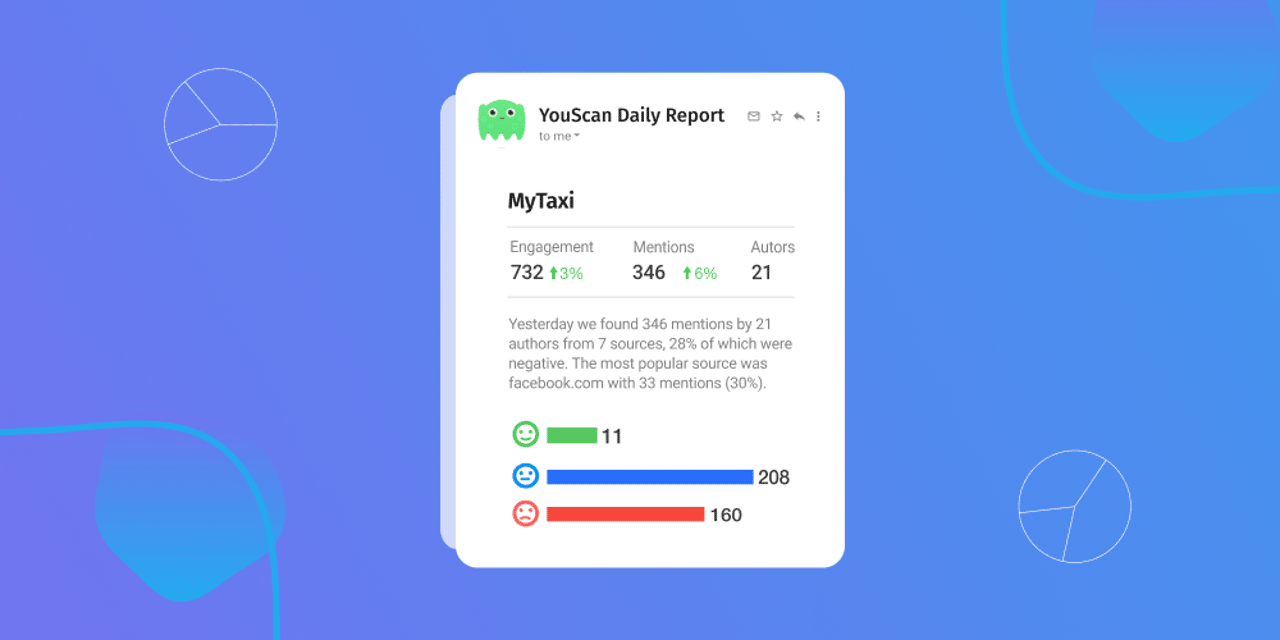 Comprehensive social media monitoring systems should be powered by Artificial Intelligence, and an intelligent personal assistant is one of the best things they can offer to complement your sentiment analytics.
Personal assistant can not only conduct the analysis, but decide what should be analyzed, how to do that, compare the results with the goals of your organization and come up with a pretty clear outcome. Equipped with sentiment tracking capabilities, it will provide you with more accurate information and notify you about the most noteworthy events in the topic.
3 Best Social Media Sentiment Analysis Tools
For sure, it's quite hard to choose the top 3 social media sentiment analysis tools among a large amount of different systems, but these solutions have their right to be highlighted.
1. YouScan — Social Media Intelligence System
YouScan is the best system for social media monitoring used by more than 500 large organizations worldwide. Processing more than 150M mentions daily from more than 100K resources, the software features 95% data accuracy.
The system effectively monitors all the mentions on the required topic and includes multiple AI-powered features. Accurate sentiment analytics allow you to easily classify user reviews into positive, neutral, or negative and work with them accordingly.

What's more, YouScan is not limited to the Latin alphabet, but is capable of identifying sentiment in Cyrillic characters as well.
YouScan in-house research team are the first to test all the system updates, and they also constantly monitor the proper operation of the functionality. The system also provides user tools for sentiment correction. Thanks to the above points, YouScan can retrain machine models faster and improve its features more effectively than its competitors.
Dynamic dashboards enable you to conduct deep sentiment analytics based on various parameters.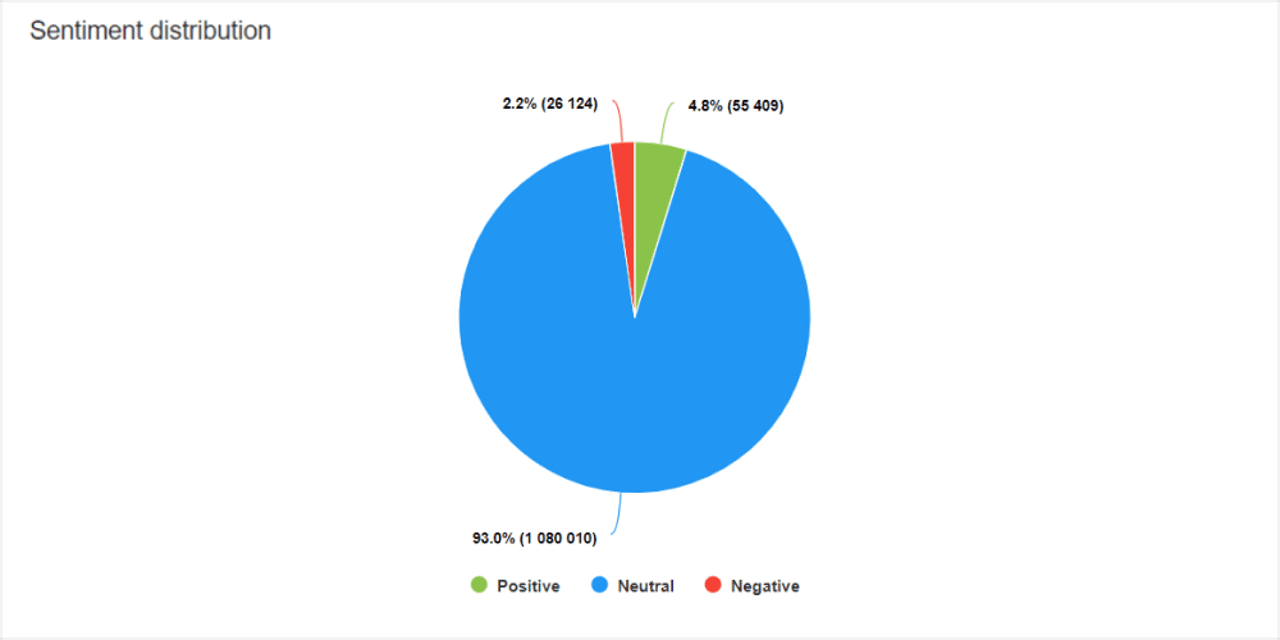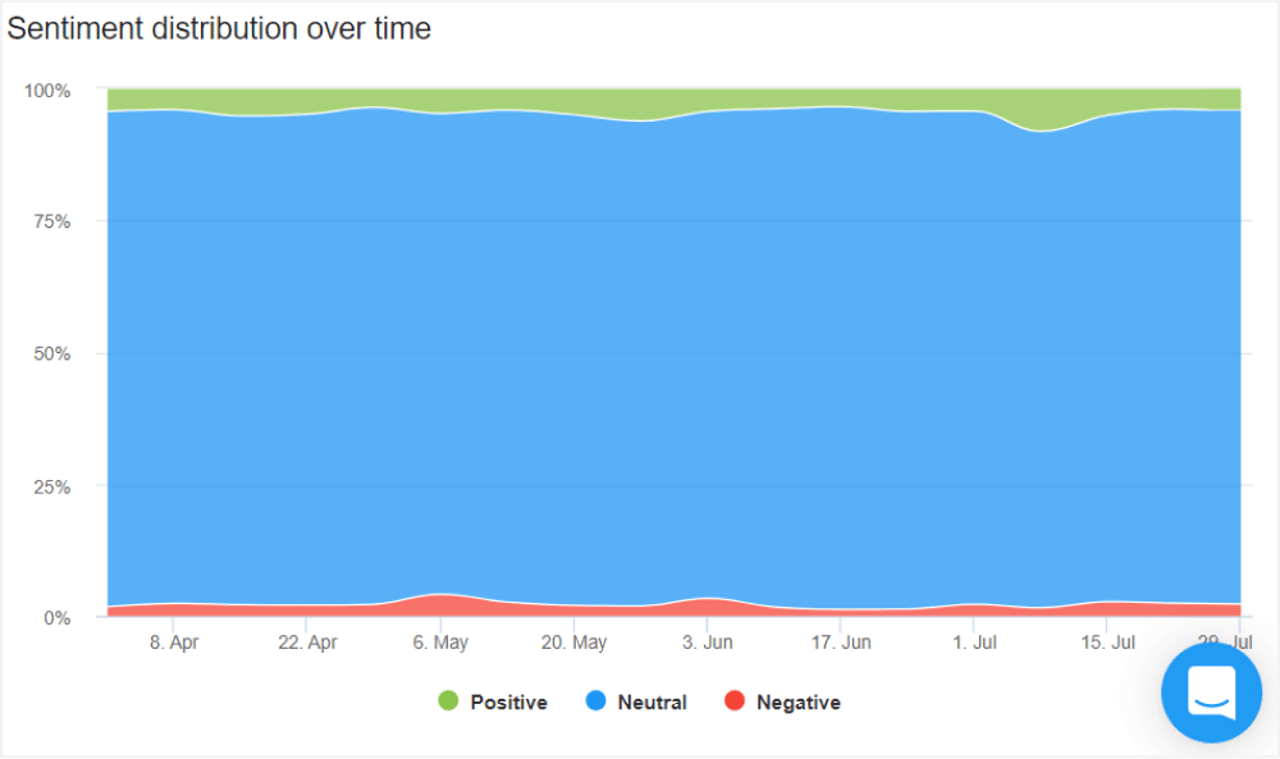 You can drill down into any dashboard to find real-life examples of the users' reactions.
Visual Insights functionality from YouScan detects logos and their surroundings, which allows users to identify 85% more mentions and uncover much more insights.
YouScan trend detection functionality together with Aina, YouScan's personal assistant, will help you to stay aware of the latest trending discussions around the required topic.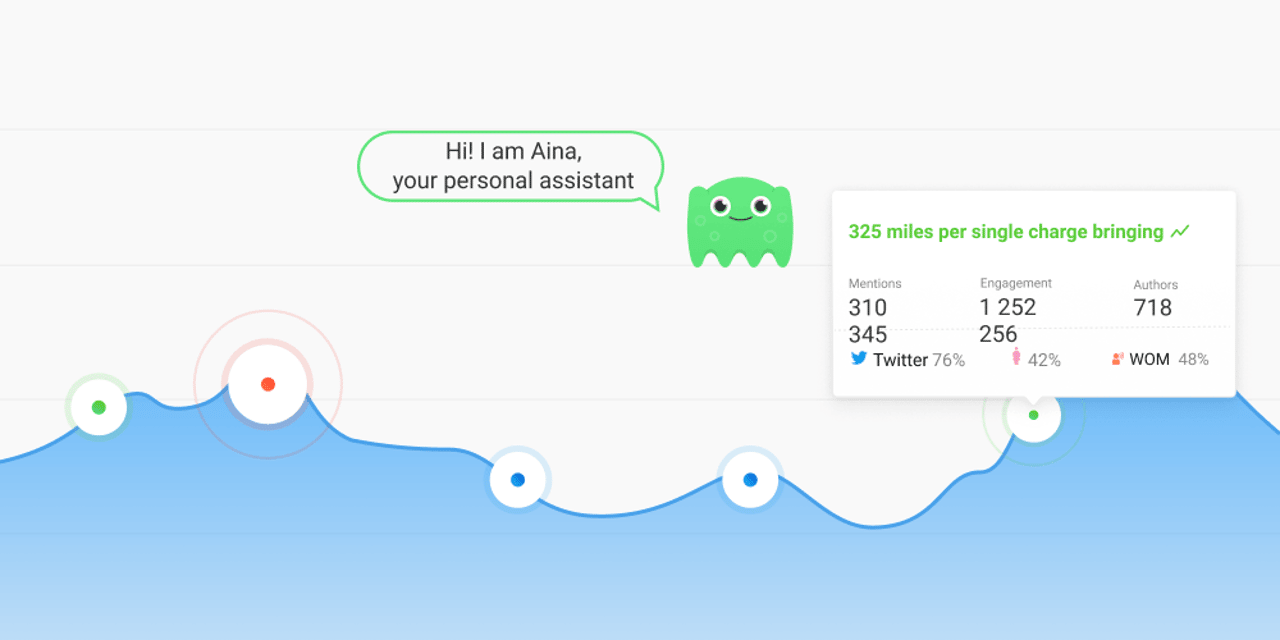 Aina will also notify you if something extraordinary happens with the topic you follow, even if you are offline.
2. Social Listening System — Brand24
Brand24 is a social media listening system with sentiment analytics features. As for the smart functionality, the solution provides alerts on negative mentions to let you stay tuned to all possible negative tendencies that may appear.
It also allows you to filter all the mentions by sentiment; however, it lacks the ability to categorize mentions as "neutral." Users can also take advantage of dashboards, which will show how sentiment has changed over time and what was the reason for negative or positive mentions. If you want to dive deeper, you may go to the "Analysis" tab and see the percentages of negative and positive feedback as well as some other information.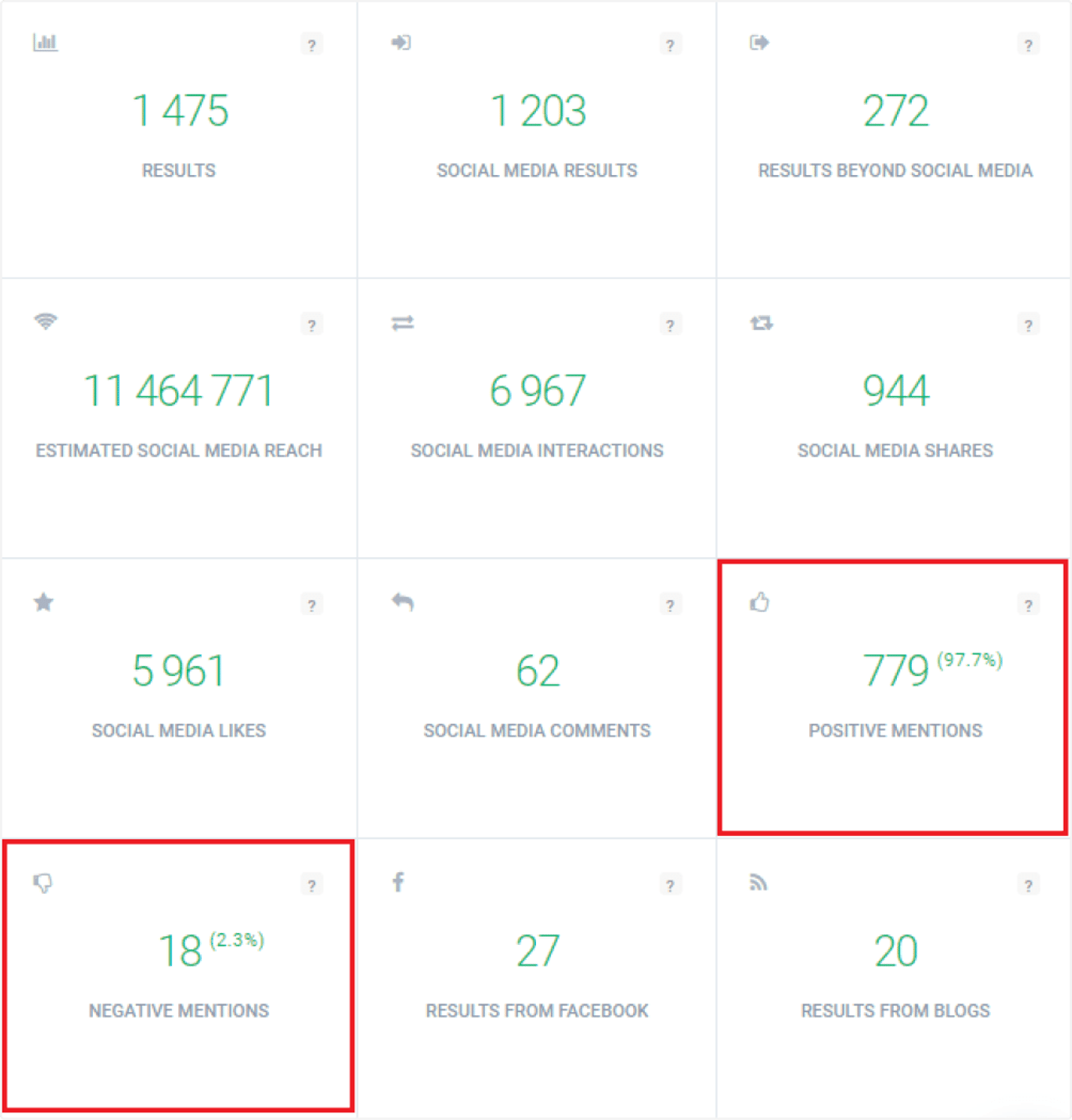 3. Hootsuite — Social Media Solution
Hootsuite is a social media marketing and management solution, which allows users to find, schedule and report on social media content. Hootsuite performs sentiment analysis in several languages and provides powerful tools for measuring the performance of SMM specialists. Hootsuite visualizes the results in the form of convenient dashboards, which allows users to conduct an analysis by channel.
Hootsuite utilizes Machine Learning for sentiment analysis and categorizes feedback into positive, negative and neutral.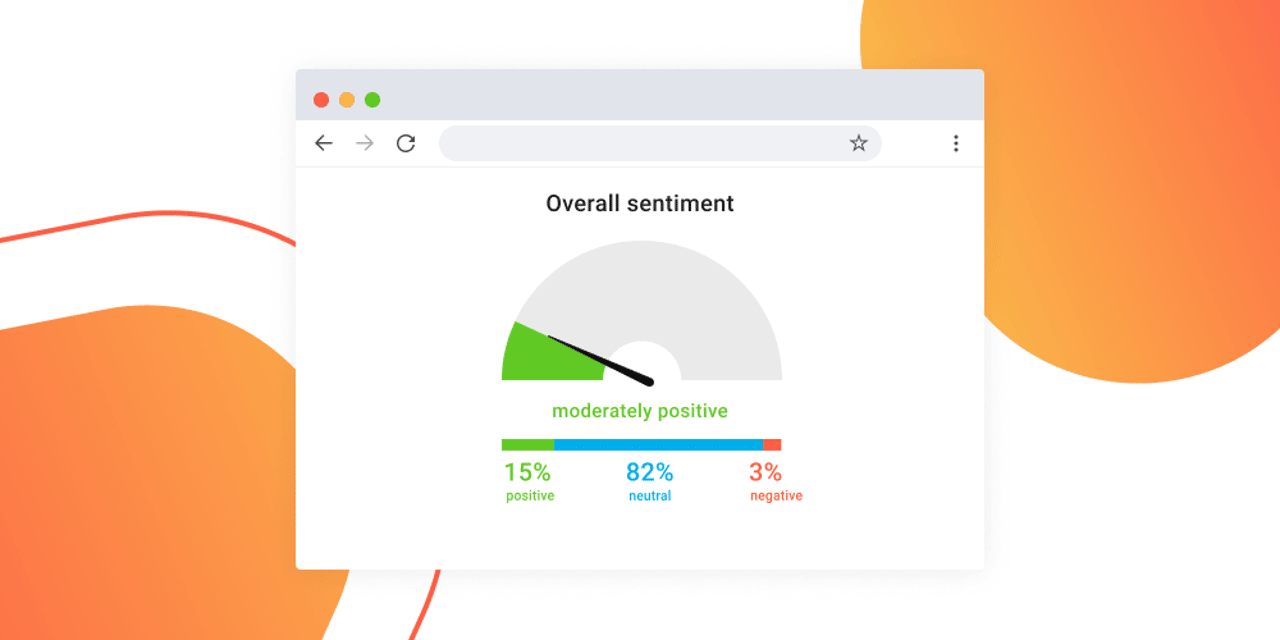 To track the sentiment, you are to specify the channels you want to explore and define the required keywords. The main drawback of this solution is that Hootsuite is not good at identifying the reasons that drive customer sentiment.
So, to make the most out of sentiment analysis with this solution, you need to support it with another system or choose a more powerful solution from the very beginning.
Time to add some sentiment to your business?
Sentiment analytics still remain somewhat new for businesses, but if addressed correctly, this metric can bring a lot of benefits to your organization. Such systems accelerate time-to-revenue and at the same time, allow you to reduce operational costs and boost overall efficiency.
Moreover, as we live in the customer-centric age, organizations should never forget that top-notch customer experience is more than just a success indicator — it is also a competitive advantage and a powerful driver of business growth.
It's time to add some sentiment to your business: request for a free demo, and see how it works!