Crisis Management
Monitor online conversations. React to threats and anticipate important events in real-time to protect your brand from a crisis.
Never miss a thing that may harm your brand
Track online conversations across the web
Collect text and visual mentions of your brand from 500K data sources, including social networks, messengers, review websites, forums, and more.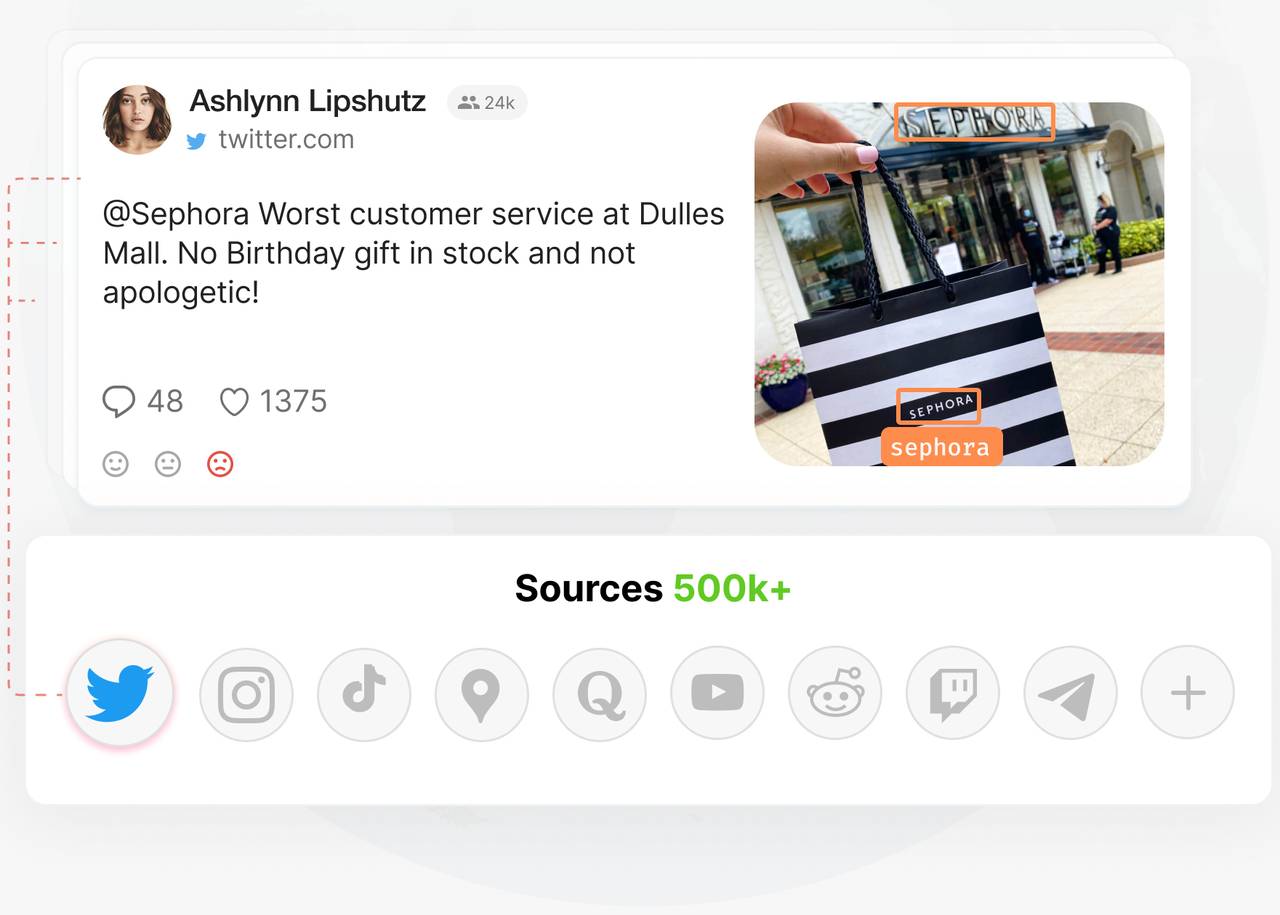 Get real-time notifications on important events
Be aware of any negative conversation related to your brand that gains a lot of traction. Get smart alerts to detect issues before they become a crisis.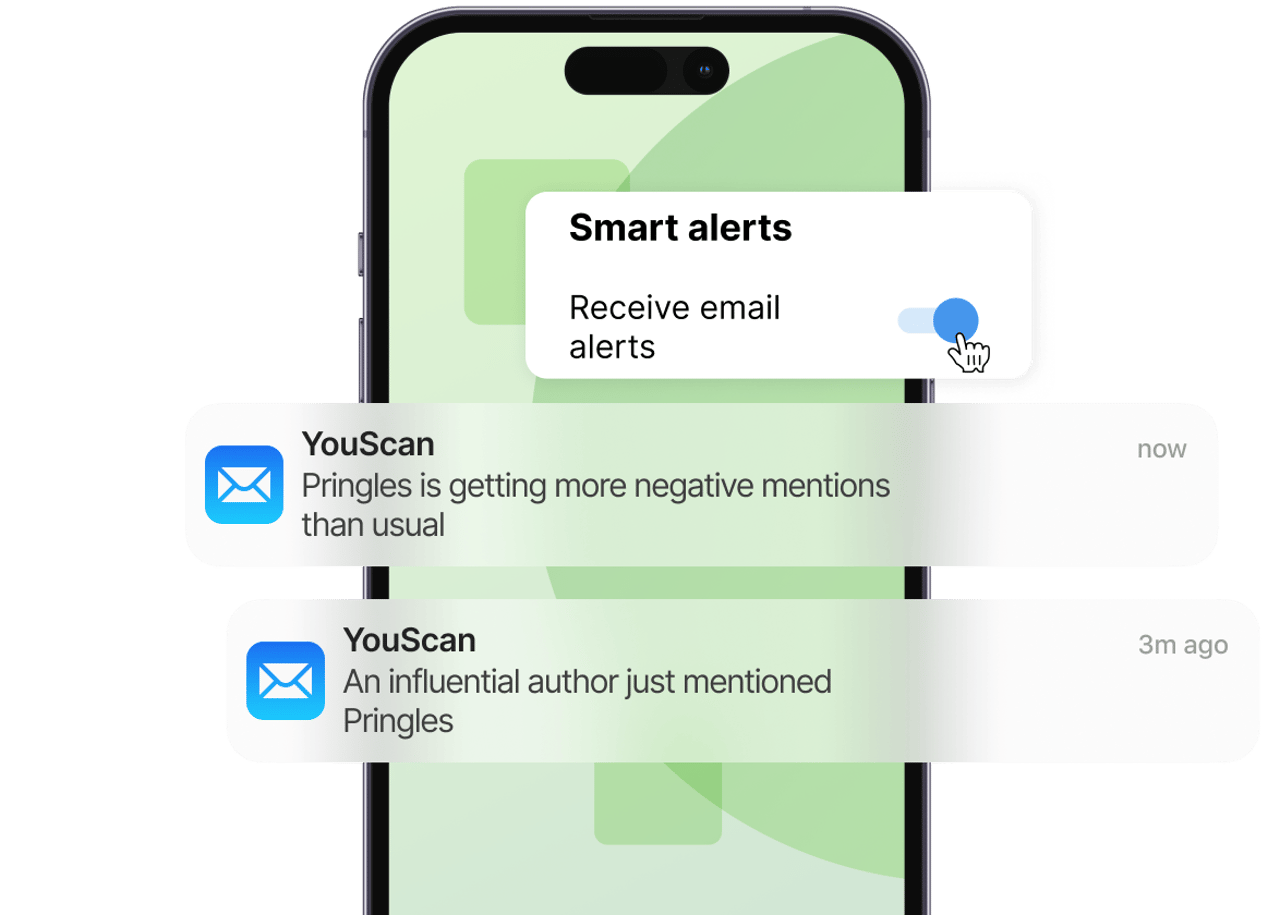 Keep an eye on popular conversations
It's crucial to detect online conversations that are gaining popularity. You never know what consequences they might have for your brand. 
Stay informed about popular discussions in real-time and join the conversation to represent your brand.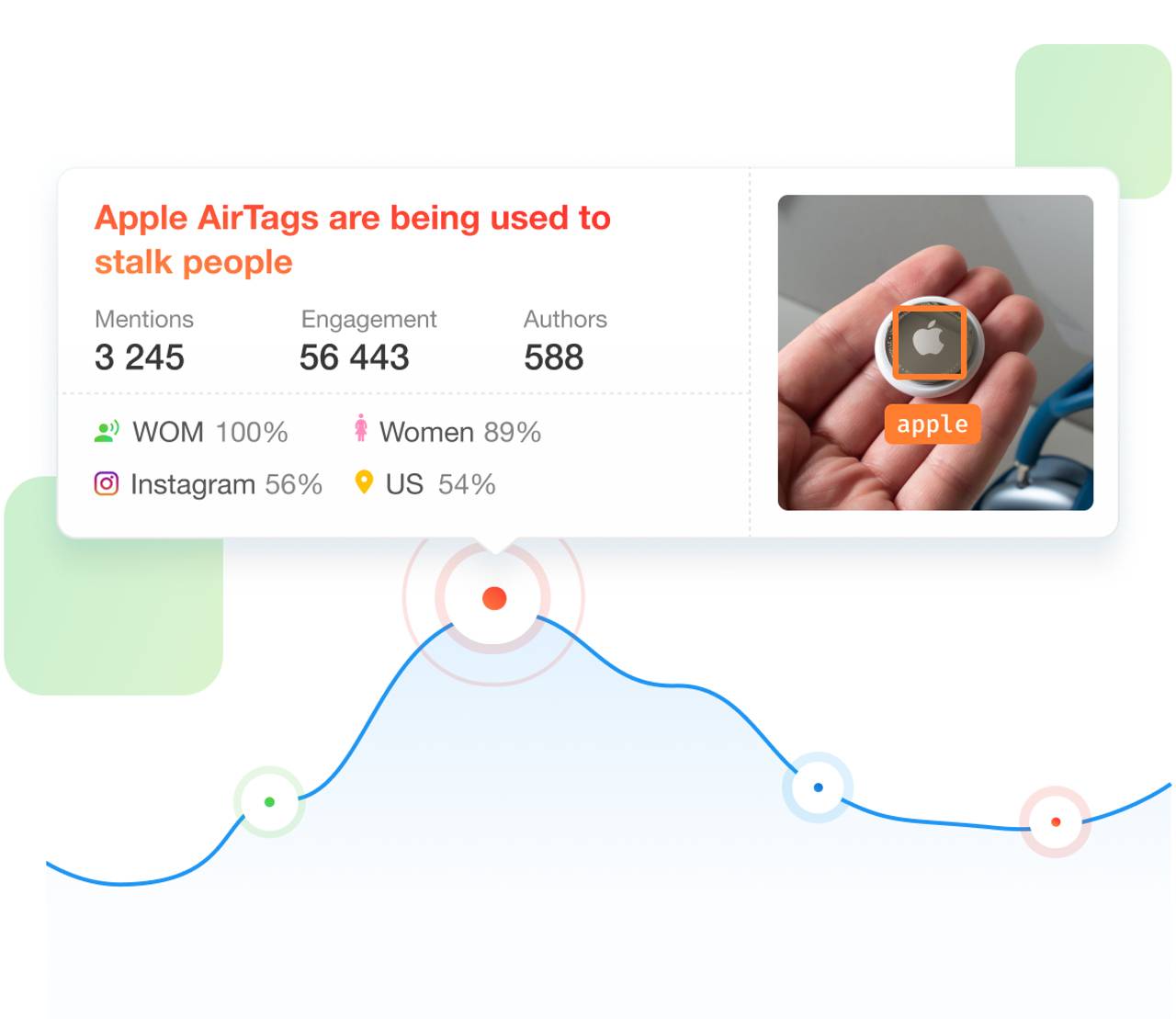 Monitor sentiment changes towards your brand
Follow the attitudes of customers towards your brand. Don't miss events that can make or break your brand's reputation.

Know the aspects that influence your customer's perceptions. Use this knowledge to enhance your strong points and work on weaker ones.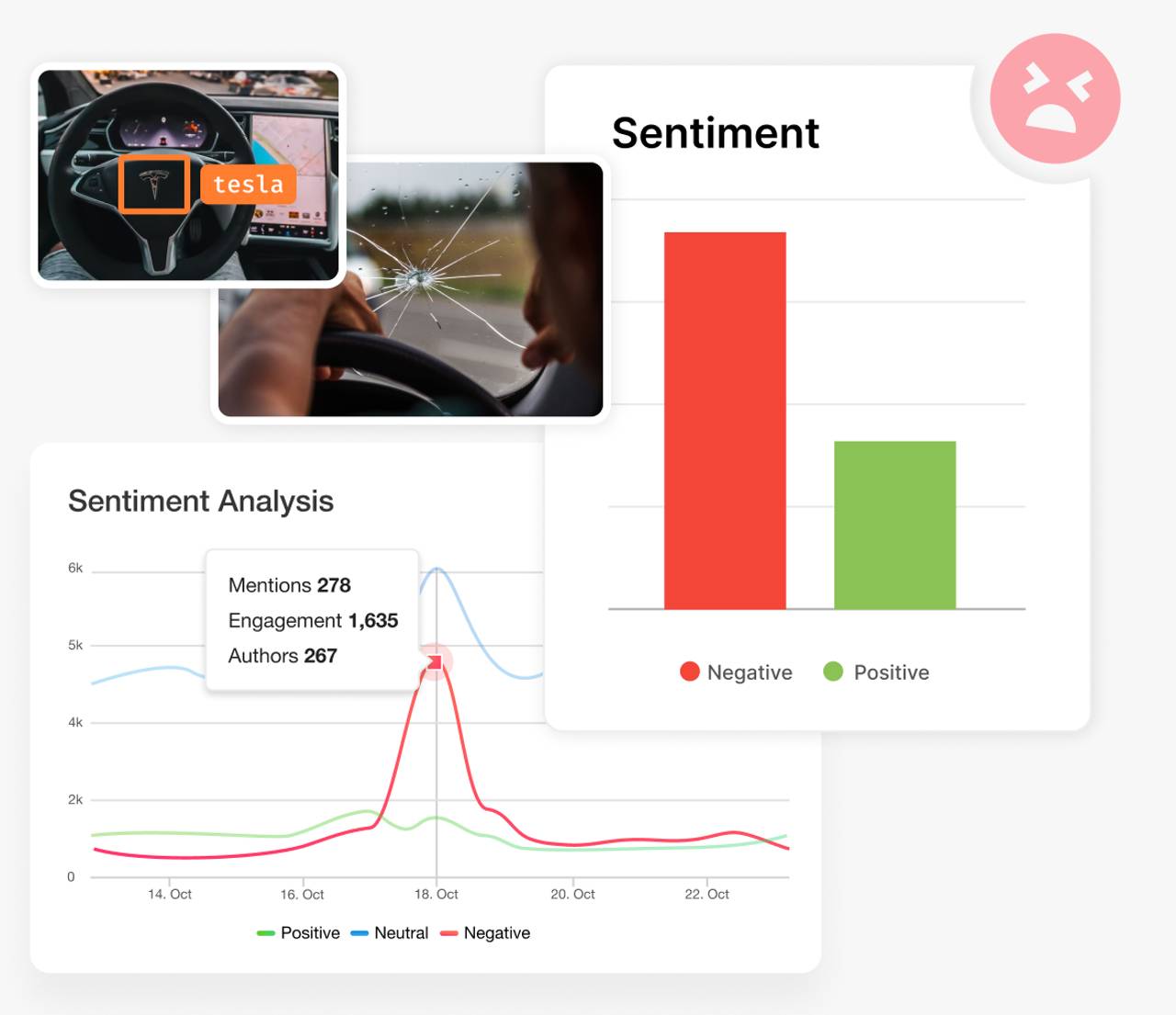 Have all crucial information at your fingertips
Keep all the metrics you care about in one place
Employ customizable dashboards to track key data points relevant to your team.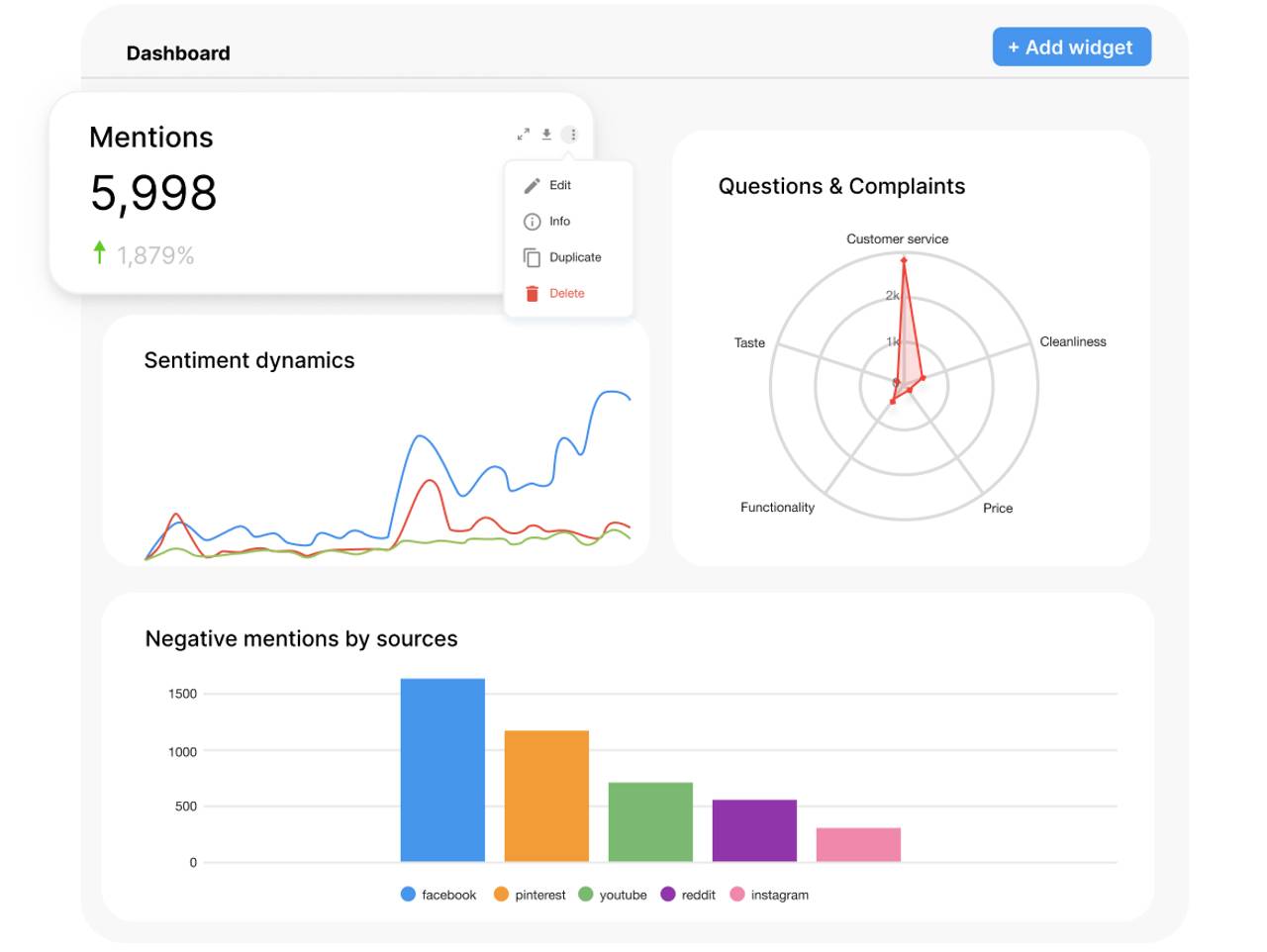 Receive noteworthy mentions in your preferred workspace
Use ready-to-go integrations to be notified about important events in any third-party tool.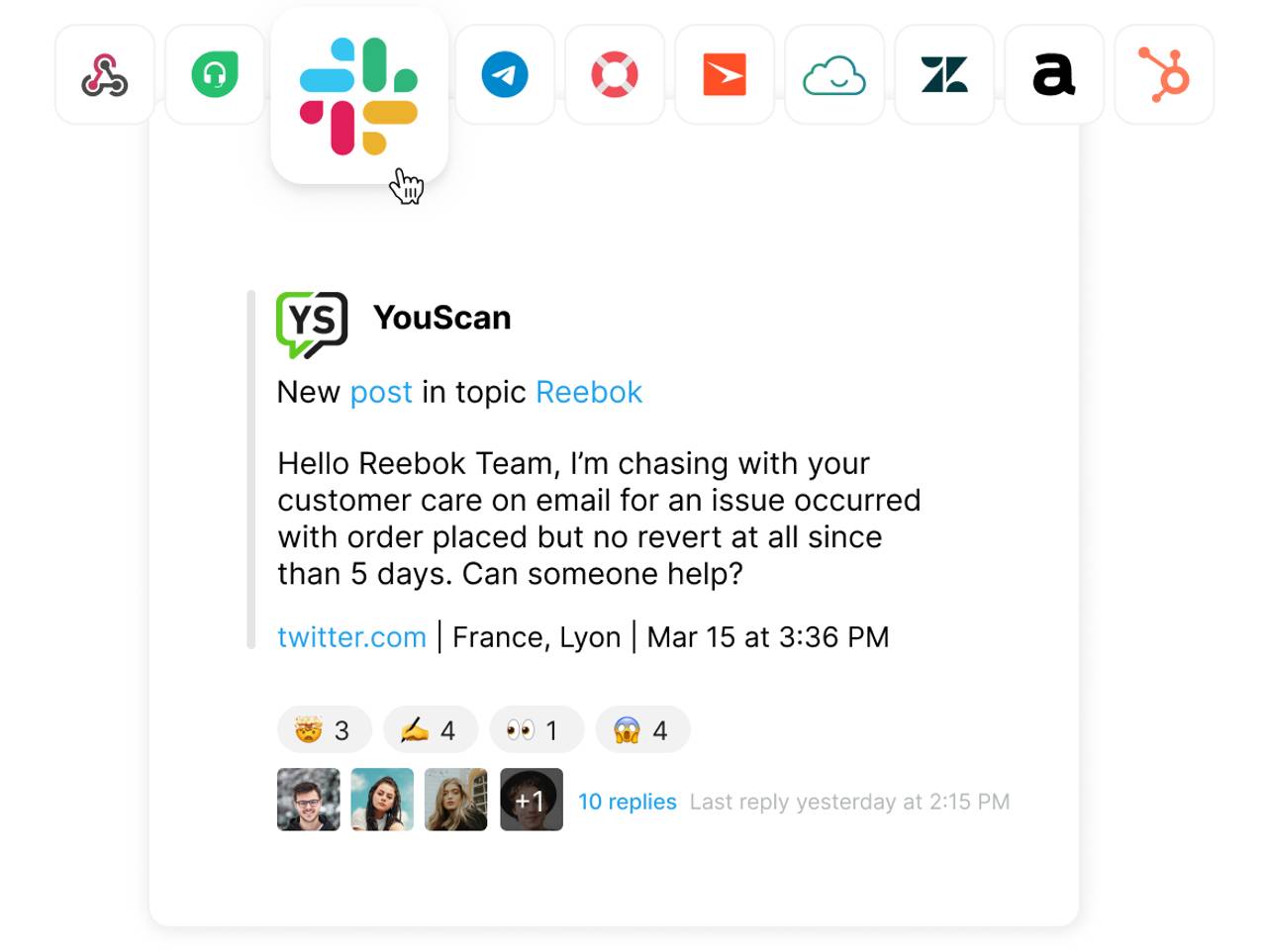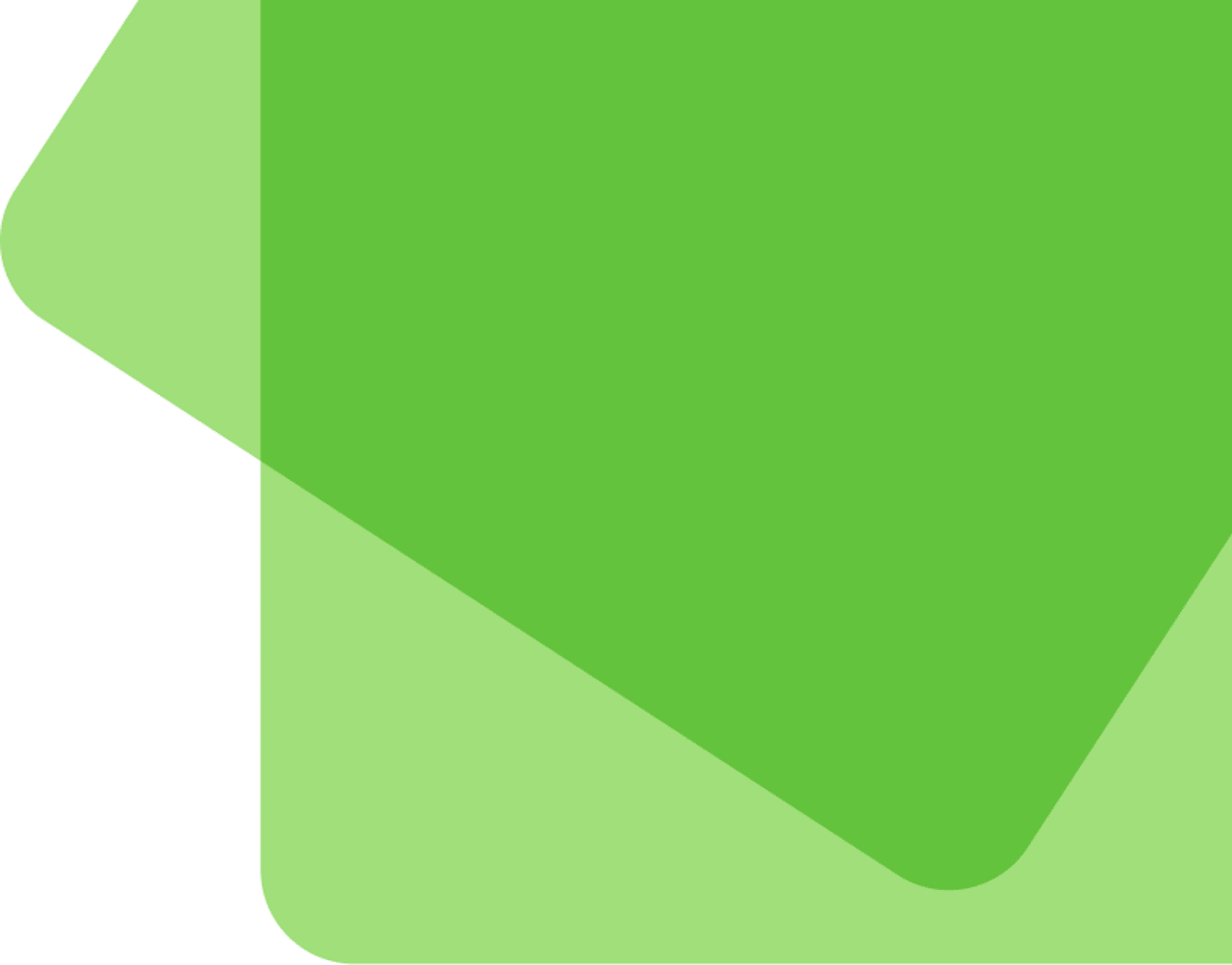 Start leveraging the power of social media
Book a personalized YouScan demo
Our social media consultants will help you to:
set up a monitoring topic based on your business needs;
understand how YouScan can improve your business performance;
explore what insights you can get from social media data.