The Coca-Cola case: how the brand leverages social media analytics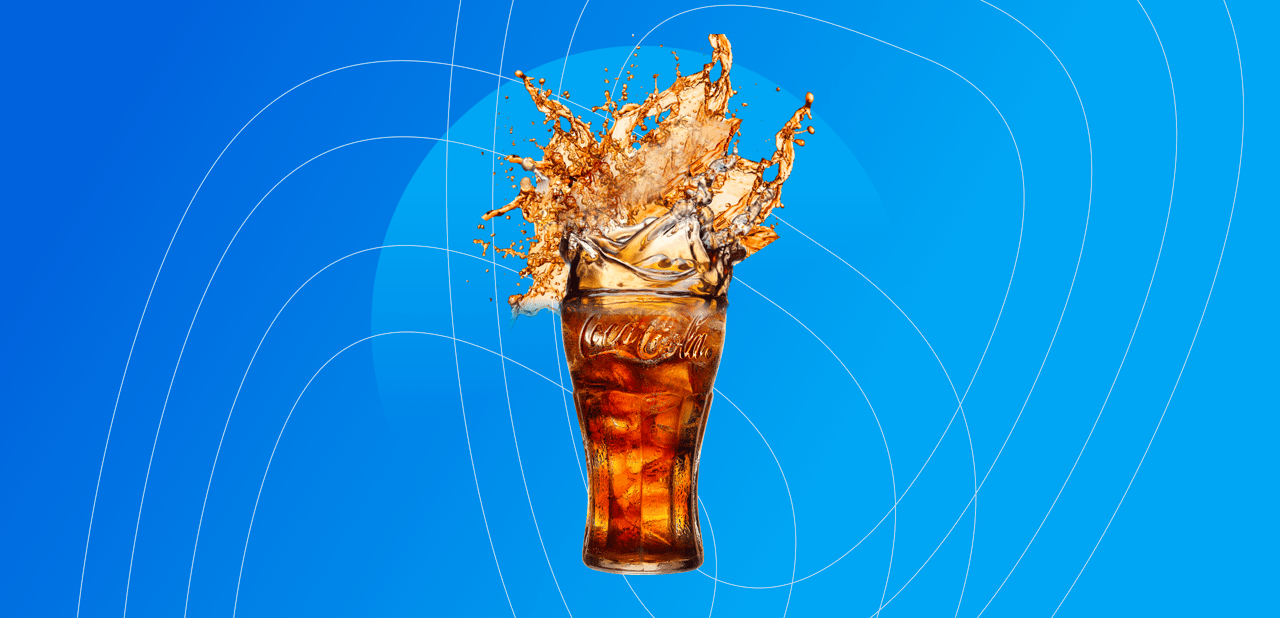 Coca-Cola is a leading brand that requires no introduction. It has been one of the most famous and expensive in the world for decades. Regarding the volume of brand mentions online, social media monitoring is one of the top priorities for Coca-Cola. Alina Shafigova, the head of the Consumer Interaction Center in Central Asia and the Caucasus, shared the company's social media listening activities.
How long have you been monitoring social networks?
As a corporation, Coca-Cola has been monitoring social media for a long time, but we only started to do that in Central Asia and the Caucasus region in January 2020. Social networks have become a vital part of our lives, therefore, we wanted to know what was going on there.
Tell us about your team
Our team is made up of six managers, one per country. Each manager is gathering and analyzing data, as well as researching market trends.
Major monitoring goals
What are your primary goals of monitoring social media?
Our key goals include tracking and analyzing our brand's mentions and trend analysis. We also use the telegram integration, allowing us to instantly get the most crucial mentions on specific topics. This helps us to stay updated on what's going on even if we are out of the office. 
Can you give examples of such cases? 
Most importantly, we have managed to speed up communication with our customers. People do not always ask questions in direct messages, but rather comment somewhere in the general discussion. 
Let's take our yearly Coca-Cola Christmas trucks as an example. This event has grabbed people's interest, and they are looking forward to it. It became easier for us to track the moment when people begin asking about exact dates or locations where they can see it in real-time. Now we can find these mentions and respond quickly.
Social media monitoring also helps us find interesting content. We like to encourage user-generated content.
How does it happen? 
We monitor a variety of content, such as pictures from photoshoots with our products or creative videos. We can now contact these users and ask permission to use the content on our account or send presents. This allows us to stay in touch with our customers.
Campaign analysis 
How do you use social media monitoring for campaign analysis? 
We strive to track all reviews and mentions during any campaign and analyze how people perceive it. That's an interesting process, as we get information directly from our audience. 
Did you manage to enhance the campaign results with the help of analytics? 
Usually, we evaluate communication channels to identify which ones our customers prefer more or less. Of course, this data is used to plan future activities.
What does it look like in practice?
For example, we recently launched a new platform called "Extrazone." This is the Coca-Cola Company's global promotional website.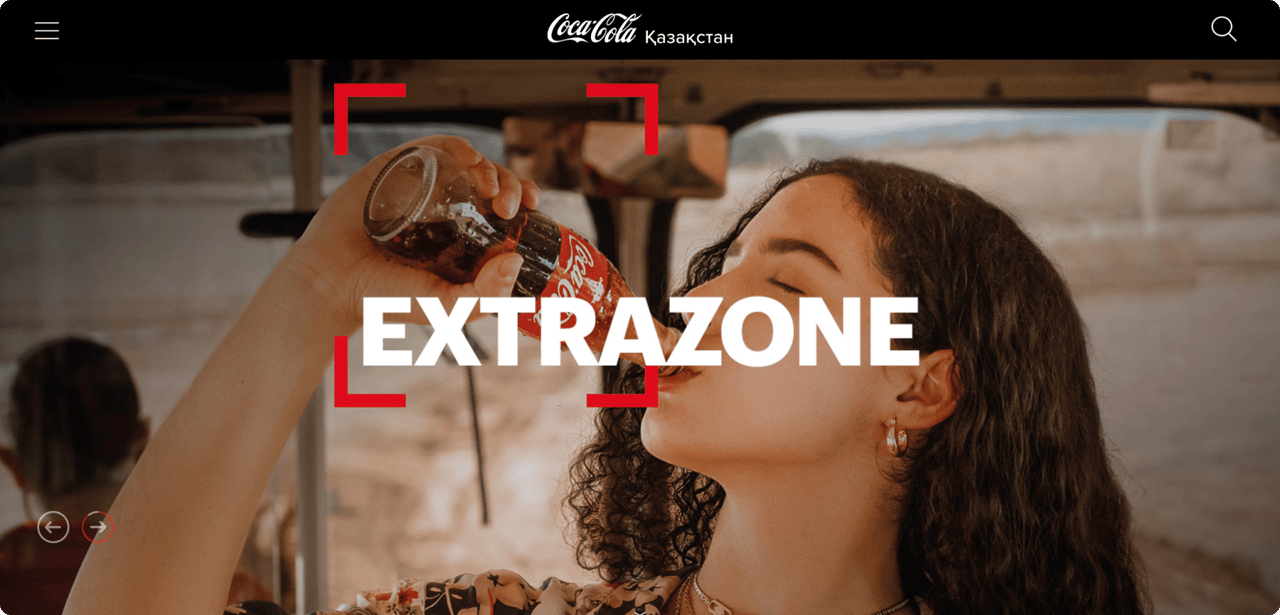 All of our promotions are now held on this website. We collect information on how our customers use it, which communication channels are most effective, and general feedback. All of this data is used to plan future activities.
Do you conduct analytics before launching campaigns?
Yes, of course, it's usually a creative process. We have a certain topic to analyze, and my team begins searching for interesting information, not obvious insights. This, I believe, is the most captivating aspect of our work.
Tell us about the results.
For example, we revealed that Ironman triathlon, marathons, and half-marathons are becoming increasingly popular in Kazakhstan. Cycling in the 20+ age group also took the lead. It was a discovery for us that we are not a "football" nation.
Social media research
What research do you do based on social media data?
Typically, we research our customers' tastes in music, movies, and cuisine. We also look at trends, what is popular right now, what topics, memes, and TV shows are mainstream.
You're putting together analytics for six different countries. Have you conducted any research on cultural differences?
Yes, we frequently compare the popularity of certain topics across different countries. Our region is remarkable because, on the one hand, we all live in the post-Soviet sphere, and our news feeds are often similar. At the same time, we all speak different languages and have many distinctions and quirks in our lives. As a result, practically every study is unique.
Do you find influencers using YouScan?
I'd say that we use it not to find, but rather to get a "true" picture of a particular influencer. We consider not just the statistics of the platform where the influencer works, but also the feedback of the audience and the general perceptions of his or her work.
Do you find visual analytics useful?
Visual analytics is a fantastic tool. We use it to keep track of the most popular trends.
What metrics do you use to evaluate the effectiveness of outdoor advertising?
We're always curious to see what kind of reaction a certain idea elicits. If your outdoor advertisement appears in consumer images, that is, if people utilize it as a photo location - this is the best result!
The system in use
What criteria did you use to select a monitoring system?
Since we work in six countries, it was critical for us that the system recognized all six languages spoken in the Caucasus and Central Asia, including Georgian. This language is not supported by all platforms. When it comes to Kazakhstan, half of the content is still in Russian. It is becoming increasingly rare in other locations, so it was critical for us that the system be capable of supporting other languages.
The interface was also important to us. YouScan's UX is very simple and user-friendly. Because our team is spread across six different countries, we are unable to train each person. YouScan also has a "Knowledge Base" that can be accessed at any time and is quite useful in the work of the entire team.
Another benefit of YouScan is the team that is always willing to help. We have challenging tasks from time to time, such as analyzing what type of music teenagers listen to. We sometimes don't know where to begin. However, YouScan's experts are always ready to assist, suggesting how to write a request and what keywords to include.
Which features were the most useful to you?
Notifications via Telegram, Word Cloud, demographic and sentiment analysis. Additionally, we also plan to start using smart tags. It is extremely difficult to process data manually, so it's important for us to delegate as many tasks as possible to AI. Also, YouScan team delights us with updates and new features almost every two weeks.
What data do you include in your reports?
Typically, this is basic information such as the number of mentions, sources, and trends. What is gaining the most traction, and what has become the most discussed topic during the reporting period? This is a real-time view of the region's digital space.
How do you see the development of monitoring in your region?
I believe that demand will increase. Today, our lives are impossible without social media or online media. And, of course, as marketers, we cannot afford to miss out on such a treasure trove of information.
Do you want to see YouScan in action?