Branded social listening dashboards and color customizations
We've got some exciting news to share! New customization options are available for you in YouScan platform, including branded dashboards, new color schemes for data, and graph legends customization.
1. Branded Dashboards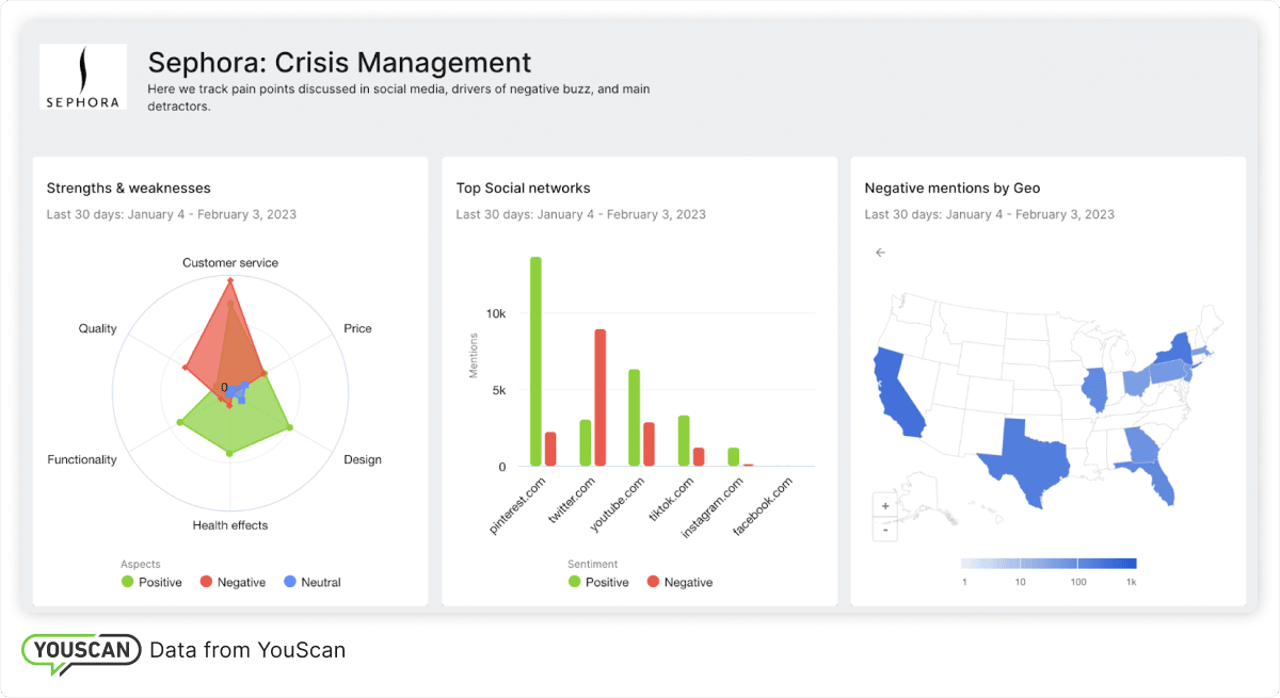 You can now add your brand logo to your custom dashboards in YouScan.
This new feature allows you to add your brand identity to custom dashboards that you share with your team or, if you're an agency, with your clients.
Plus, your brand logo will also be present in PowerPoint exports of your dashboards.
Say goodbye to generic dashboards and hello to a personalized experience that truly represents your brand. This exciting new feature is immediately available to all our customers!
2. New color schemes for your data in YouScan
We're also happy to announce that after extensive design and user feedback, we've released new color schemes for data visualizations, available throughout the platform!
With four options to choose from, there's something for everyone:
Our Default scheme offers contrasting dark and bright colors for better accessibility and looks great in both dark and light UI themes.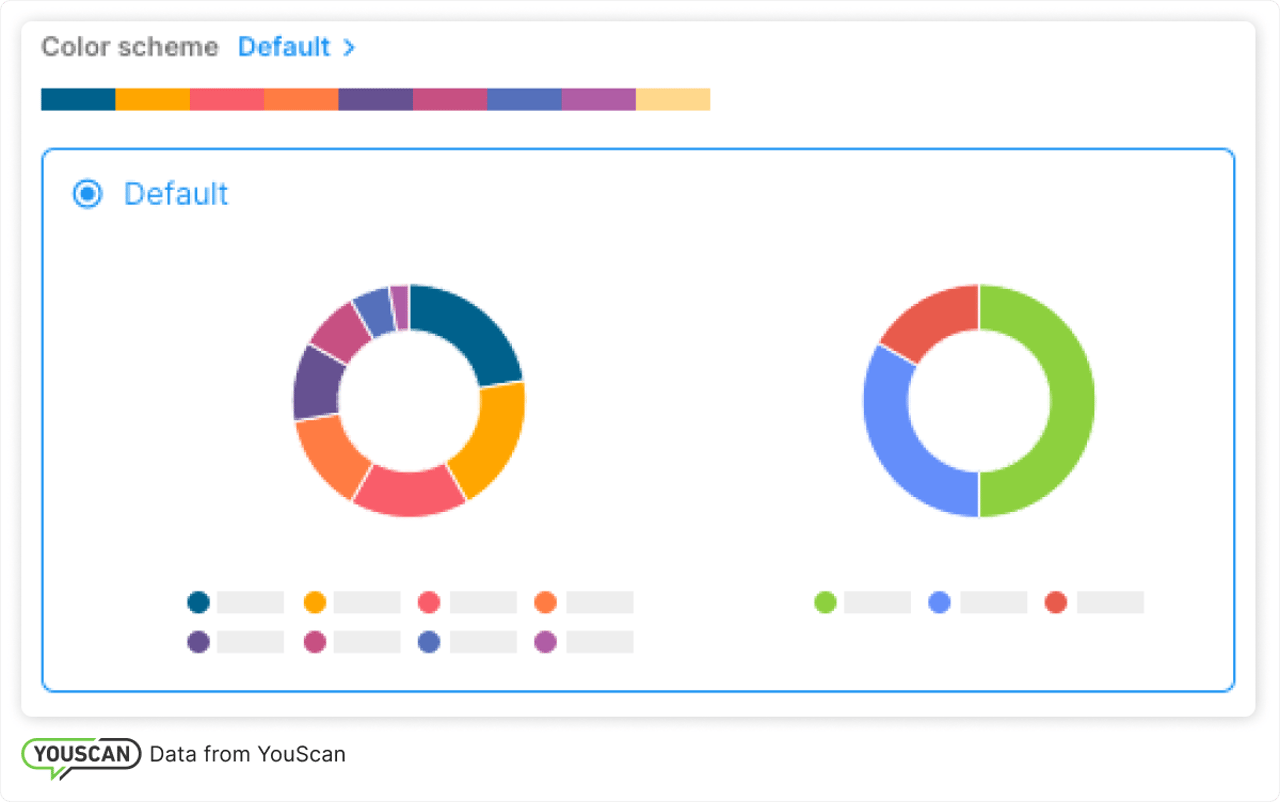 For those who prefer a more classic look, our Old School scheme is the one you know and love.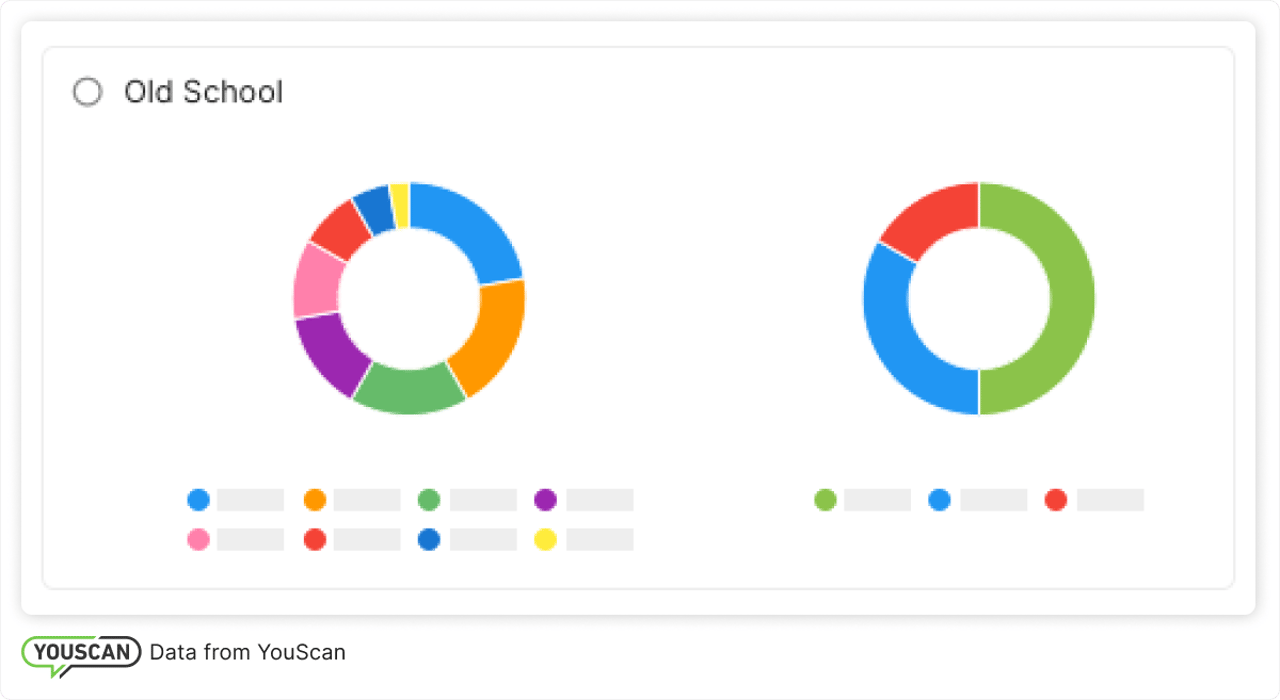 If you're looking for something more vibrant, our Bright scheme is perfect. It offers the same qualities as our previous palette but with more carefully selected and vibrant colors.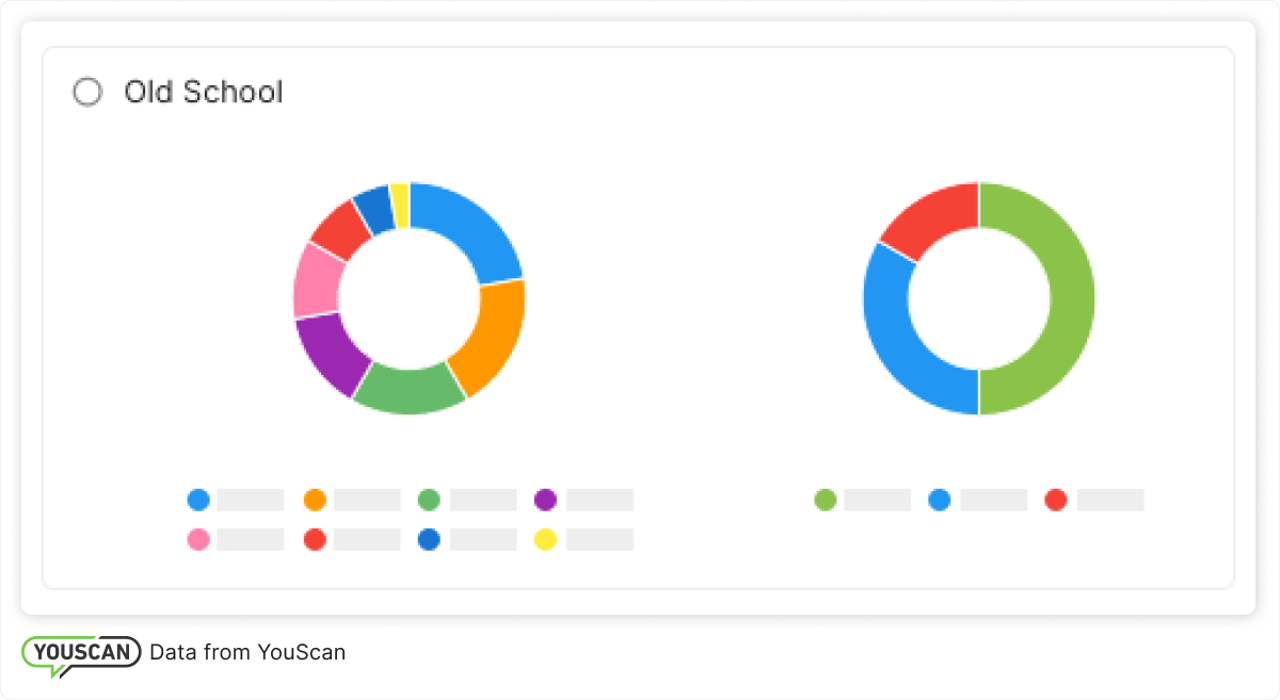 And for those who love Kibana-style charts, our Pastel scheme is perfect. It's a blend of colors that are convenient to use in data-rich visualizations and simpler ones.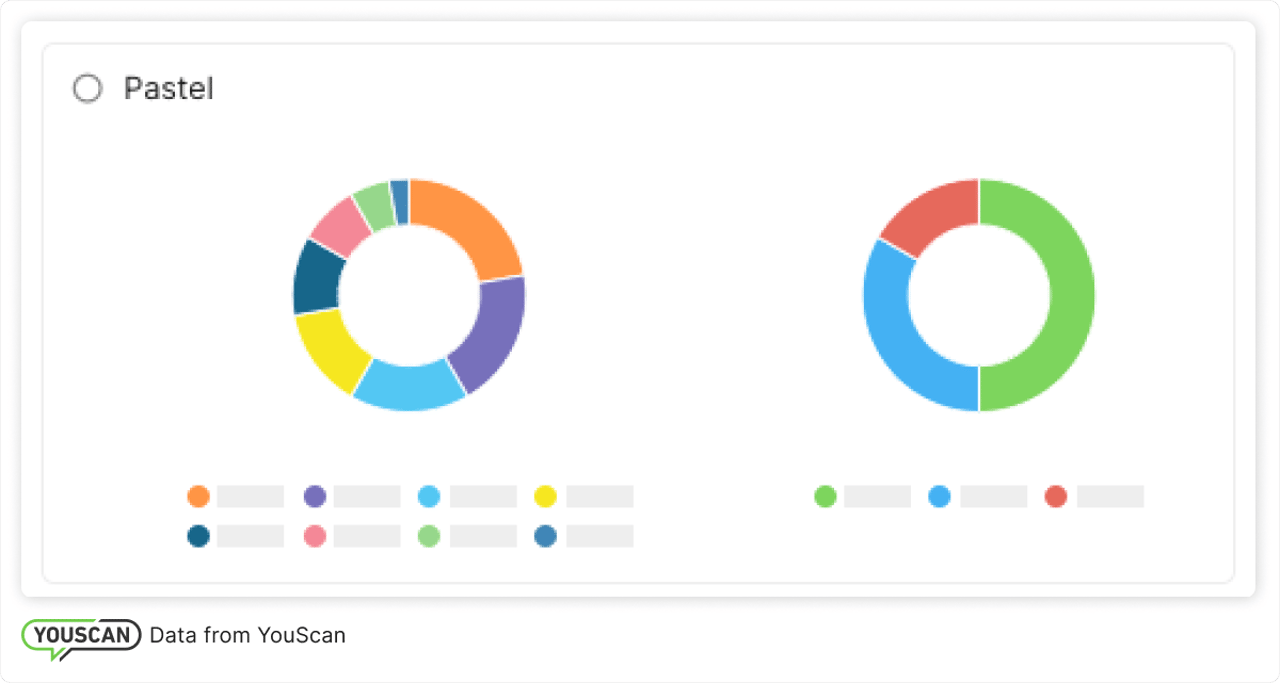 Choose the color scheme that suits you best and enjoy a refreshed look of our social listening platform.
3. Chart legends editing in Dashboards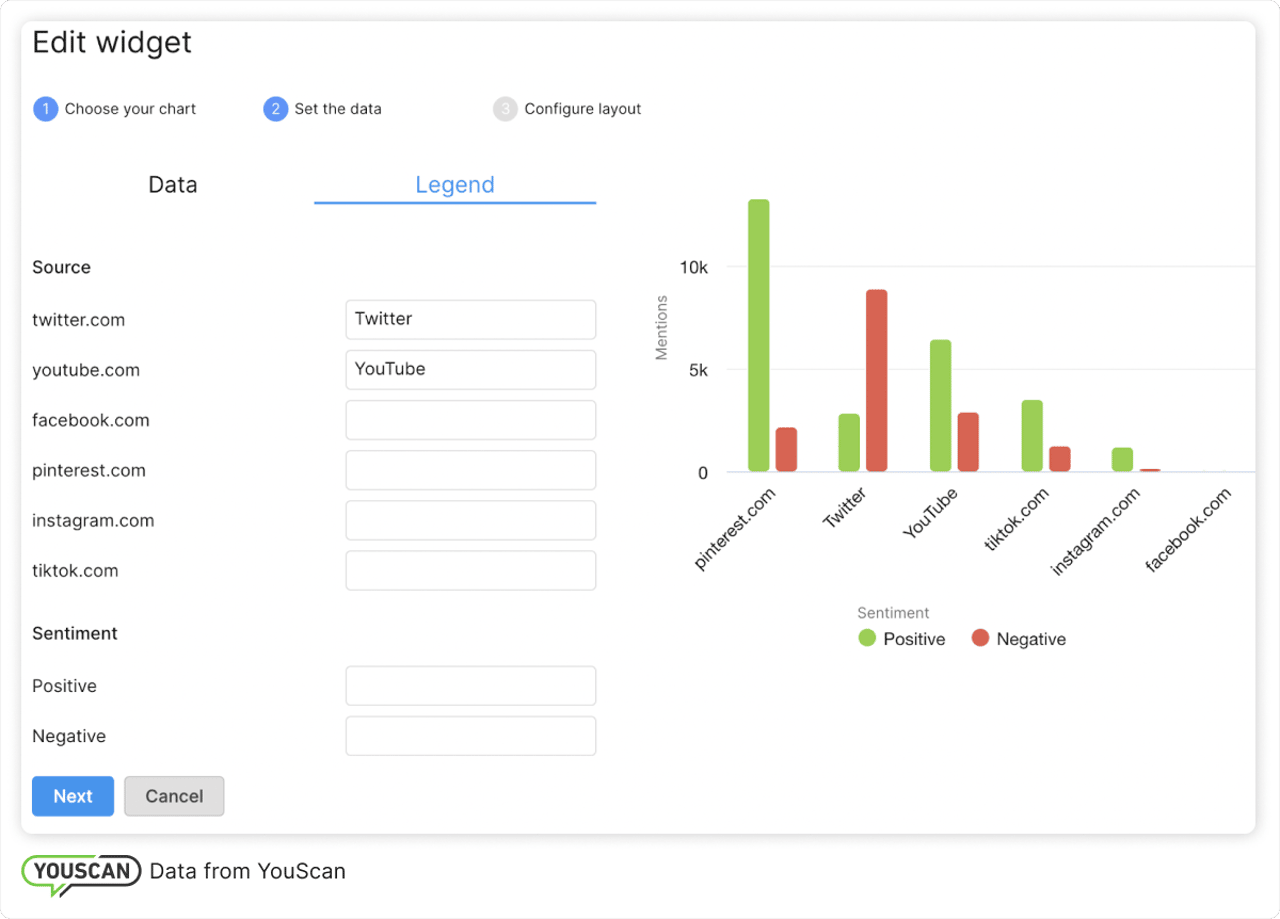 Last but not least, you can make data widgets in custom dashboards easier to understand using our latest feature - Legends editing.
You can edit your data widget properties and give them the names that work better than the default ones for you or your colleagues.
What's next?
We're looking for your feedback on these new features and hope they will make your work with YouScan platform even more enjoyable and efficient.
If you're not a YouScan customer yet, you can register for the free product demo and see this and other YouScan's advanced capabilities in action.
 Let us show you how our AI-powered social listening platform can help grow your business and manage your brand reputation!