Corporate social responsibility cases: dos and don'ts
CSR or corporate social responsibility is not new, but it has certainly become more and more important over the past several years. Why should companies be socially responsible, and how can it help businesses? What is CSR? Why should companies be responsible, and how can it help businesses? Read this article to learn more.
What is CSR and why does it matter?
Let's begin with a definition. Corporate social responsibility is the concept of operating business in a way that benefits society and the environment. Companies can do so through charity, social programs, improving labor policies, volunteering, sponsoring particular organizations, and so on.
So, why do businesses decide to initiate CSR programs?
To begin with, we don't have another planet to live on, thus saving Earth is vital. Even 50 years ago, most companies did not realize that heavily utilizing natural resources would have such a negative impact on our environment. 
Neither did they have a concept of social or gender equality. Nowadays, these aspects are becoming determinants for potential employees and customers.
On the topic of consumers: according to statistics, 62% of the global audience expects brands to follow the road of responsible business and make commitments to better living. Social responsibility is critical to millennials and generation Z, who are even more eager to pay more for products if the brand makes noticeable conscious efforts.
So, as CSR began to influence purchase decisions, brands realized that being a socially responsible company can make your employees and customers happy while also increasing profits in the long run. 
Let's move to the examples of how brands implement their CSR and communicate it to their audiences.
Ikea's SAGOSKATT collection designed by kids
The Swedish furniture retailer has an annual tradition of holding a children's drawing contest resulting in the limited collection of stuffed toys SAGOSKATT. The collection's concept is that the brand announces a competition in which children from all over the world can submit their drawings, and five designs are chosen to create real toys. Ikea, for its part, donates 100% of the purchase price to Save the Children's relief and recovery fund in the United States, supporting children's rights to a healthy and secure childhood, which includes a quality education.

Nike and its way to sustainability 
Nike, the shoe and sports apparel giant, has a large enough budget to devote to various socially conscious activities. One of the brand's strategies launched in recent years is using recycled materials in at least some of its production.
The brand announced its strategy to significantly reduce its emissions by reusing existing materials instead of generating new ones. For example, the company used flyknit for the upper shoe component, with each pair typically containing recycled material from 6-7 plastic bottles. Nike also employs flyleather, recycled polyester and nylon, and sustainable cotton. All of these materials result in less waste and much lower emissions.

This initiative helps Nike remain relevant to its consumers, serve as a model for other businesses, and contribute to the slowing of climate change.

HBO Max highlighting black voices via "Scene in Black"
The streaming platform launched a special project called "Scene in Black" to help black storytellers boost their presence in the media space and reach their audiences. This program strives to improve diversity and inclusion by allowing previously underrepresented communities to freely access major platforms and tell their stories.
Since its debut in mid-autumn, the project's hashtag has received about 200 thousand engagements on social media, not counting other mentions that did not include the hashtag.

Patagonia as a pro in responsible commitments
The outdoor apparel brand always had a strong activist positioning. When you visit the company's website, you will initially see instructions on how to donate and repair old clothes instead of buying new ones. You will only be able to enter the online store by clicking the "shop" button. 
Patagonia, therefore, bets on more when it comes to making commitments. The company is quite serious about everything related to climate change, so we're guessing it didn't surprise anyone when it announced an official halt to all paid ads on Facebook. The reason was spreading hate speech, misinformation on global warming, and democracy on the social media platform, which the latter was not combatting enough.
The news has spread over the internet, increasing brand loyalty and support from customers.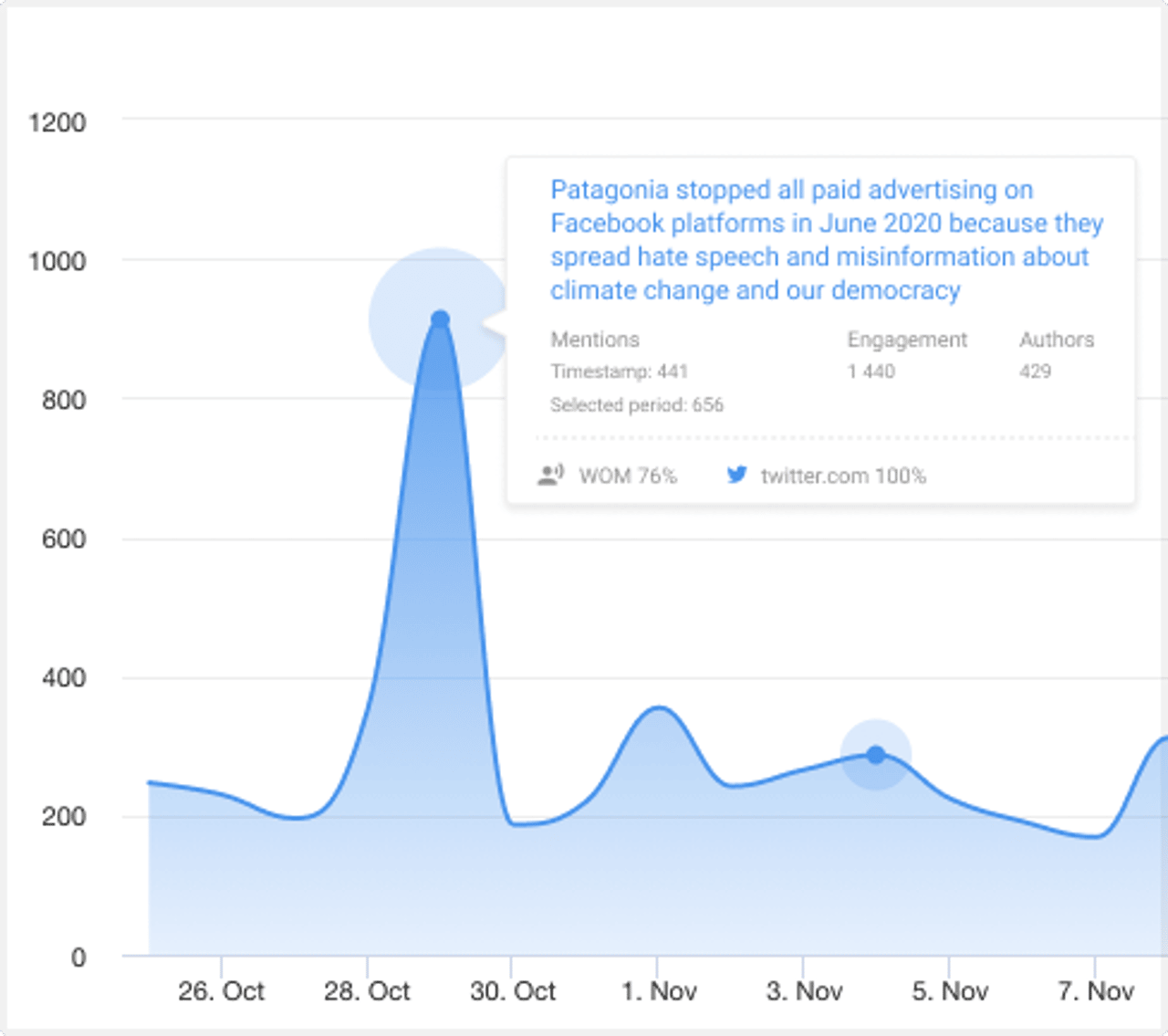 Nevertheless, it's not the only famous case from Patagonia. Back in 2016, the company had a prominent Black Friday event, earning 10 million dollars, which was five times what was expected. And what did the brand do? Patagonia donated the whole sum to save the environment. This crazy event made customers love the brand even more.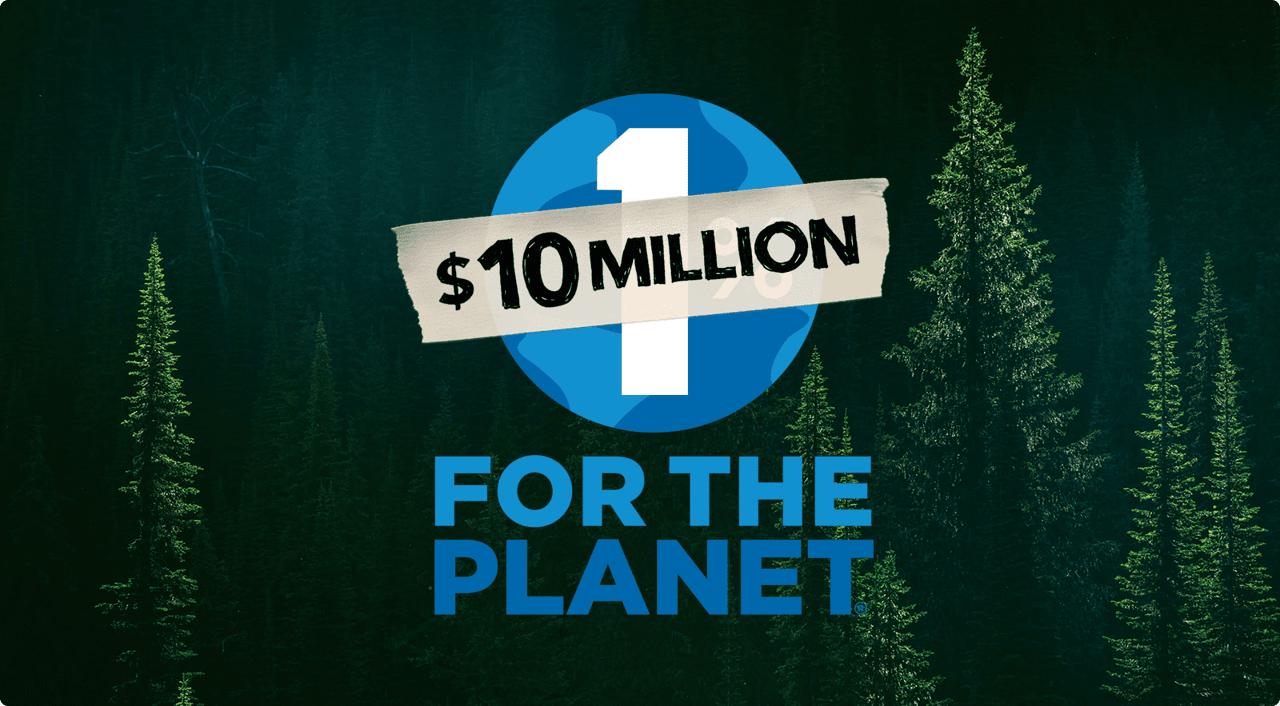 Because CSR should be a long-term strategy rather than a one-time event, the company donates 1% of its daily income to green funds and uses as many recycled materials as possible.
How is CSR related to greenwashing?
As with any good project, some businesses try to imitate corporate social responsibility in order to gain publicity or convince the audience. Unfortunately, many corporations claim to be responsible for cutting emissions, raising breast cancer awareness, or anything else, but in reality, they don't do anything to change things for the better.
In fact, most fashion brands exaggerate their commitment to get the hype on the discussed topics such as conscious consumption. According to the study, brands including H&M, ASOS, and M&S have been discovered greenwashing numerous times.
For example, nearly 96% of H&M's claims breached the standards in some way. The most shocking discovery was that the brand's Conscious Collection had 72 percent more synthetic fibers than its fast-fashion line, with 72 percent and 61 percent of synthetics, respectively.
Aside from greenwashing, some businesses also attempt to portray themselves as supporters of values such as gender equality, anti-racism, and so on, yet fail to do so.
The most prominent example was a Pepsi commercial with Kendall Jenner. It happened when the Black Lives Matter movement was just getting started, and the business wanted to benefit from the trend. Pepsi was accused of trivializing the BLM protests. After receiving a barrage of critical feedback, the brand removed the controversial advertisement and apologized. Though it was not long, still the company faced a reputation crisis. 
Bottom line
When choosing a CSR direction, brands should consider which initiative might fit better for their industry and where they can bring considerable value. Meanwhile, focusing on hot topics is a bad idea if your company isn't genuinely into it, as the public can detect phony intentions.
Do you want to track consumers' perception of your corporate responsibility? Request YouScan's free demo and make the world a better place.