Brand advocacy: how to turn customers into advocates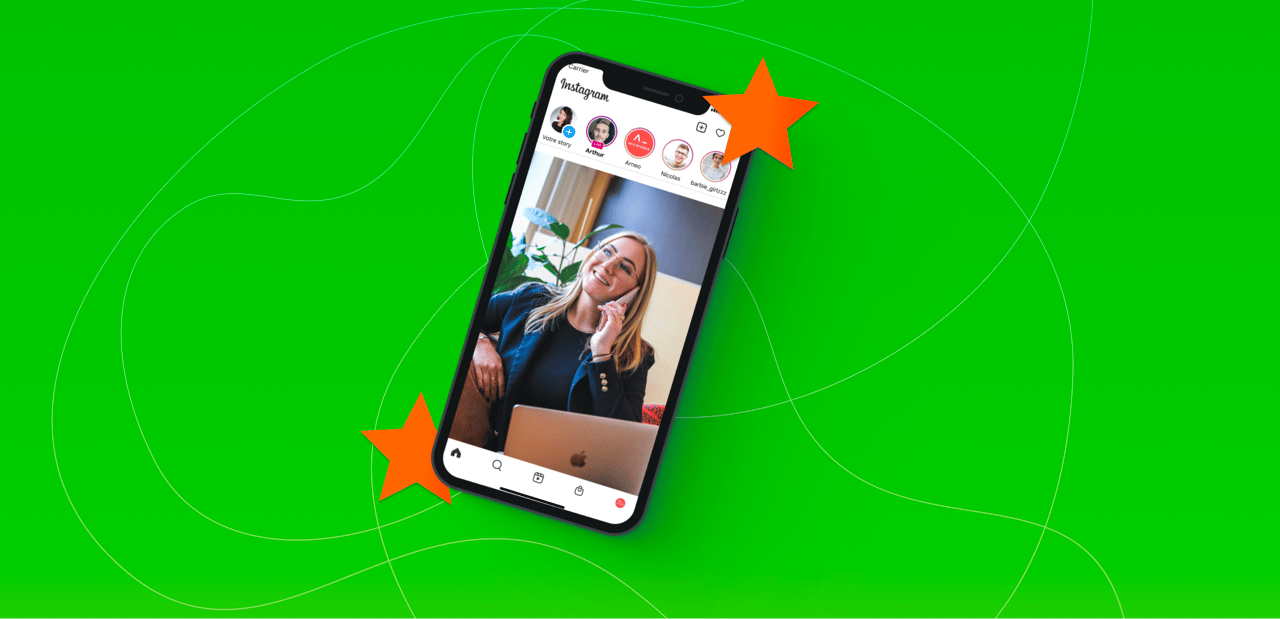 Every brand wants to have loyal customers who will defend them during a crisis. However, raising genuine brand advocates is quite challenging, and only a few companies can boast of having many of them. How to do it right? We'll go through several examples of brands that managed to achieve a high level of audience loyalty and brand advocacy.
A brand advocate is a customer who not only uses products or services but also recommends them to family members, friends, colleagues, and social media followers. In most cases, the same people protect a brand during a crisis or other adversity.
Their worth for any product or service is simple to explain. According to the BrightLocal platform, 88% of people trust online reviews and recommendations from friends and family. This means that a loyal audience positively affects the brand's reputation and helps in the promotion. And if an influencer advocates for a company, the impact of public praise is accelerated even further. 
Apple is one of the most notable examples of a company that has cultivated many supporters. Its fans rarely switch to other electronics and are willing to defend the brand's advantages. We discussed how it works in greater detail in our article about tribal marketing. 
In this article, we'll look at a few steps you can take to find and nurture brand advocates from a wide range of audiences, including haters.
1. Find loyal customers
The first step is the easiest one: find users with a positive attitude. It makes sense to nurture brand advocates from this segment of the audience. Social media monitoring is an excellent tool for this purpose.
To find loyal users among a brand's target audience, simply collect all mentions and analyze those with a positive sentiment. Their authors have the potential to be advocates.

When you have a list of such users, you can contact them and start building relationships.
Of course, users who have more followers are most appealing to brands. Nevertheless, engagement is even more important. That's why niche influencers and micro-bloggers can be even more profitable in terms of partnerships, as they typically have more engaged audiences. You can easily find such people in YouScan as the tool allows filtering all mentions by various parameters, including engagement. This is especially handy if you need to analyze thousands of posts.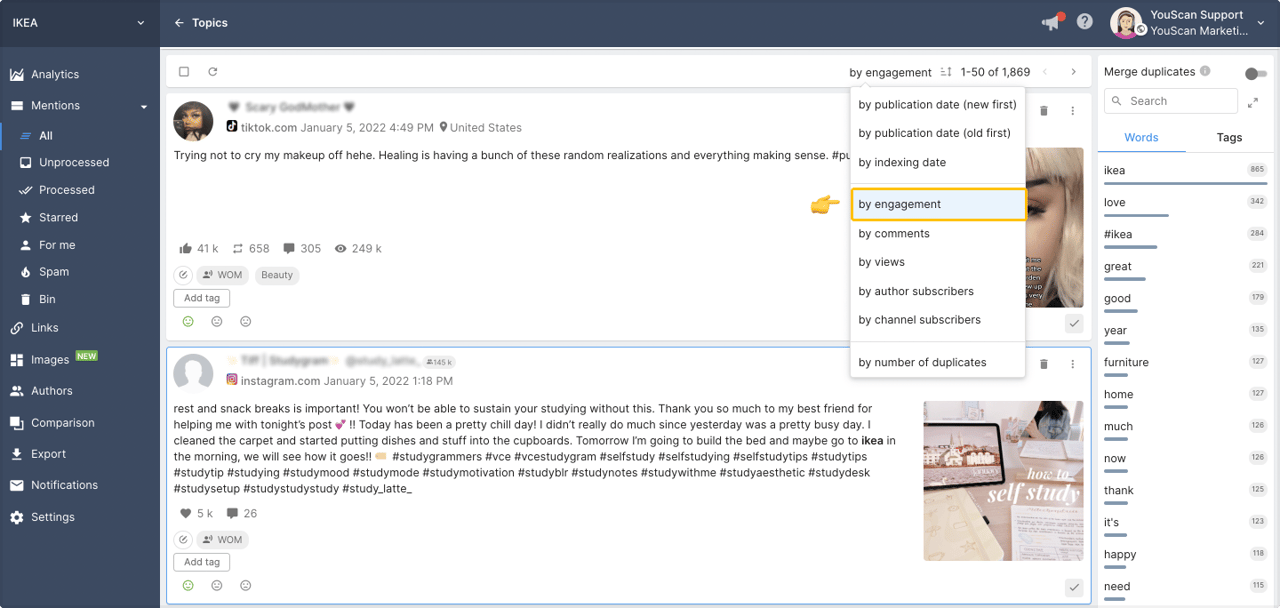 At this point, some marketers and public relations professionals will be wondering what to do about those brands that are rarely mentioned in social media and for whom monitoring mentions online is not an option. In our article on reputation management, we discussed how to encourage customers to leave reviews.
2. Give thanks and rewards
Unfortunately, having a good product that many people will love isn't enough to turn ordinary users into brand advocates. It is essential to highlight and reward any customer initiative through which they support the brand. This can be an offer to post user-generated content on a brand's account to increase engagement, sending a gift, a promotional code for a discount, and so on.
Starbucks is one of the companies that invest heavily in nurturing brand advocates among both customers and employees. The coffee chain is well-known for posting images of its customers to social media accounts, particularly Instagram. People actively tag Starbucks on their pages, knowing that they could be featured on the account with nearly 18 million followers.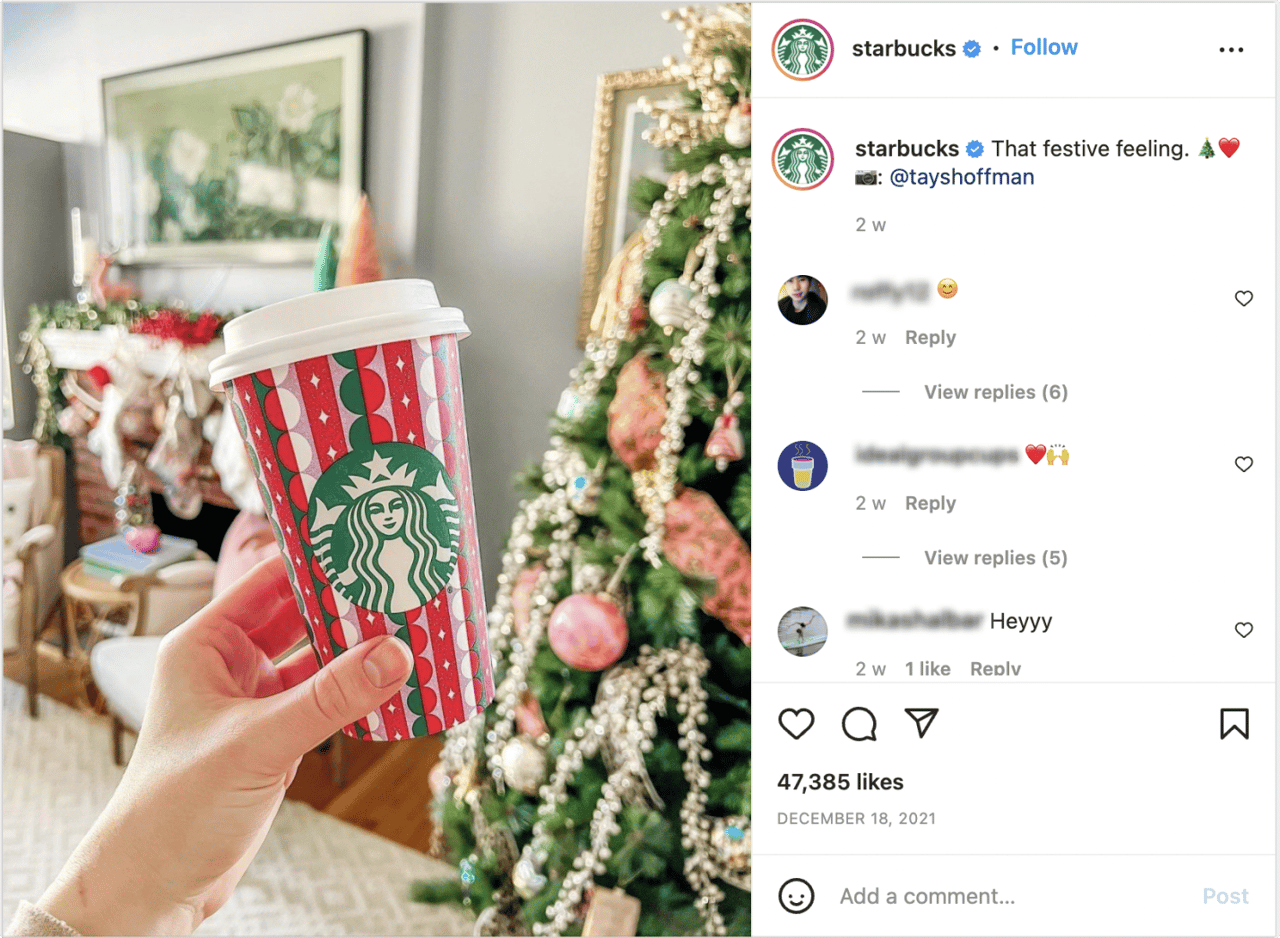 Turning employees into brand ambassadors is another winning strategy that strengthens the brand. Starbucks, once again, is a pro at making its employees feel valued and appreciated, as the company launches a variety of programs, including social initiatives such as heritage months.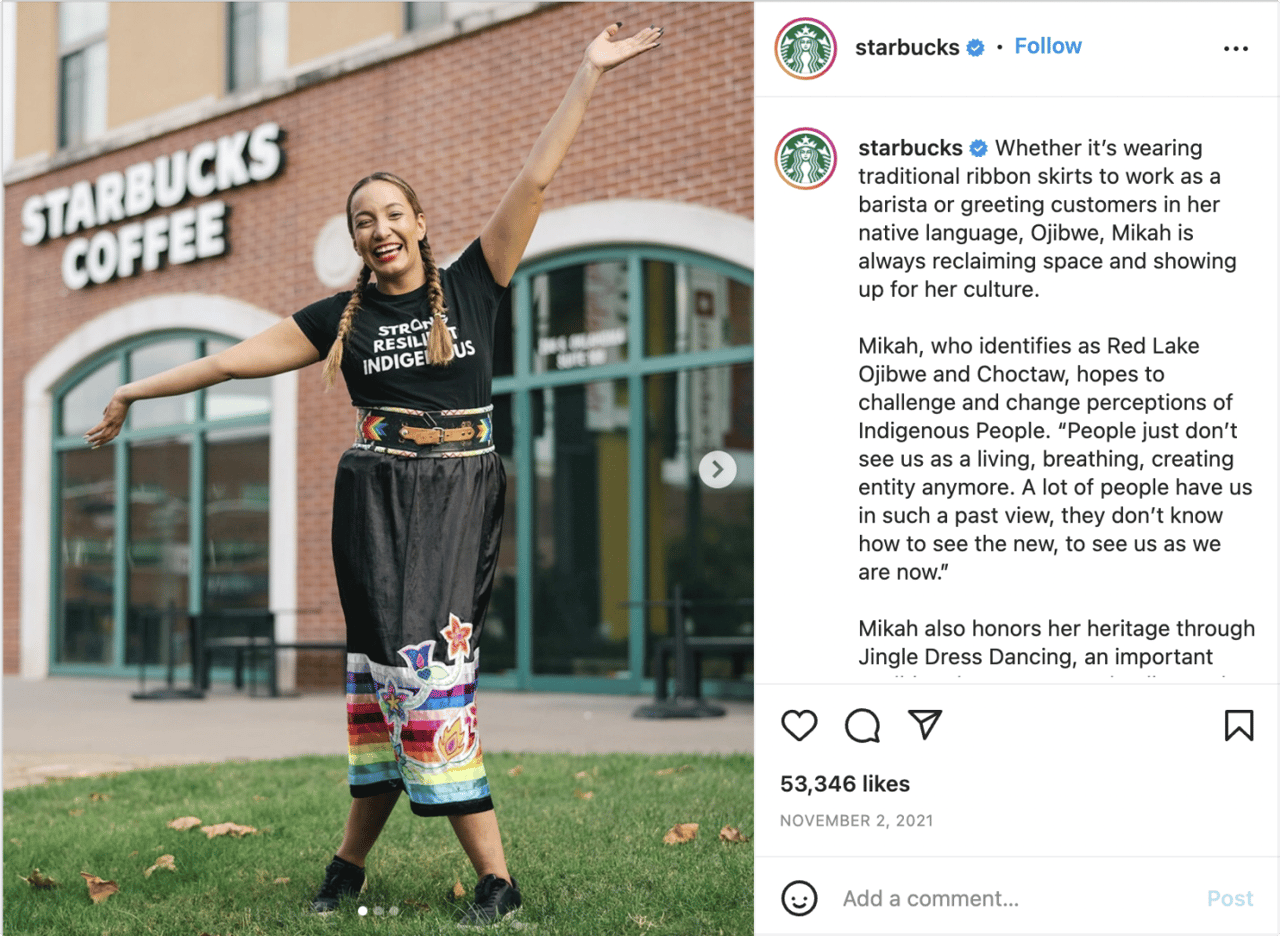 The brand features its employees and tells their stories on social media, emphasizing the importance of respecting traditions and cultural differences. Except for sharing its audience's values, such activities also boost the company's employer brand. 
3. Turn haters into brand advocates
This scenario appears to be challenging to implement at first glance. It's a lot easier to find users who already love the brand, encourage them, and get even more positive feedback. However, many companies' examples show that it is sometimes enough to eliminate the cause of the outrage - and the haters will instantly turn into advocates. The fact that such an approach is working is proven by McDonald's. 
Many people hated the fast-food chain for not offering vegan or vegetarian burgers for a long time. Some have even called for a restaurant boycott until meat-free options appear on the menu.


Whether it was the reason or the global trend for vegan food, McDonald's finally launched its vegan menu, including burgers. Many customers were excited to try new dishes and share their experiences online. Because McDonald's is one of the world's largest fast-food corporations, its support for vegetarians should encourage other food companies to produce more plant-based products.
4. Keep in touch with the audience
Companies are used to having to respond to negative feedback. To accomplish this, they have action algorithms, message templates, and norms for when a dissatisfied user should receive a response from the brand. However, engaging with the brand and responding to both negativity and positivity is critical for nurturing advocates. This helps to keep the conversation going and encourages more reviews.
Glossier, for example, is always willing to assist its customers, whether they have problems, questions, or simply leave comments on brand pages. Such conversations do not necessarily require a lot of resources; instead, they create the feeling that the company is on the same page as the audience.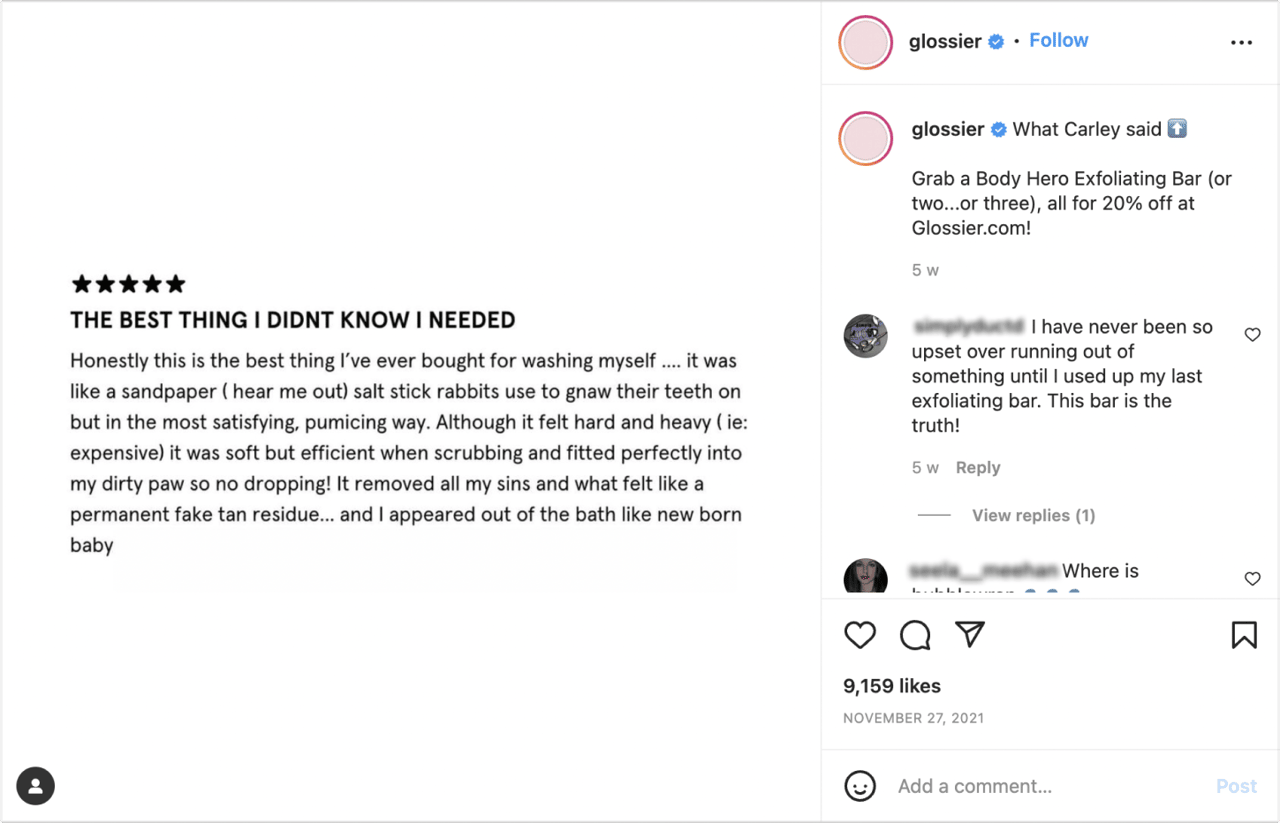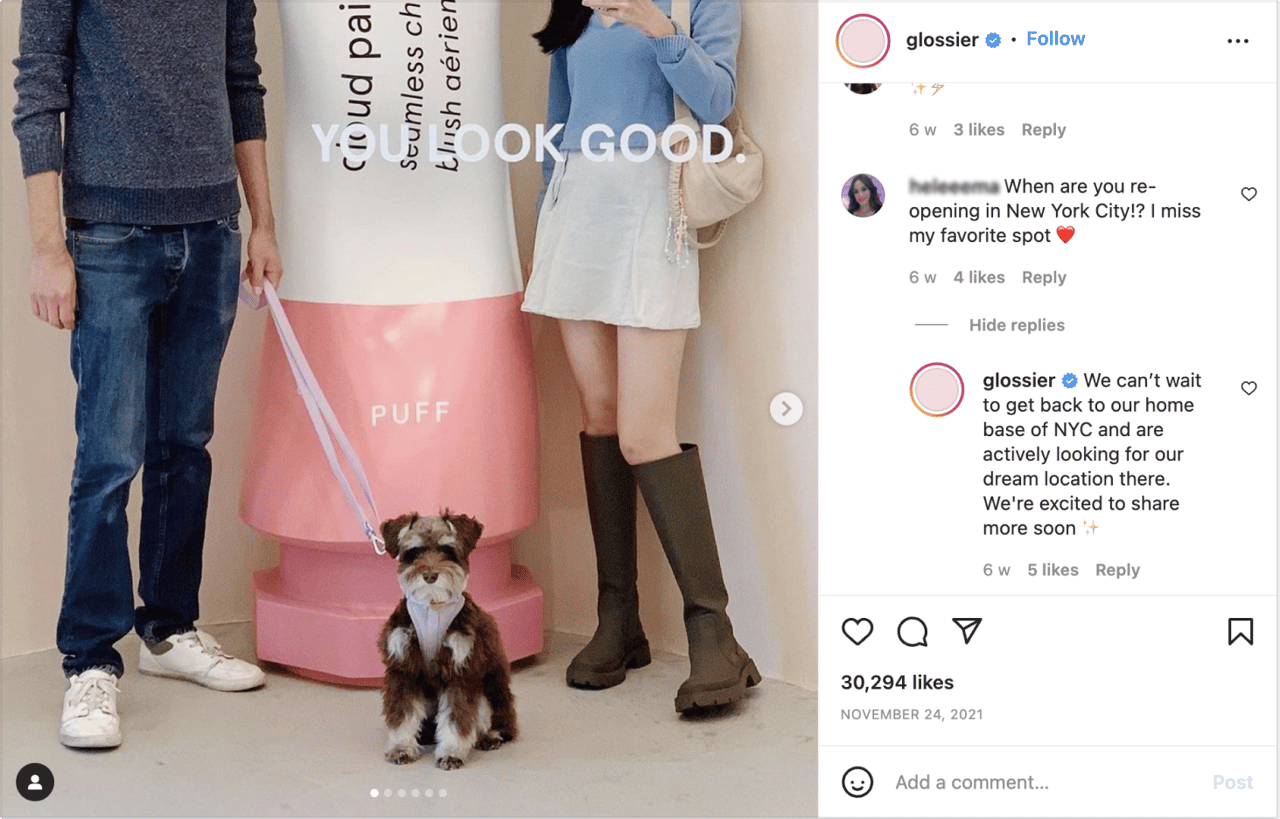 With the right approach, you can not only increase brand loyalty, but also convert fans of a particular product or service into real advocates ready to support the brand in difficult times. Request a free YouScan demo to find all mentions of your brand and build a tight community around your brand.