What is user-generated content and how brands can use it
Even though user-generated content is a popular marketing tool, only a part of companies takes advantage of it. What are the benefits of user-generated content, and why should brands make more use of it?
What is user-generated content? 
User-generated content (UGC) mentions the brand, but is created by people who are not official brand representatives. In other words, these are social media posts, reviews, videos, podcasts, testimonials, and other materials created by the audience on their own.
According to TurnTo's latest research, 90% of customers say user-generated content influences their purchasing decisions more than promotional emails or search results on Google. Therefore, brands should implement UGC into their marketing strategy.
Here are some of the advantages of user-generated content marketing:
1. Increasing trust.
User-generated content is based on a customer's personal experience with a product or service. These are genuine and honest reviews that do not contain any advertising messages, unlike branded content.
2. Getting genuine feedback.
You can attract new audiences to your brand by integrating user-generated content into your marketing strategy. When word spreads about your product or service on social media, it inspires other users to create similar content. As a result, the company receives genuine feedback, and the product or service's visibility grows.
3. Time and money savvy.
Brands can encourage social media users to share content about them, resulting in a steady stream of publications in various channels that they would otherwise have to prepare themselves. It also helps to raise brand awareness and subscriber growth.
4. Enhancing brand reputation.
A large number of positive posts across multiple platforms has a significant impact on brand perception. Potential customers do not need to search for reviews on Google: having seen recommendations on social media, they will already have a positive attitude toward the brand. And when they need a specific product or service, they will undoubtedly recall the brand that their friends, acquaintances, or simply social media users have praised.
Find more details in our article: Maximizing reputation marketing in 4 steps.
5. Great alternative to influencer marketing.
Collaboration with influencers continues to be effective. However, another trend should be noted: micro and nano-influencers have gradually overtaken macro-influencers. The reason is that people are more likely to trust others similar to them rather than celebrities. The same is true for user-generated content. Despite the prevalence of advertising on social media, a product or service should truly surprise the users to make them recommend it in their accounts. Such recommendations have more credibility than any promotional posts, even when published by micro-influencers.
How to create user-generated content? 
Now that the benefits of user-generated content are undeniable, the question remains on how to persuade the audience to share their opinions on products and services?
Step 1: set goals
When it comes to increasing brand awareness, attracting users to participate in a promotion, or simply reaching as many people as possible, it makes sense to launch a challenge with a unique hashtag.
Pepsi, for example, was set to sponsor the UEFA Champions League in 2020. The brand decided to create a challenge for all football fans to promote Pepsi's new limited-edition cans dedicated to the event. Mo Salah, Raheem Sterling, Paul Pogba, and Lionel Messi took part in the #PepsiCanBalance challenge. Following that, users began to upload their own videos to platforms such as YouTube, Instagram, and TikTok. As a result, Pepsi received 12 million views on TikTok alone with the hashtag #PepsiCanBalance.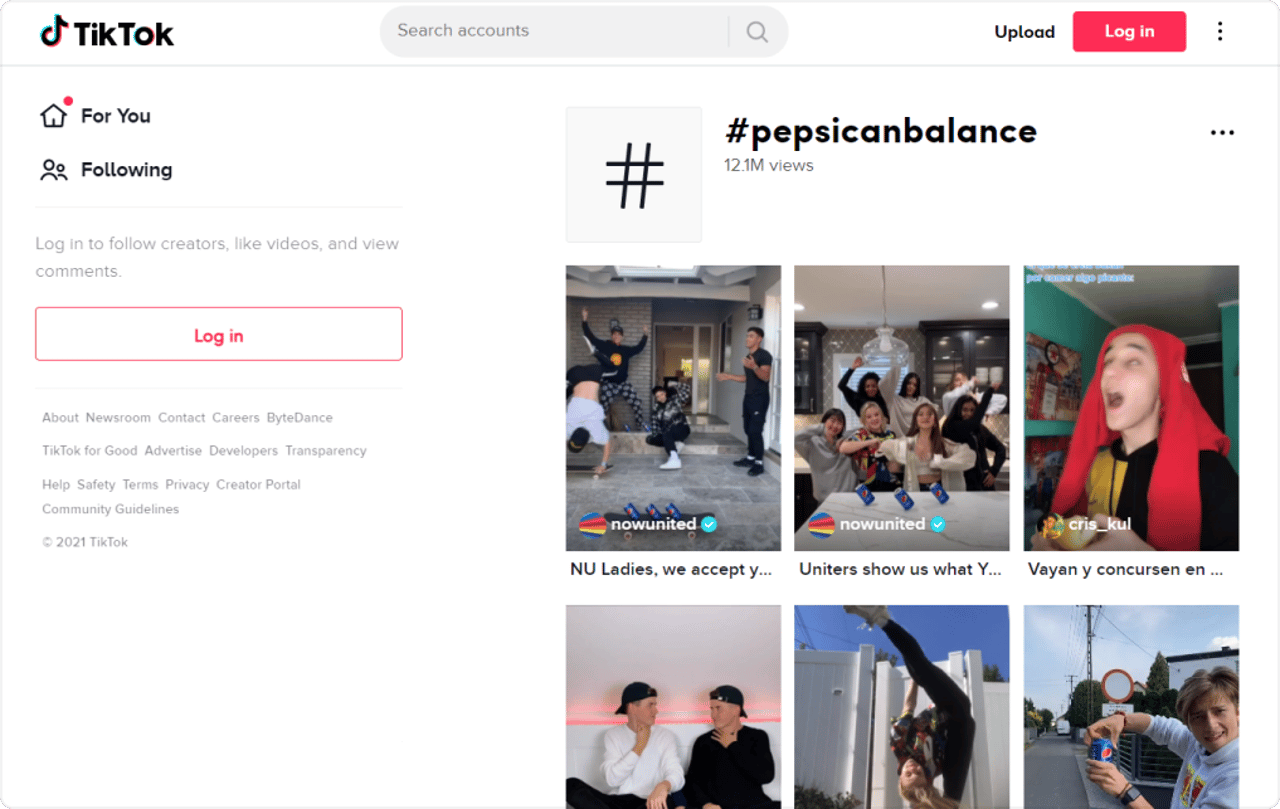 If the primary goal is to save money on content creation, social media users can also help. This is particularly true in the case of the GoPro brand. It would be prohibitively expensive for the company to shoot videos or photos in extreme conditions for its social media pages. As a result, the GoPro profile on Instagram is mainly composed of content created by its fans and ambassadors.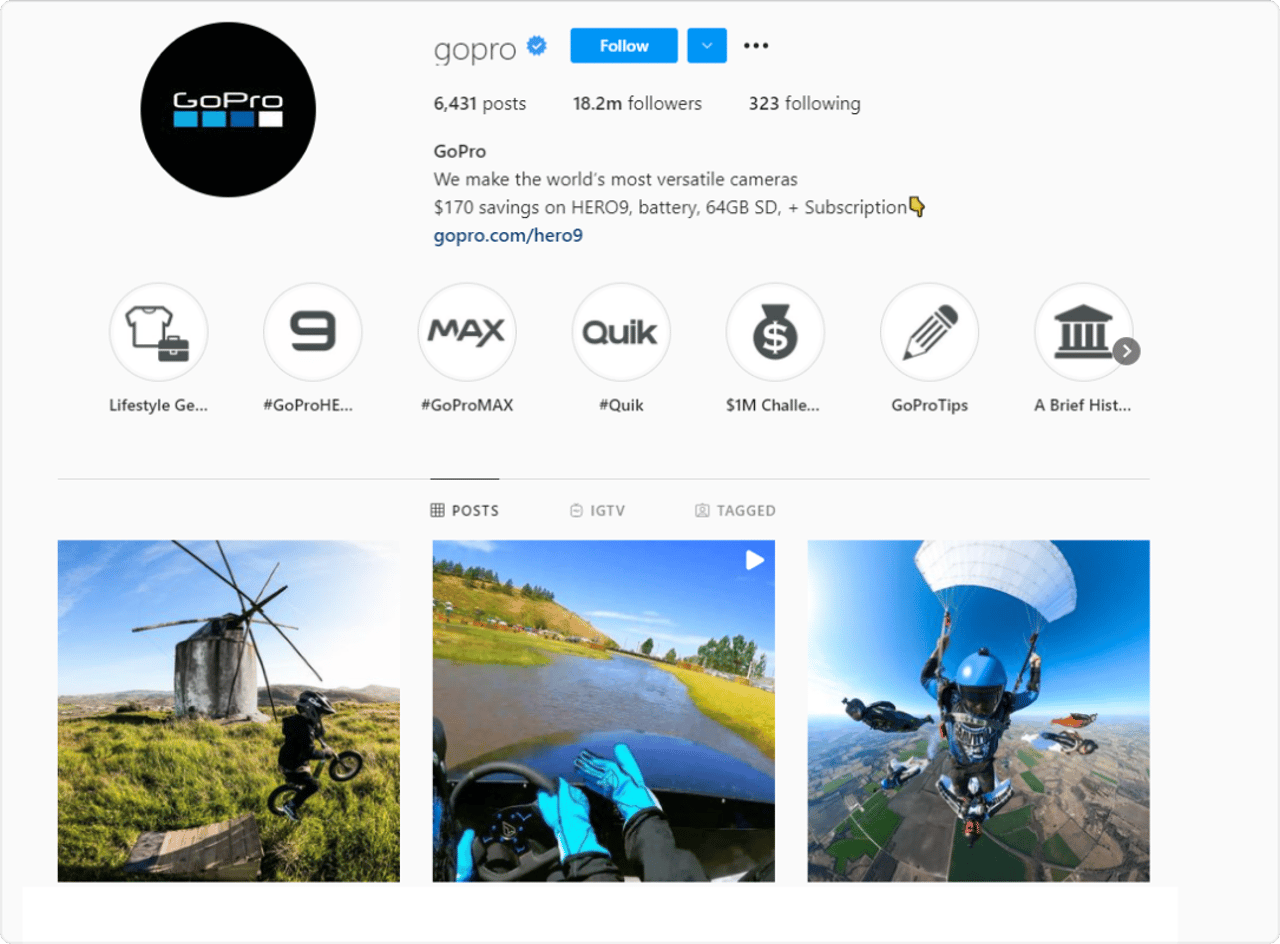 Step 2: choose the best performing social networks
Not every brand is equally popular across all platforms. This is due to the target audience's characteristics and the availability of resources to develop several pages simultaneously.
As a result, it is critical to focus on the platform with the largest audience. Using social media monitoring and a tool such as YouScan, you can find more popular platforms among your target audience. When collecting all the references to Reebok in all social networks over the last six months, it turns out that it is better to focus on Twitter and Instagram to promote the company in North America.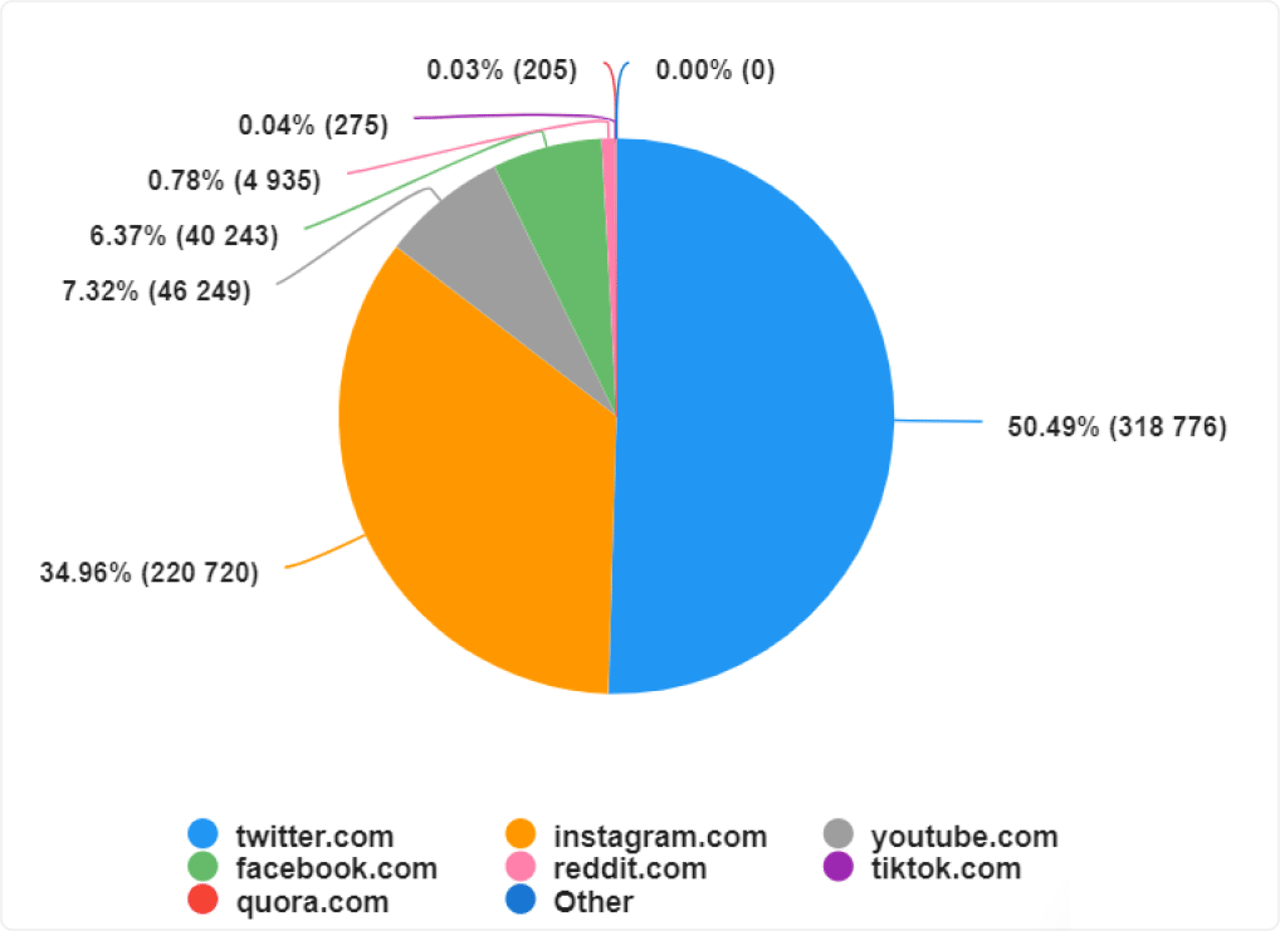 Step 3: create an ecosystem for user-generated content
Let's look at two examples. The first is when users simply post product and service reviews on their page. The second is when they have the opportunity to have their moment of fame on the brand pages. In the second case, it is both a possibility to increase the number of subscribers in your account and a way to strengthen the brand community, letting users create content worthy of publication on a page with a million viewers.
Here are some examples of how this can be done. The National Geographic team has set up a dedicated user-generated content page on Instagram, @natgeoyourshot, that only publishes photos created by subscribers.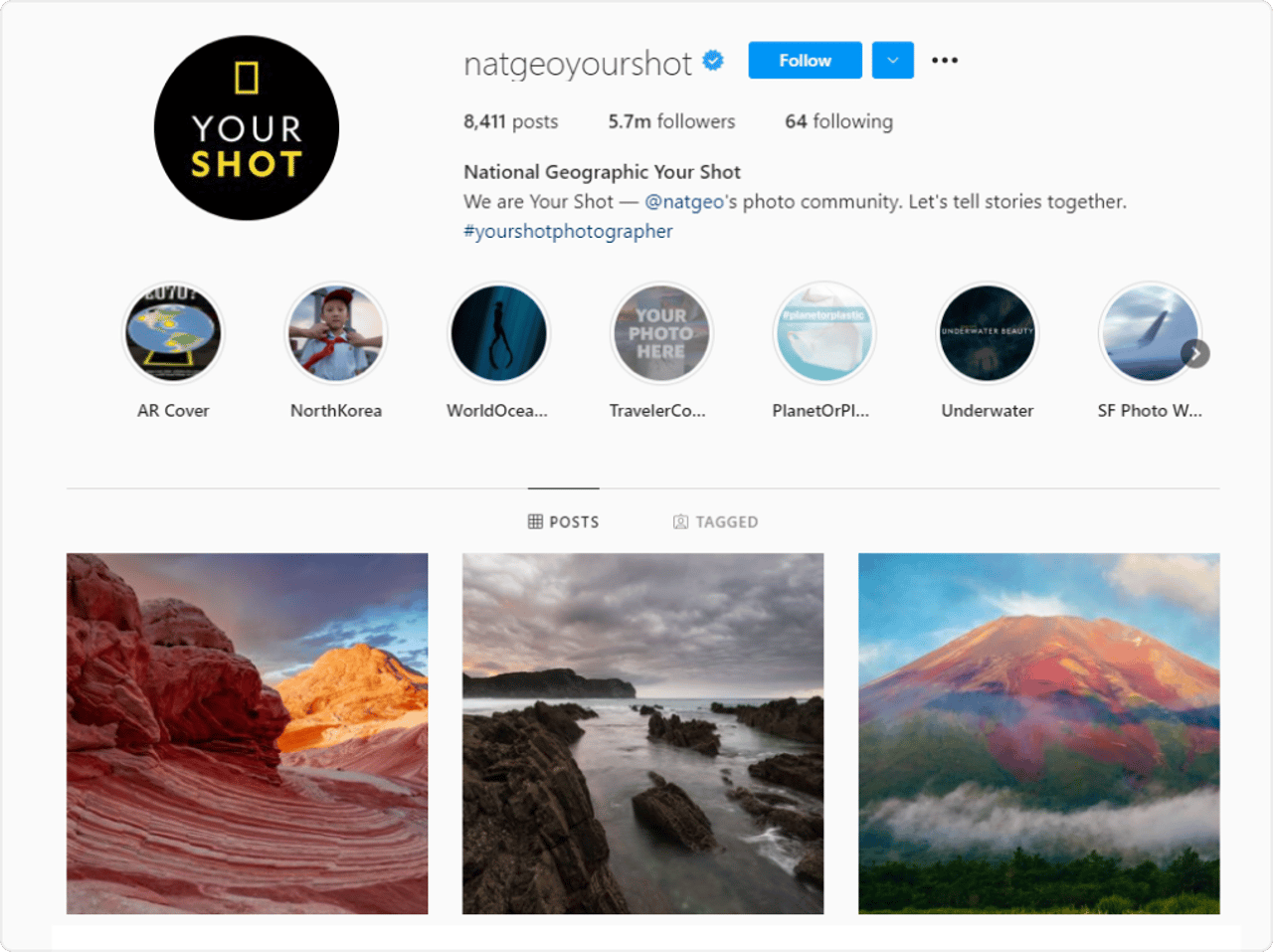 At the same time, the Avon brand has created a separate resource for these purposes. With the launch of its WatchMeNow campaign, which encourages women to share their life-affirming stories, the company has also launched a website where you can select a specific country around the globe and read posts from women worldwide.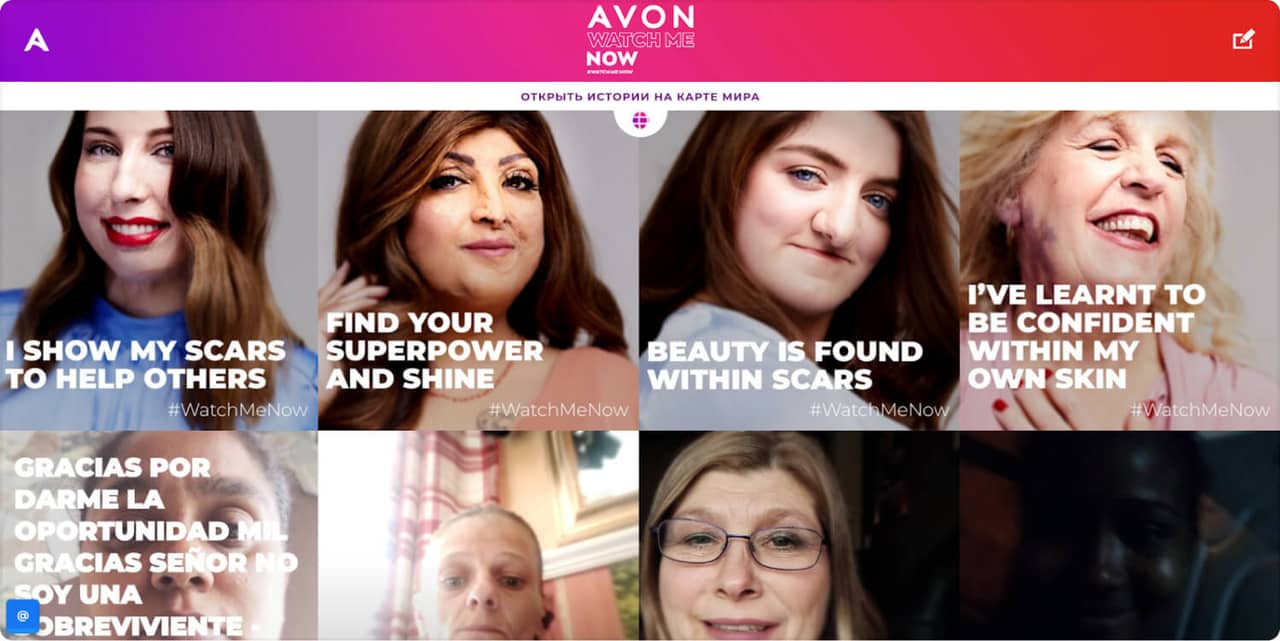 Thus, user-generated content solves several brands' problems at once: it allows you to significantly save resources on content creation, improve online reputation, increase conversion and recognition.
Wondering how user-generated content can improve your brand strategy? Request a free YouScan demo and get more social media analytics capabilities.