Update digest: new filters and dashboard templates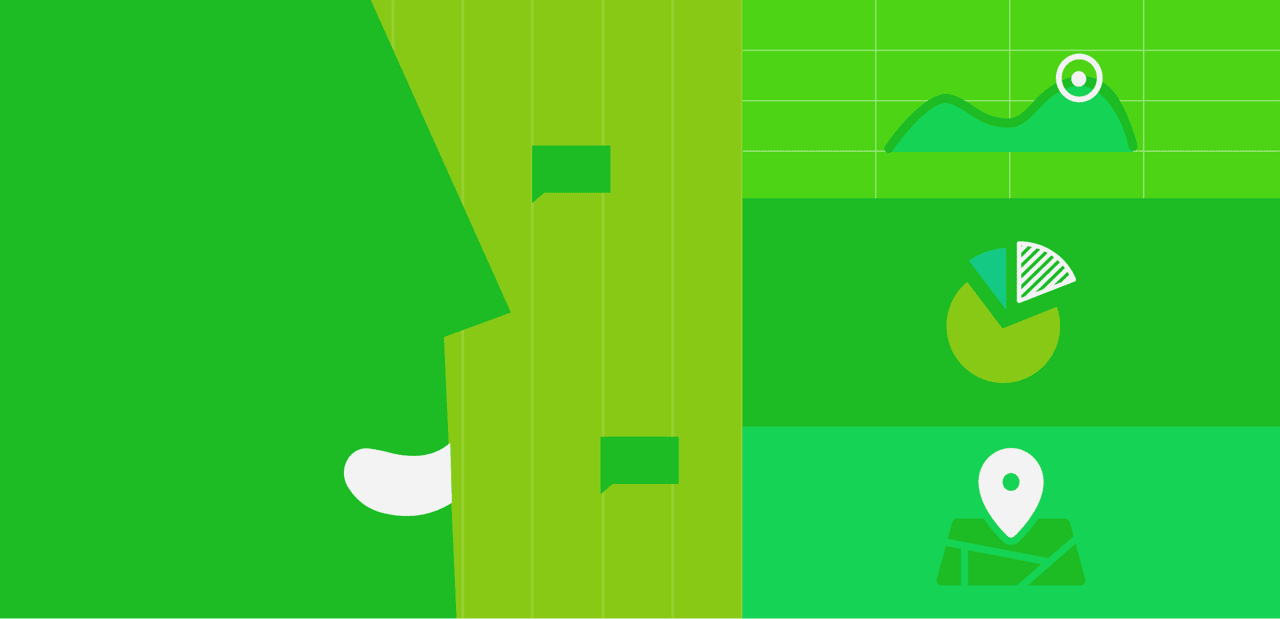 Our primary goal is to make YouScan the smartest social intelligence platform, so we work hard to achieve that. This time we've added new filters, dashboard templates, and the best TikTok monitoring coverage on the market – and that's not a complete list of new product capabilities. Now let's move to details.
Dashboard templates
Convenient and rapid data visualization are equally important as high-quality analytics. Previously we've launched custom dashboards, where you can easily place charts, diagrams, maps, and other widgets to have all the needed data in one place. Now we've decided to simplify the work with dashboards even more.
As for now, users can not only create any dashboard from scratch, but also select one of the pre-made templates. At the moment, new templates cover the following tasks: brand health tracking, customer experience, crisis management, and competitor analysis. This list will grow over time, so feel free to recommend new ideas to your manager.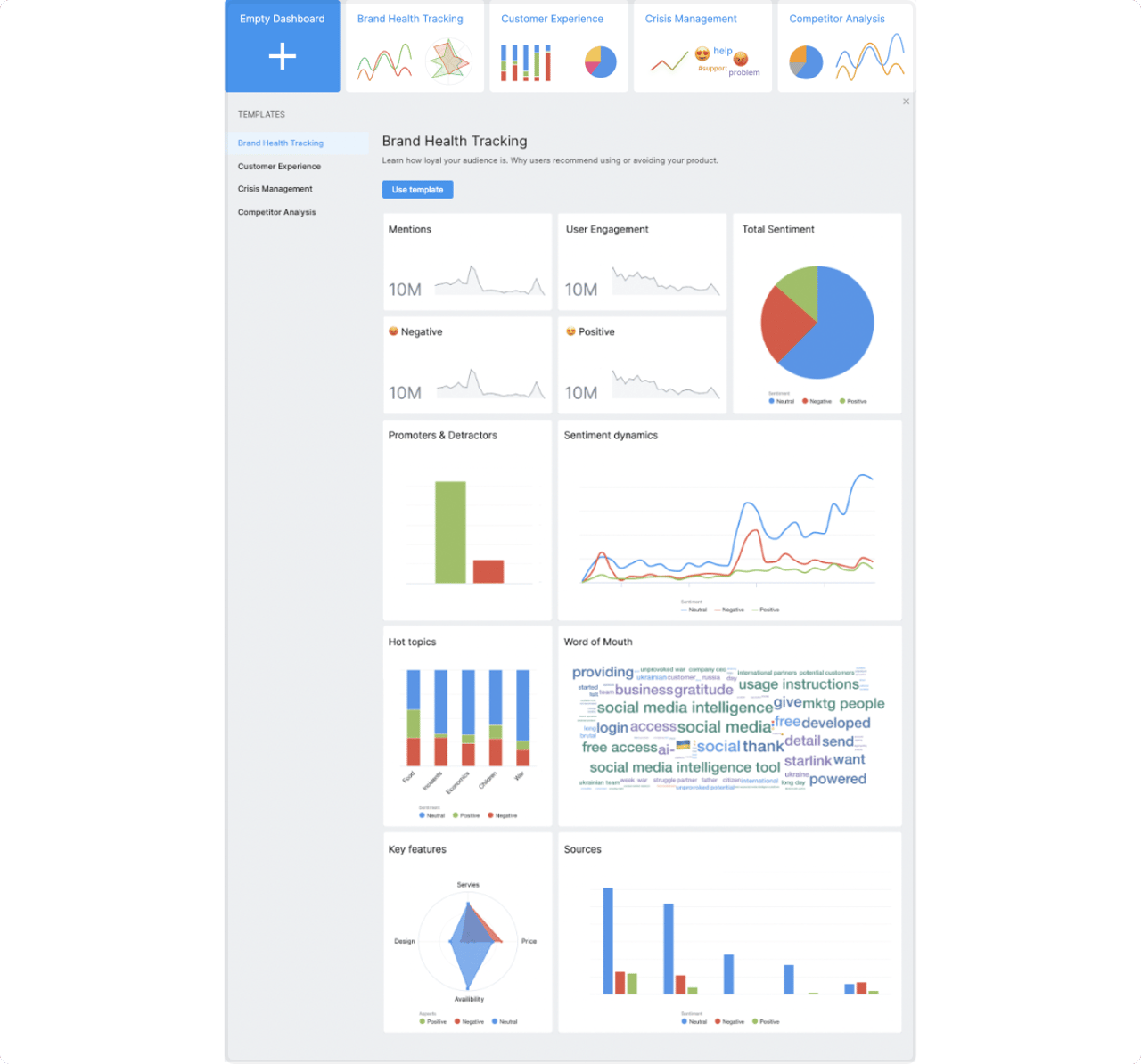 You can modify the template by adding and removing specific widgets to meet your needs.
New filters
Quality data collection is only half the battle when it comes to in-depth analytics. We've added additional filters to help you segment your mentions more precisely.
1. Filter by number of subscribers
This filter works similarly to the age filter. You only need to select a range of followers to filter authors who fit the criteria. In our case, we chose bloggers with 10,000 to 100,000 subscribers.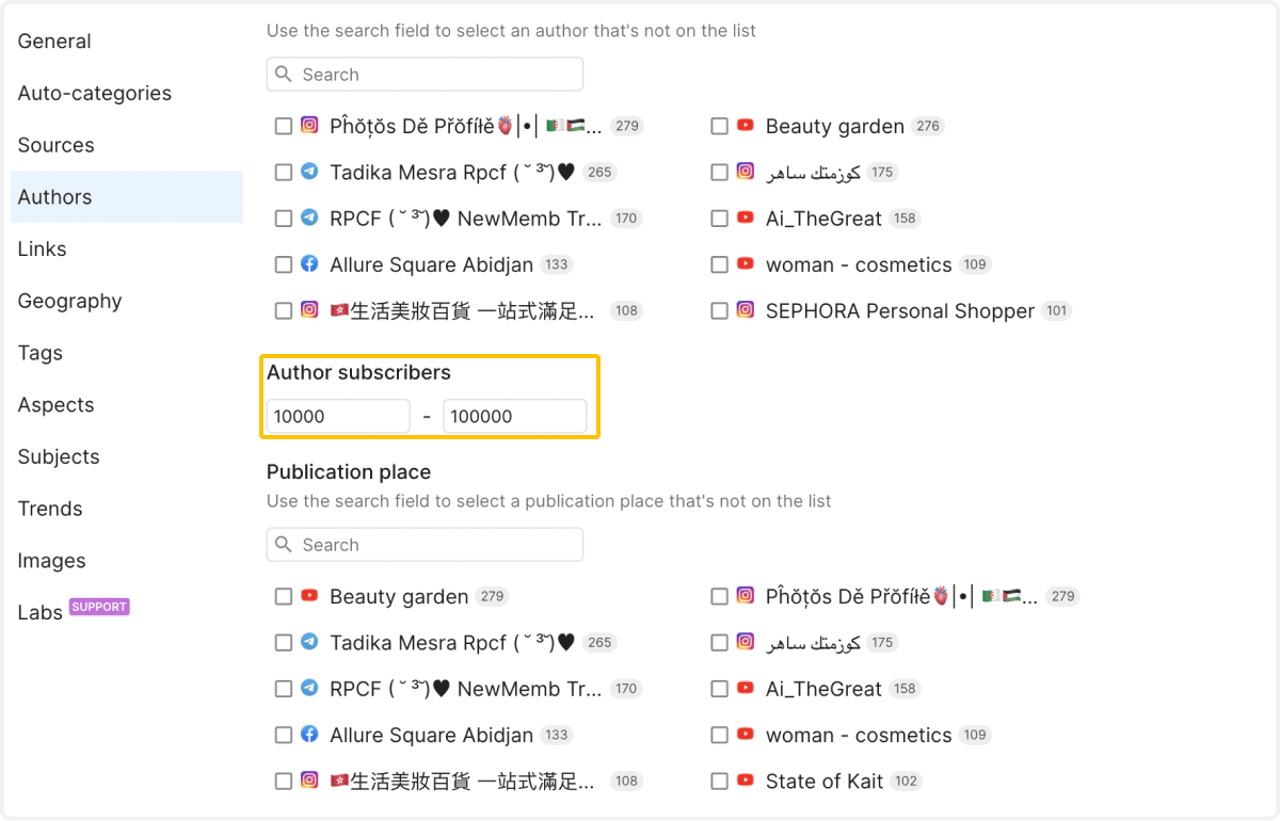 2. Filters by link and host
Previously, users could filter links only in the dedicated tab. With the latest updates, you can now see the most frequently mentioned URLs directly in the filter section and easily access mentions with those links. That is handy for tracking viral campaigns, detecting scams, or examining mentions from a specific website page.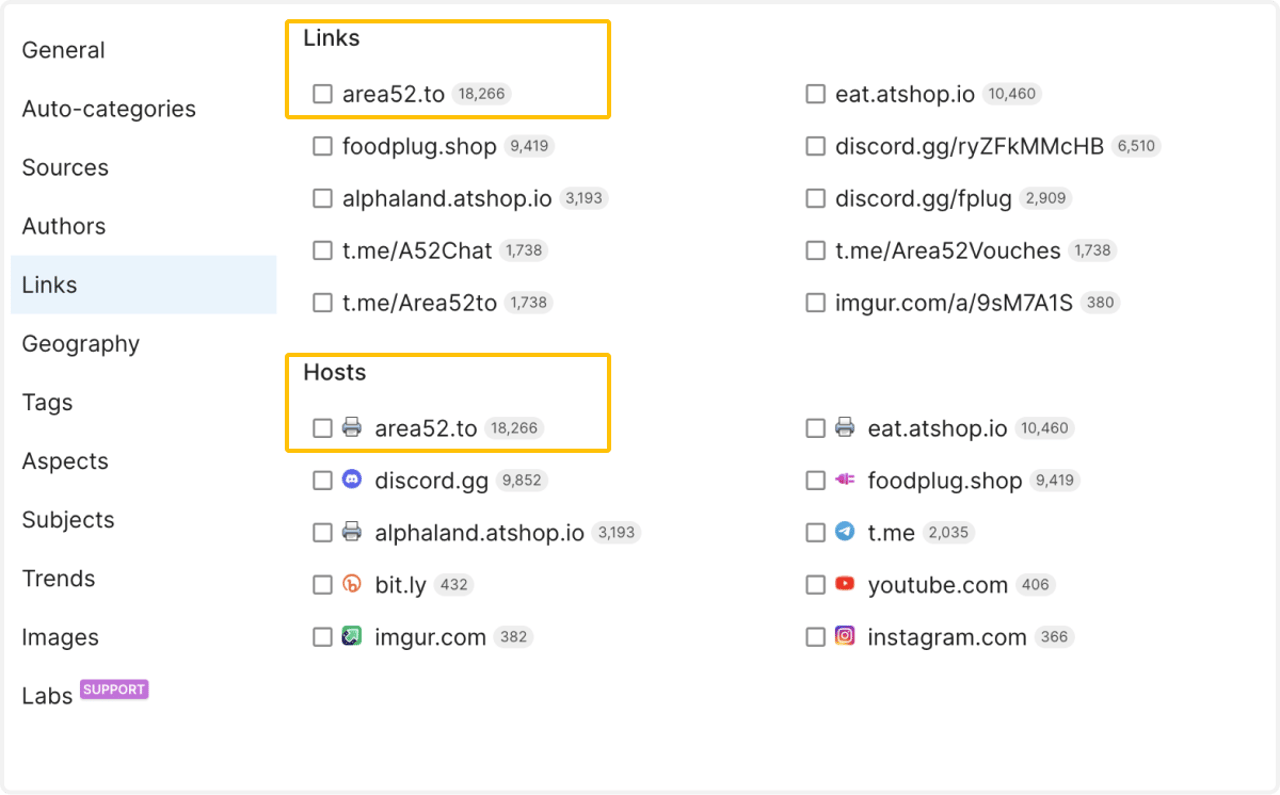 The hosts filter works similarly. You can use it to find mentions that contain a given domain.
3. Filter by author's age
Do you want to know how a specific age group perceives your brand? This is also not a problem. Simply enter the age range you're looking for, and YouScan will only show you authors that fit your criteria.
TikTok monitoring and other sources
We began monitoring this social network a year and a half ago, and data from TikTok has been available in the streams of mentions of our clients for a long time. But we decided not to stop and considerably increased coverage. Our platform now monitors TikTok better than any other one in the world: YouScan collects the most data from this social network.

We also extended monitoring capabilities for two sources, which were previously available only as channels. The App Store monitoring, for instance, is vital for businesses that have their app and wish to track user feedback. Another source is the Trustpilot review site, which is popular among global brands.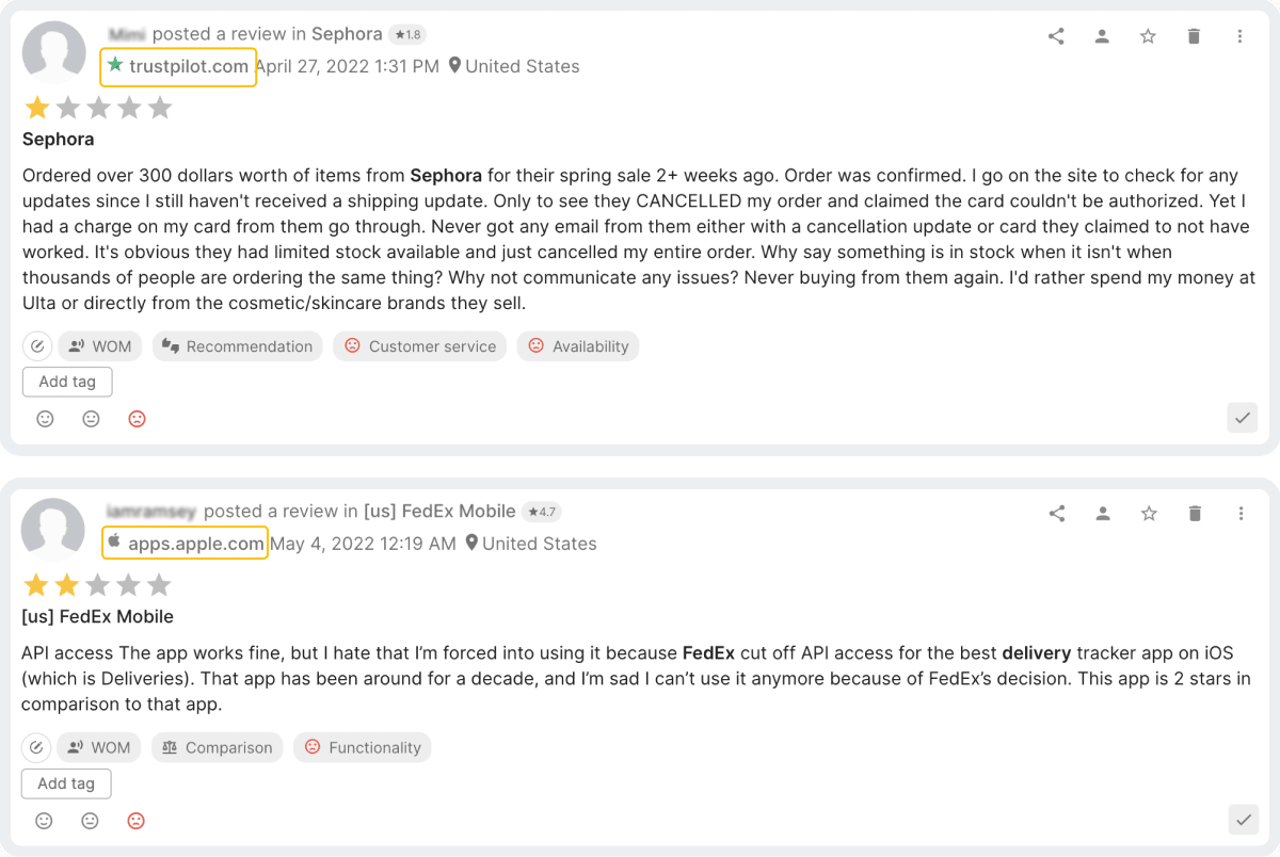 New options for analyzing foreign languages
Since YouScan has been in the global market for a long time, we are increasing the number of languages processed by our in-house-built algorithm. With the new update, YouScan can provide such AI-based features as aspects, sentiment analysis, and auto-categories for Italian, German, French and Portuguese in addition to English, Spanish, Ukrainian, Belarusian, Russian, and Kazakh.
Sentiment analysis is the ability of the tool to distinguish positive, negative, and neutral brand mentions. YouScan can do that with 95 percent accuracy.
The aspects feature helps examine particular brand's attributes in just a few clicks. Our platform detects more than 20 product characteristics including price, quality, design, availability, etc.
With auto-categories you can filter posts in which users compare products, provide personal opinions, make suggestions, advertise products, and so on.
We hope that the new upgrades will help you make the most of social media discussions and reach new heights. And if you're still not listening to your customers online, it's time to give YouScan a try. Request a free demo to discover what people say about your brand on social media.