Announcing YouScan Audience Insights!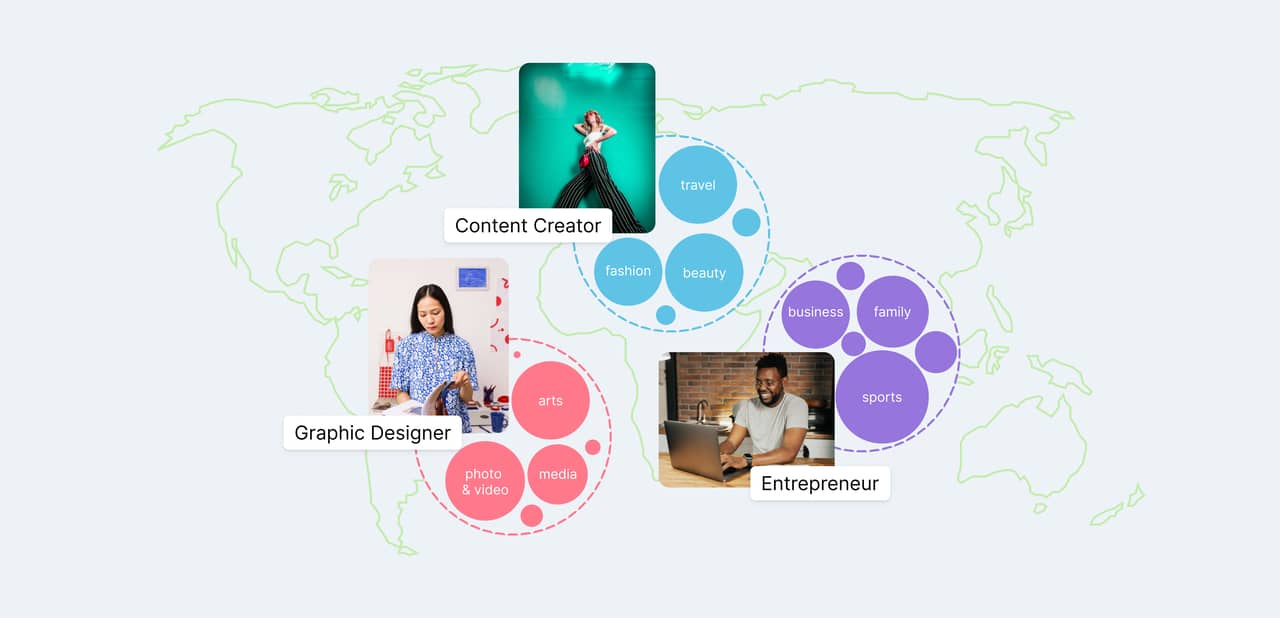 If you're a consumer research expert, marketer, or PR pro, you know it's vital to stay on top of consumer opinions on social media. Perhaps, you already use an advanced social listening platform like YouScan, Brandwatch, Talkwalker, NetBase, Synthesio, or Meltwater. But traditional social listening can only take you so far.
After you master consumer insights and online reputation management by monitoring specific keywords (e.g., your brand name), the next step is to go visual. With YouScan, you can track posts with photos that contain your brand logo and use AI-powered reporting to uncover consumer insights in images.  
But what if you want to push the understanding of your customers to the max and learn how their interests, occupations, and demographics affect their attitudes towards specific topics, like brands, products, or events?
💡To help you with that, we released the Audience Insights add-on in YouScan.
It will help you understand consumers and influencers better, which means you'll be able to refine your marketing campaigns or build a more effective communication strategy.
Our new Audience Insights include:
Demographics

Interests

Occupations

Authors
Here's what these analytics modules can do for you, with some examples:
🌎 Demographics
It helps you understand the demographics of people that mention your brand (or any other topic you monitor): where they are based, their gender, and age distribution. 
Think your brand is discussed mainly by the female audience, for example? Now you can double-check, and you may get surprised.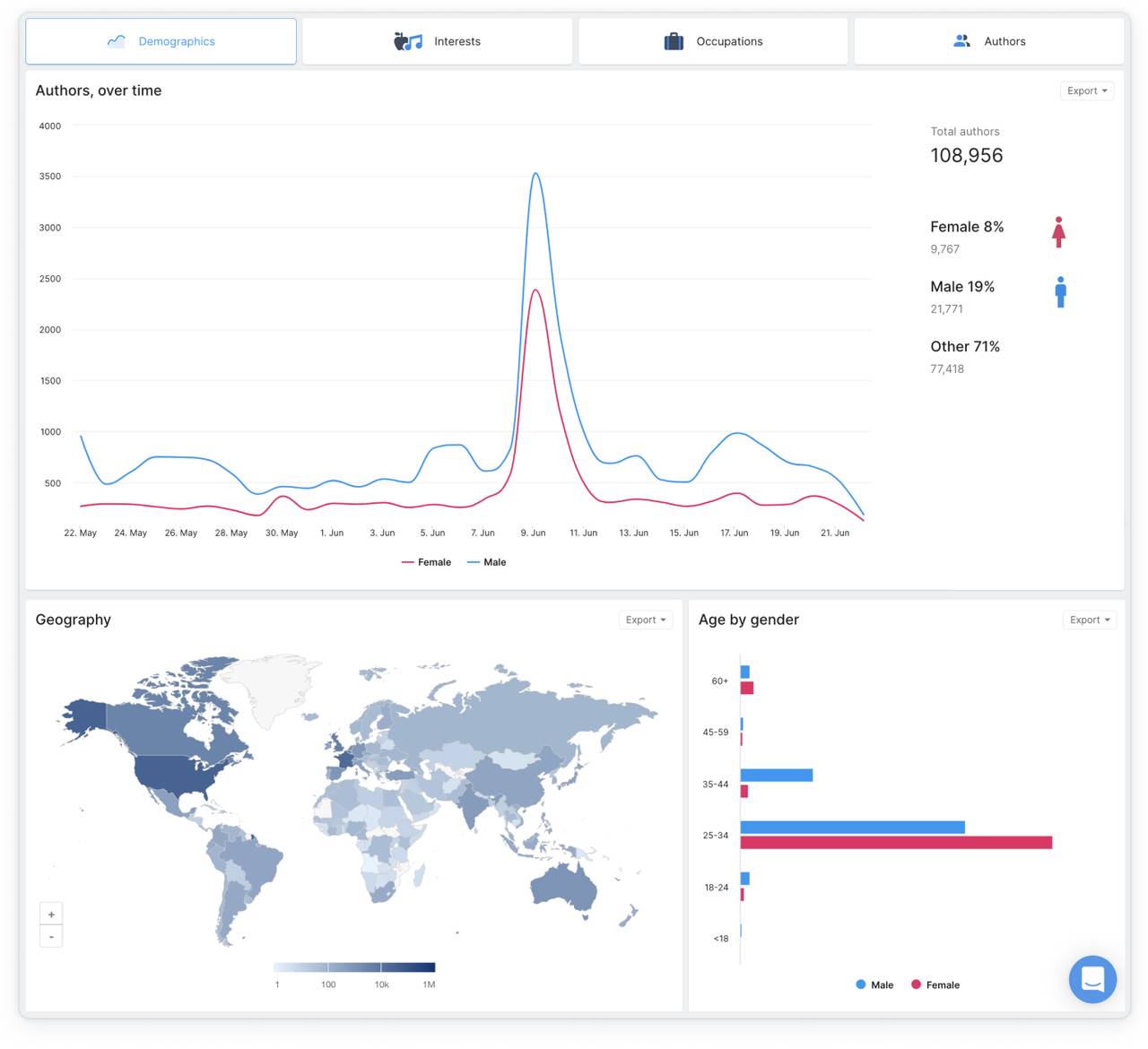 🏓 Interests
Learn your audience's interests. Is there an affinity with specific activities, interests, or hobbies? Are your customers inclined towards certain lifestyles, e.g., living healthy or being eco-minded?
What about your competitor's audience?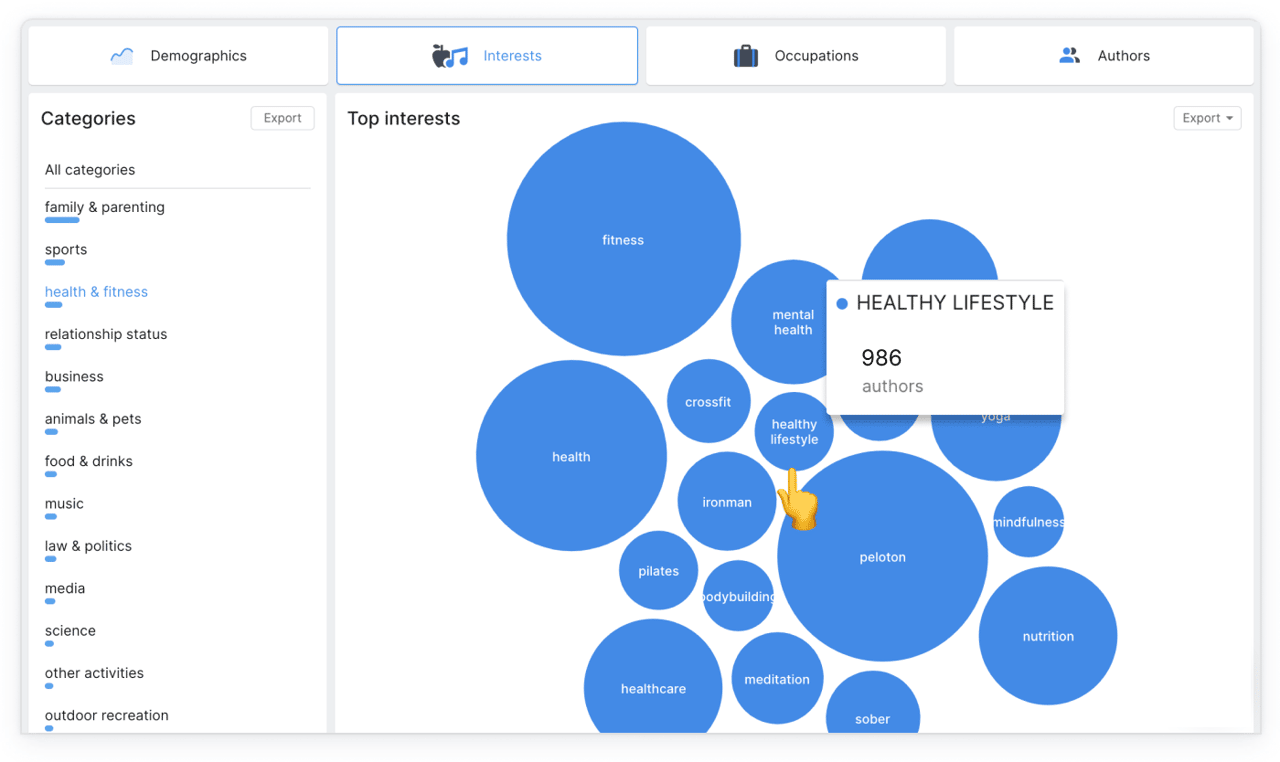 💼 Occupations

See the professions and job roles of the people mentioning your brand. Imagine you want to get notified every time a "journalist" or "blogger" mentions your brand. Now with YouScan Audience analytics, you can do precisely that, for example, using our Slack integration.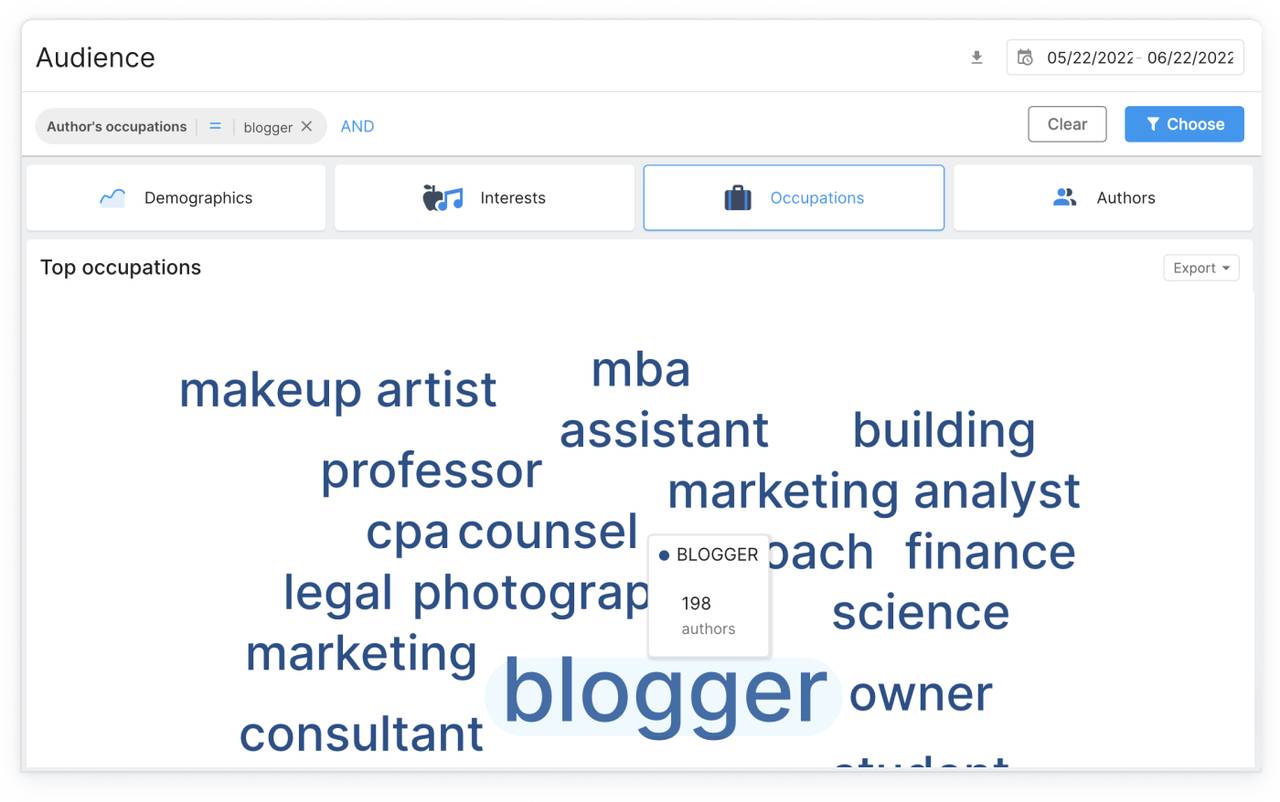 😎 Authors
Uncover the most influential authors and users that mention your brand often (with a positive or negative sentiment). Often, their mentions require your immediate attention and are the most actionable. 
This report can also boost your influencer marketing by helping you discover new influencers to build relationships with.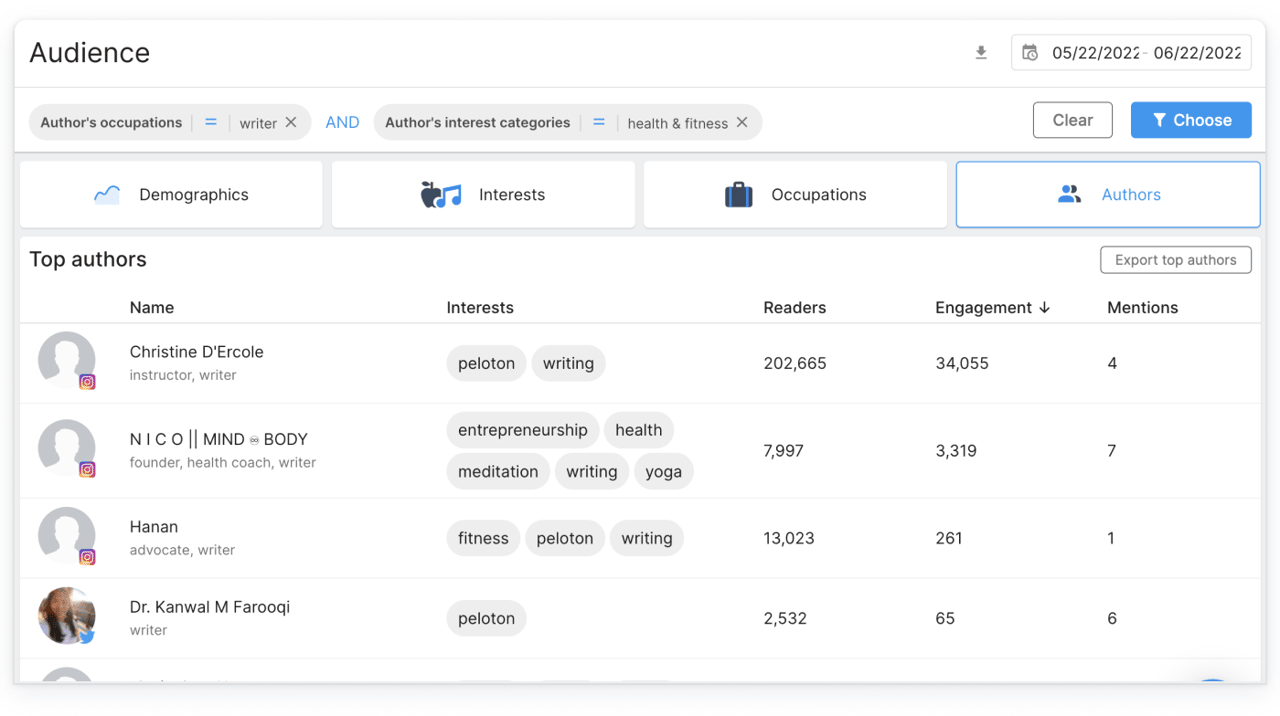 Platform-agnostic audience intelligence
Our Audience analytics is platform-agnostic: unlike some of the audience analytics already available on the market, ours works not only for Twitter but for all social platforms where we can access relevant information. We apply our proprietary AI algorithms to extract these insights based on public user profile data, anonymizing it where required.  
Hence, YouScan Audience Insights gives you a more holistic understanding of your audience, which is a big benefit.  
💪 Pro tip 
You can build Custom Dashboards in YouScan focused on consumer insights, brand health tracking, or competitive intelligence related to a specific audience. 
Let's say you want to understand how a particular group of users (e.g., gamers) perceives your brand and your competitor. Filter mentions and reports in YouScan by their interests and dive into the sea of consumer insights!
Revamped Demographics and Authors reports are already available for all YouScan customers; Interests and Demographics are available as a separate add-on.
Please get in touch if you'd like to test-drive YouScan Audience Insights and see what it can do for you!