YouScan speaks multiple languages now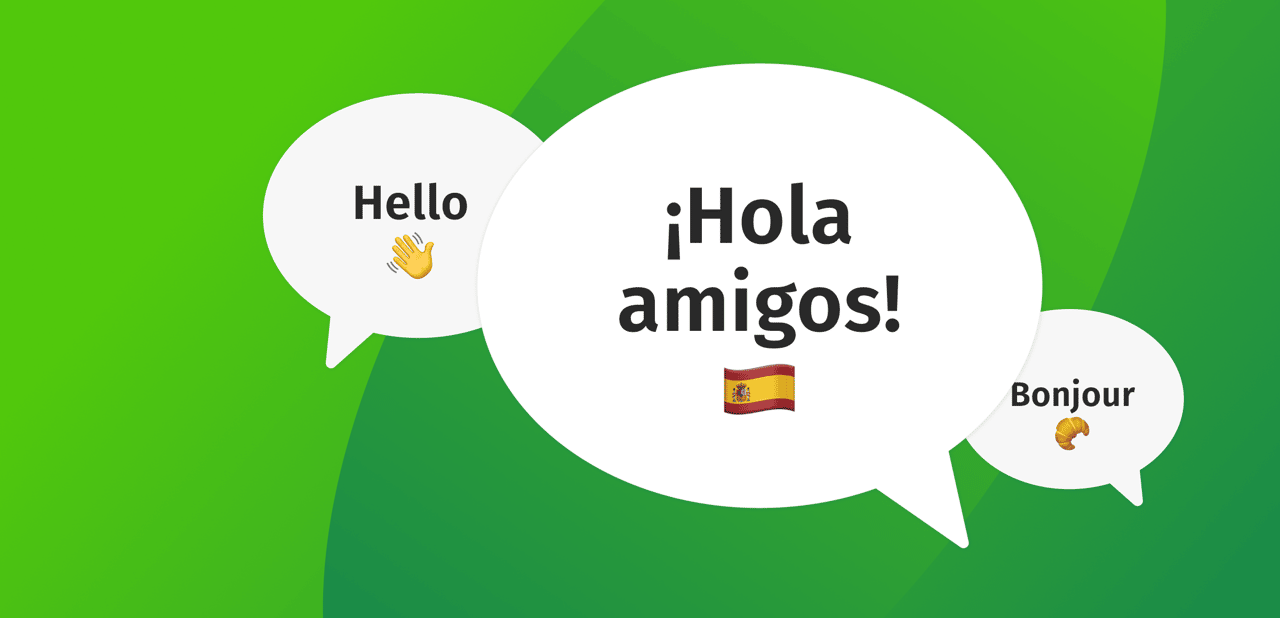 ¡Hola amigos! We've recently added a bunch of new product capabilities for our global customers to make their work with YouScan platform even more efficient. Curious? Here we go!
1. Translate social media posts from any language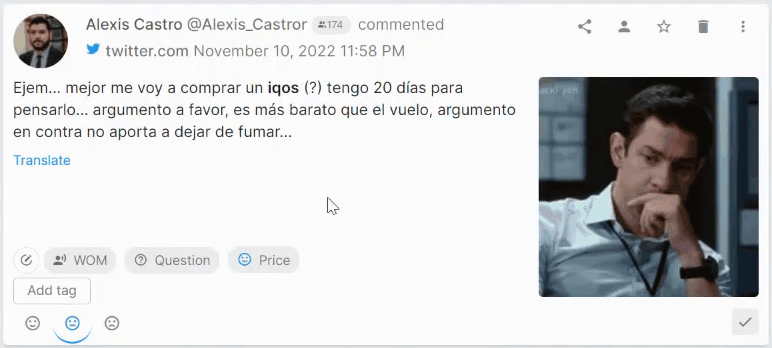 The new "Translate" button in the Mentions stream allows you to translate the data in YouScan in one click. It will benefit our users who analyze mentions from multiple markets and in different languages. 
The most valuable insights and opportunities for brand growth often come from consumers outside of your home markets, so having the ability to glimpse users' opinions written in various languages is extremely useful.  
2. User interface in Spanish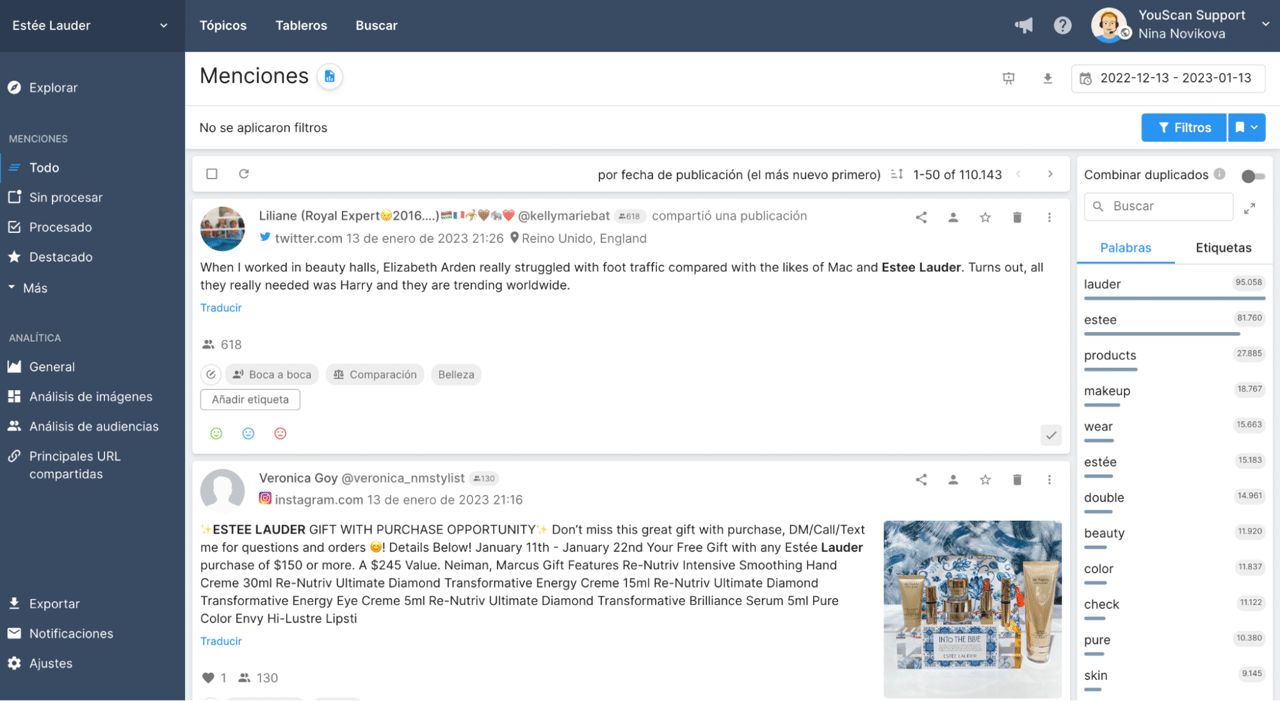 Great news for our growing customer base in LATAM and Spain! We've added an option to select Spanish as a language of the user interface in YouScan platform. 
If you choose to have an interface in Spanish, our recently released translate function will also help you see social media posts in any language automatically translated to Spanish.
3. New region-specific data sources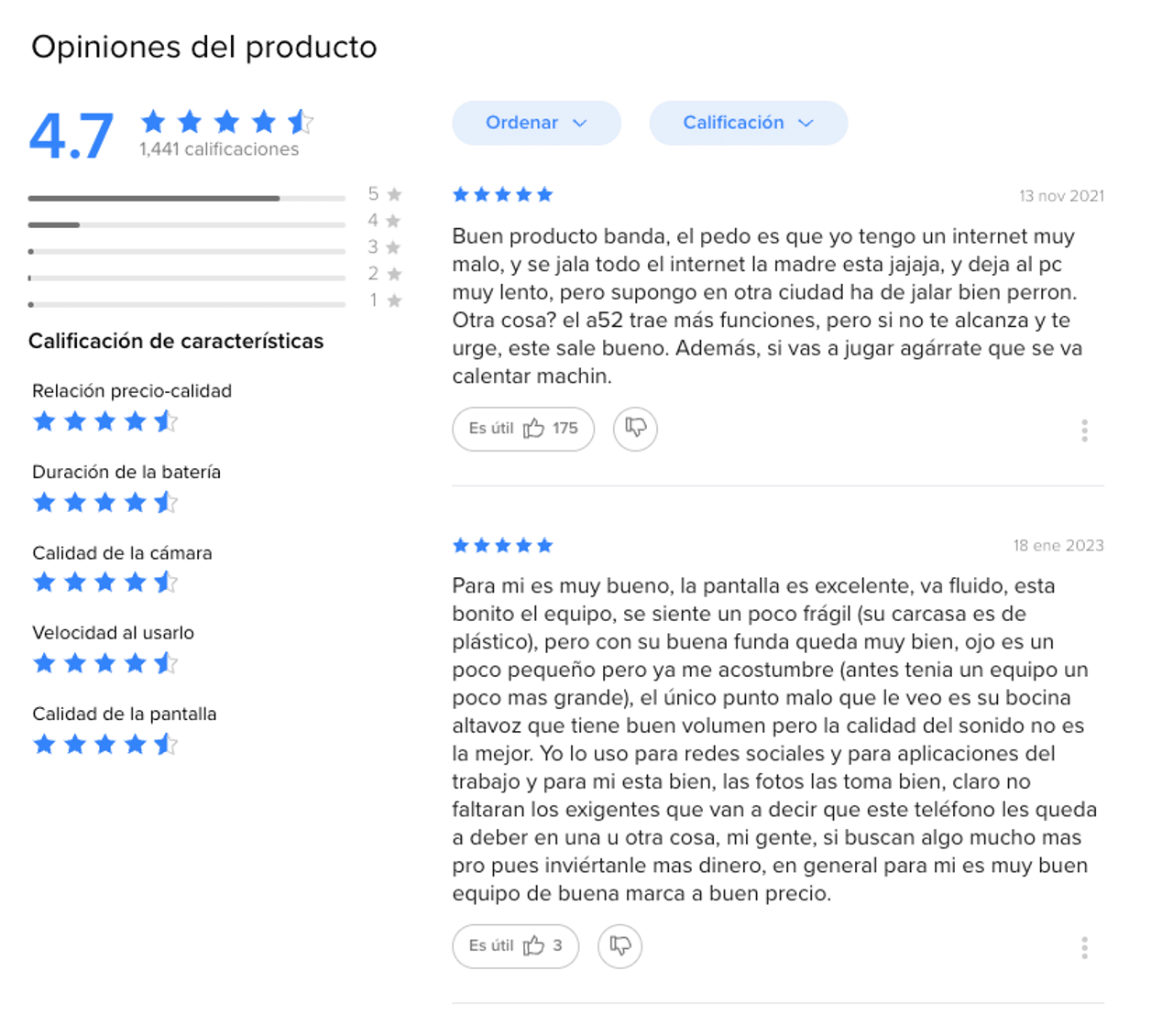 Our Data team has been working hard recently to add new data sources important to our international customers. These new sources include popular product reviews and e-commerce sites where users' feedback about brands and products is the most relevant and interesting: 
mercadolibre.com - LATAM

diy.com - UK

boots.com - UK, USA

superdrug.com - USA

petco.com - USA

samsclub.com - USA

falabella.com - Chile

paris.cl - Chile

homecenter.com.co - Columbia

trade-point.co.uk - UK

castorama.fr - France

opentable.com - International
With user reviews now being collected from these sites, YouScan's rich content sourcebook, something our customers often praise us for, has become even more comprehensive.
Enjoy these recent YouScan social listening platform enhancements and let us know how they work for you.
If you're not a customer yet, register for the free product demo and let us show you how our AI-powered social listening platform can help grow your business and manage your brand reputation.