Social media monitoring tips for retail companies
Social media is a perfect tool for businesses to engage with their target audience. We all enjoy human-centered communication from big companies, but unfortunately, only a few brands are known for their active presence on social. Still, most retailers use this channel for posting company news, product updates, and sales. Below you'll find a guide on how retailers can use social media listening to improve their social media efforts and become truly loved online.
How social media monitoring for retail helps to enhance business to customer relations.
First of all, social media is a treasure trove of customer insights. People share their opinions about brands and products, and most importantly, unconsciously, their behaviors, which are extremely valuable to marketers. This is especially useful for retailers who typically serve a wide range of customers. 
Monitoring their brand on social, companies can discover relevant conversations worth joining to engage their consumers and react appropriately to any situations discussed by their audience. Below, you'll find 6 tips on how retail brands could use social media to boost their social presence.  
Monitor customer satisfaction on social
Even though it's impossible to be present in every conversation about your brand, being aware of them is a good place to start. The next step is to analyze these conversations to track customer satisfaction and its changes over time. 
Besides general sentiment, it's also important to understand the reasons behind the client's feelings. When you run hundreds of stores, manage thousands of employees, and sell goods from various brands, it might be overwhelming to find out whether each of the mentioned aspects works as it should or not. Are your customers happy with the service, the availability of products, or the prices? 
Social listening enables you to quickly identify which aspects of your business are underperforming, as well as locations where this is happening. For example, if customer service receives the most complaints, you can click on this aspect to dive deeper into mentions with this tag and read what users are saying in detail. Or, if a particular store has more negative reviews than others, maybe it's time to talk to its manager?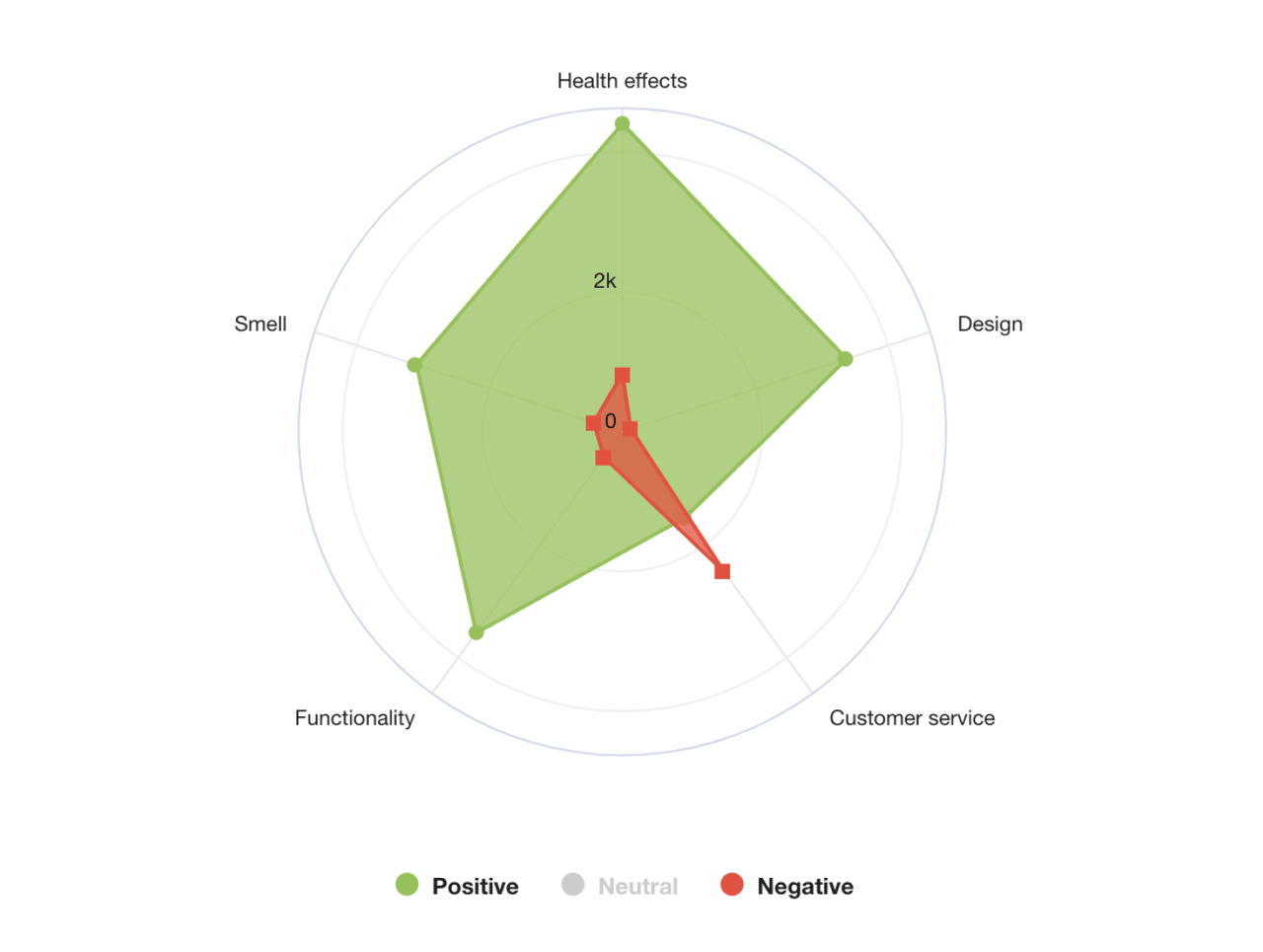 Too intrusive service can make people feel awkward, so it's important to maintain a balance and avoid being too pushy. 
Interact with your customers to make them happy
Even if you create beautiful and useful content, having social media accounts is no longer enough to be loved by your customers. Clients and prospects expect to be treated with respect, especially if they have taken the time and effort to initiate any conversation mentioning your brand.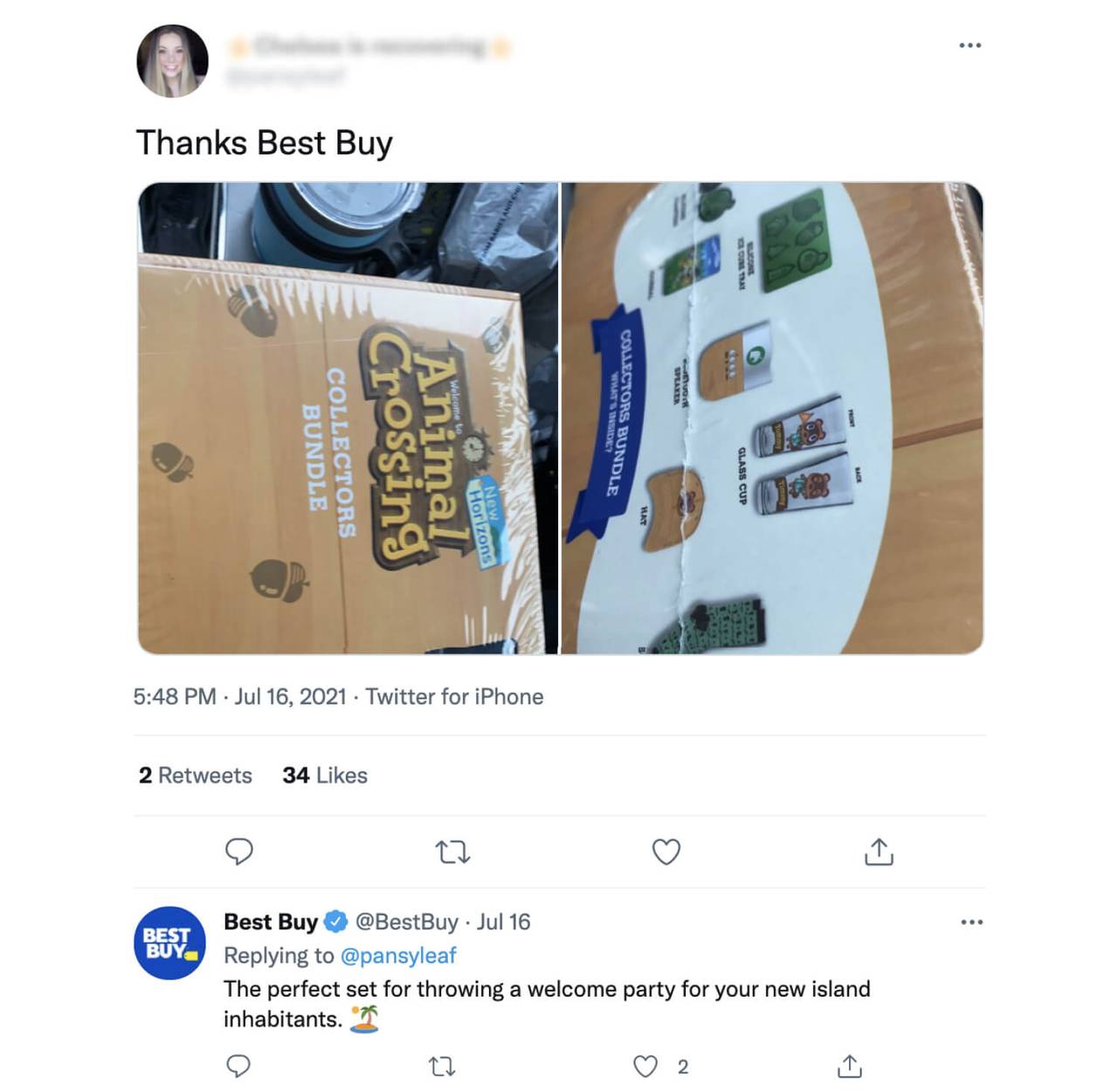 Typically, brands are more focused on negative mentions in order to resolve any issues as soon as possible. Meanwhile, engaging with satisfied users who are already loyal to you is a good strategy. For example, ambassador programs are typically based on collaborating with the most satisfied customers or influencers who already adore the brand. The same is true for funny social media responses that become memes or simply make clients feel special and, as a result, loyal.
Walmart, for example, decided to collaborate with education influencers to promote the #backtoschool campaign. Here's an example of an ad post by Katie Smith, an Alabama teacher who is the ideal candidate to reach the audience of parents preparing their children for the new school year.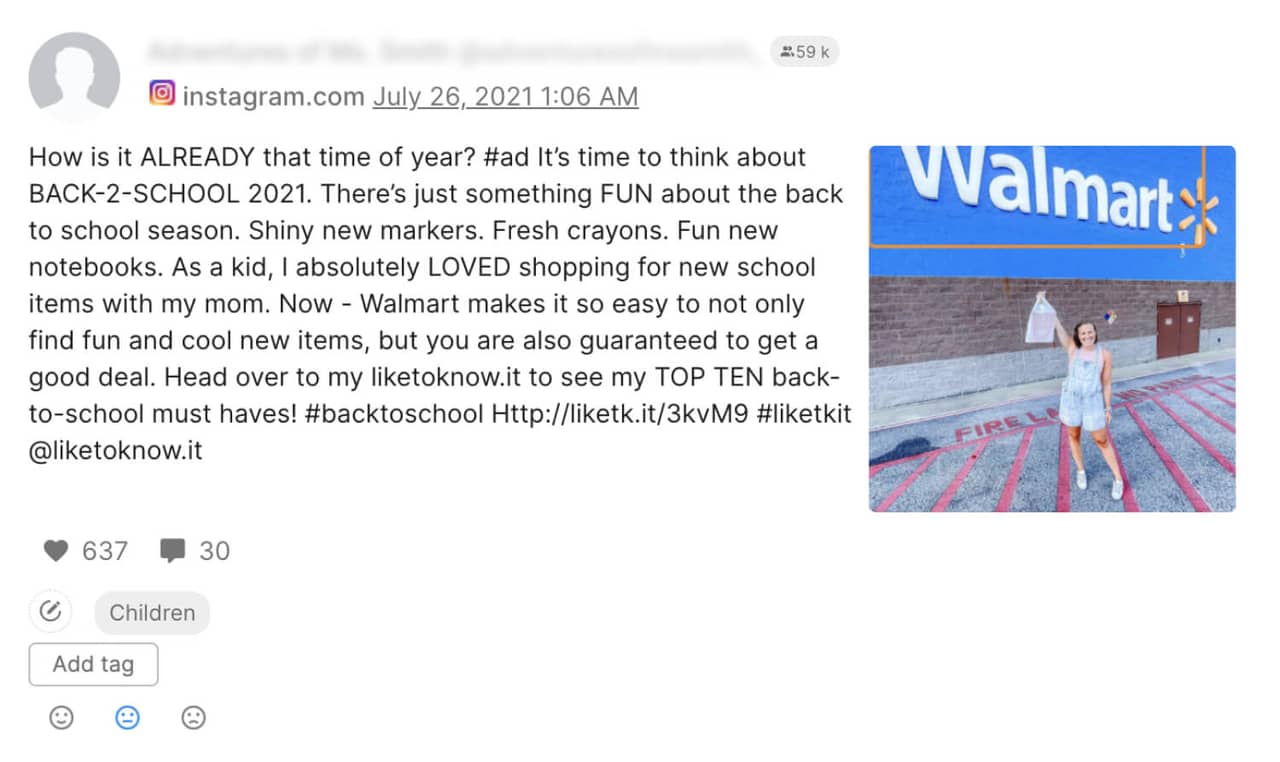 Track and resolve customer complaints
Unfortunately, because people do not always tag brands in their posts, it is impossible to search for such mentions without specialized software. Typically, brands look for complaints, negative feedback, and other issues that need to be solved, which appears logical. Retail is a complex business where everything is connected, and issues with the delivery, for example, would affect the brand's health and sales. 
YouScan automatically divides mentions into categories depending on their meaning. For example, we have a separate WOM (word of mouth) category, including opinions, questions, comparison, complaints, recommendations, and official responses. This feature helps track those mentions that interest you the most and see which category is more popular.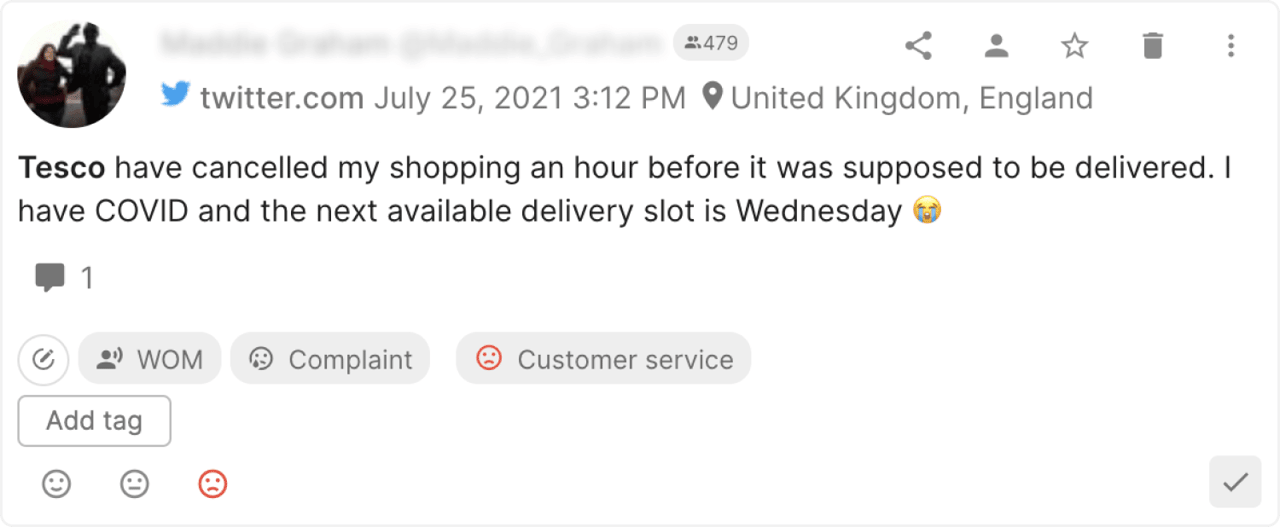 Customers, in fact, tend to become loyal to a company if their problem is resolved, even if the problem occurred. And, as we all know, due to the size of the business, retail companies fail in many areas, including delivery, product quality, rude employees, and so on. Social media listening allows not only for a quick response to such situations, but also for a more in-depth analysis of the most common issues that should be resolved on a higher level rather than spending time on each case.
YouScan allows users from different teams to share the data and use it for various purposes within the system or through integrations. For example, it's possible to send mentions to any CRM, messenger, or HelpDesk systems to share them with customer support, PR managers, marketing, or any other team you need. 
Track your marketing and communication campaigns
In the world of data-driven everything, tracking the results of any campaign is not even discussed; it's essential. Still, when distributing campaign materials through earned media, it might be tough to gather all the statistics on the project. Counting engagement and total reach manually in such cases is a real struggle, while social media monitoring tool allows optimizing this process. 
There are several ways to monitor what's happening with your campaign "in the field". To begin, you can add the name, hashtag, or keywords to the query to gather the data featuring this particular campaign. Also, if you are working with influencers, media, or any other sources, you can add them to the monitored topic by using the "add channel" feature. This feature allows to access a stream of posts from a specific user profile, group, or location.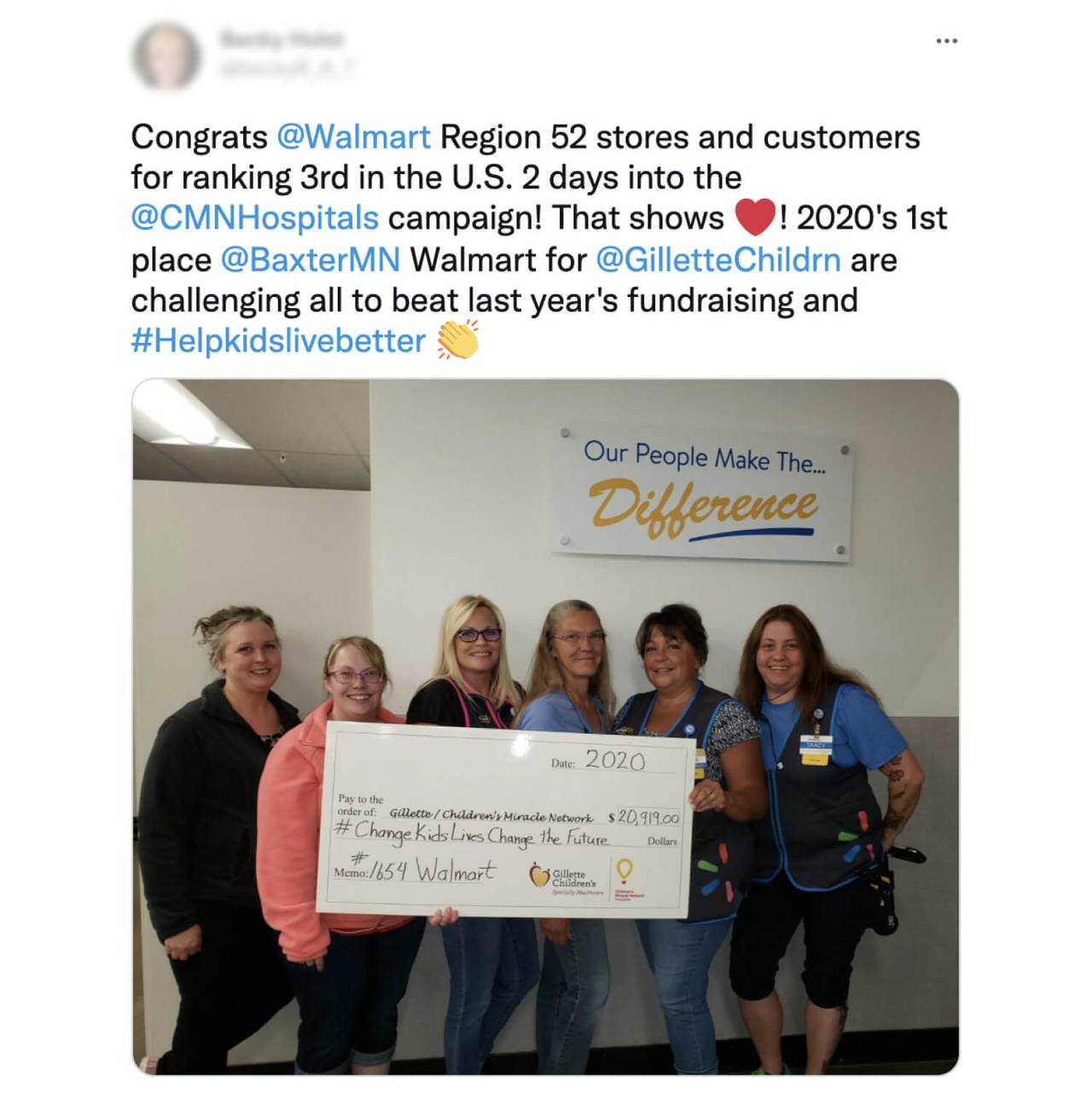 Boost your PR activities, leverage online reputation, and prevent crises
Retail companies deal with thousands of people daily, ranging from customers and employees to providers and other partners. Thus, the crisis might occur at any step of the process, so the PR team's primary responsibility is to monitor the situation to prevent potential disasters. At the same time, they can't afford to spend too much time on manual monitoring, so automated solutions come in handy. 
With YouScan, you can be sure that not a single unusual activity will be missed. The algorithm analyzes data in your topic in real-time and alerts you if any significant activity is noticed. For example, if a sudden spike in mentions is detected, a post is rapidly gaining engagement, or an influencer with a large follower base publishes a post, you'll receive an email or messenger notification.
Moreover, YouScan allows detecting trends at the early stage and monitoring their progress. When spikes in mentions occur, the system analyzes their meaning and assigns a trend name and sentiment to it, making it easy to stay up to date on what's going on in social media.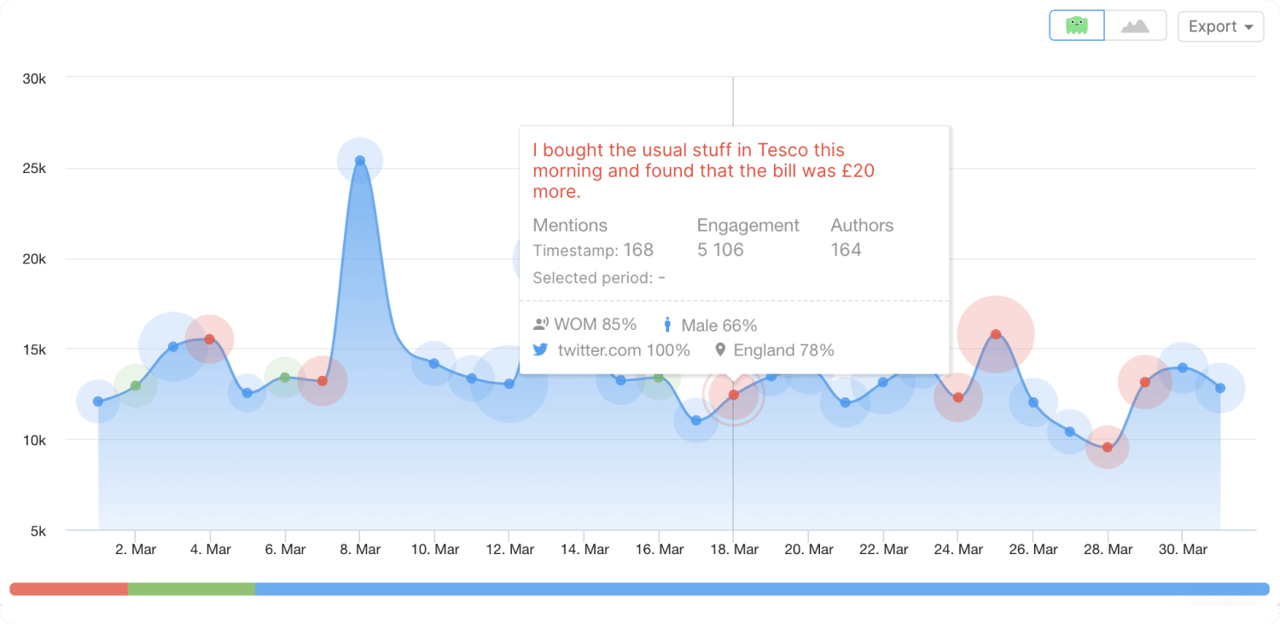 When your client receives a bill that is £20 higher, he will begin to wonder how many times this situation has occurred in the past, especially if the brand does not respond as soon as possible with apologies and a compliment to restore trust. A quick reaction, as well as human words spoken to the customer, are required here.
Bottom line
Now, when a single negative post can go viral in hours, retailers can't afford to be unaware of what's going on in social media. We've all heard that preventing crises is much better, cheaper, and faster than dealing with problems that have gotten out of hand. Tracking client's sentiments and reviews can also help businesses to improve their overall customer experience and performance. 
Ready to discover your customer's sentiments of your company? Request YouScan's free demo to keep track of your online presence.