Smart Tags: Faster and More Efficient Data Segmentation
Processing hundreds of mentions daily requires a lot of resources. And brands either invest them or they miss valuable information. This is why we have developed an AI-powered solution for data segmentation — Smart Tags. It reduces the time brands spend on data markup and makes the whole process more efficient based on their unique requirements.
Manual data segmentation: disadvantages
Most social media listening vendors provide a limited number of widespread categories for segmentation. Or there are additional settings that you have to tune all the time. As a result, a variety of tasks that big brands have remain unattended.
Generic categories, such as comparison or complaint, WOM or promotion are not news. But what if your research requires more details on a regular basis? For example, you represent a bank that constantly monitors very specific business aspects: ATMs, customer service, mobile banking, credit cards, business accounts, customer support, fraud cases, etc. To monitor these niche segments, you had to look through and mark every single post in your monitored topic before.
Depending on the size of the company, this scope of manual work leads to the need to hire full-time professionals to deal with data segmentation. And the bigger you get, the more human resources, money, and time you have to spend on this. Why waste your resources if you can rely on technology and innovation to make this process much more efficient?
Automated data segmentation: advantages
Smart Tags aim to save your time and improve your overall social media monitoring experience. Powered by machine learning, it automates data segmentation that used to be done manually or could not be performed because of its complexity.
To enable the feature, you should mark up a small number of mentions to let the system learn. Then you can rely on the algorithm to do data segmentation for you.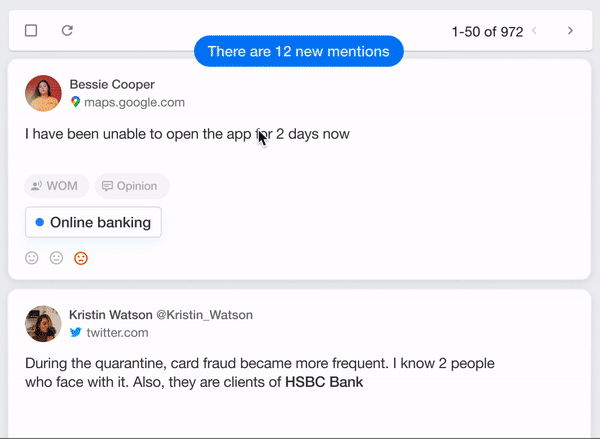 By the way, YouScan has a team of experienced professionals who can take over initial data segmentation to make this process as stress-free for you as possible.
Smart Tags are helpful when you need to understand the nuances of the feedback that your company receives. Or when you want to discover posts with purchase intents and study them. And, of course, in a number of other scenarios: discussions of specific products or services, elements or characteristics. In truth, any unique use-case that you can come up with in your research process.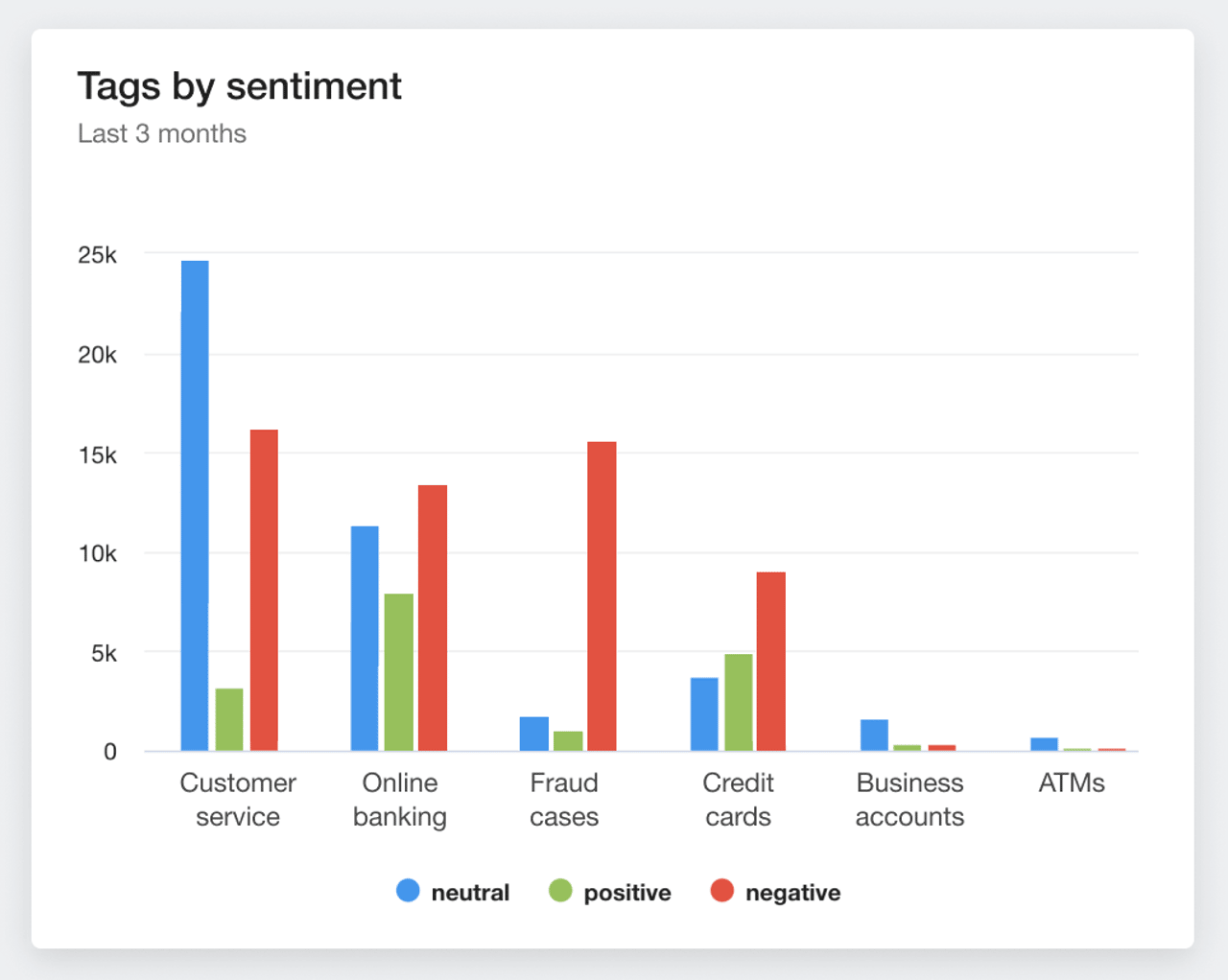 It does not matter how many categories you work with or how niche your request is. The algorithm is capable of learning and providing results.
Additional benefits and improvements
Get rid of irrelevant mentions. No matter how precise your search query is, there will always be irrelevant mentions if you deal with a complex topic. It is especially so for companies that have common and popular words in their names. Apple is the one that comes to mind right away.
Smart Tags analyzes posts that you have marked as irrelevant and shows only applicable ones to your topic in the future. Understanding context allows Smart Tags to be highly accurate and avoid mistakes.
Reuse your Smart Tags for any monitoring topic. Use Smart Tags for different purposes and topics. Keep up with competitor analysis and secondary research subjects, and more. There is no need for extra resources. Now you can catch up.
Optimized social media intelligence
Smart Tags will be a gamechanger for you if your brand gets hundreds of mentions on a daily basis or if you deal with complex research. You will spend 20 to 50% less time segmenting data thanks to machine learning.
To experience a faster, easier, and more efficient way of social media data analysis, reach out to your manager or submit a demo request.