Met Gala: top 3 most discussed celebs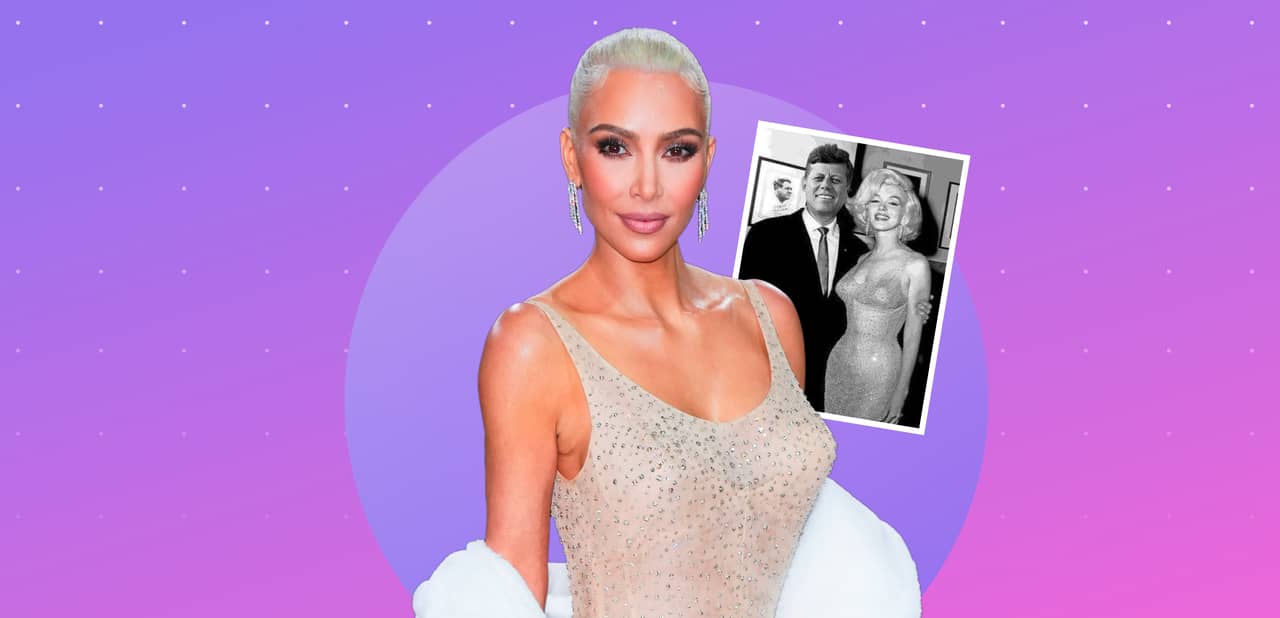 The fashion's biggest night out, the Met Gala, ​​took place last week, and it's high time to take stock of it.
Being known as a fundraising initiative for the Metropolitan Museum of Art in New York City, Met Gala has attracted thousands of celebs over the last 80 years. Each of them tries to stand out with expensive and extravagant outfit ​​dashing attire, and this year was no exception. 
For celebs, it wasn't easy to match the public's ezaxpectations for the Met Gala 2022 as the theme was "Gilded Glamour and White Tie." Who managed to match this dress code best and attracted the most significant amount of public attention?

With YouScan, we collected and analyzed over 250K social media mentions and over 8 billion reactions worldwide. 
Kim Kardashian, who had chosen vintage Marilyn Monroe's dress instead of collaborating with any well-known fashion house, predictable became the most talked-about. Blake Lively and Cardi B took second and third place, respectively. 
"Gossip girl" star opted for an Atelier Versace dress inspired by the New York City, while the rap singer was wearing gold chains from head to toe created by Donatella Versace.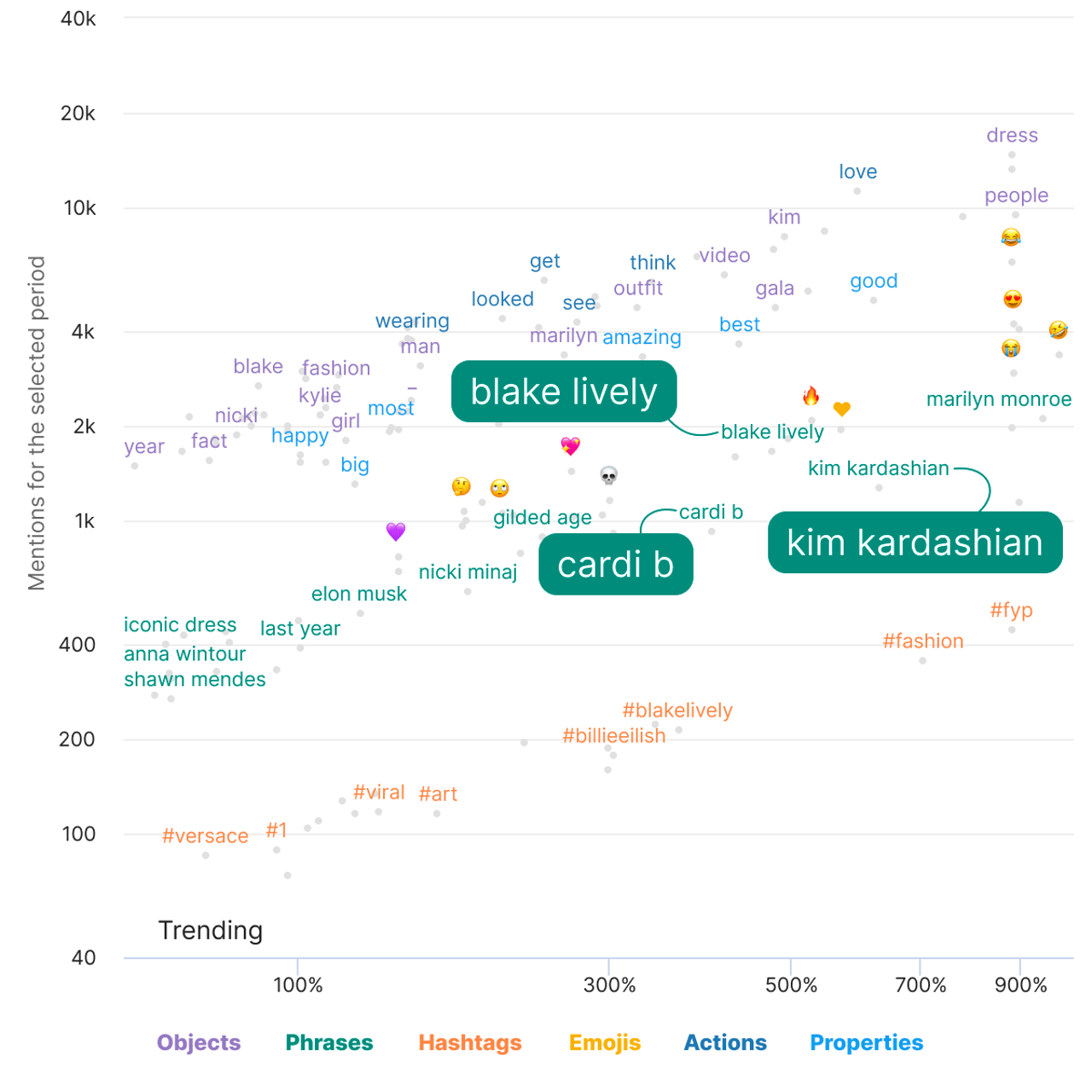 Although Kim Kardashian has gotten the highest number of mentions, her outfit was criticized by social media audiences. Users mentioned that she is not worth wearing a dress of such a historical figure as Merilyn Monroe. Another part of the audience admitted that the apparel belongs to the museum and shouldn't be used for events.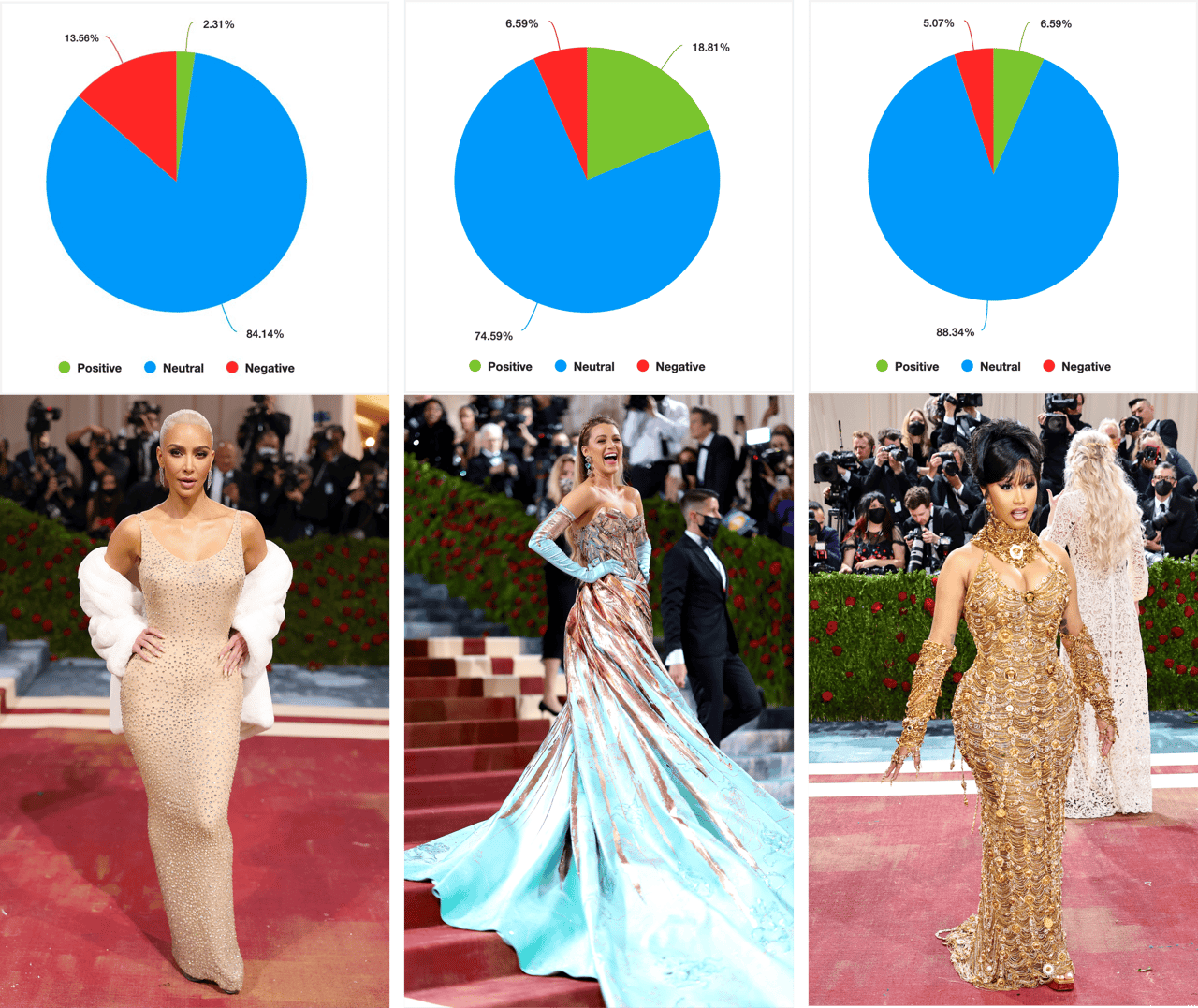 Meanwhile, Blake Lively became an unrivaled leader in positive mentions: users admire her impeccable style and beauty. 
Surprisingly, extraordinary Cardi B has got mostly neutral feedback, but the audience praised her stylists and ability to draw attention. ​​At the same time, according to the user's feedback, she was the one whose team took the theme of the event a bit too literary, as her dress consisted of pieces of gilded metal. 
Do you want to know what topics related to your event or brand users discussed most often? Just try YouScan's free demo.