Hit or miss: social media results of recent promo campaigns
Why do some advertising and PR campaigns take off while others turn into bad experiences? We've picked several brand initiatives and examined how social media users perceived them.
Evaluating PR campaigns can sometimes be overwhelming, but we decided to illustrate how this can be done using social media intelligence. Below you'll find 3 cases of recent ad campaigns and a detailed analysis of how social media users perceived them. We'll cover Spotify's Wrapped campaign, Bugatti & Gillette collaboration, and Burger King's recent NFT initiative. So, let's start!
Spotify Wrapped - most shareable playlists
Spotify is one of the leading music streaming platforms. The brand is best known for its capability to create playlists that everyone will enjoy, based on their interests. Even though other services have the same feature, lots of users claim that Spotify does its best compared to its competitors. 
Another reason for the service's popularity is its marketing. Spotify, among other things, has a traditional end-of-year project that it has run every December since 2016. Spotify Wrapped - a resolution in which each user receives a tailored compilation of the most listened to music, artists, genres, and so on. Aside from that, an app compiles global statistics on the most popular music, which users may compare to their own preferences.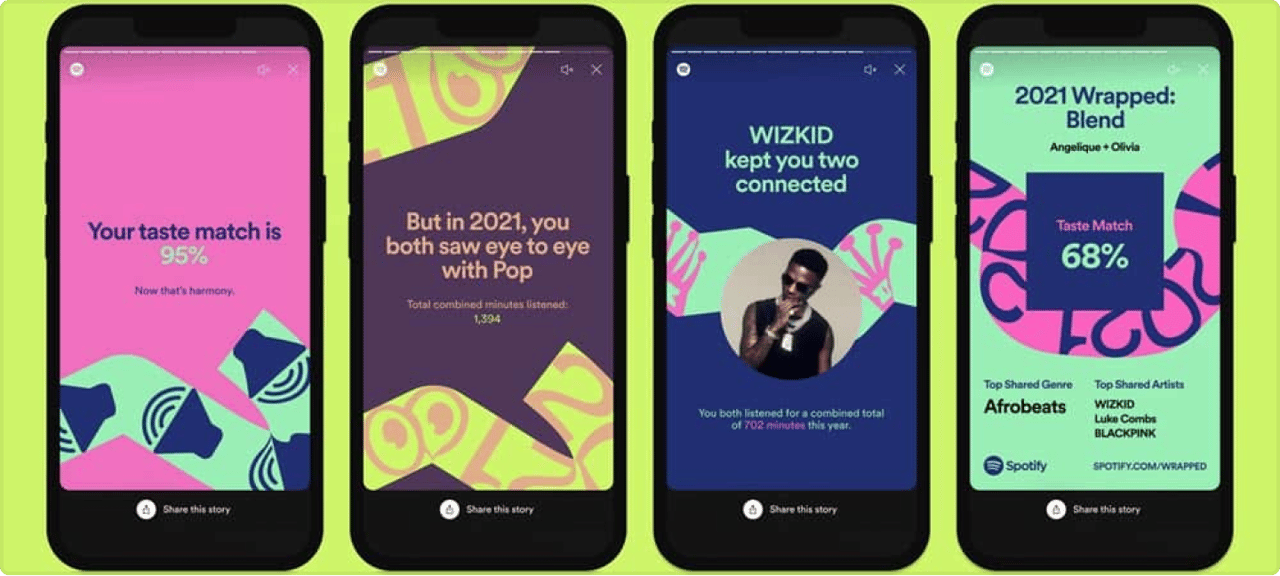 We decided to check if the initiative got viral and collect campaign results over social media. 
The campaign has become an excellent example of effective PR: the project has garnered tens of thousands of mentions in different countries, and overall engagement has surpassed 4.5 million reactions (likes, comments, and reposts).
Although Spotify Wrapped 2021 has launched almost all over the world, social media users in the US have been most actively discussing the initiative.
WOM posts, or writings in which users discuss their experience using the product, ask questions, express complaints, or make recommendations, make up the bulk of Wrapped 2021 mentions.
The quantity of such posts far outweighs the number of adverts. This indicates that the brand's campaign has gone viral and has earned a lot of attention on social media.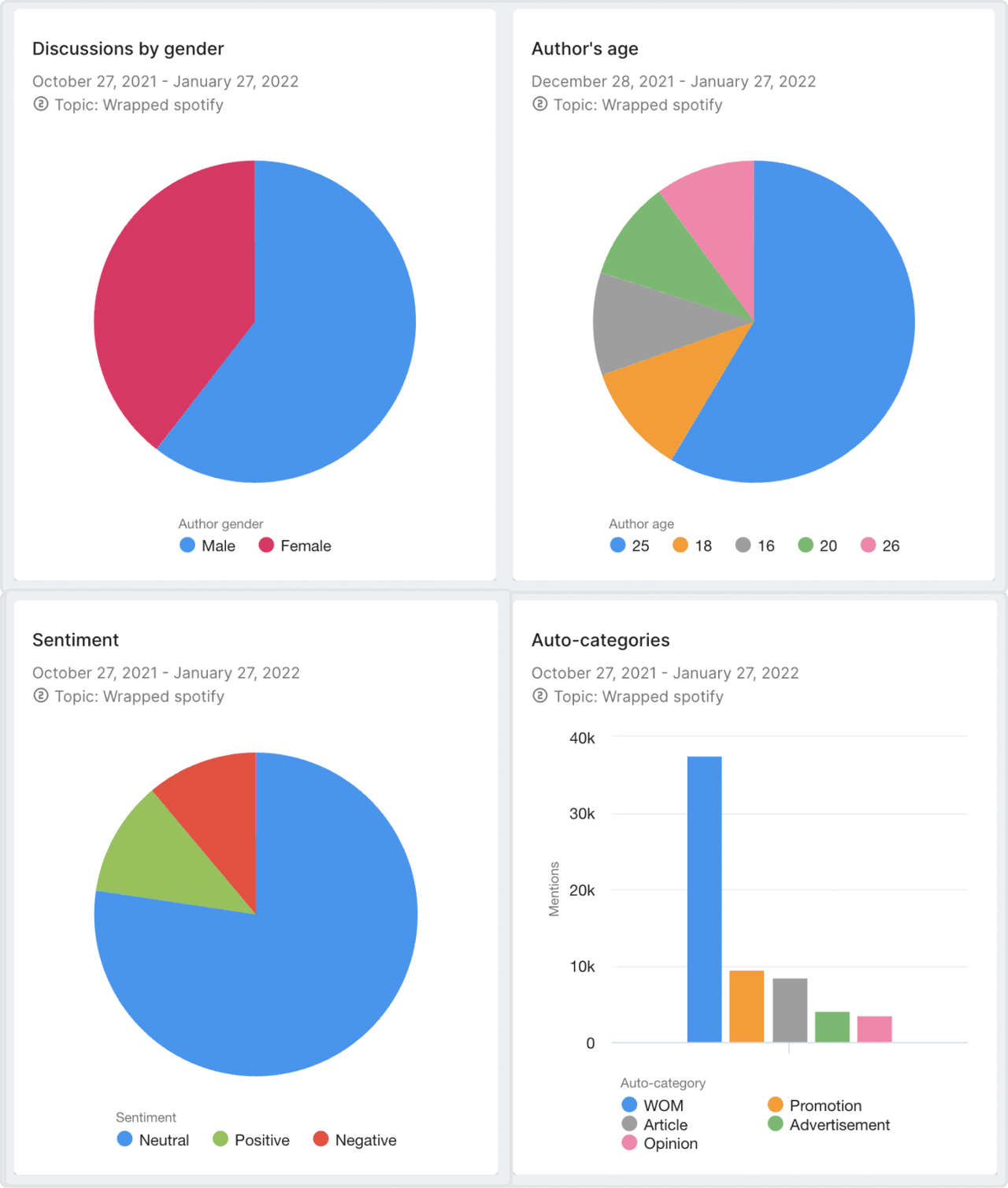 Men discussed Wrapped 2021 more than women, and the majority of users were under the age of 30.
Surprisingly, the campaign's negative and positive reviews are nearly equal.
Negative reactions were triggered by the fact that some users could not view their list of the most popular tracks, and for others, the list of tracks appeared to be false. In this case, the audience lacked clear communication from the company regarding how the winning music was chosen.
Authors of positive posts mostly shared playlists. It was also trendy to shoot TikTok videos using their top Spotify songs.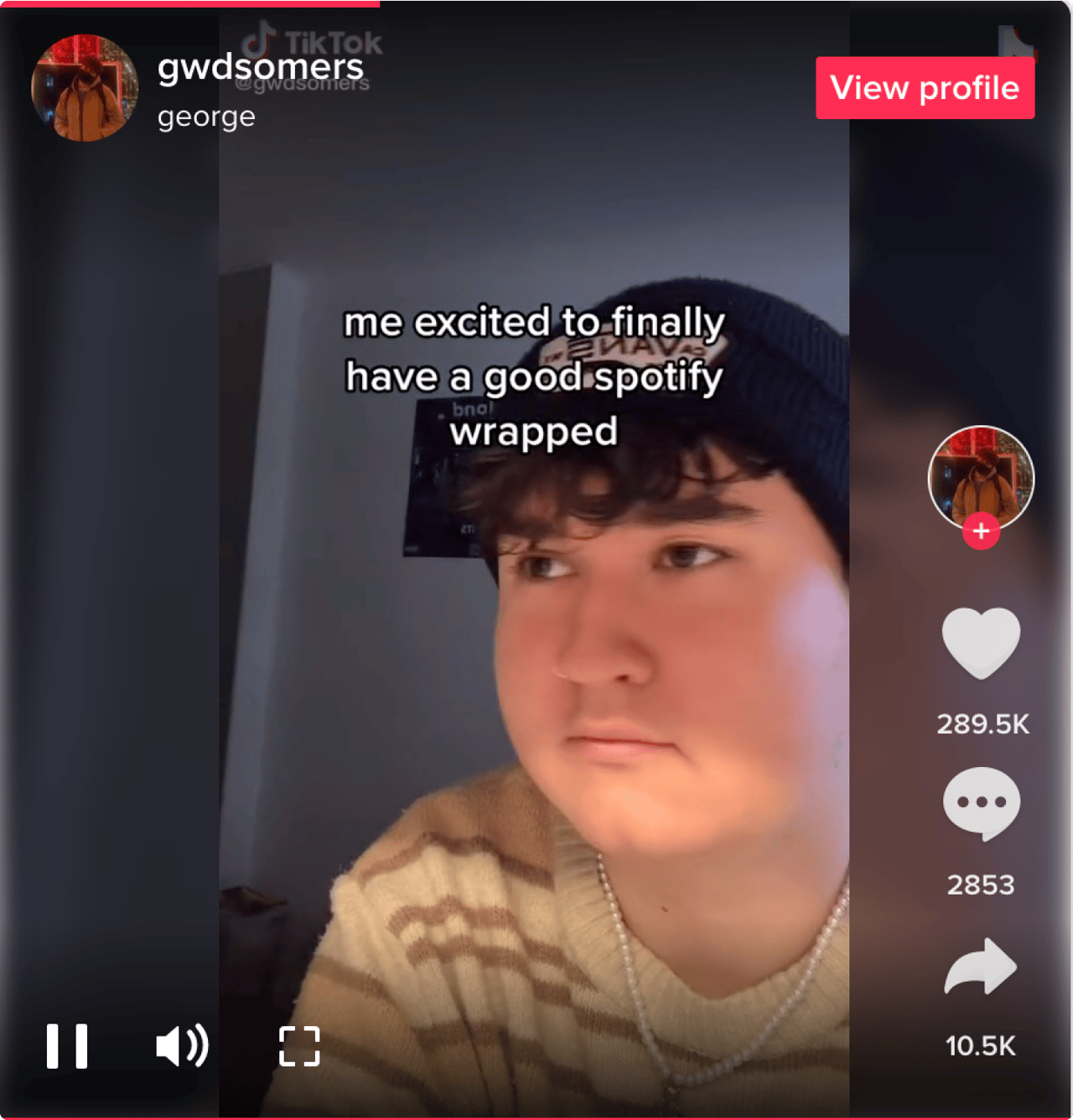 Bugatti & Gillette: a supercar you can afford
The collaboration between Bugatti, the French supercar manufacturer, and Procter & Gamble's Gillette brand was one of the most surprising last year. What do a car and a razor have in common, you might ask?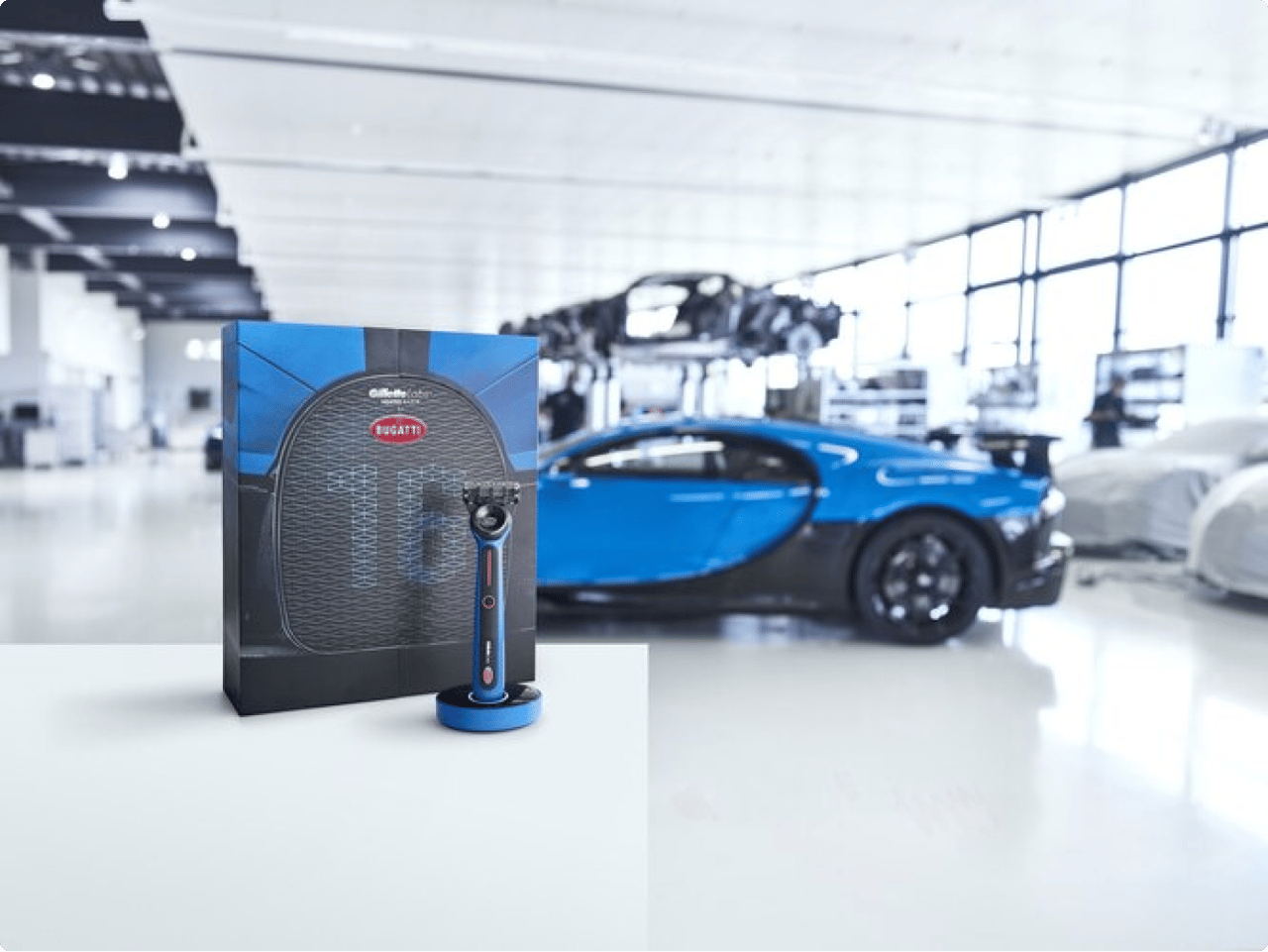 According to the campaign's creators, the new heated razor with five blades and an aluminum and zinc grip provides an incomparable shaving experience at home, similar to driving a Chiron car.
How did the online audience perceive this partnership? Let's see. 
The joint advertising campaign of Bugatti and Gillette was most frequently cited in the media - this source did the best. Auto-journalists were most active in spreading the news about this collab. 
In terms of social media, the communication campaign was most frequently mentioned on Facebook and Instagram, with the majority of posts being neutral.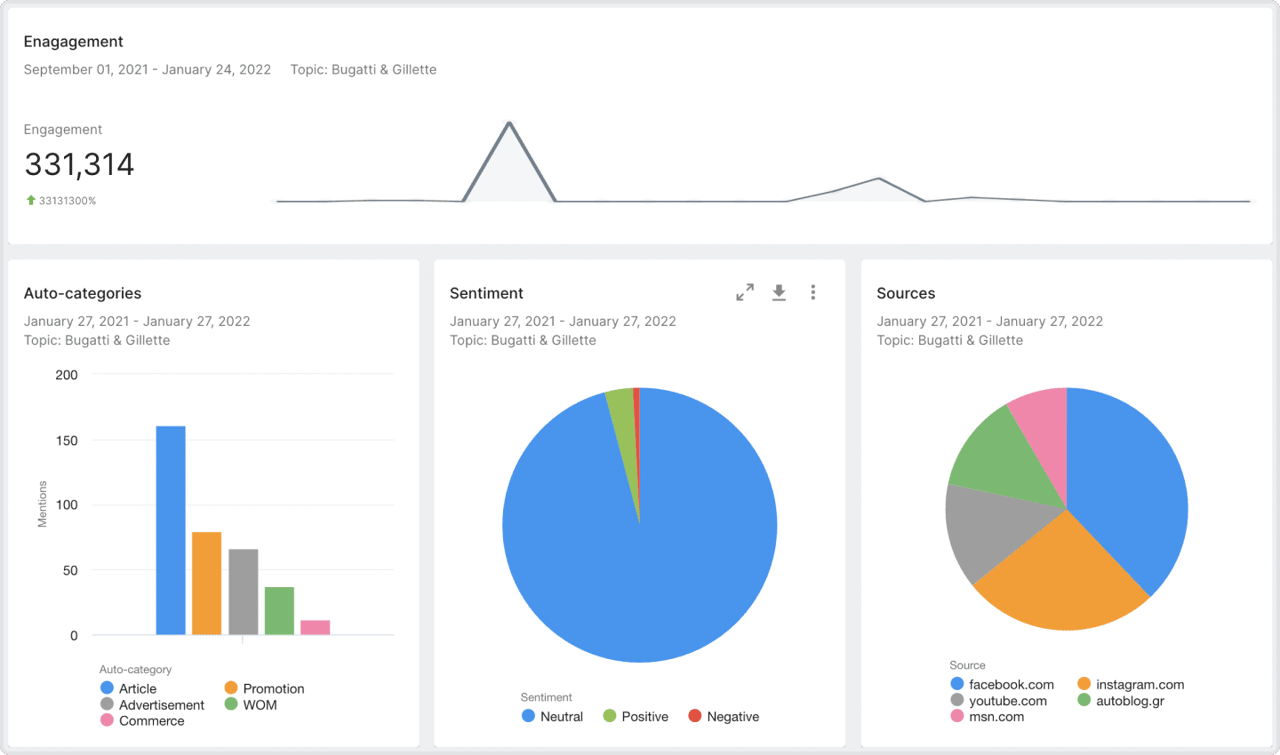 Although the cooperation did not receive a huge number of unique posts, users were actively participating in the discussions about the promo campaign in the comments.
As a result, companies received considerable engagement - more than 300,000 reactions.
This result was mostly due to collaboration with the Korean actor and influencer Namkoong Min, who has billions of social media followers, since he published several posts about Gillette on his Instagram page.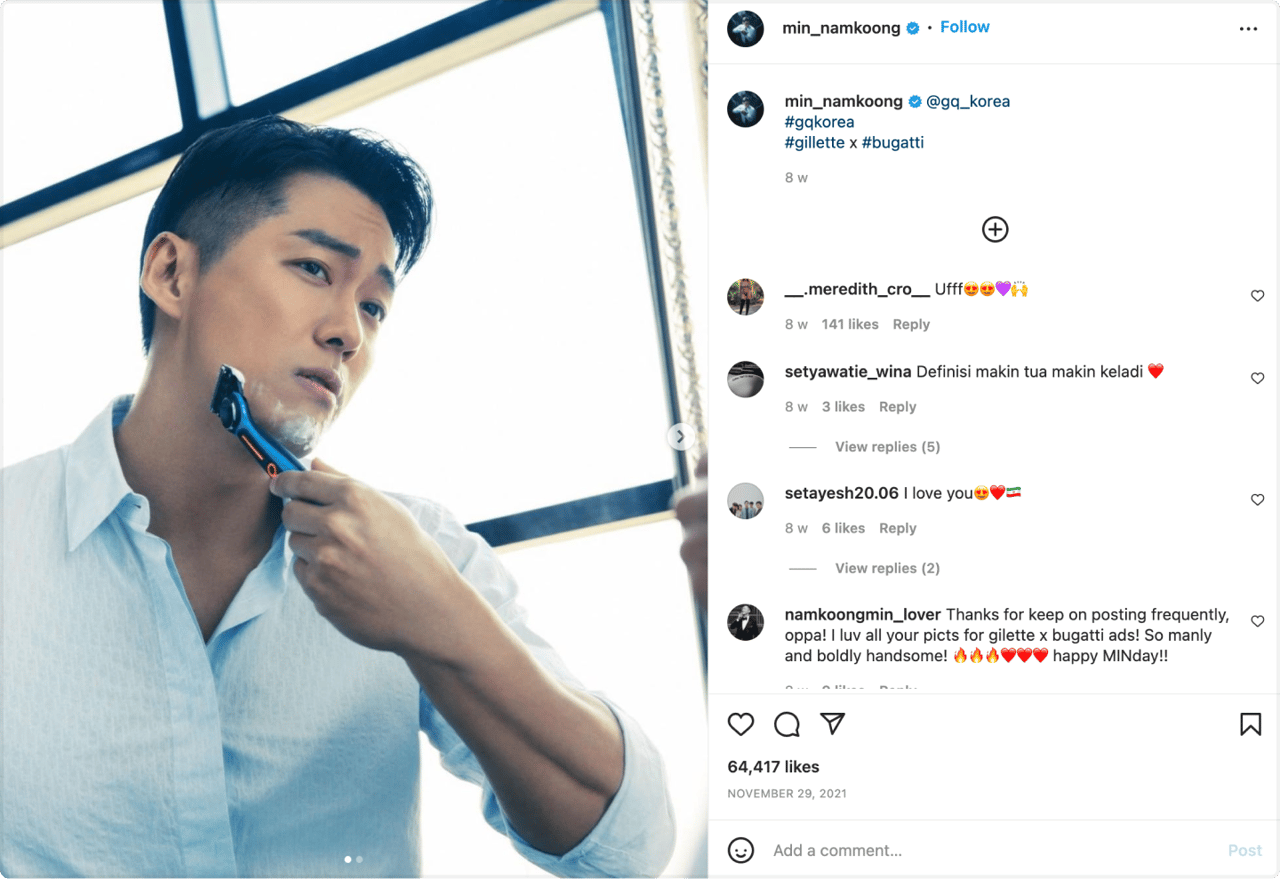 Burger King and its NFT collection
If you still don't know what NFT is, we have bad news for you: brands already launch advertising campaigns using this technology worldwide.
In a nutshell, an NFT (non-fungible token ) is a digital equivalent of a document certifying your ownership of an object. It maintains information about the owner as well as a variety of permissions that are assigned to the owner. NFT functions on the same principles as, for example, a concert or train ticket.
The Burger King project, created in partnership with the Sweet NFT platform, is an example of an NFT campaign's examples.
The project's concept is simple: QR codes are printed on six million boxes of the brand's meals. Customers can access collectible NFT materials by scanning them and clicking on the links.
Participation in the campaign allowed you to receive prizes such as a meeting with one of the celebrities engaged in the campaign, an annual subscription to Whopper sandwiches, and so on.
The NFT campaign is part of a larger global initiative in which the company decided to eliminate 120 artificial ingredients formerly used to prepare meal options.
So, was the NFT experiment successful?
Despite the trend, the campaign received little attention on social media. The number of negative and positive mentions was nearly equal, and the majority of mentions were commercials.

The majority of the posts come from the media and groups covering cryptocurrency.
The pr campaign did not gain traction: we could not find a single mention of prizes won by consumers on social media.
Brands can avoid such situations using social media listening. Such tools allow to analyze a brand's audience and find out its real interest. Apart from that, marketers can spot which brands or influencers are the perfect fit for collaborations.
For example, using social media, you can discover that the Burger King audience is not interested in technology. As a result, this brand's NFT campaign is unlikely to take off instantly. Suppose the company decides to repeat the campaign in the future. In that case, it will need to better educate users on what cryptocurrency is and explain in detail how to participate in such activities. Maybe, marketers choose the wrong time to launch such a campaign, but it would be more successful in the coming year or months.
Meanwhile, Spotify users really like the Wrapped campaign and actively participate in it year to year, so the company should continue this project in the future. 
Do you want to find consumer insights that will help promote your brand? Request YouScan's free demo to know your audience better.