Social Listening in Practice: How to Use Logo Identification in Marketing?
Who owns the information, owns the world… and leads the market. Are you sure your brand has enough data about its influence and online performance to run marketing even more efficiently? More comprehensive insights about a target audience, customer experience, and recently sparked discussions about your brand can help you make the right business decisions at the right time.
Social media listening opens new sources of invaluable information that serves business goals and empowers companies to optimize their business scaling and marketing initiatives. As a significant part of global social listening, logo identification contributes to the in-depth analysis of the brand-audience interactions in the digital space and helps brands investigate the efficiency of their campaigns.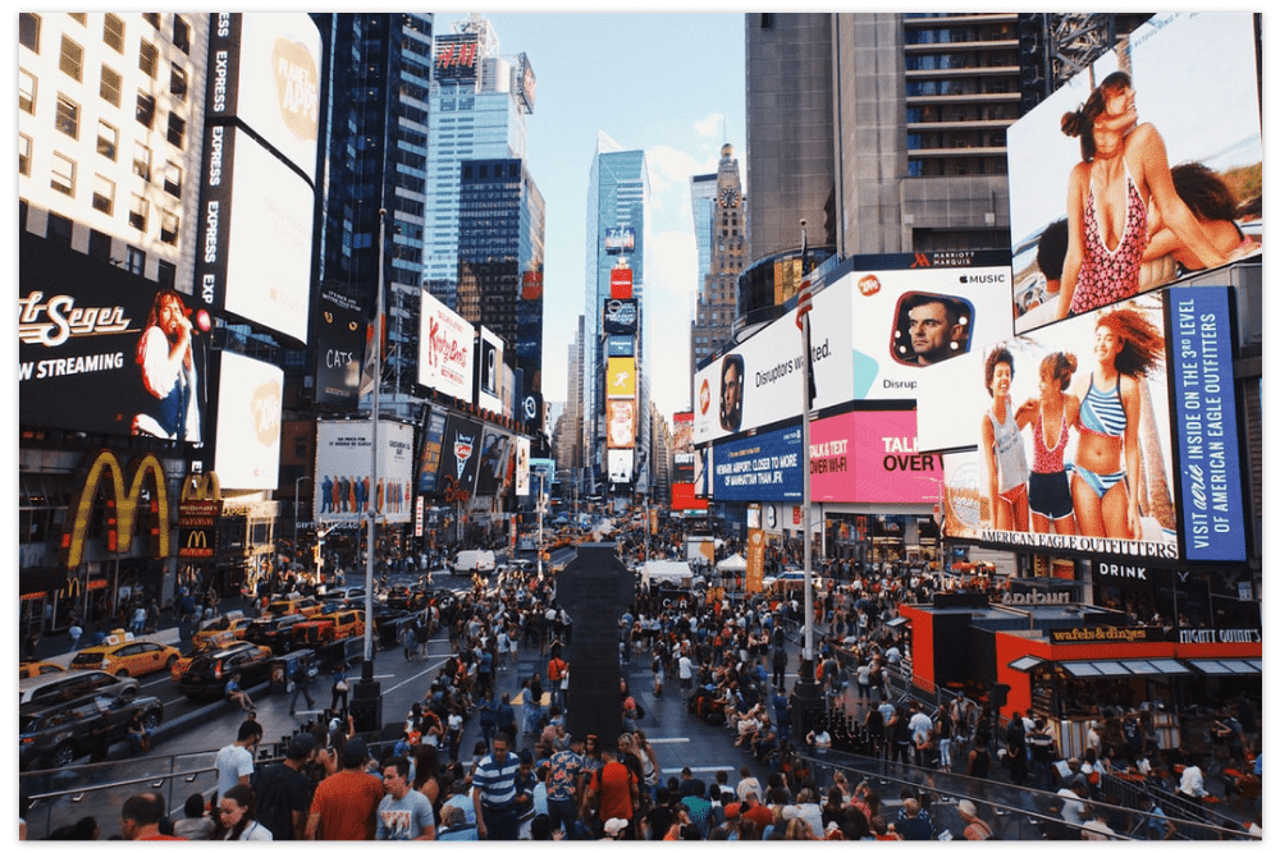 Let's immerse into the essence of logo recognition and how enterprises can use this cutting-edge technology for business intelligence. Find here only proven practices, insights, and examples provided by our research team.
Logo Recognition: The Whats, Hows, and Whys
What's in a concept?
As its heart, logo recognition is the AI-driven technology based on pattern detection. It analyzes visual materials frame by frame to define significant bits (in our case, brand logos) appearing on the web almost in real-time. This software takes up a challenge of identifying trademarks on a vast range of objects of different types, forms, and sizes, captured under various lighting conditions.
How it works
Based on machine learning (ML), logo identifier apps are continually evolving and training. It means the constantly self-improving process and more accurate results. After entering a particular trademark name in the search bar, you will receive a set of visuals with a logo surrounded by a border and a label attached to it.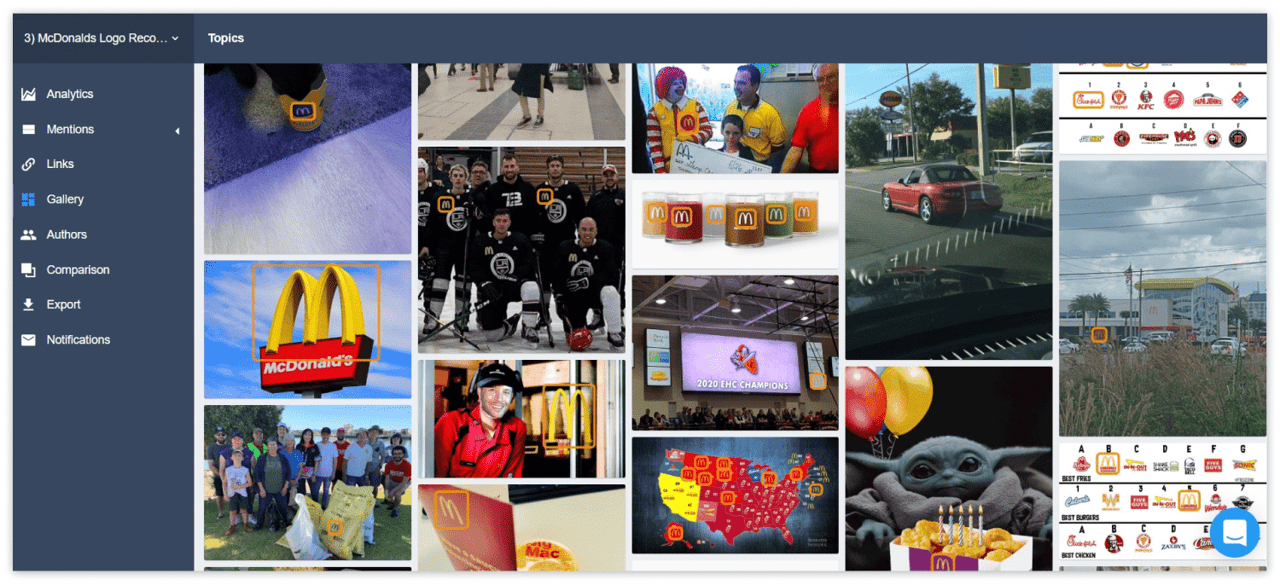 Most logo identification apps break down logotypes into categories by the appearance time and dimensions. As you can imagine, the scale of a logo carries information about the power of brand influence and the reasons why it has been used at a specific place. A tiny logo on a pen versus a huge one on a billboard: both of them have different objectives and functions.
Enhanced logo scanners can even generate heat maps of each trademark to analyze whether the appearances are evenly spread on the available screen and if bigger logos arise in the best places.
Why logo monitoring is crucial for forward-thinking brands
The logo is a symbol that encrypts the brand's core, values, experience, and big goals inside. It is a big part of the company's unique style and image. When we first see a product or a company name, we pay attention to its logotype. It is the most recognizable detail that describes a brand concept and sticks to our memory. The logo is a core brand association and part of its identity that sets a company apart from others.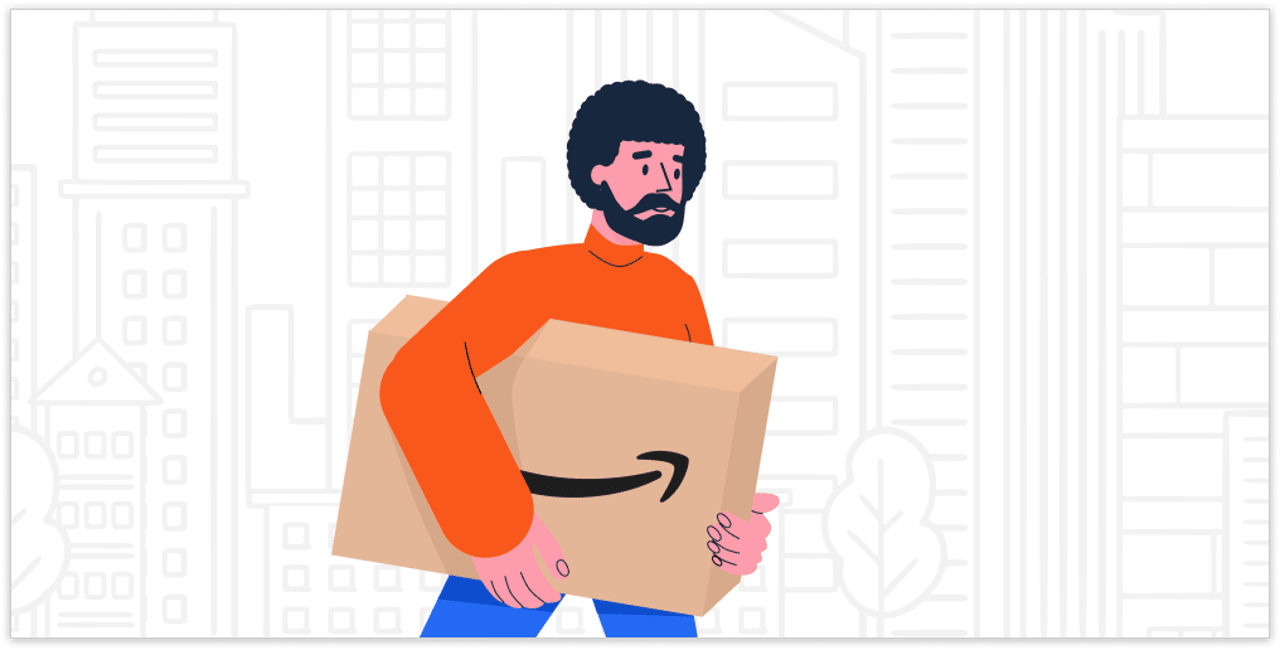 By tracking logos that appear in multi-million data online streams on media resources, companies can identify their exposure to the audience and the influence of a trademark. It is particularly useful after organizing big sponsored events, running bold marketing campaigns, and implementing other massive business initiatives. Logo recognition is an intelligent solution for measuring brand awareness.
Why AI-powered logo recognition is the next marketing must-have
Logo recognition is not a whim or fad but an urgent need of the leading companies. In fact, 80% of images are uploaded to the web without adding the text and mentioning a brand displayed on them.
That is why the textual brand monitoring is not enough for precise calculating the ROI and displaying a realistic picture of brand impact and awareness. Without AI-powered logo identification, brands are missing out on copious amounts of marketing insights.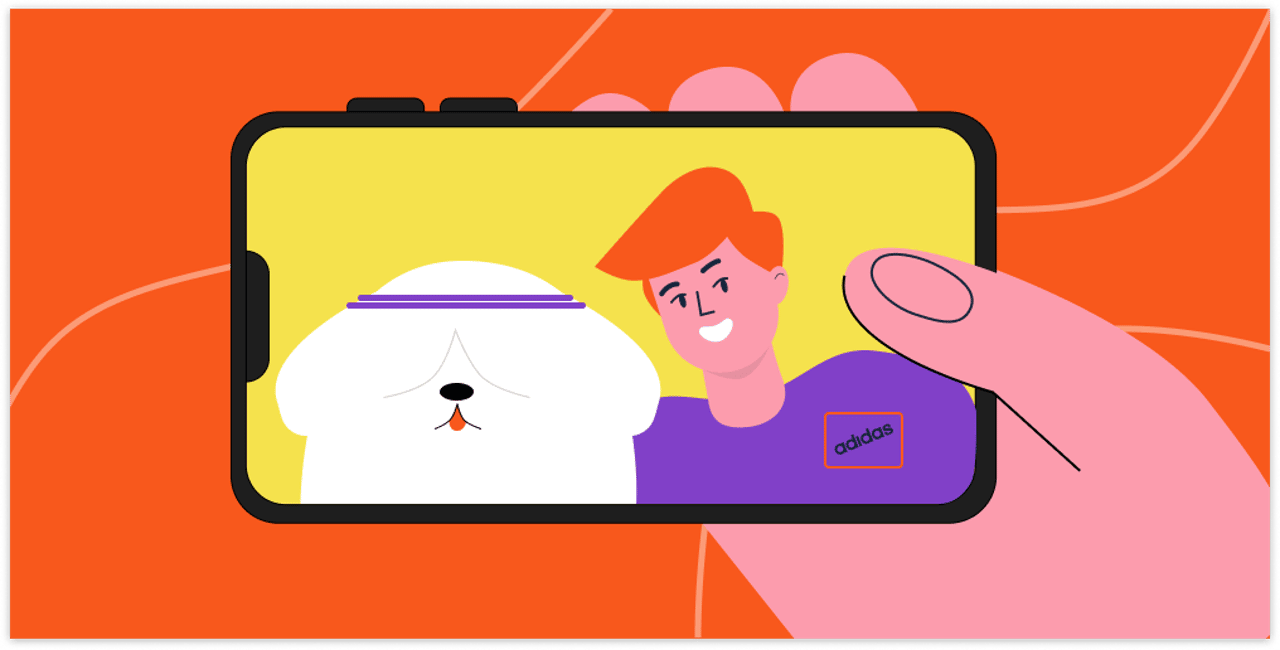 Logo recognition is the latest breakthrough in artificial intelligence for digital marketing. It empowers media and marketing agencies, TV stations, and business intelligence providers to generate reports about the performance of each marketing campaign for their clients. Brand logo finders allow companies to see all interactions between a brand and consumers on different media channels.
Actually, every business interested in measuring its logo coverage and getting trustful insights about brand awareness, clear ROI, and post-event performance metrics, can benefit much from logo detection software.
7 Ways to Use a Logo Identification App in Marketing
Probably, you will be surprised by this extensive list of opportunities that a company can access, incorporating logo recognition in its digital marketing strategy. Here we provide a brief overview of the seven most popular logo detection uses.
Counterfeit detection and brand reputation
There is no company completely protected from this threat to a brand reputation. Both giant enterprises and up-and-coming businesses can face an unpleasant situation when other people use their logos in an illegitimate way. For example, somebody can promote a business or sell products under your logotype. Anyway, it feels like stealing. Moreover, it can spark false rumors and discussions about the quality of your products or services and damage the company's reputation.
On the other hand, brand success is often accompanied by haters who throw out their efforts to surround your business with untrustful content and negative comments. The word spreads fast in the modern digital world. To keep a brand image strong and positive, your company must not only eliminate the consequences of such situations but also predict and prevent them.
But… How to do it if you have not yet developed some extrasensory abilities so far? Logo recognition is the answer. It allows you to monitor, detect, and immediately react to the malware content that threatens a brand's reputation.
Advanced brand monitoring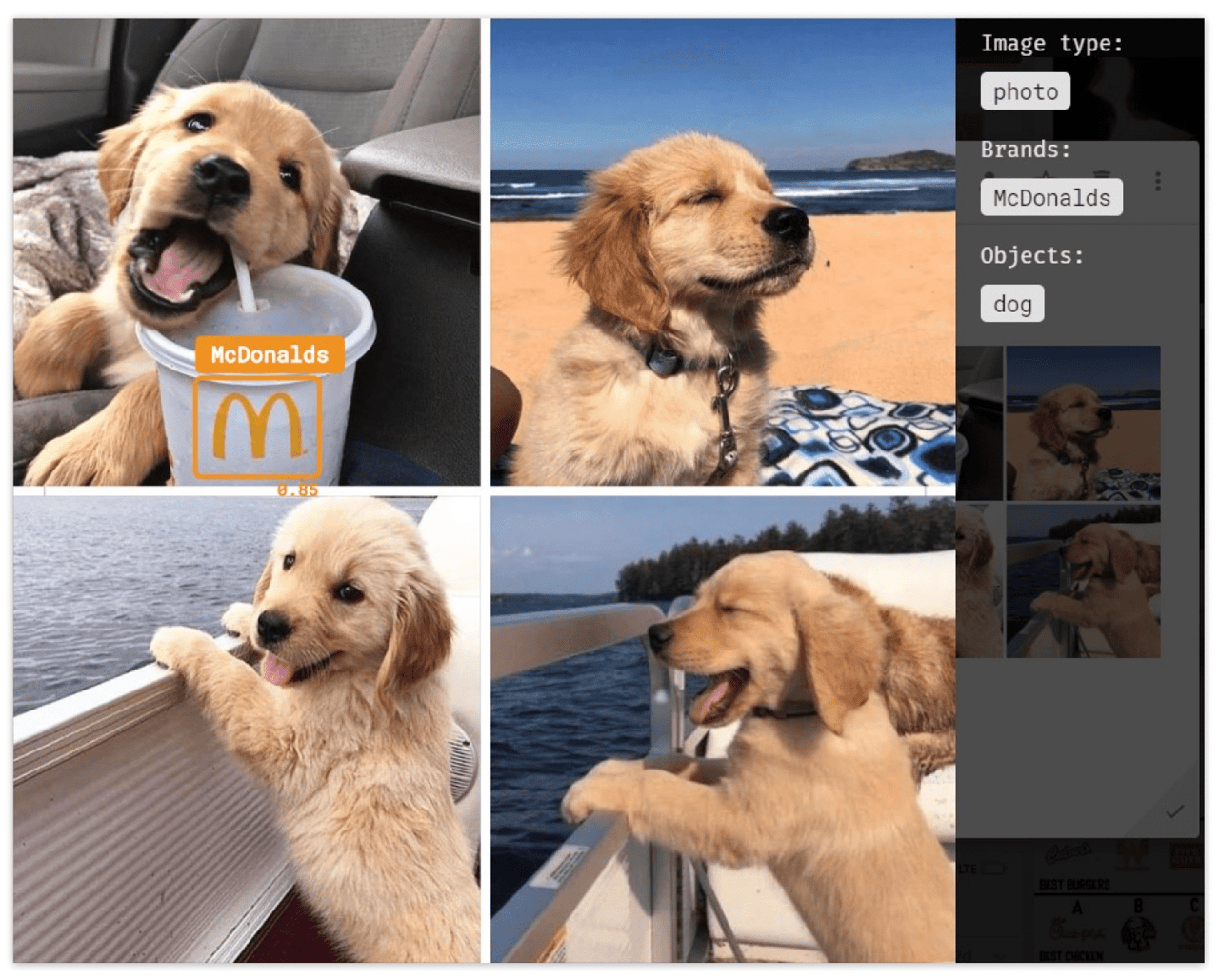 Logo recognizers enable you to stay updated about how many times your brand appears online indeed. Traditional brand monitoring tools do not provide enough data because they can track the company mentions only in the case if they have been reflected in the text. However, users very often post photos with products of their favorite brands without adding textual references.
Without applying logo recognition software for advanced monitoring, a company can lose many excellent pieces of user-generated content and miss brand mentions. In addition, businesses can investigate the real consumer's attitude toward a brand and its products or services by discovering user reviews via implicit mentions.
Identify thought leaders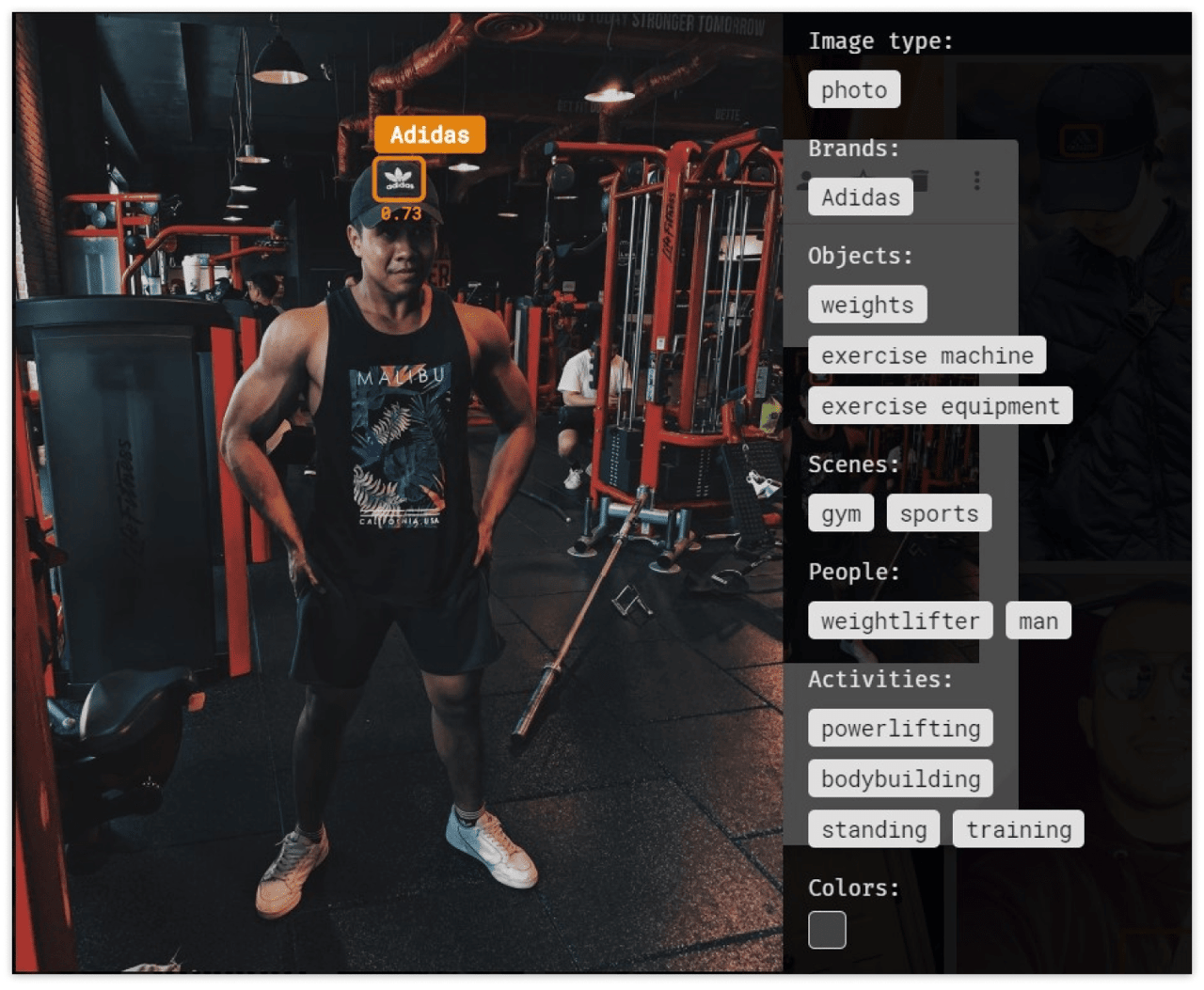 It is difficult to find a better way to search for thought leaders in the niche than by employing logo recognition tools. They help to identify a logo from a picture, collect all visuals into one gallery, and find users who are the most passionate about sharing similar photos with millions of their followers on social media.
Intelligent monitoring software allows you to see the user's profiles, shared content, the number of subscribers, and likes. It helps you shape a clear understanding of the person's influence on your target audience.
If the social media user's profile is saturated with content that looks relevant to your brand, resonates with your potential customers, and gathers a large community of followers around - it is worth thinking of the future collaboration with this thought leader. Likely, he or she can significantly contribute to your increasing brand popularity.
Analyze large-scale events
Running a TV advertising campaign, sponsoring a big industry-related event, or conducting any other kind of a large-scale promotion, you likely strive to hold the most accurate tracking of your brand logo performance.
Imagine that your logotype is featured on large event banners and on the uniforms of volunteers and workers. You can also see it in the adverts running on the large LED screens at the shopping malls and in plenty of other places. You are aiming at raising brand awareness through promoting your logo in large-scale events watched by millions of online and offline viewers.
To see a real picture of your brand's impact and measure the effectiveness of your sponsorship activity the most objectively, you should analyze information about the audience that is seeing your logo. Particularly, you should investigate demographics, the context in which people see your logo, a kind of posts with your logo that drives the largest engagement, and online publications that publish content with it.
Understand user experience to a higher degree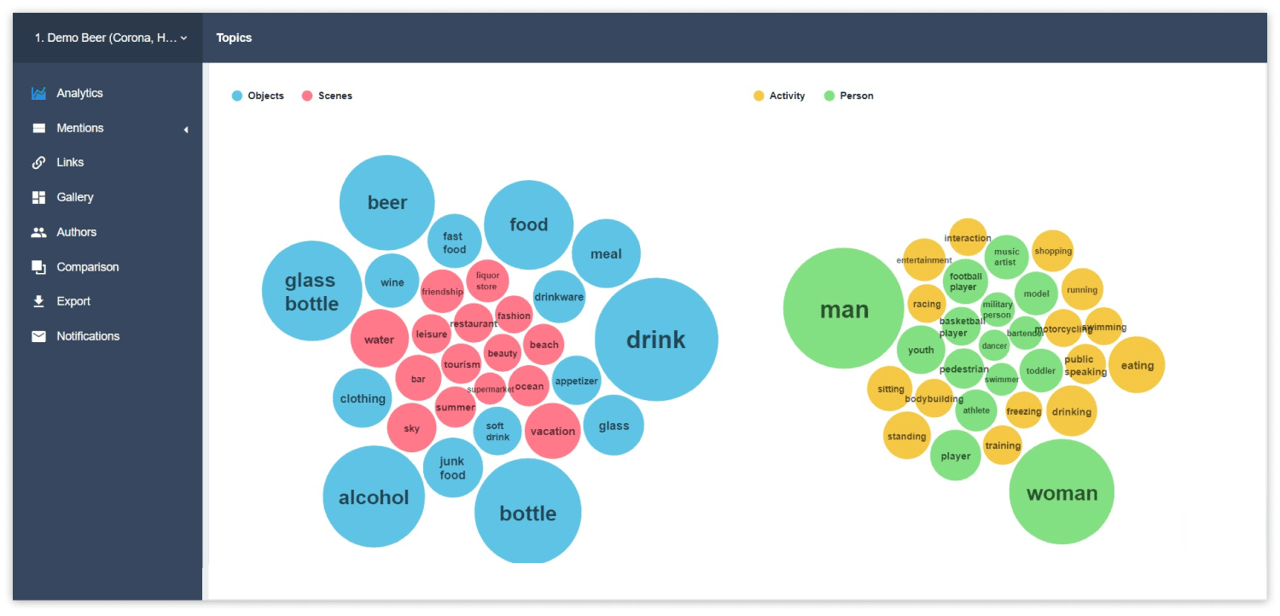 The main objective of social media listening is to keep you informed about what customers say about your products or services. Although, as mentioned above, a company can miss up to 80% of mentions posted without textual reference. Logo detection software can be a perfect solution in this case. It recognizes a logo from the customers' photos, gathers them into one collection, and shows the context in which your brand appears on the photo.
Visual insights complement your presumptions and conclusions about customer experience and help you improve it.
Track negative sentiment towards your brand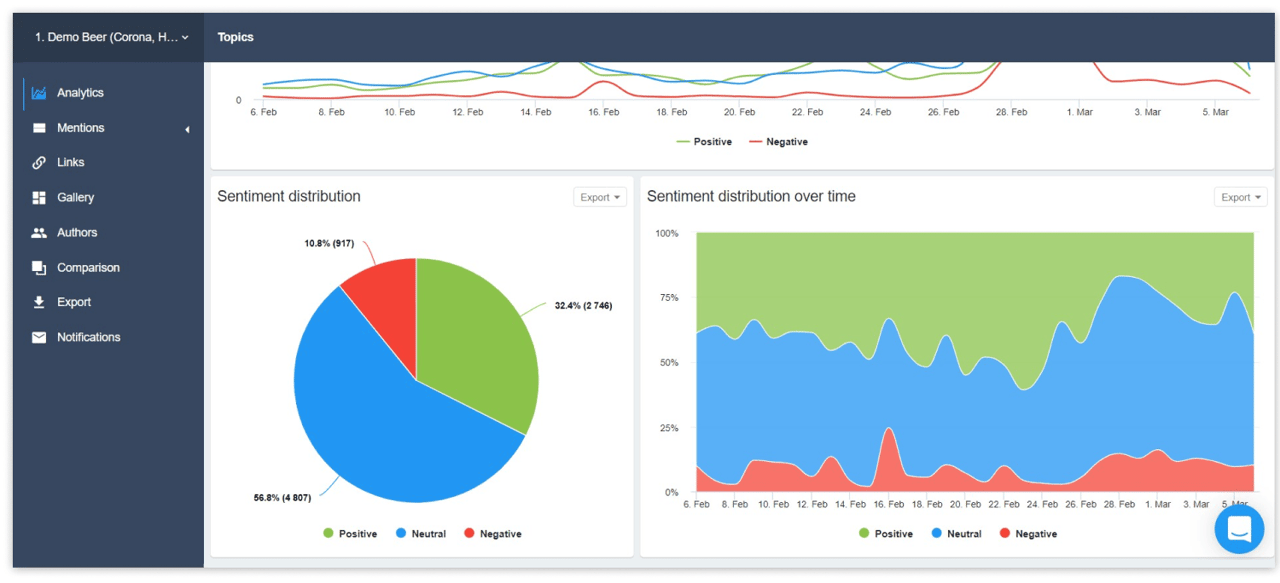 Earlier, you might hear a saying that a picture is worth a thousand words. The user-generated visual content can provide even more comprehensive insights about user experience than textual reviews. However, sometimes, social media users can also post offensive photos that show your brand in a negative context, alter branded pictures, or share images of counterfeit or pseudo-counterfeit products.
Sentiment analysis can help companies track such moments and take timely actions to mitigate negative consequences and save a company image. It is a crucial part of brand protection and reputation management.
Research your audience and create a customer persona
Logo recognition tools allow collecting not only cold data about your customers (such as demographics, job positions, a family status, and purchasing behavior) but also invaluable insights about their interests, hobbies, types of character, beliefs, and so on.
Armed with a logo identification tool, you can thoroughly research your target audience, make conclusions based not only on texts but also on visuals, and build customer personas according to target groups. AI-driven algorithms automate the logo detecting, the image recognizing, and analyzing processes and help marketing executives build all customer personas for a brand in the shortest time.
How We Used the YouScan's Logo Recognition Feature to Create Customer Personas for Major Beer Brands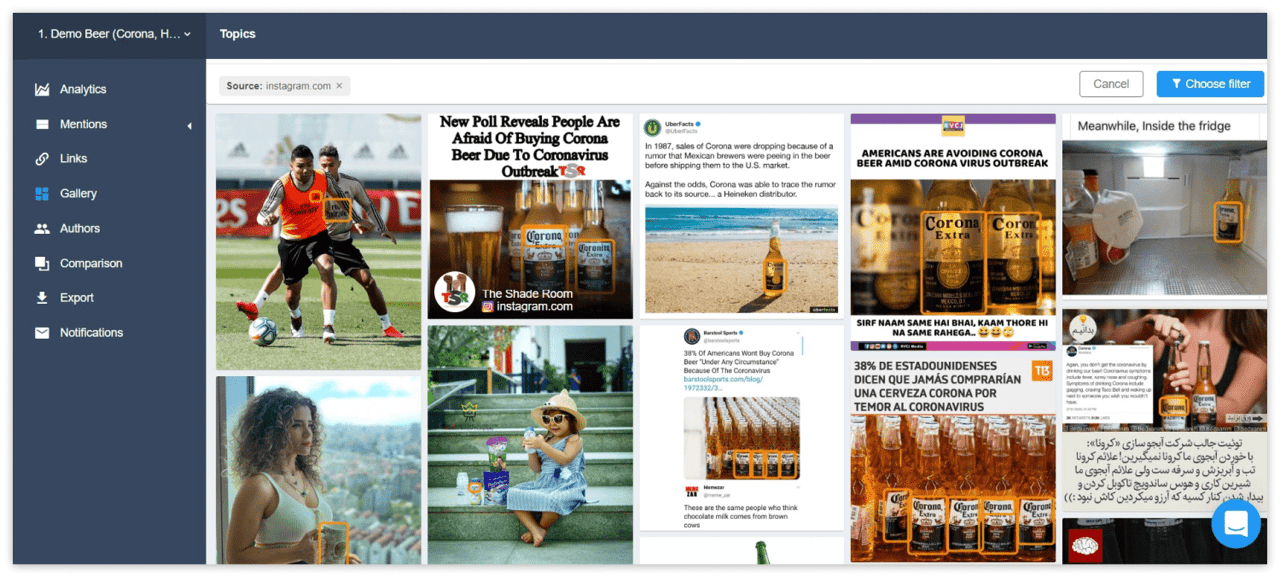 A logo recognition app, like YouScan, can open a whole new world of brand-audience interactions and give you access to information that is useful for creating a precise portrait of your ideal customer.
Recently, our team has conducted in-depth customer persona research of major beer brands: Bud Light, Miller Lite, Budweiser, Corona, Guinness, Coors Light, Heineken, and Stella Artois. With the help of YouScan's logo recognition feature powered by artificial intelligence, we have investigated a target audience to find out peculiarities of the average "digital" consumer for each brand.
What information about consumers a logo identifier can provide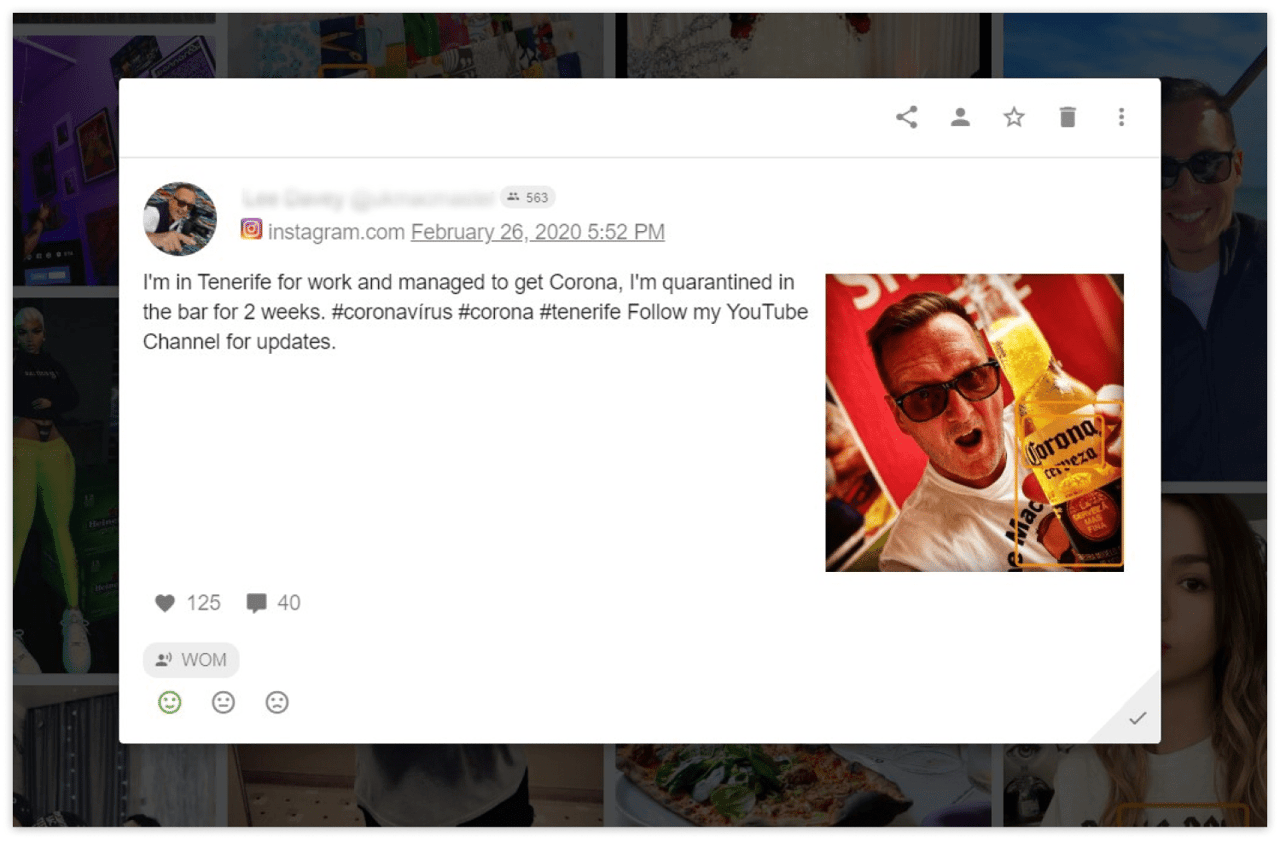 Targeting different countries, we have gathered English-language data, such as brand mentions on social media, forums, blogs, review sites, and other online media resources. Our team has gained incredible information that can be extremely beneficial for the marketing and advertising of these brands. For instance, we have learned interesting facts about consumers, such as which beer brand's fans like hiking in the mountains, which ones prefer the draft over a bottle, which brand is the all-American darling, and much more.
The results of customer persona research
As a result, we have created 8 customer personas and would like to introduce one of them in this article - The Hipster Party Guy (a fan of Heineken). A brief description of this customer persona will help you understand which types of information you can get using an AI-powered logo recognition software.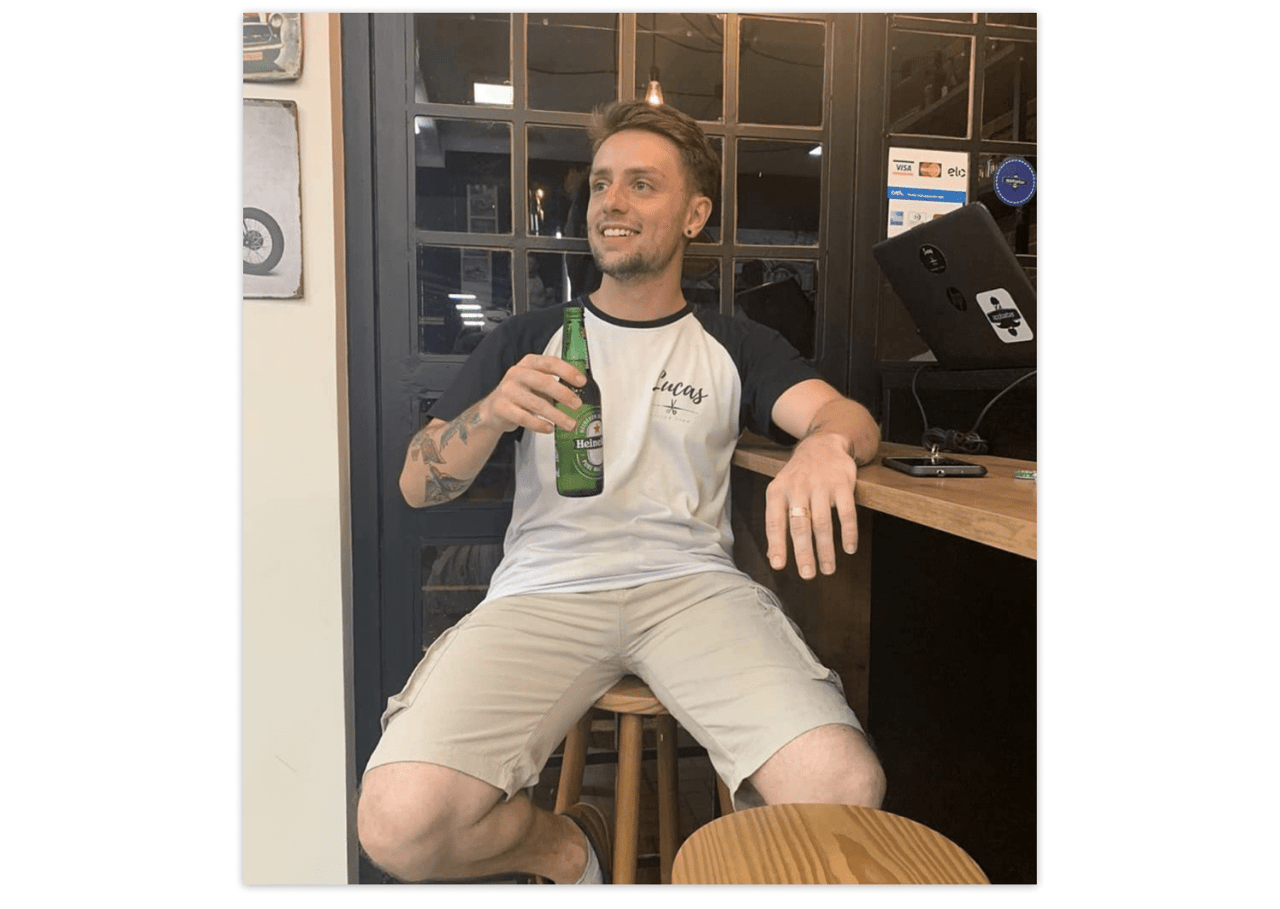 In their most part, Heineken fans are very passionate about sports, news, music, and all kinds of entertainment. This brand also has "star" consumers, including famous figures such as a soccer player Cristiano Ronaldo and singer John Legend.
We have found out that many Heineken consumers love discussing music and sports events organized by this brand on social networks. Most of the fans are members of large online and offline sports communities, such as The Chicago Fire Soccer Club and the European Rugby Champions Club.
The research has shown that content with the Heineken brand has been the most actively shared in social media posts about entertainment, sports, and football, in particular. It has also demonstrated that many consumers like nonalcoholic beer, Heineken 0.0, have left a lot of positive reviews about it, and recommended this drink to other people. We have learned that many business people prefer to drink nonalcoholic Heineken at lunch.
How this research can help brands boost their marketing
It is just a small part of useful information we have gained during customer persona research conducted with the help of YouScan, a social media listening and image recognition tool. Similar insights allow brands to understand target audiences better, provide solutions that meet their expectations, and implement creative marketing ideas that conquer the hearts of customers.
This information can help companies communicate with customers in the same language and create a powerful brand voice.
If you want to learn incredible data about customer personas of other brands, you can download a full report about Beer Lovers Social Media Portrait.
Enhance Brand Marketing with Logo Recognition
Have you ever thought about how to provide effective brand monitoring and keep an eye on the slightest movements and recently sparked discussions related to your company online? Look no further - a logo recognition tool is an answer. In this article, we have uncovered a concept of logo recognition and why it is becoming a marketing must-have for leading enterprises and forward-thinking startups.
Artificial intelligence has brilliantly evolved into handy logo detection software and social media listening tools that open amazing opportunities for more precise tracking of your brand performance.
With the help of logo scanners, marketing specialists and business intelligence providers can access much more information about customers, their needs, passions, interests, and product consumption moments. Furthermore, companies utilize logo recognition software to define brand awareness and measure the effectiveness of marketing efforts.
We're pleased to introduce YouScan's customer persona research created for popular beer brands that demonstrates how you can apply a logo recognition tool in practice. Hopefully, these practices and insights will help you enhance marketing and enjoy the brand success that is awaiting ahead.