Top 5 approaches to brand health tracking
In today's fast-paced world, with so many options, many consumers prefer to buy from well-known and consistent brands. But how can you become one and make sure you're appealing to your target audience? Brand health tracking comes in handy in this case.
Understanding brand health and its value
Let's start from the basics and clarify the brand health definition. Brand health is a set of attributes such as brand image, perception, and promise. Overall, a healthy brand delivers a positive experience to customers that resonate with the brand's communication. 
Why is it important? According to multiple brand tracking studies, including the one conducted by Edelman, more than 80% of consumers identified trust as the primary reason to buy from a business. But how can you rely on a brand which is not considered a "healthy" one?
While people have high expectations from brands, it's essential to know what particular aspects matter to the target audience that generate the reliability and connection with the brand. The stronger the bond, the higher the purchase intention and willingness to recommend a brand's products to friends, relatives, and so on.
Why brand health tracking is a must
Knowing how your brand "is doing,", or in other words, brand tracking, is essential to marketers so that they can adjust their strategies accordingly. Since brand health is a complex concept, measuring all the possible components that affect the overall image is crucial. The ideal case is when you can answer such questions as:
How well do people recall the brand and its promise?

How do consumers perceive a brand?

Do they suggest it to others?

What effect does it have on sales?

How does it differ from competitors?
How to measure brand health in 5 ways
There are multiple methods to find the answers to all of the above-listed questions. Typically, companies use several tools at a time to measure all the possible components of brand health. Let's look at some of the most popular and effective approaches: 
Conduct a brand health survey 
In a pre-digital age, this was the only way to learn what people thought about a brand. Even though surveys are still efficient since they allow you to ask numerous questions, they have several drawbacks. Launching a poll is typically time-consuming and costly due to the extensive effort required to collect and analyze the data. Aside from that, people frequently provide biased feedback because they are shy when answering questions or revealing their genuine opinions.
Track growing discussions 
The second alternative is to monitor the online landscape for relevant discussions and to stay abreast of what's going on around your brand. In this scenario, a social media intelligence platform can serve as a brand health tracker. YouScan is one of the solutions that allow tracking brand mentions across social media, Q&A sites, review websites, and other sources. Marketers can instantly check how frequently a brand is mentioned online and notice spikes in discussions that might harm or promote a brand.
McDonald's, for example, is associated with kindness, charity, and positive social impact, and it must act accordingly to maintain such an image. As a result, when Russia invaded Ukraine in February 2022, the brand promptly ceased operations in the region. After three months of ongoing military operations, the company decided to exit the Russian market and sell all of its restaurants. 
Here is a chart depicting the dynamics of mentions and highlights trends. As you can see, the pullout from the Russian market sparked a significant increase in conversation.

Measure share of voice 
Evaluating your brand's health is more effective when compared to other market players. Since your audience can switch to competitors at any time, it's critical to know which brands are more well-known and discussed online, so you can keep a closer eye on them.
YouScan allows you to compare the amount of social media conversations featuring your brand and the competition and instantly assess the share of voice.
Below is an example of the most popular fast-food chains in the US.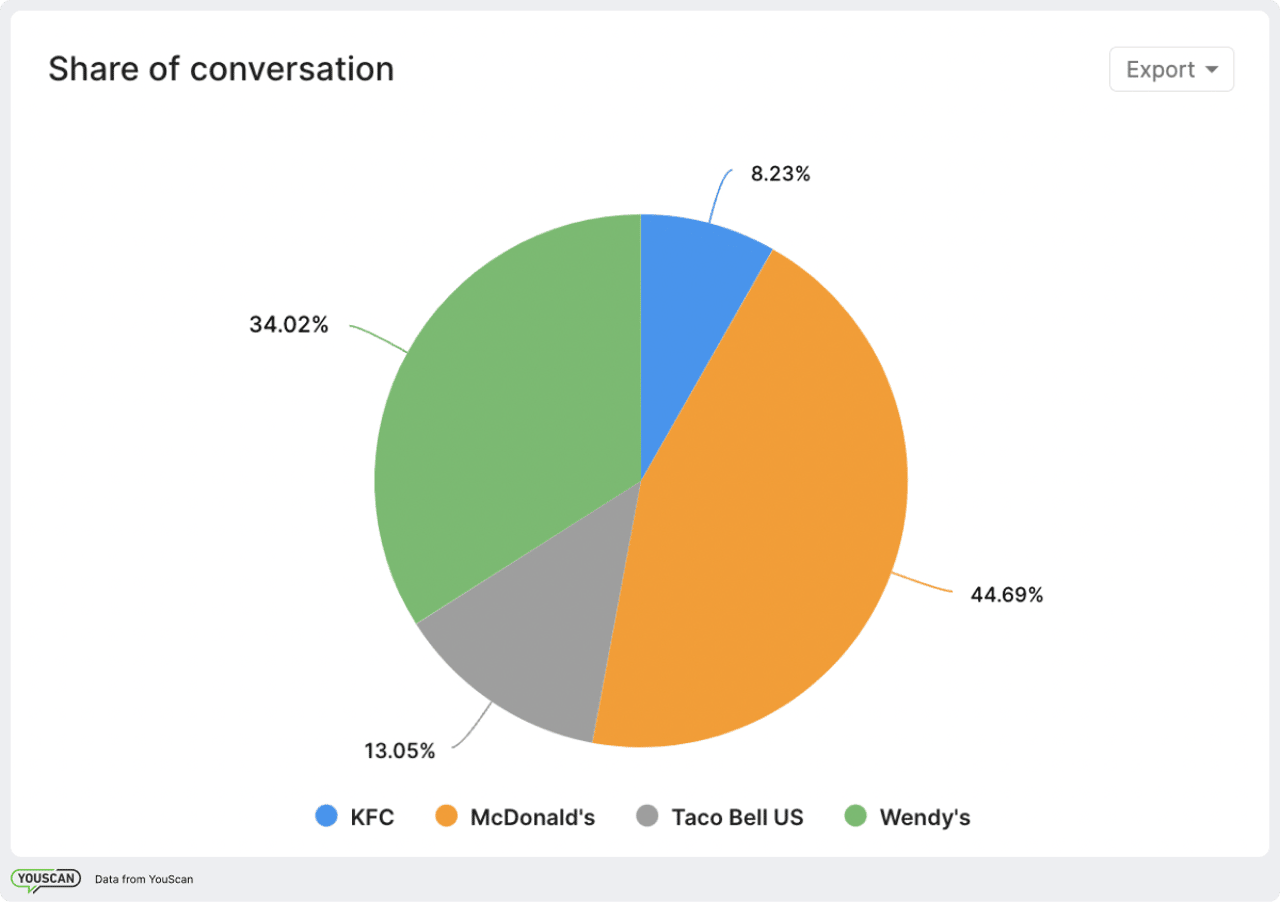 Find what your consumers dislike about your brand
As previously said, brand health has several components. Typically, some product attributes establish direct associations with a brand and can be the source of both advocacy and dislike. Mercedes-Benz vehicles, for example, are often linked with excellence, KFC with the flavor of its wings, and Balenciaga with a distinctive style. Marketers should keep track of whatever features became a part of brand identity and develop strategies to maintain these associations or create new ones.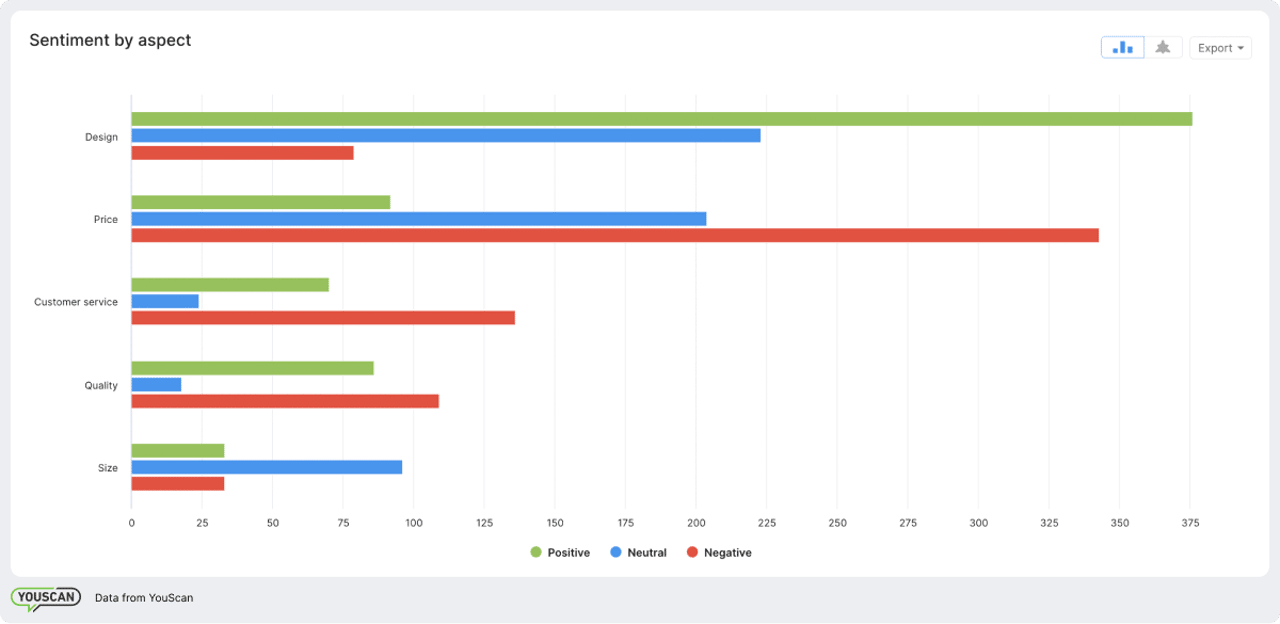 Balenciaga, for instance, is loved for its design, but customers complain about poor service. In that case, the brand should probably focus more on training the personnel, launching customer service training, and possibly even terminating those who don't improve their performance. Even if it appears to be a significant time (and money) investment, such an approach will enhance the brand's health in the long run and increase revenues.
Track your website health with SEO tools
Conducting SEO audits is another approach to assessing brand health. Such platforms as Serpstat enable businesses to identify and incorporate the most frequently used keywords by their target audience on their website. Using the proper keywords boosts the page's ranking in Google or other search engines and helps to add valuable and relevant content for users. Overall, it generates consistency, which is critical for keeping a brand healthy.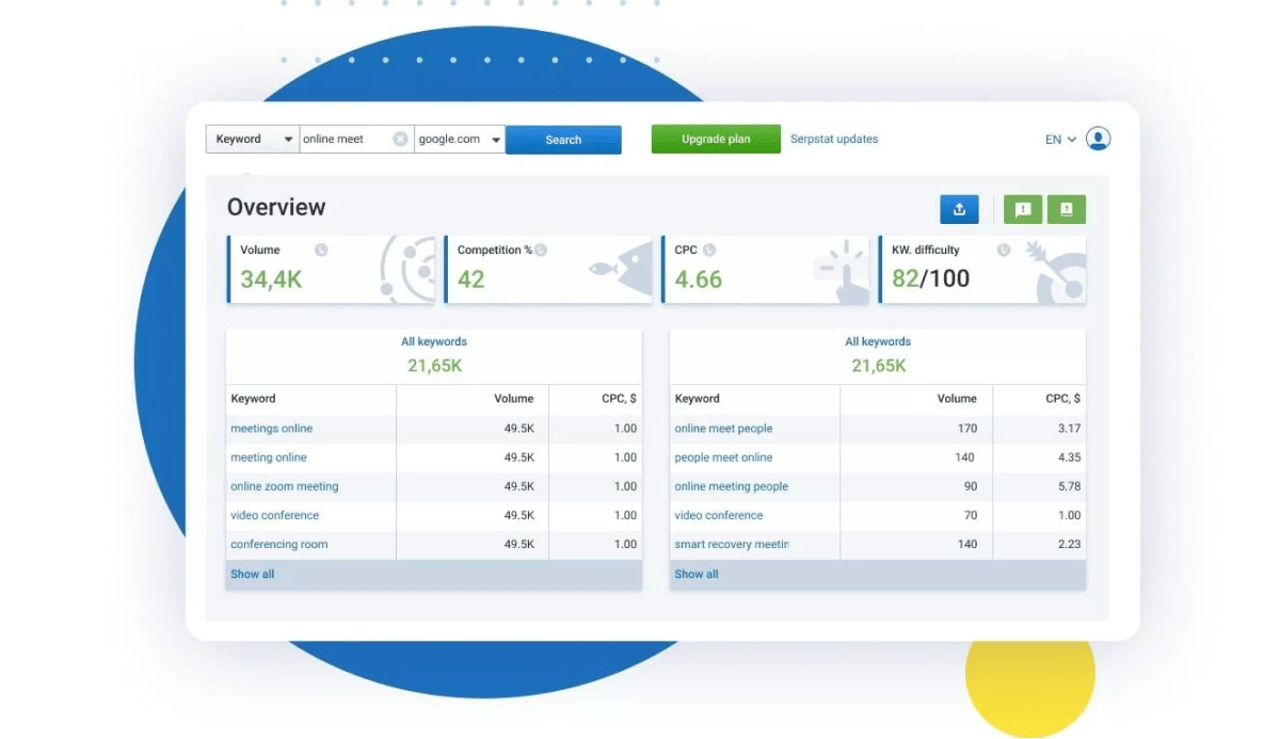 Marketers can use Serpstat to acquire a list of the most popular searches for the selected region to discover what is relevant for local audiences and whether it aligns with the brand's promise. They can also collect top search questions about the brand or industry and produce relevant content to reinforce the desired brand perception.
Bottom line
As you can see, brand health tracking is a difficult task that may be accomplished through a range of approaches. Social media intelligence platforms, though, provide a variety of data to track and measure your brand's performance.
Do you want to know how healthy your brand is? Request YouScan's free demo to get all the required data at your fingertips.