Marketing & PR
Visual Insights
Define What You Need: Best Social Media Analytics Tools and 10 Ways to Use Them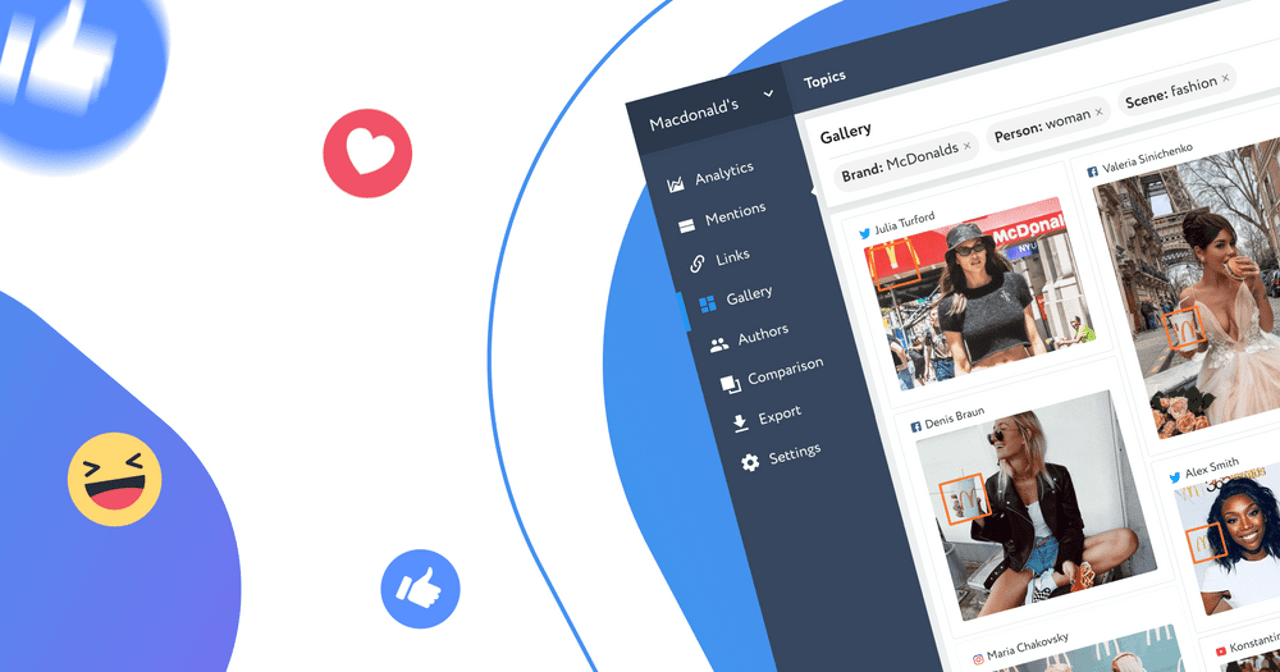 Social Media Marketing (SMM) is already a popular tool for online promotion for the majority of businesses worldwide. Unfortunately, there is still confusion regarding the list of crucial SMM tasks. The main goal of SMM is not limited to remaining visible to the current audience and leading subscribers to landing pages of the site. The possibilities of social networks go far beyond being the channel of cheap traffic.
Social Media Marketing (SMM) is already a popular tool for online promotion for the majority of businesses worldwide. Unfortunately, there is still confusion regarding the list of crucial SMM tasks. The main goal of SMM is not limited to remaining visible to the current audience and leading subscribers to landing pages of the site. The possibilities of social networks go far beyond being the channel of cheap traffic.
Modern social media marketing is, first of all, engagement and interaction. What is the problem of television and outdoor advertising? No personal touch. TV commercials last 20 seconds, people are busy with their home duties at this time and pay no attention to the ad you have prepared so thoroughly. As for outdoor advertising, 2 words can explain the main issue: banner blindness. People are so fed up with banners on every street corner that they simply do not notice them anymore.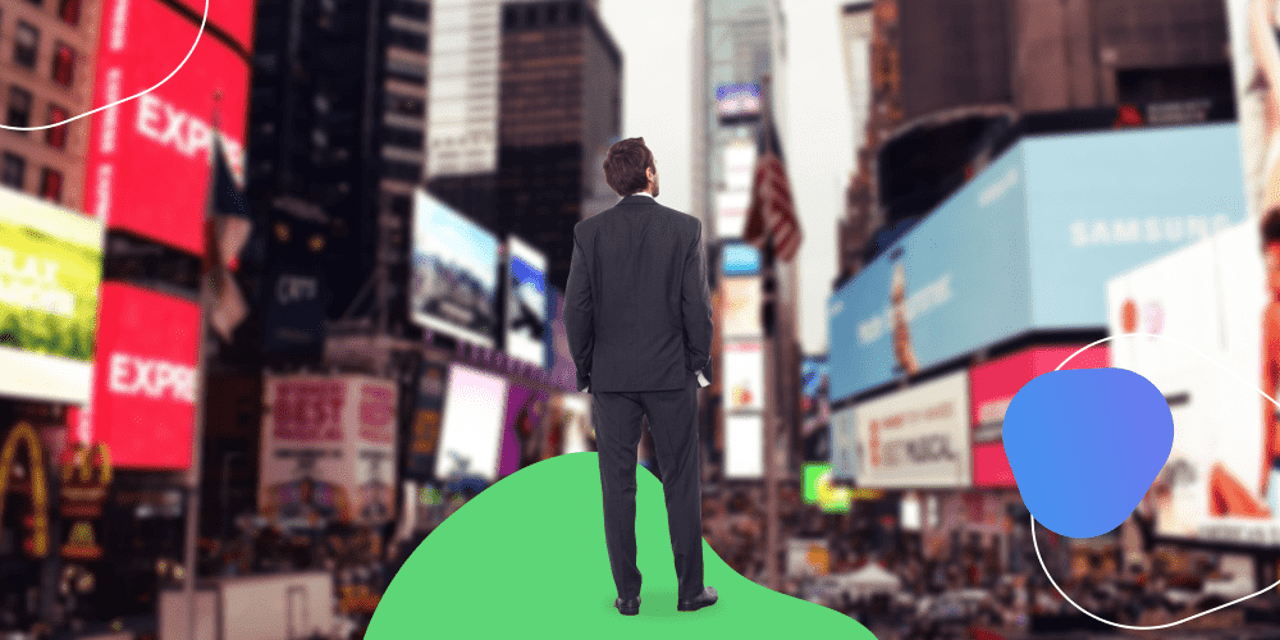 With social networks, everything is different. The frequency and quality of the contact with your audience are much higher because you may configure your ad to target the people of specific age, gender, preferences, interests — put simply, the right people, who may become your potential customers.
Listen to What They Tell You
Social media always shows an action that implies customer opinion towards your brand. Something can be seen even without the tools for measuring social media engagement. For instance, if users "liked" some posts — it means they liked the information or the picture you've posted, and this is their opinion. If users are ready to communicate with the brand — for example, comment on content, share the company's posts — this shows their loyalty. And if a brand went further and showed attention to its subscribers — published a user's comment, helped solve the problem, offered to become a product expert or something like that — then the brand creates ambassadors, who are ready to defend its interests.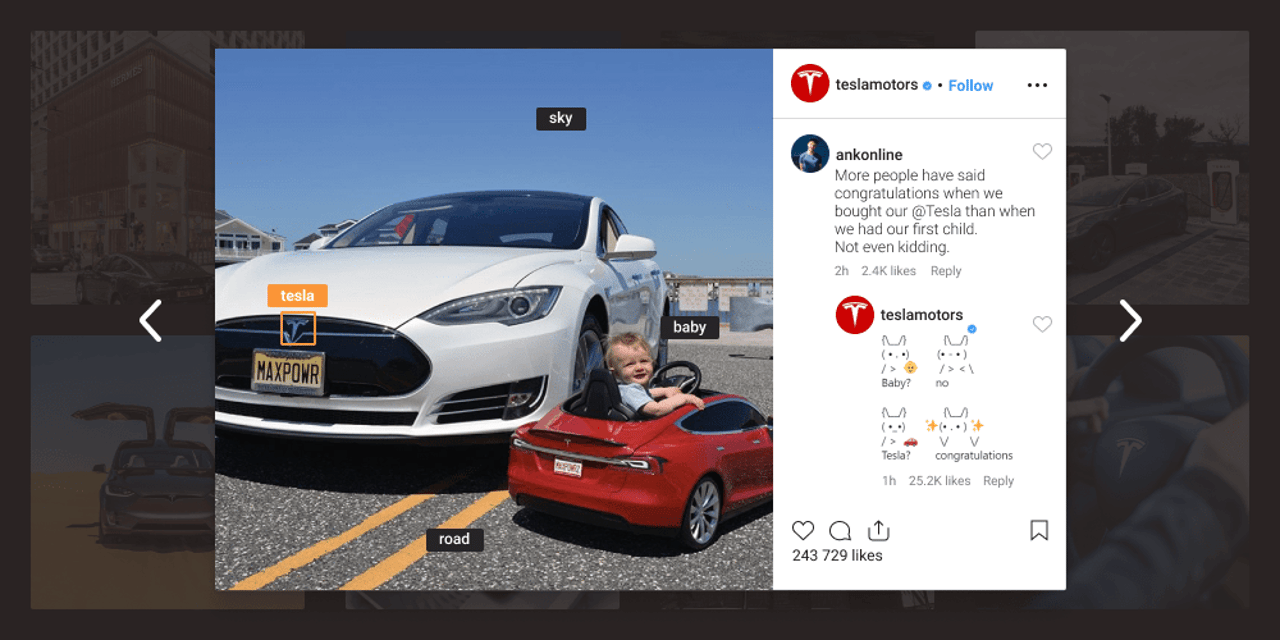 Brands that aimlessly post content for the sake of content end up with the same engagement rate as TV advertisements, even if they use the most modern content analysis tools. Social media is an environment that provides focus groups who are constantly working and who are not shy about sharing their opinions, arguing, proving their rightness, expressing their needs and wishes. Moreover, it happens in real-time, non-stop.
Be Sure Not to Miss a Thing
Brands are in a constant search for meaningful customer insights, which people so sincerely share on social media. That is why organizations resort to various digital marketing analytics tools, with a strong desire not to miss a thing.

Over the past years, social media listening has grown and evolved significantly. New solutions have appeared to track user reactions, get feedback, and discover insights. Brands have already admitted the importance of collecting and analyzing information on social media as one of the critical elements in developing and executing marketing strategies. Therefore, social media intelligence software is now considered among the top digital marketing analytics tools.
To avoid wasting your money, you should clearly understand which tasks you want to solve with social media tracking tools, and what your ultimate goal is. Afterward, the goal and objectives will determine the toolkit and technical specifications (for example, if you want the software to be deployed on cloud or you need an open-source social media analytics tool), as well as subsequent actions. But you may not even be aware of all the capabilities social media listening may provide you with.
Take Advantage of Social Media Monitoring and Analysis
Learn how customers perceive your product

By collecting and analyzing a pool of mentions about a company, you can determine, for example, your strengths, those that users indicate most often. This information will also show how these strengths correspond to your unique selling proposition. If you focus on a particular property of a product or service, then in the best scenario, it should be mentioned in the reviews more often than any other, and in a positive way. If you have not yet decided on your product core advantages, then user feedback will help you to identify it.
Find out what you are missing
On social media, many consumers do not just say what they liked or didn't like in your product, but also express their ideas and expectations on the ways how your brand can improve its offering. This may bring you to thinking about beneficial cross-marketing initiatives or even a new service, and customers will be able to notice your reaction to their comments and your concern about their convenience.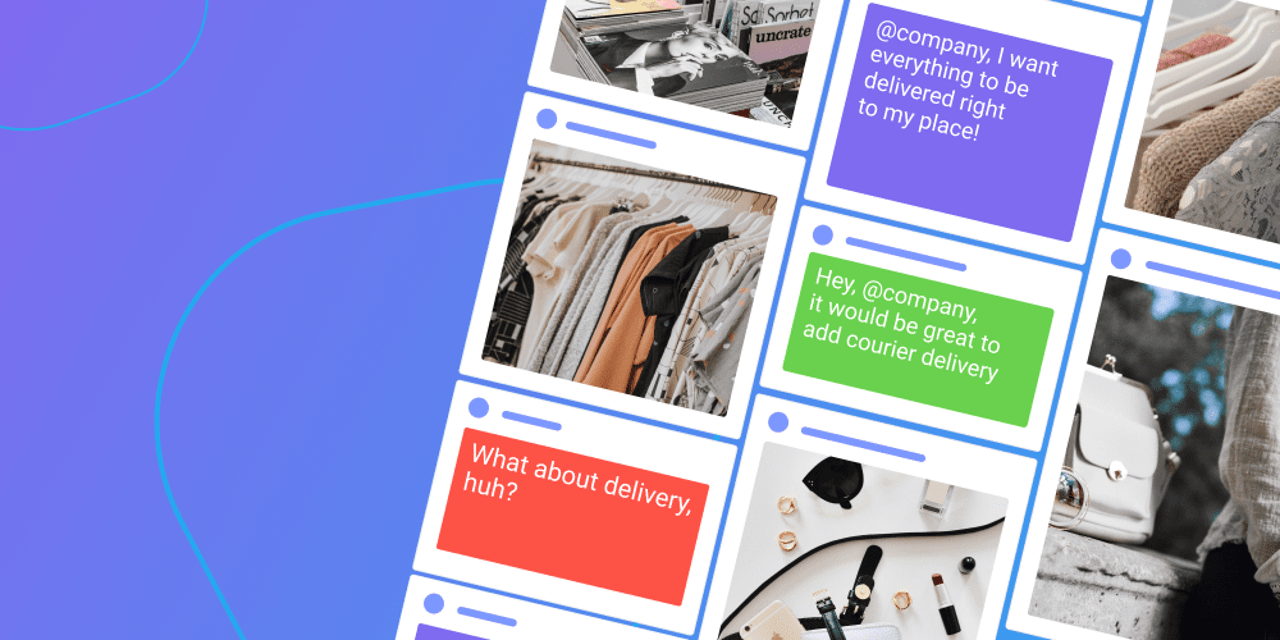 Neutralize negative feedback
According to statistics, customers leave positive feedback about a product or service much less frequently than neutral or negative ones. This is because users expect the ideal product or service, fully corresponding to their preferences, in advance, and react more emotionally if these expectations are not met.
There are several types of negative mentions:
Subjective opinions. As a rule, they also include positive and neutral statements about the product and do not express the extreme degree of dissatisfaction. It is important to respond in time to such a mention, apologize for the inconvenience, and offer the client a convenient solution to his problem. The main challenge is to notice them timely (it is where social media tracking software can help you) and solve the issue in the right way.

One-time angry mentions. Usually, in such mentions, users do not restrain themselves, do not hesitate to use pretty rude expressions and paint their claims in bright colors. Such mentions represent an "average" level of danger for the brand because they are just over-emotional and perceived as a "cry of the heart." It is important to quickly respond to them, calm a person down, and transform the conversation into constructive discussion.

Purposeful attack on the brand. This is an artificial generation of a large number of negative posts to undermine the reputation of a particular company. As a rule, such negative reviews are written by order of direct competitors. Usually, their main purpose is to make sure there is a viral reaction of sharing. Bad reviews are ranked much better than positive ones because people tend to focus their attention on the negative. Therefore, the well-coordinated, timely, competent reaction of professionals involved in mention analytics is so important.
Social network analytics tools help to keep a finger on the pulse and timely neutralize any negative mention as well as save your money, time, resources, and reputation.
Identify new platforms for promotion

By monitoring social mentions, you can identify new platforms with live discussions about different products or services that are identical or related to yours. This is an excellent chance to offer your product to the audience of these sites.
Affect the purchasing decision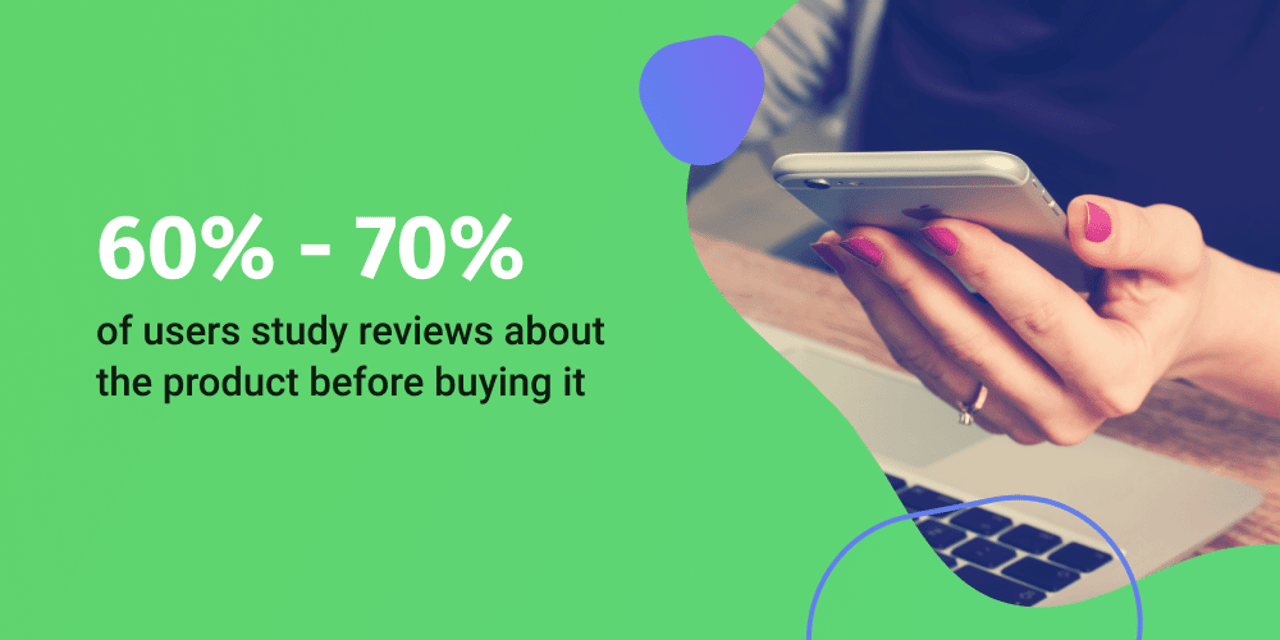 When buying a product online, the user does not have the opportunity to interact with it, touch it, or twist it in his hands. Therefore, according to the statistics, 60% - 70% of users study reviews about the product before buying it. As a rule, buyers trust reviews at least twice more than they trust the words in the product description on the site. If talking about a service that is impossible to "touch", then according to statistics, the number of users who are looking for information about the brand, as well as for the feedback from those who have already used this service, is up to 90%. Social media tracking services will provide you with the ability to easily manage user reviews to keep the review rate high.
Provide and get feedback
The primary rule here is to be sincere and exclude attempts to get rid of your customers with standard replies. Try to solve the problem of a disgruntled customer, and they will become your most devoted fans, as well as an endless source of free advertising. Top marketing tracking tools allow you not to miss a single mention. Of course, first of all, you need to respond to complaints, but positive feedback is also worthy of attention.
Communication with the client is an excellent way to increase loyalty; therefore, monitoring brand mentions should be done systematically, and not from time to time. Try to surprise your customers: fulfill the desire you've seen in their review, respond to the feedback immediately, exceed their expectations, or just be polite and attentive to them. A caring attitude to the client is a rare phenomenon, so such a reaction will instantly lift you up on a pedestal.
Manage company's reputation as a brand and as an employer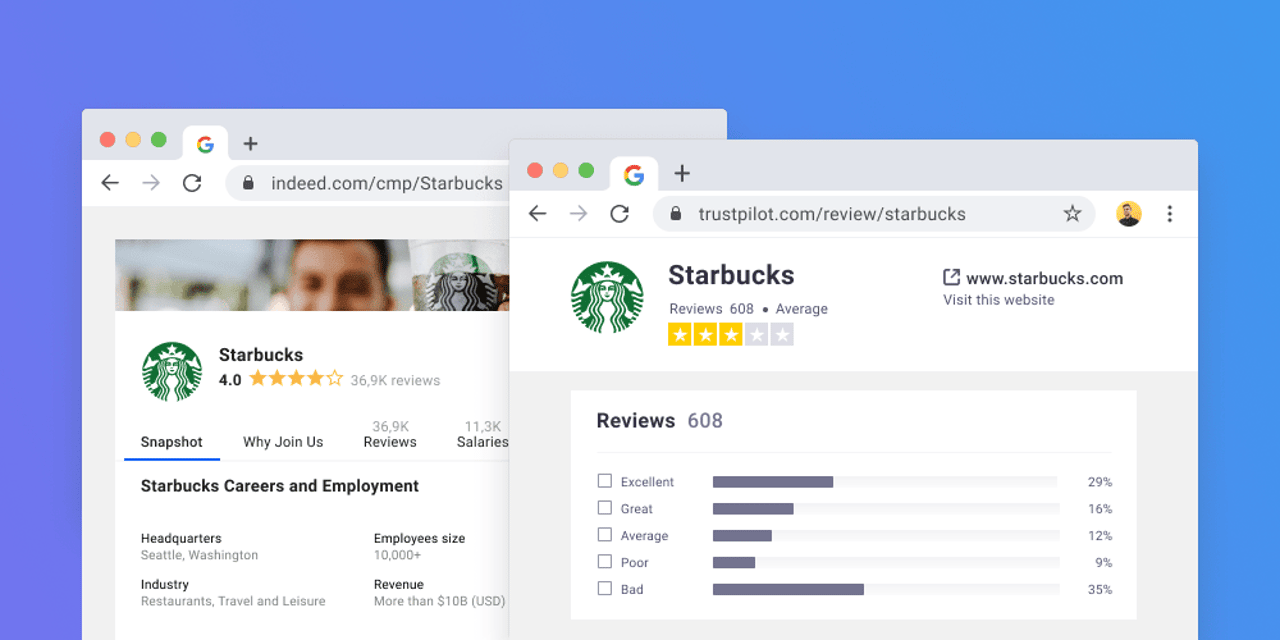 For sure, this point is closely related to several previous ones that involve managing product reviews, responding to negative posts, and so on. However, if we think of this as a PR task, it has a completely different meaning.
If your organization is known for cheating, constant delays, or something like that — all of your future products or services are doomed to failure from the very start. Potential buyers will not trust a product if they don't trust the brand; this is it. Social media listening intelligence will help you understand the overall picture that your brand communicates to your audience and timely react to any potential damages to your reputation. You will also be able to conduct a brand presence analysis, which enables you to assess brand awareness level.
Brand reputation as an employer should be noted separately since it emphasizes the necessity of social media listening for the HR department. The algorithm is almost the same as described in the previous paragraph - searching and finding the reviews about the company to define its attractiveness as an employer. Bad reputation as an employer may become real trouble in searching for new employees, and the long-lasting recruiting process doesn't only deprive you of required specialists but simply costs a lot.
Identify demand for a wholly new or related product or service
Assessing product demand and forecasting sales is one of the most important tasks facing a marketer. Social media monitoring again comes to the rescue, and allows, for example, for measuring consumers' perceptions of news about the upcoming launch of new products or discover their need for some supporting services.
Such an approach provides you with the ability to involve your customers in your product development strategy and ensures your success. Investing time, money, and effort into something that will eventually fail can cause more severe problems than you expect. It's all about data-backed decisions nowadays. What is more, the inability to detect the demand for something new may result in your competitors launching "this very service" or implementing "this very feature."

Analyze the advantages and disadvantages of competitors
It is no secret that in many industries, competing products from different brands have minimal differences. Nevertheless, the way consumers perceive these products can differ a lot if you managed to do your best. Social media competitor analysis tools will help you to understand how to differentiate from competitors as well as to see what strategies have worked for them and what is the reason for their failure. I am sure you know that learning from the mistakes of others is much better for your budget.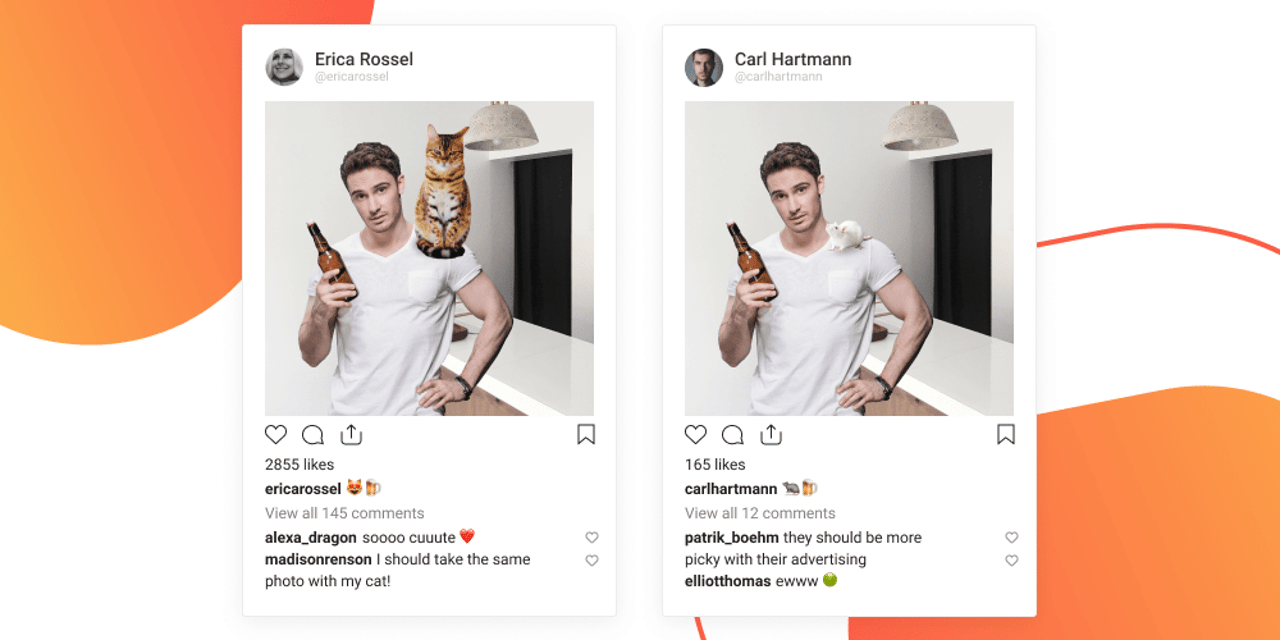 Moreover, by analyzing your competitors, you'll be able to identify their customers and come up with a way to show them why you are better. Social media listening system will empower you with the tools to discover why the clients of your competitors prefer them, which will help you outdo them on all fronts.
Stay trendy
Well, it's not news that "Christmas tree" is one of the top search requests in December and beachwear leads the most popular summer requests. But what about all the other times? What's hot now? Game of Thrones? Lady Gaga? Avengers? To be honest, there are so many reasons why you need to keep up with the times:
People may somehow associate your brand with a trending topic, but you don't even know it! Is it good for you? How does it influence your sales? Maybe it has an impact on brand awareness? Just recall this episode from Game of Thrones with a Starbucks cup. If you want to know how hyped-up topics may affect your brand, read this article.

The next point is your reaction. If you notice an interesting topic, which is already popular (so you don't need to invest anything in its promotion) in time, you may successfully launch a great campaign that your customers and buyers would love. For example, to make the most out of the FaceApp challenge, Nivea riffed off this mass obsession with a new ad, and it looks good!

Sometimes your brand itself can provoke a trendy discussion with some of your actions, comments, articles, interviews, and so on. It's obvious that it is of the highest necessity to know about it to promptly react, prevent any negative consequences, or take advantage of the topic and turn it to your profit.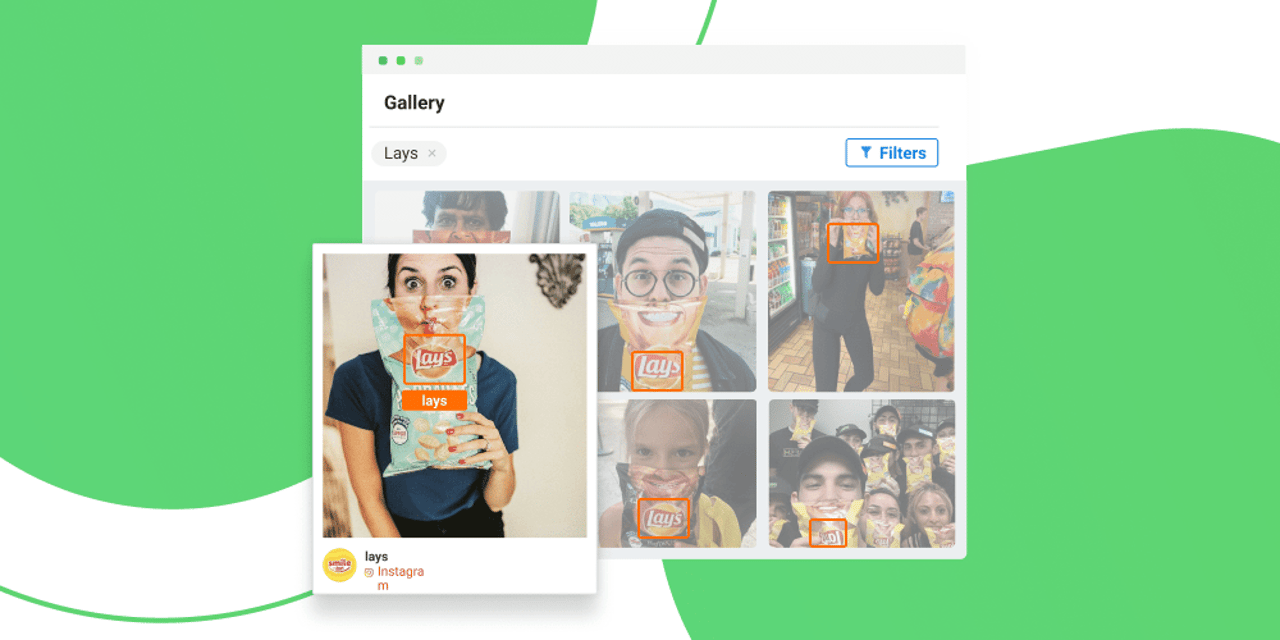 Do you remember the scandal Heineken faced when their banners appeared on the dog fights ring in Mongolia? The beer brand was blamed for supporting these fights, and even though it was a pure mistake, and their banners were just left in that night club after a previous promotional event, it caused a lot of negative reactions.
Heineken did great, actually: they placed an official response on their website with a list of actions Heineken took to deal with the situation, with the undertaken measures to investigate the case, and with their gratitude to the social media users that helped to bring the issue to the brand's attention. However, the point is that it would have been better for Heineken to solve the problem before it went public. In such a case, they would have possibly taken the very same actions but would miss the public-reprimand step, which would have saved their reputation and money. Nobody likes to justify themselves, especially if you are not guilty. If they had taken advantage of some kind of "social media analyzer" app, they would have been able to solve the issue before it arose.
Go for More
If you already realize the importance of social media analysis services, then I've done great. However, I am sure that there are still some of you who are not impressed. For instance, because you already use one good social media monitoring software, which allows you to cope with the aforementioned tasks; or you are fed up with these capabilities and need something more. And there is something more. It is the age of AI, and software without smart capabilities is a relic from the past.
Best social media tracker solutions can cover even more tasks with the help of Artificial Intelligence and Machine Learning algorithms, which is obvious. But what's more important, AI-powered solutions can free you from many routine duties, letting your focus on the significant issues. The most progressive software offers the following AI capabilities:
Visual mentions analytics
Usually, by analyzing text mentions only, brands miss as much as 85% of the total mentions. It's important to admit here that simple detection of a text in the picture became an echo of the past century simply because hardly anyone will bother themselves writing a text in the image if it is just quicker and easier to write a text in the post itself.
Logo detection is an optimal solution, which allows you to conduct a deeper analysis of your audience on social media. For instance, analyze the consuming situations of your product or service; see which of the other brands accompany your logo in the image most often to decide on co-branding options or mutually beneficial campaigns; make a more accurate measurement of your outreach and brand awareness; find brand ambassadors or influencers, and so on. The way you'll decide to apply visual analytics is only up to you, as there are many options.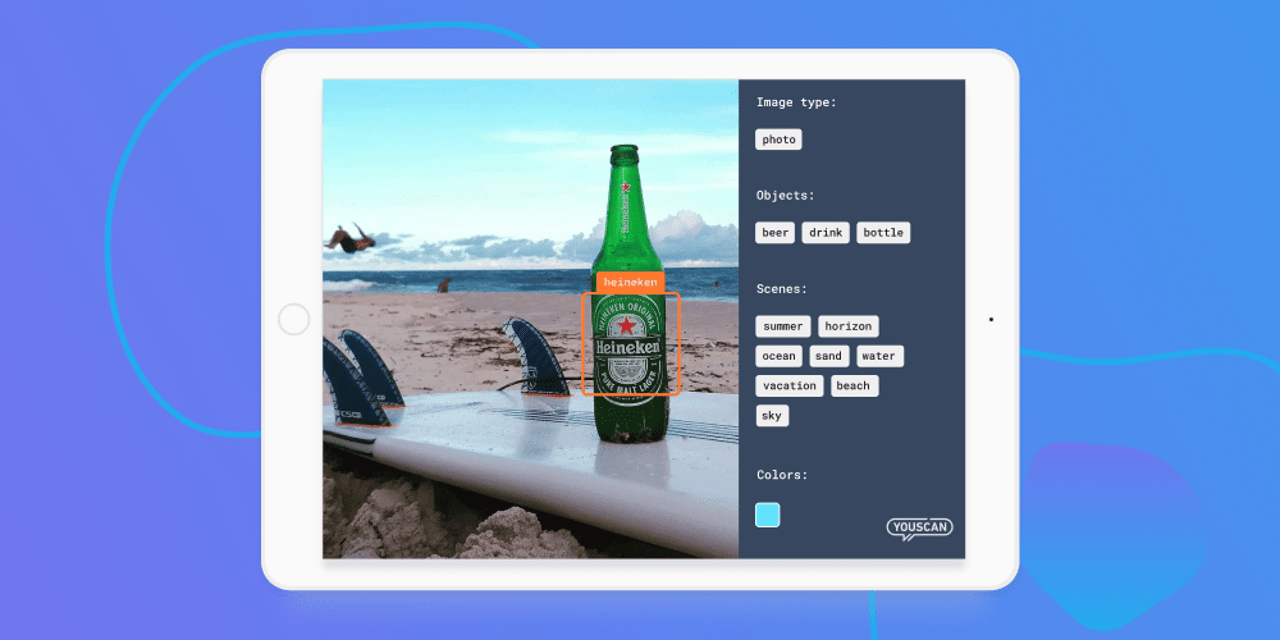 Oh, additionally, the best social media analytics software allows for analyzing the context in the images which contain your company's logo. Want to know if your product is more consumed by models or football players? By men or women? By children or adults? In bars or outside? Go for it! With this knowledge, you'll be able to lay down your own rules in the market you operate, as you'll not be able to find such insights anywhere else.
Trends detection
I mentioned this point before, but there is still something to add here. In addition to defining some activity spikes, powerful software may identify the context of mentions even if there are not so many mentions in the subject. This helps to not only deal with the existing trends, but predict the future ones, and respond to them properly: encourage the interest to a beneficial theme, face the tricks of competitors, confute false information, or apologize for a mistake.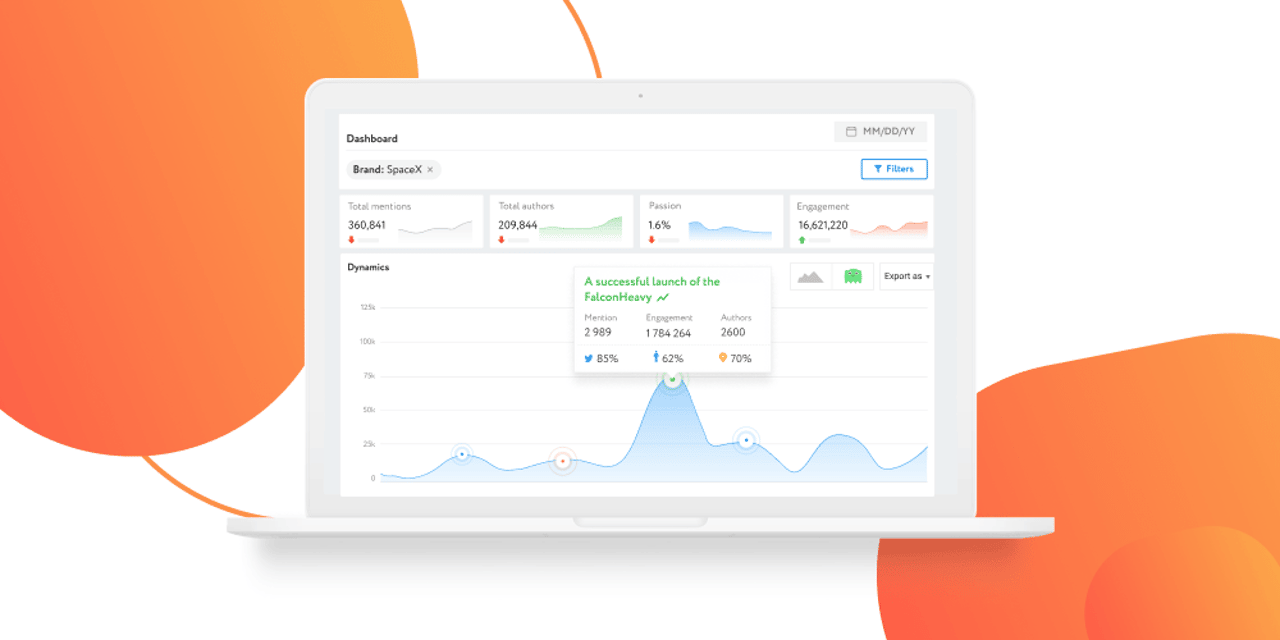 Furthermore, if equipped with intelligent technology, a social media analytics platform will help you define the trend parameters: most popular source, the gender of the majority of the authors, content type and main region of activity. Besides, you save much time because this advanced social listening analytics is conducted without your involvement.
Auto-categories recognition
Have you ever tried to find something valuable on social media through the noise of a bunch of promo and commercial posts? The saying "Needle in a haystack" doesn't express even half of the problem, if you know what I mean.
Automated assignment of a category to a piece of content empowers brands to speed up the search for insights exponentially. Want to see customer feedback? Look for WOM (word of mouth). Want to see the number of posted commercial offerings that contain your brand mention? Just tick the "commercial" box, respectively. In such a way, you will be able to optimize your search and increase operational efficiency.
Sentiment analysis
If you have several thousands of mentions a month, you perfectly understand how time-consuming it is to process them. You will need a team consisting of a dozen people to read every single one and mark it positive, negative, or neutral.
Social media analytics companies offer powerful software that is capable to intelligently analyze the text with the help of Natural Language Processing technology and automatically categorize the mentions. Utilizing this capability, you will have to admit that assessing customer satisfaction and customer loyalty rates can become the easiest and quickest tasks.
Personal assistant
It often happens that your workday is coming to an end or is officially over, or maybe you didn't have time to check social mentions today, but customers will not wait for the perfect timing.
An AI personal assistant will help you to keep a finger on the pulse even when you are offline or just busy with other tasks. Top social monitoring systems offer an intelligent assistant that will notify you about the most important issues concerning your brand via any convenient channel you want. You don't need to make any effort, as the personal assistant decides what data is worth your attention without your intervention and analyzes it on its own, providing you with the final results. Take a look at how we did this at YouScan!
Do What You Can't
To put into a few words, social media management is harder and more complicated than "responding to messages." To be the best, first state what you want, then discover what you can do, and finally learn to do what you can't.

Here you can discover the top 10 social media analytics vendors.
Care for your customers but do it wisely. Want to check if social media analytics matter for your business? YouScan is here to help you, just request for a demo and experience all that it can offer.