YouScan OS: Our mission, culture, and process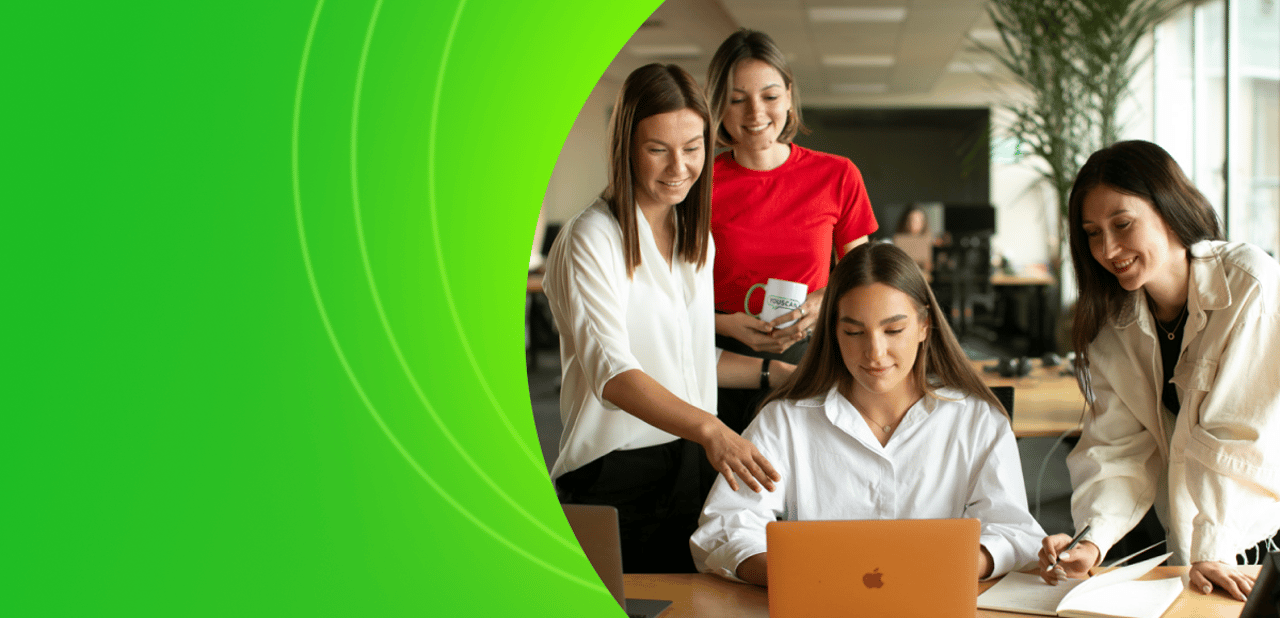 Alexey Orap, CEO and founder of YouScan, shares our company's values, mission, and culture.
When I started doing the business overview presentations for our new hires a few years ago, I realized we need an easy-to-remember name to describe all the practices and philosophies that guide our work. 
YouScan Operating System, or YouScan OS, is that term now, and here's what we include in it:
Our mission statement

Our working principles (culture)

Goal setting frameworks

Open metrics and monthly management updates

Other practices that make our work more efficient and enjoyable.
YouScan OS plays a pivotal role in our company's growth and success. It is a foundation for our operations, just like the operating system is a basis for all applications running on your computer.
In this post, I'll describe the components of YouScan OS in more detail.
Our mission statement
As an MBA student, I've been taught a lot about the strategic importance of the company's mission statement. But I've also worked in the corporate world for quite a long time, and I've seen how most of the enterprise mission statements are template-based, shallow, and uninspiring. I wanted something truly meaningful for YouScan, a mission statement that would explain why we are in this business and how our product has a broader value beyond revenue generation. After many internal discussions and iterations, here's what we came up with:
We help companies listen to their customers and improve

YouScan platform helps companies understand their customers better by collecting and analyzing their feedback shared publicly on social media. 
These newly found consumer insights allow companies to improve their products and services, serve their customers better, and we hope, ultimately improve their customers' lives. 
Our mission statement communicates how everyone wins here:
we, as a valuable service provider; 

companies, who understand the needs and desires of their customers better as a result of using our product;

customers - in fact, ordinary people like ourselves - who in turn get improved products and services from the companies.
We believe that our mission statement reflects that YouScan is a positive force in society, beyond being a revenue-generating business and an excellent place to work. It certainly adds meaningfulness to our work, and a sense of purpose is an incredibly powerful motivator.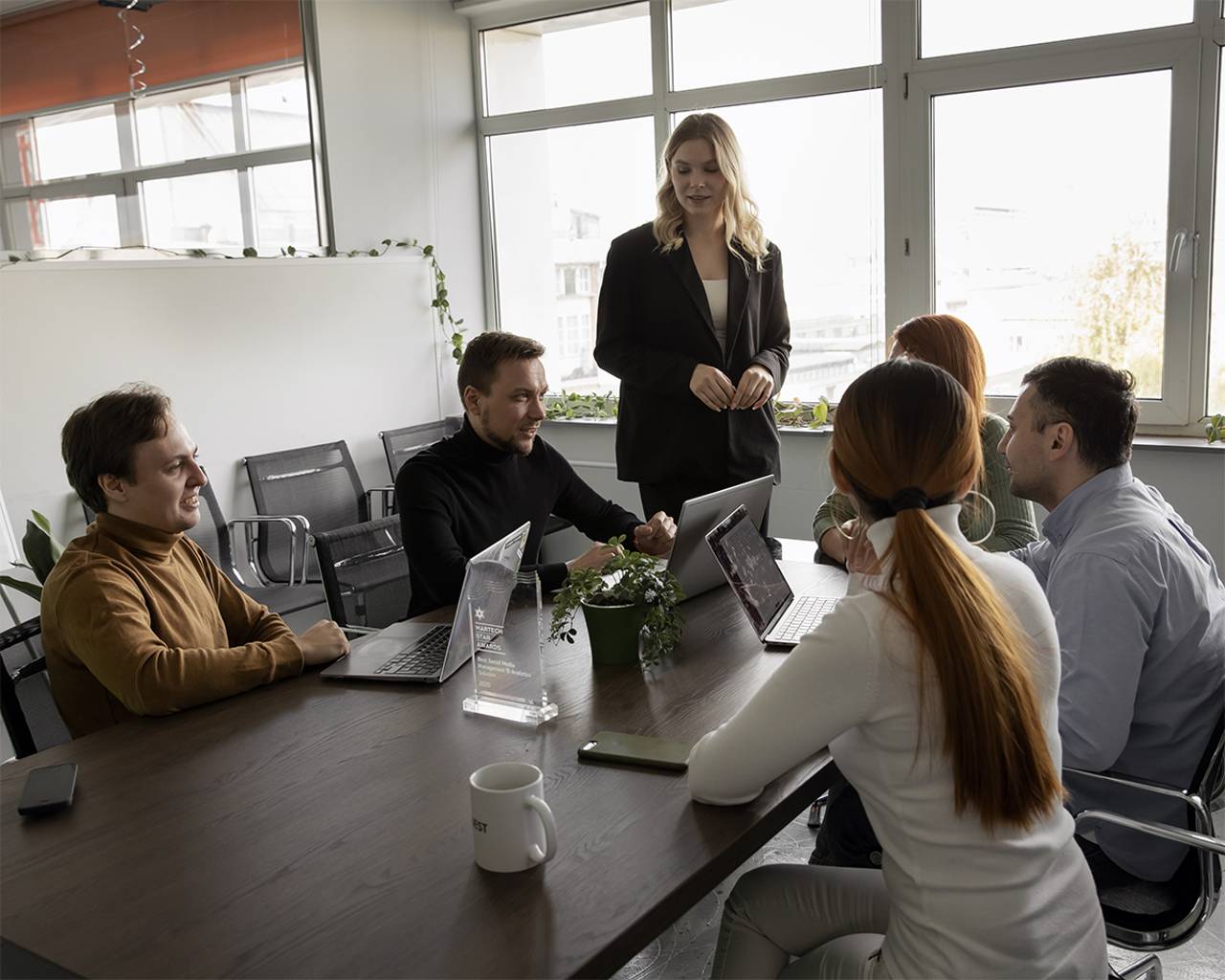 Our working principles (culture)
We first published our culture slide deck in late 2014. It resulted from a series of collaborative discussions and feedback from all team members, and we came up with nine values that we all thought were the most important for our work.  
Since then, our cultural values were instrumental in guiding our decision-making, attracting the best talent to the team, improving our processes, and navigating the uncertainties of the fast-changing business.
We've made some minor adjustments to the definitions along the way, but overall, those principles proved to work really well for us.
Last year we decided to review our culture statement, as the team tripled and the scale of our business changed dramatically since the time we first published our culture deck. 
We embarked on the extensive feedback collection and analysis journey (I applaud Galina, our CPO, for the tremendous amount of work she did) and came up with a refreshed set of principles that resonate with everyone on the team.
Here are these six principles and how we put them into practice daily in our work.
1. We trust
Trust is not just a nice word. Trust reduces unneeded friction in social systems and in business too. In our business, we want to move fast and dedicate our time to the activities that bring the most value. 
Mutual trust helps us achieve that: there's no need to micromanage; there is even no need to track vacation time - we have an unlimited vacation policy and encourage everyone to recover their energy when needed. 
Because we trust each other, we are very transparent internally, with open metrics and essential business information flowing freely within the company.
Everyone is encouraged to speak openly about any issues they face in their work or their own shortcomings, and trust they will not be ridiculed or blamed. 
Trust makes it easier to accept constructive criticism with appreciation, too. Trust helps identify problems and fix them early, to everyone's benefit.
2. We make mistakes and learn
It's impossible to make progress without making mistakes. Mistakes are just a part of the learning process when you build new products or systems or enter new markets. 
Everyone on the team is encouraged to experiment, try something new, and have the courage to make independent decisions without waiting for a perfect blueprint to follow. Often that will lead to failures or mistakes, and that's OK.
Now, by mistakes, we don't mean sloppy work or mindless risk-taking. We consider mistakes helpful when they lead to new learnings, new experiences are shared with the team and applied practically in the future.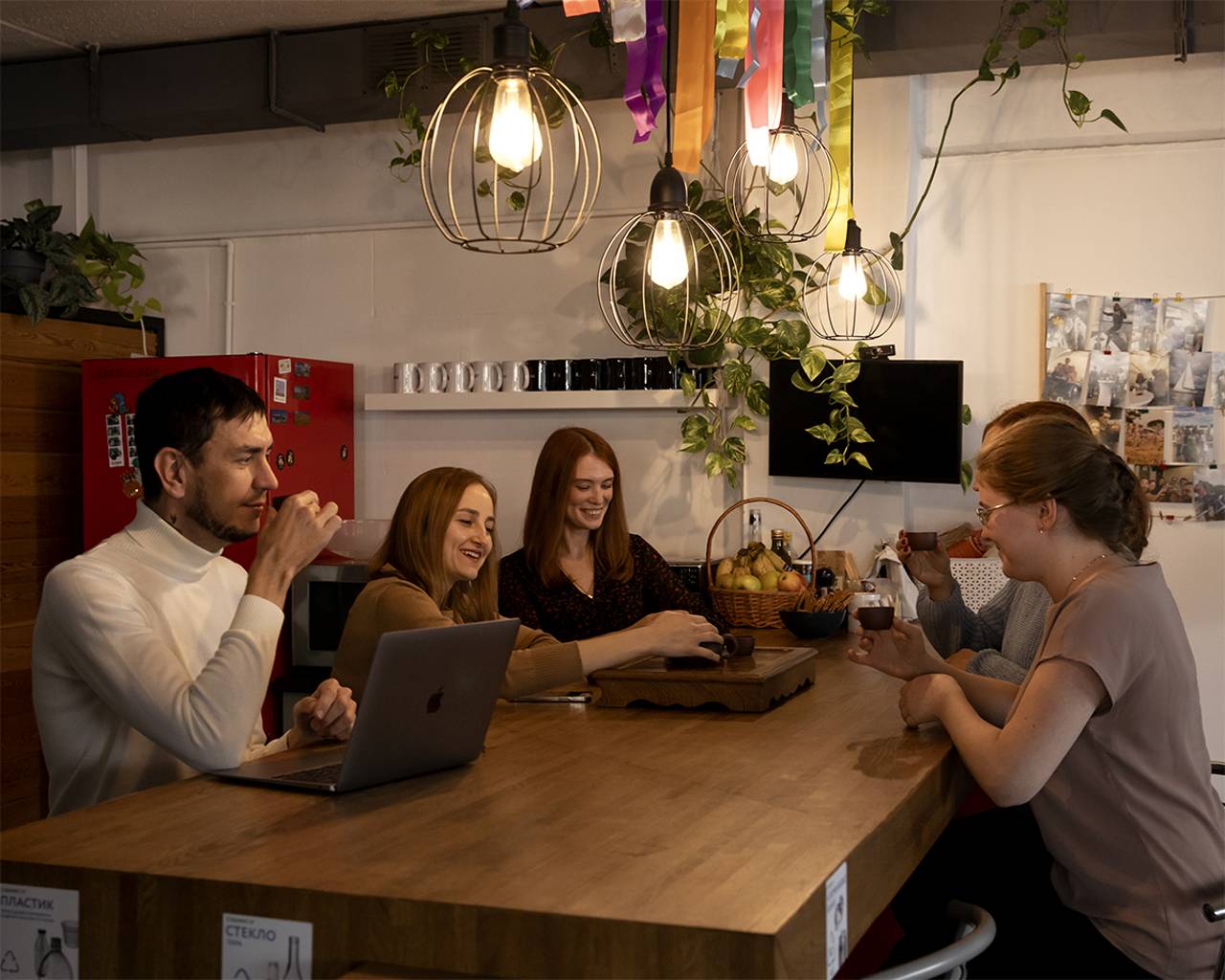 3. We are enthusiasts
I bet you enjoy working with people that are open-minded and enthusiastic. It's so much better on each level than dealing with dull, energy-draining colleagues who are unhappy about their job. 
When you're enthusiastic about the work you do, it takes less effort to do it well. Be enthusiastic, and you'll see potential solutions and growth opportunities instead of unresolvable problems. 
There's just no point in suffering the work you don't enjoy for a prolonged time. We have plenty of exciting work in YouScan to suit almost every personality, but we find it fair if someone decides that it's time for them to move on to the new things they enjoy better outside our company.
And when you're enthusiastic about things outside your day job, that's great too - it makes you a more interesting person, an enjoyable colleague, and you can apply outside knowledge to do your work more creatively. 
That's why we love it that our teammates have passions and hobbies in their life - some make music, others are surfing, skiing, snowboarding, hiking, meditating, raising kids, or caring for their pets, and the list goes on.
That's why we aim to hire enthusiasts who would enjoy their work in YouScan and strive to make it better while being passionate about other things in their lives, too.
4. We continuously improve
We've built YouScan with minimal external funding, and our way to success was always about doing more with less, being resourceful and finding the smartest solutions to the problems. 
That's why we strive to improve our professional skills to be the brightest kids on the block and continuously improve our processes, too, so we can deliver value to our customers faster and better than our competition. 
As a company and a team, we help our employees grow and get more experienced:
We'll pay for professional education when needed.

There are bonuses for book reviews that our teammates write and share with the team.

We organize Growth Meetups with external speakers, and we share our knowledge internally via presentations and workshops. 
Also, we encourage everyone to apply critical thinking, don't tolerate suboptimal processes, and always find new ways to do things more efficiently.
5. We are a team that shares results
In business, the most cohesive teams win. And when the team wins, everyone on it benefits. 
And by cohesive, I don't mean uniform - quite the contrary. Our employees have diverse backgrounds, worldviews, and beliefs. We value this diversity - it brings us the flexibility of thought and openness to new ideas and new ways of doing things. 
To be a cohesive team that is great at teamwork, we try to avoid common pitfalls of ineffective teams, such as fear of conflict, lack of commitments, and prioritizing individual results over the team goals.
Therefore, we encourage constructive disagreements that lead to better solutions. When we criticize, we do so respectfully. We aim to offer well-thought-out solutions and are respectful of each other's time. 
We don't have to always agree on absolutely everything. But to move forward fast, we commit to joint decisions and take responsibility for results. We also keep each other accountable. 
We try to go the extra mile to help each other and collaborate with other departments.
Our company's goals are well-communicated, so everyone understands how to prioritize their work to achieve them (read below on our goal-setting process in more detail).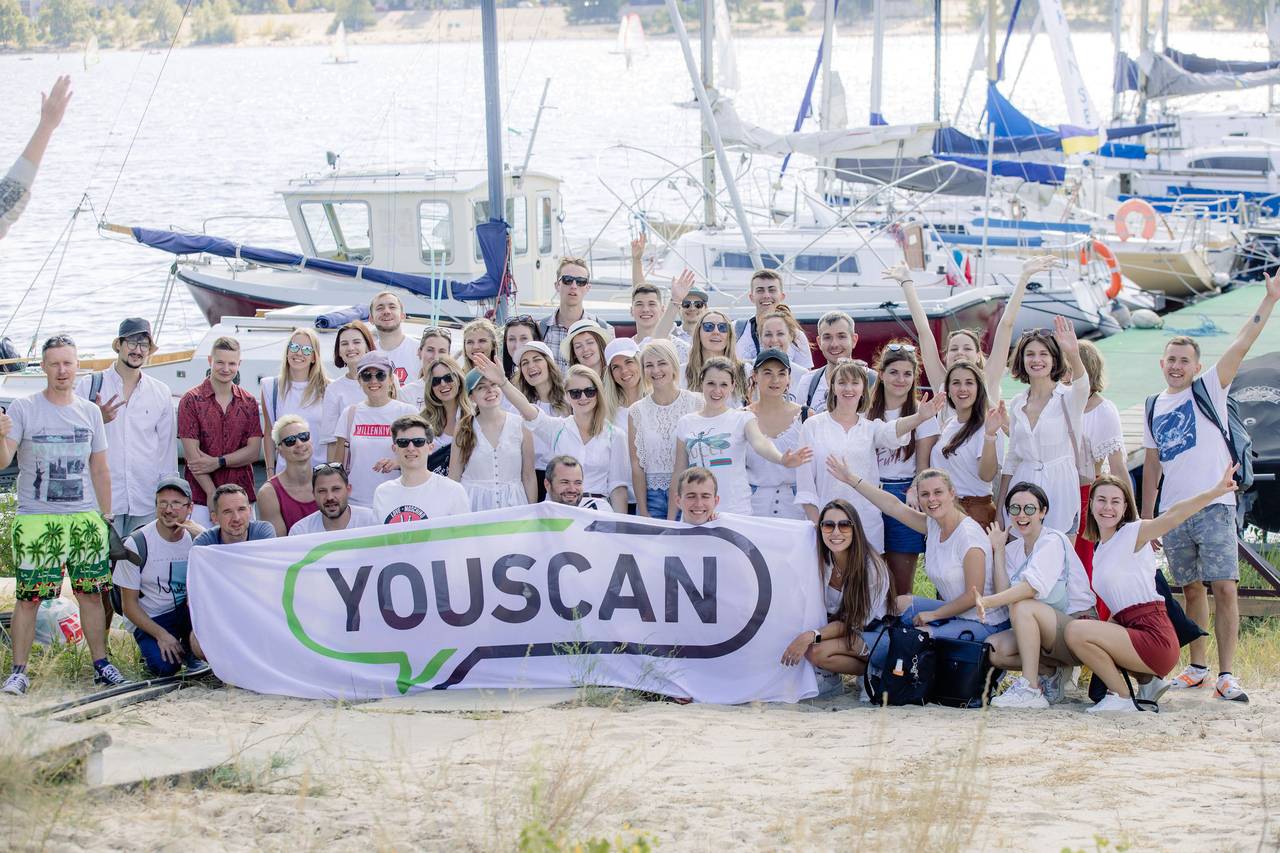 6. We treat data ethically
Social data is fuel for our product, and we understand we must treat it carefully. That's why YouScan collects and analyzes only public data, and we don't cooperate with organizations that could use social data for manipulation, surveillance, discrimination, and other unethical or unlawful purposes. Even our customer contracts prohibit such applications of YouScan technologies.
When our customers share sensitive information with us about their business, such as their marketing strategies or similar, we treat such information as confidential, and we'll never disclose it to other parties. 
For our data safety practices, YouScan is GDPR certified.
If you feel that our values match yours and you'd like to join our team, check out our career page and drop us a line. Let's build a better world together.