Latitude59 in Tallinn: a community-oriented tech event through the prism of social listening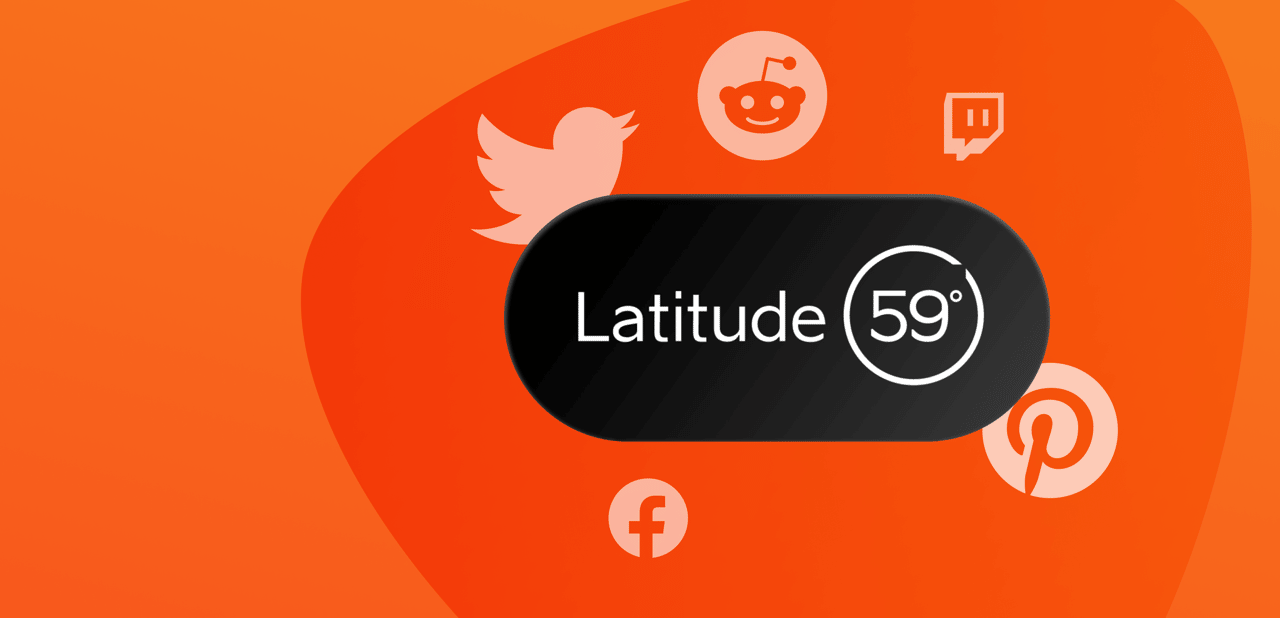 Latitude59, one the greatest tech events of northern Europe and the flagship of Estonia's digital society, closed its doors last week with a vibrant success - sold out, celebrated by Estonia's PM after a strong teasing from key speakers.
We used YouScan social listening platform to get insights from social media about the event.
Altogether, 1300 unique authors (on 3k attendees) have posted online about the event in May, producing more than 2000 mentions and 10,000 interactions.
But what makes this an outstanding event on social media? Three findings from a short YouScan analysis on Latitude 59 social blueprint: 
#1 Because it's a hub 
Let's look at the geographical sources of all contents: All parts of the globe have been involved in the discussion about Latitude 59. We found out that there were as many mentions in the US as in Estonia.
We also found out that the most engaging content of all the event - before, during, or after - is an Instagram post of @idda.azerbaidjan, the innovation and development agency of Azerbaijanis start-ups: Tripsome, DEC, and Freejobs.az.
Altogether the social dimension of Latitude 59 is joyful, being the perfect opportunity to reconnect with friends, partners, or colleagues like Steve, that had the opportunity to see again friends he made from Israel and Ukraine. 
And of course, the ever-increasing and structured e-Residents community played a key role by making Latitude 59 a genuine hub and temporary headquarter.
#2 Because the team is smiling 

This worldwide community gives the special energy of Latitude 59, not only providing inspirational talks and food for thought but also pure human and friendly moments.
Semantic sorting tools make it clear (here an illustrative tag cloud based on quantitative data):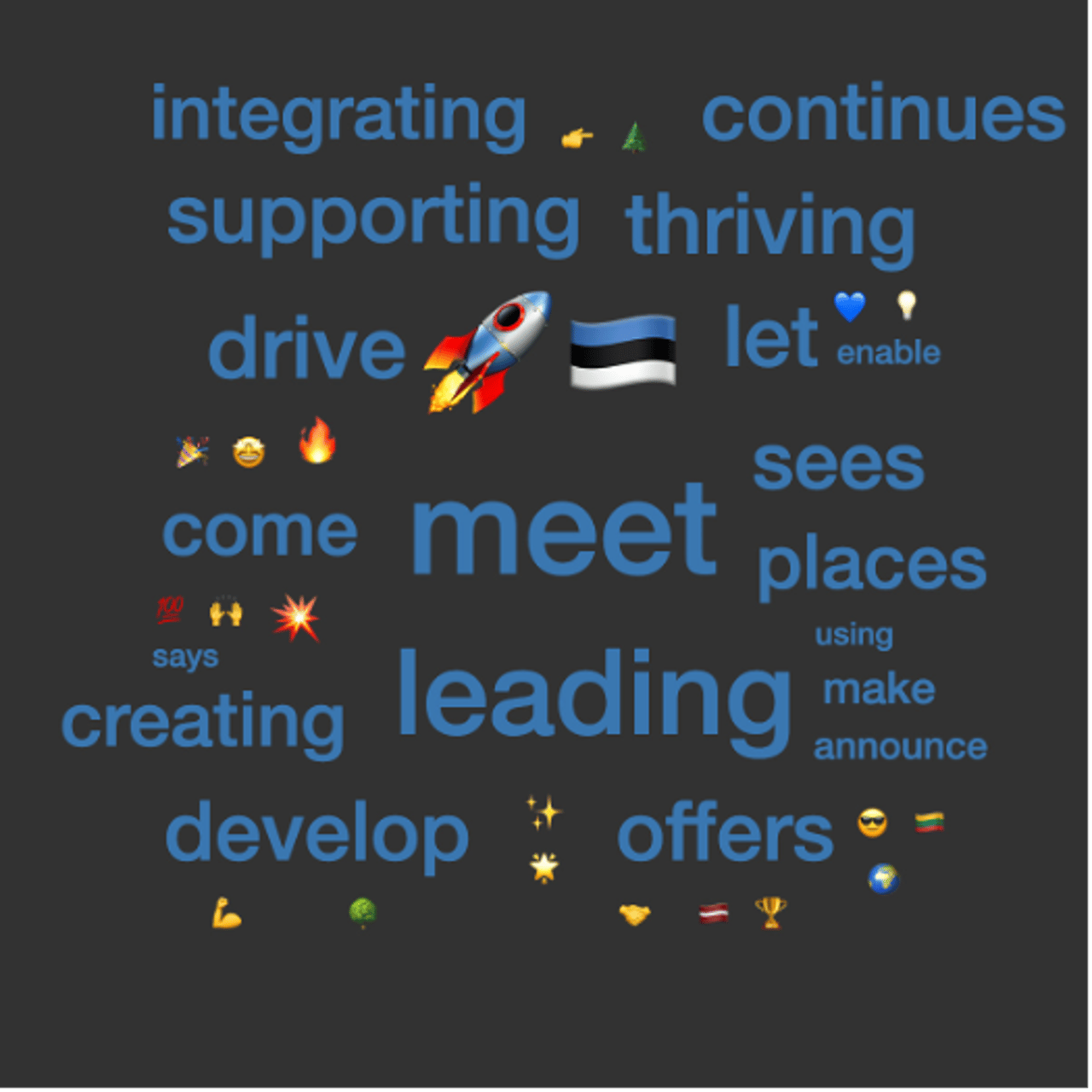 We're not only speaking of the afterparty: YouScan's social image analysis reveals how much "smiles" on images appeared both in mentions and in engagement.

And it's a team sport: here again, the visual analysis underlines the share of team photographs: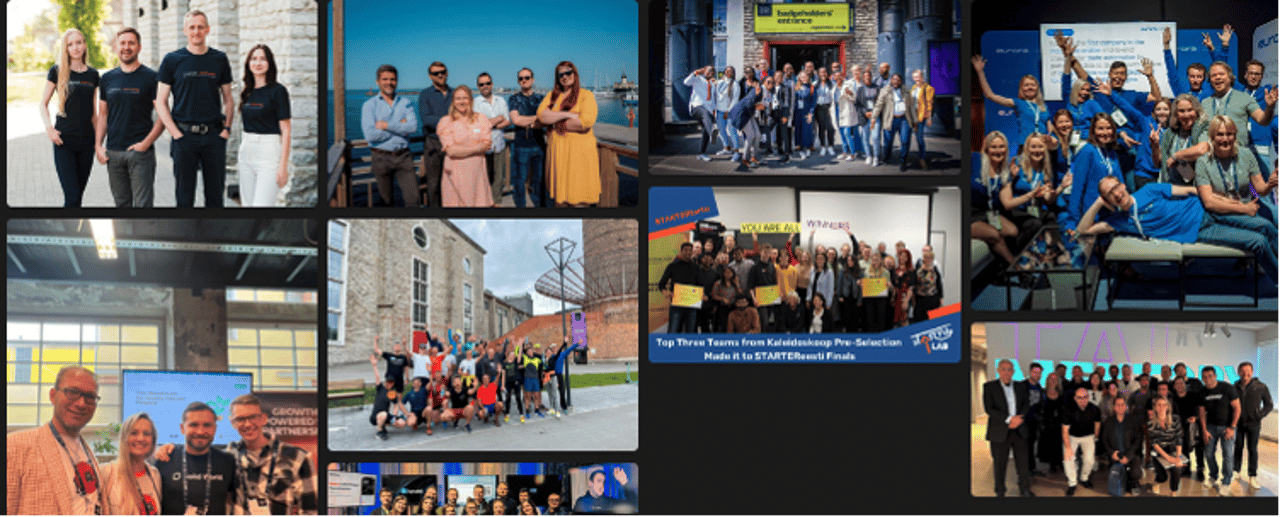 Last but not least, people have posted about the event after it finished. As a good recollection: there were as many posts on the 27th as on the 26th, the second day of the event, and an even higher peak at noon in volume: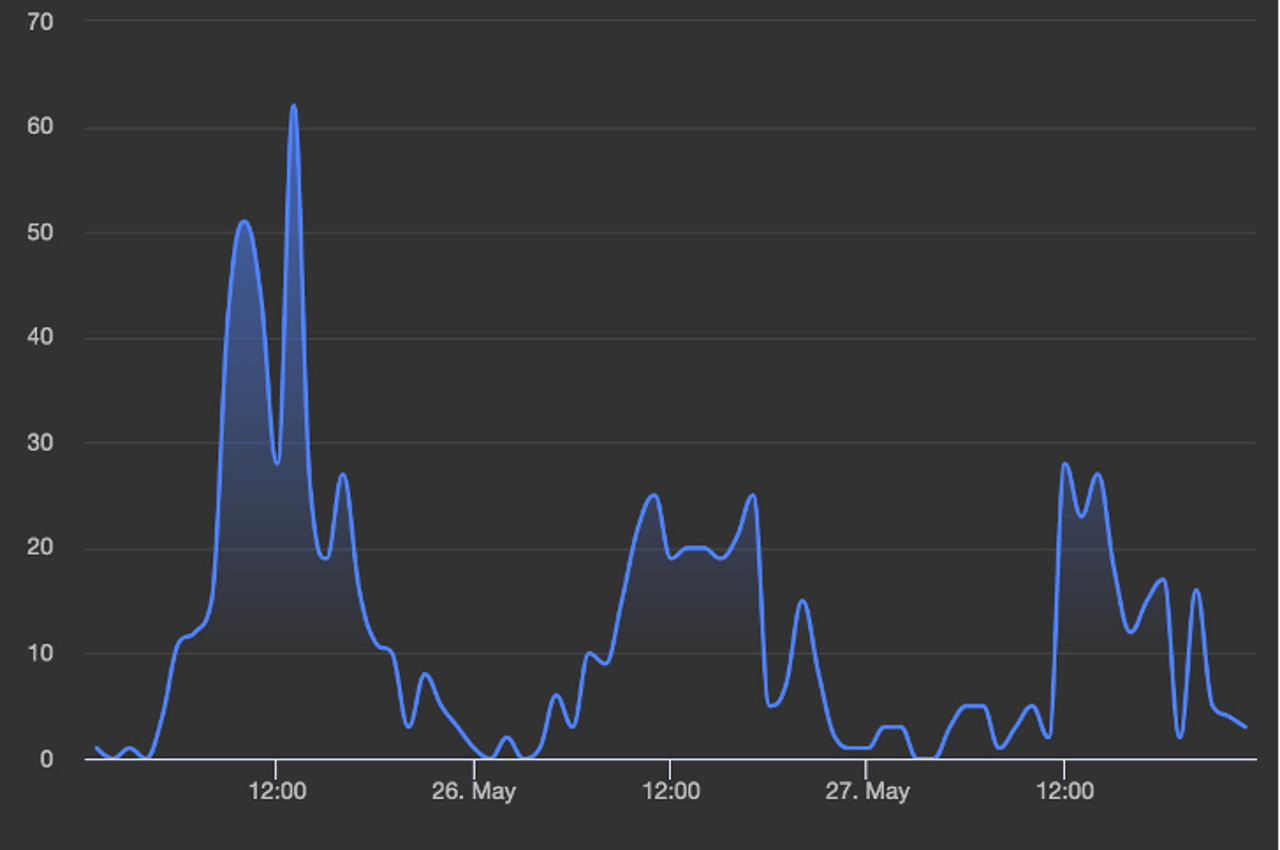 #3 Because it's echoing the Zeitgeist  and our current stakes
The strength of an event relies on serving as a springboard for partners. Latitude 59 is, for a large part, about Estonia today. In this context, "Estonia" means so much more: we are talking about digital governance and entrepreneurship, but also innovations: Cryptocurrencies and Crypto start-ups benefited here from strong attention.
The most shared URL among all Latitude 59 mentions was this announcement from CoinsPaid, one of the main partners.
It means cybersecurity and defense concerns:
NATO has also found in Latitude 59 a great platform to promote and advertise its brand new Defence Innovation Accelerator for the North Atlantic (DIANA), with a large range of content like this one before the event or this one during the event, both published on LinkedIn.
On a similar note, Latitude59 is echoing the Zeitgeist and major political events of our time, through the promotion of Ukraine, with the Ukrainian Startup fund on Telegram, speakers like Mstylav Banik from the Ukrainian Ministry for Digital Transformation, or through pictures of Estonian start-ups.
That has not escaped the notice of some users.
As noted by a follower of the Prime minister, the tweet of Kaja Kallas has "woken up the Russian trolls", about a bunch of hostile messages (like this one or this one) - a tacit acknowledgment of the timely message of the event.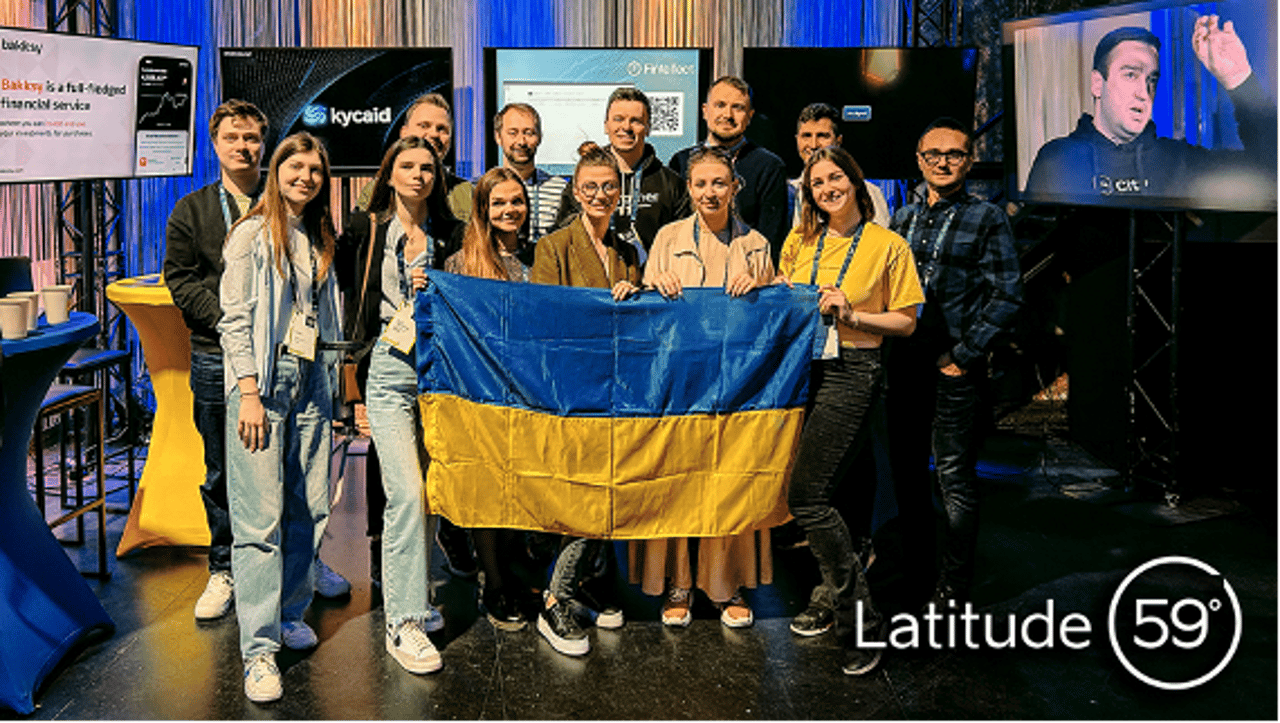 After the most viral Instagram post of @idda.azerbaidjan, the two most engaging contents were strongly related to politics: the tweet from Kaja Kallas or this LinkedIn post featuring former president Toomas Hendrik Ilves.
A helping hand from Insights Copilot.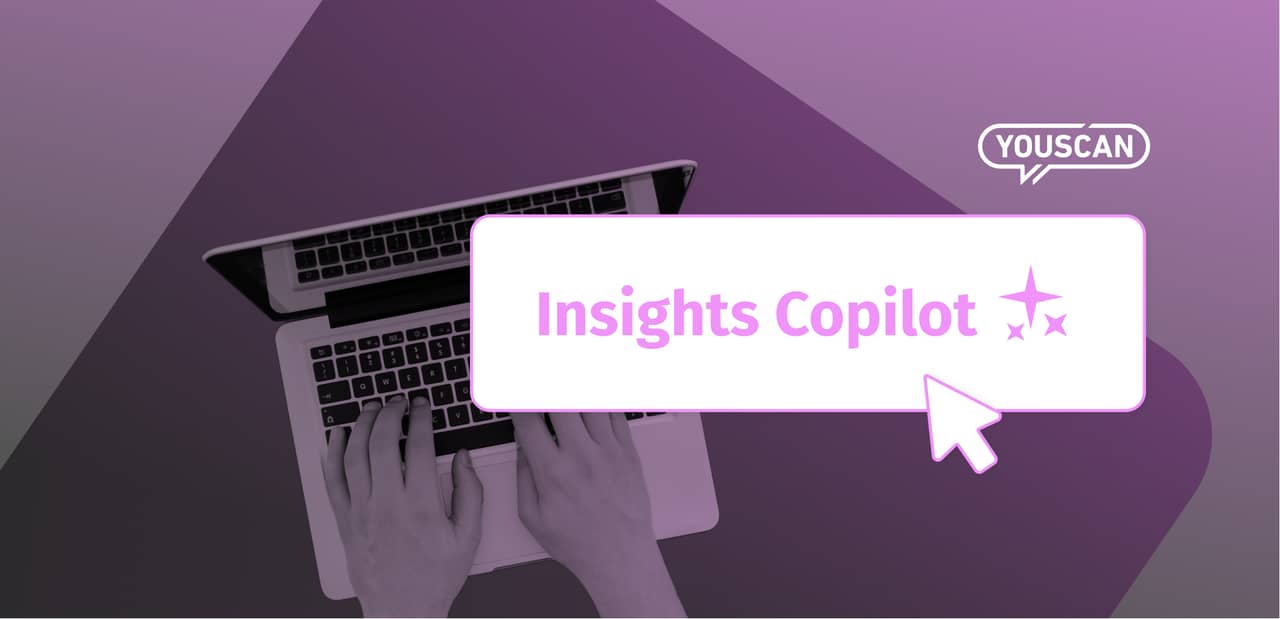 A hub, for collective mindsets and teams, connected to the World and its zeitgeists especially when it comes to defense and collective security.
Is that all? Actually no, and here the AI from YouScan's Insights Copilot reminds us of the other aspect of the online conversation we might have overlooked:
"Estonia's first-ever CIO, Taavi Kotka, shared his experience of creating the world's first e-Residency program, promoting inclusivity by enabling entrepreneurs who may not have access to traditional routes to build businesses.
Several events and panels at Latitude59, with influential speakers from organizations such as NATO, Google, and Plug and Play, highlighted the importance of inclusiveness and the need to move from human-centered design to humanity-centered design.
Estonia's successful female founders are teaming up, speaking up, and stepping up to battle biases in the venture capital space".
Inclusiveness as a method and a vision - here's potentially the best way to summarize Latitude 59 through the prism of Social Listening.