How to analyze newsworthy events?
In this article, we would like to share our expertise on how YouScan can help you process mentions related to crises, events, or marketing campaigns of your brand.
Was your most recent campaign successful, or is there a conflict between your brand and the users? 🤔You can answer these and other reputation questions using YouScan.
Now it's hard to imagine a business without marketing. It helps companies get closer to their users and encourages other people to use your product. To find new customers, advertise your products, and support relationships with loyal consumers, it is vital to analyze already launched promotions qualitatively.
Analyzing marketing campaigns
Using social media monitoring tools, you can get many insights for future campaigns.
Example 1. You have released a new product and want to know if your users liked or did not like it. To solve this problem you need:
1. Create a topic with a new product name, indicate all possible options of its spelling

2. Select the needed sentiment, for example, a negative one.


3. Great, now we see only negative posts. To find live user reviews and exclude commerce and promos, select the WOM auto category and sort the stream by engagement or number of comments. This helps to find the most engaging posts.


Done! Now we see the most popular negative publications associated with the new product.
Example 2. To increase brand awareness and loyalty, you decided to raffle prizes for comments or reposts. How to find the most active users and measure the level of engagement this activity has gathered?
1. Create a topic with the search query that includes the words from your post (it's best to copy a phrase and don't forget to use quotation marks)

2. You can see the overall engagement gained by the promo in the Analytics section. It contains information about the number of posts, authors, likes, comments, reposts.

3. The rating of the most active and popular users is in the Authors tab.

Example 3. And now it's time for a complicated question. How can you identify discussion trends and find insights for future posts among the entire flow of information?
With the help of new YouScan technologies, you need only a few clicks:
Trends — this feature helps you find discussions around your brand that are gaining popularity over a while. For analysis, go to the Analytics section, Overview tab.
Word cloud — displays the most popular and atypical words in the topic you follow. The function helps you find unusual publications and news; it is located in the Analytics section in the Word Cloud tab.
Gallery and Visual Insights — these sections help you analyze visual content. In addition to automatic image collection, the system can recognize objects, scenes, actions, logos, and colors on images. Such an analysis helps to see the full picture of the brand-related discussions on social media, even if the user hasn't written a word in his/her post. Visual Insights functionality is located in the Analytics section. The gallery is represented by a separate section in the right menu.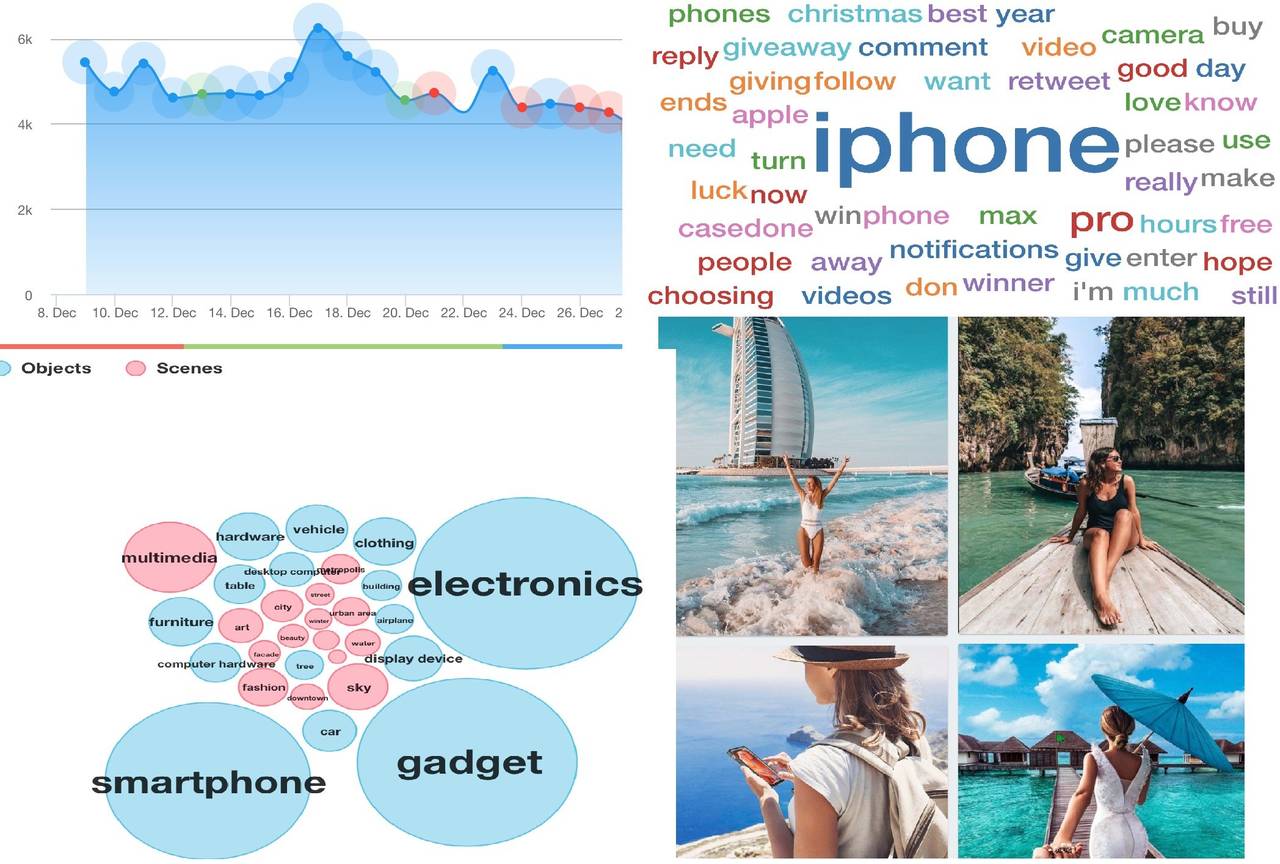 Analyzing webinars and events
Holding events plays an essential role in shaping the image of a company and brand. These activities help to attract new users and partners. Moreover, you can get useful tips from your colleagues and share your experience.
How successful was the event or what negative moments arose during the process, you can find out using YouScan:
1. Let's create a topic for monitoring. In the search query, we should write down the name of the event, and it's obligatory to indicate the hashtag if it was used at the event.

2. Then we should sort mentions by a number of comments or engagement rates.
3. If you need results with a specific sentiment, add a filter by positive or negative sentiment.


4. You can use Frequent words to find newsworthy events. This helps to find trends in the discussions and understand the context and with what words the event is discussed.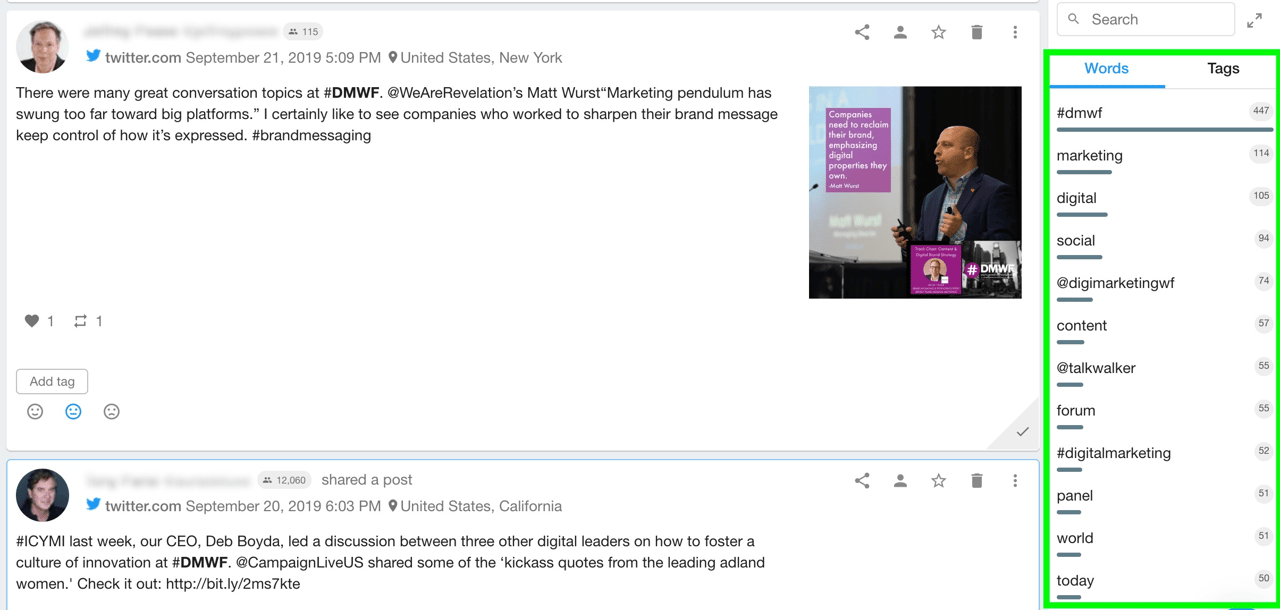 In such a way, we found all the necessary information about the event and analyzed its effectiveness.
Analyzing the events related to crisis and negative feedback
Each company at least once faced a situation when emotions run high on social media, and users leave angry comments regarding some news. Poor quality of products or services, controversial decisions or attack of competitors, how can you save your brand reputation and quickly put out a fire?
1. You probably monitor a theme that includes your (or someone's) brand name.

2. To receive notifications of such discussion spikes, we recommend you to activate Smart Alerts.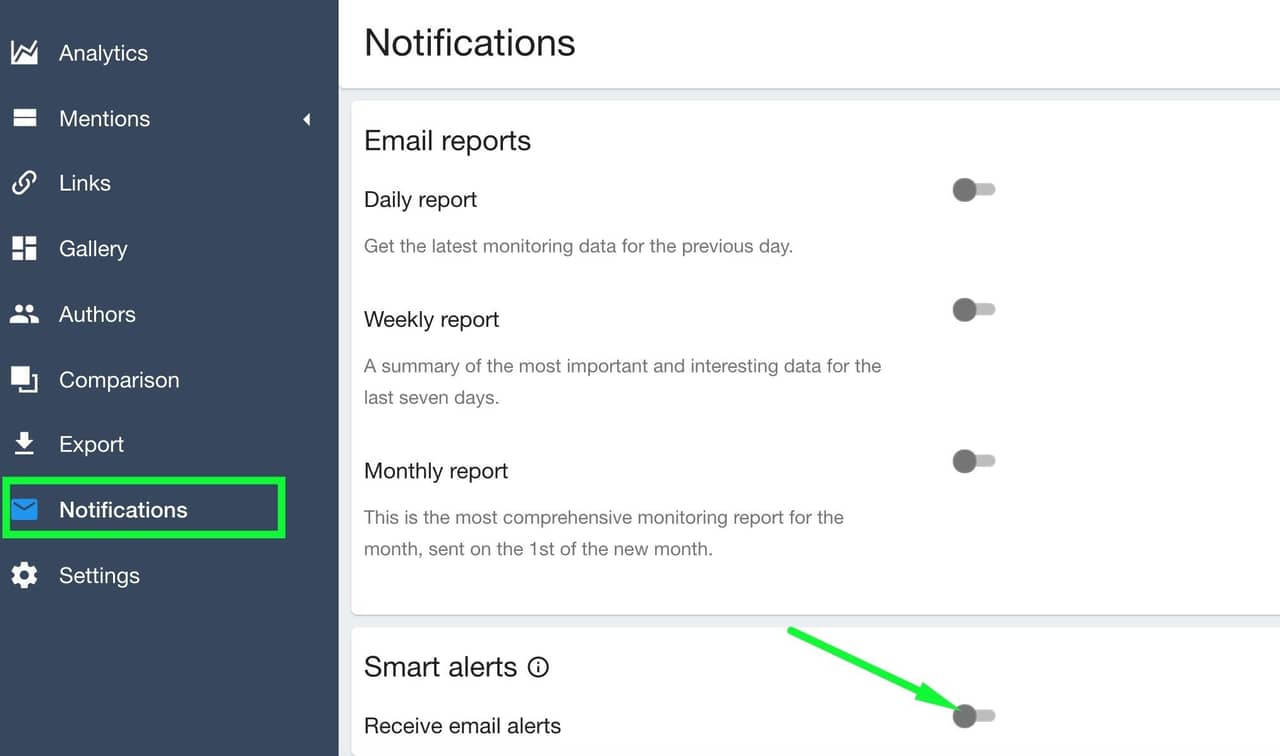 3. You can find the source of all negative mentions by sorting them by publication date or using the Links and Authors section. This helps to plan the work correctly; all the answers will be sequential and logical.



4. General analytics and a list of sources where users have left comments can be seen in the Analytics section in Overview and Sources tabs.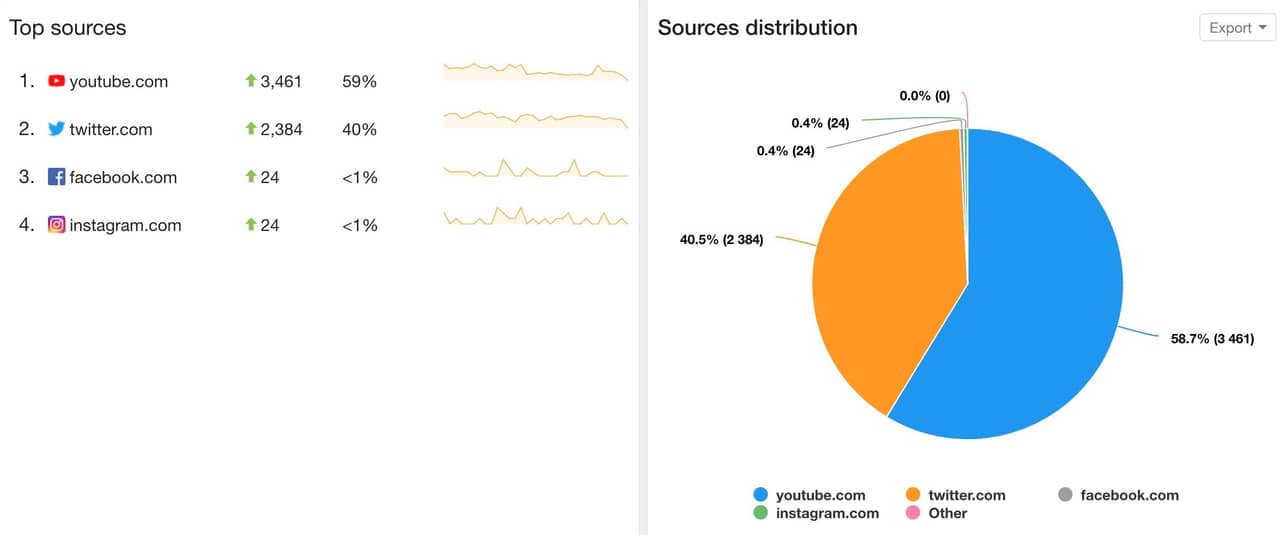 We have quickly found the reason why the discussions began and obtained analytics on the outreach of this crisis on social networks and among users.
If you have additional questions - we are waiting for you in the chat :)
Want to try all of this yourself? Request for a demo.
May all your advertising campaigns and monitoring be successful!