Consumer trends in 2023
The same as a year ago, the worldwide economic situation shows no signs of encouragement. Understandably, this is one of the most vital trends influencing consumer behavior. What other consumer behavior trends are riding the wave, and how can brands adjust to them?
Anticipating your client's expectations and providing unique solutions for their pain points is a real challenge for brands, and depending on how they meet this challenge, companies can improve their market positions or lose them.
Tracking different trends and adjusting marketing strategies accordingly can help win customers' hearts and loyalty. Forewarned is forearmed, so let's look into the main customer trends in 2023 in detail. 
Consumer spending trends: Budgeteers
This trend speaks for itself. Prices are rising at cosmic speeds. Lots of companies, including international corporations like Apple or Meta, are laying off staff, and these pre-conditions are leading to obvious consequences: customers cut their spending. 
According to Gallup, the global analytics and advice firm, 8 of 10 Americans believe 2023 will be a year of financial difficulties, while 56% of households have decided to reduce their expenses.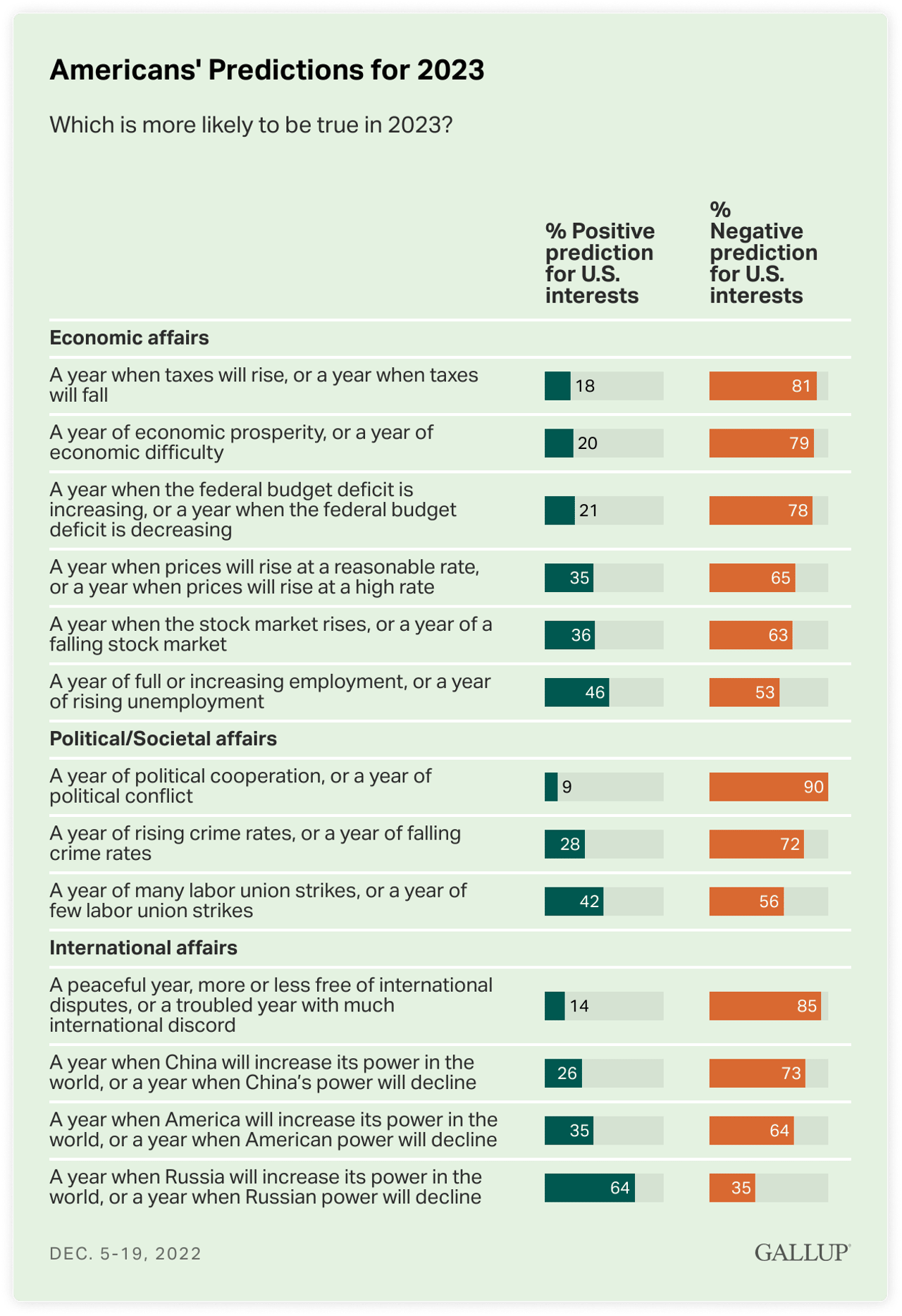 Everyone it seems has fallen on hard times, and this  isl significantly impacting many fields and markets. But it also means that budget product lines are increasingly  in demand. 
For brands, it's crucial to uncover new trends in consumption and customer insights. To find out what subjects are popular in consumer purchasing trends, we collected all social media mentions related to the economy, saving money, and rational spending. 
Our fast research shows that plant-based (oat) milk is the top-discussed product for saving money. Social media users actively share recipes on how to make it at home. So replacing more expensive products with cheap homemade alternatives is expected to be among the main consumer food trends in 2023.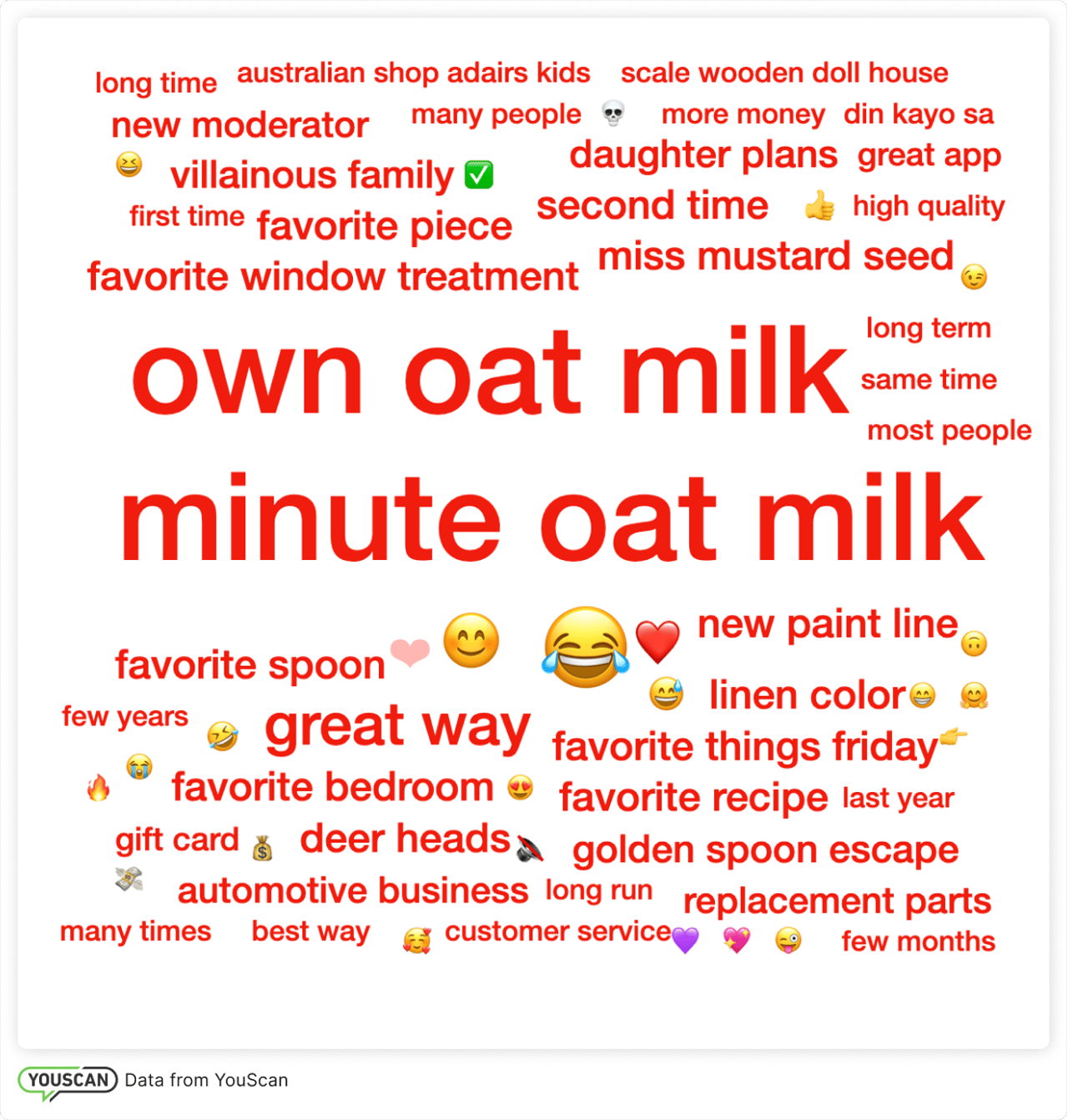 However, buying cheap products is not the only way of saving money. Many brands and activists are promoting rational consumption as an alternative, and it seems that the time for this trend has finally come. 
This is having a significant impact on fashion brands. A number of manufacturers now advocate for sustainable fashion and recycled fabrics encouraging people to purchase more expensive items since they will last longer. Meanwhile, sustainable fashion enthusiasts not only opt for more expensive products but also do shopping at second hand stores. 
As a result, some brands have combined promotion of better-quality products with second-hand items. For instance, Swedish fashion retailer NA-KD has a section on its website called Circle. Here customers can sell pre-owned items and get a credit for future purchases at their website.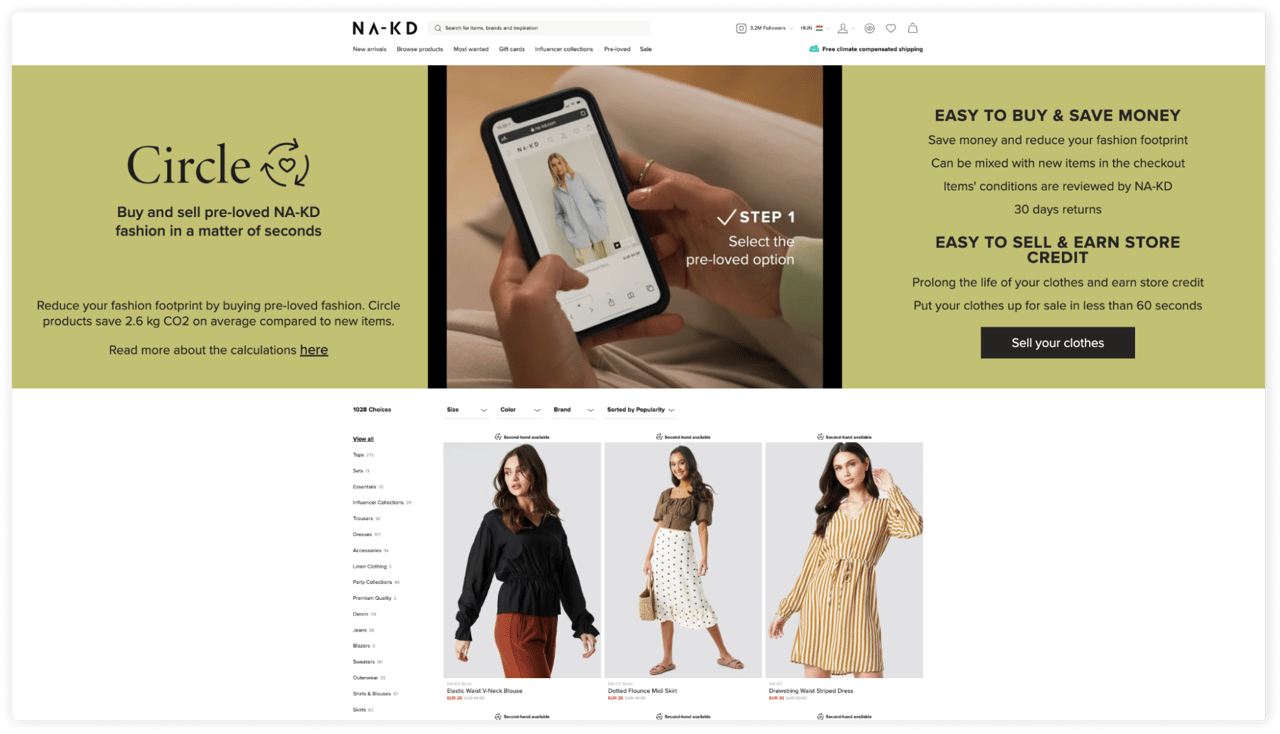 This option was actively promoted on social media when it was launched.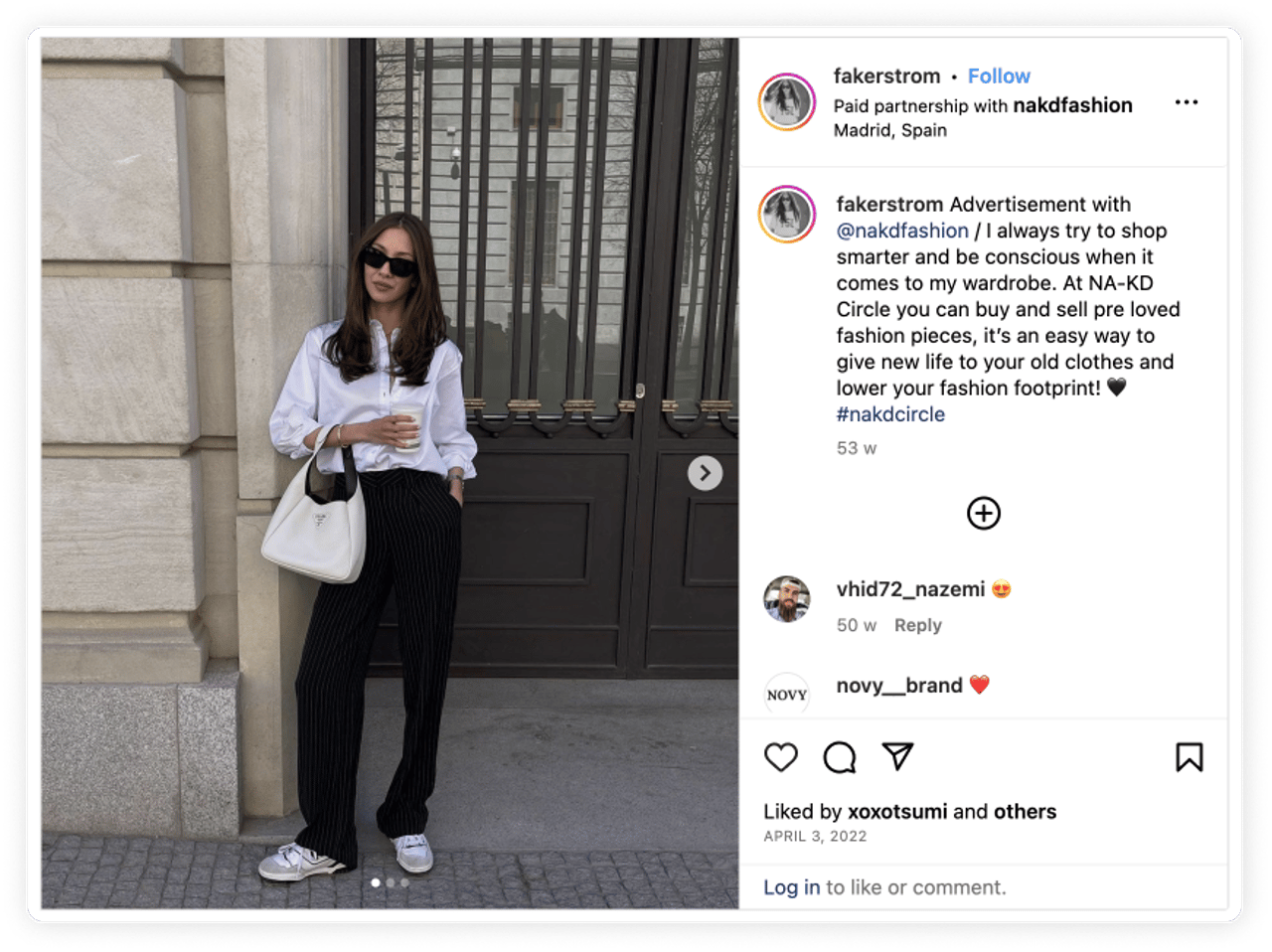 Consumer spending trends: loyalty is crucial 
When customers are on a budget, they become more critical and precise regarding where they spend their money. Consumer shopping trends align with customers' values, convenience and personal shopping experience. And the price, in this case, is an important but not decisive factor. 
This statement is proved by the recent Shopify Commerce Trends 2023 research. According to it, 70% of consumers would prefer the convenience of buying the same product all the time instead of looking for something similar on the Internet. 
Therefore, it is essential for brands to keep their customers loyal. Social media listening can help track this loyalty over time. For this purpose, you can use a specific metric – Net Sentiment Rate (ratio of positive mentions to negative). NSR differs depending on the industry, region, market, etc. For instance, beauty brands usually get more positive feedback than retail companies. 
If you track it regularly, you'll notice even the slightest changes in your audience's discussions. 
For instance, the average NSR for the watch brand Casio was around 40. However, it has dropped a bit recently.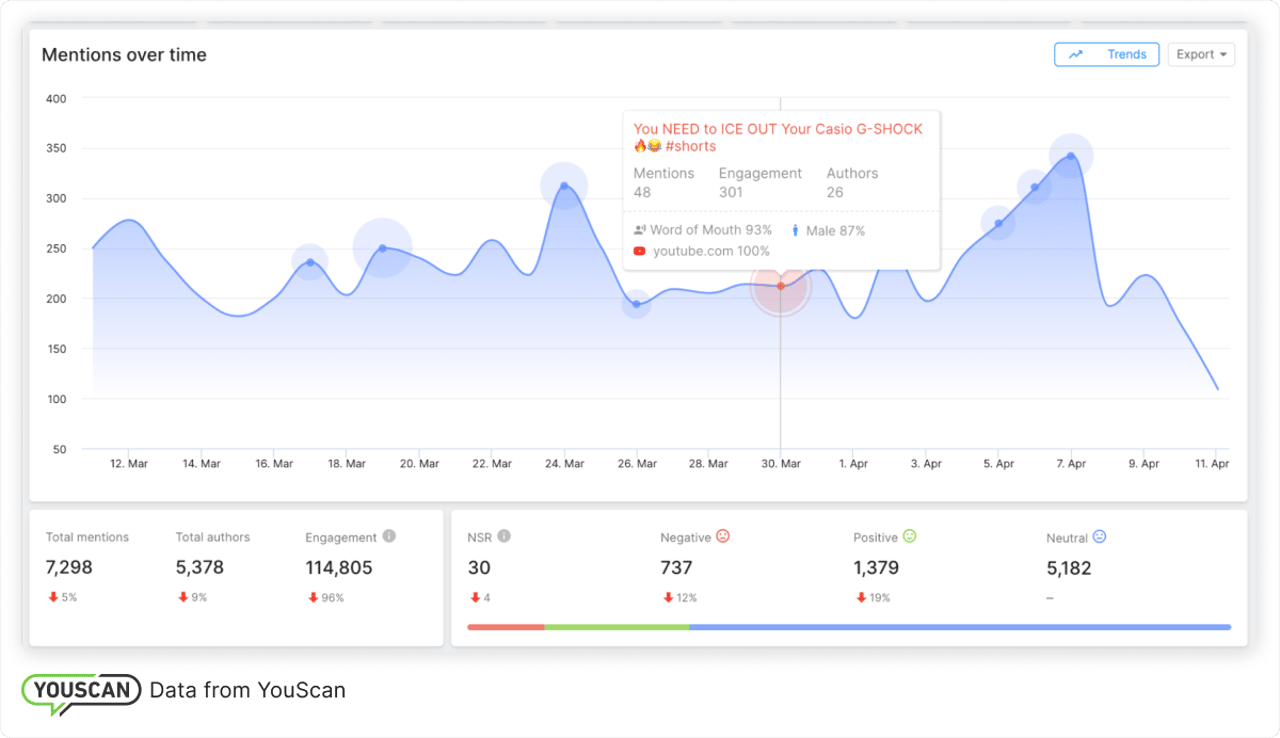 If you look deeper into this number, you'll see that this drop was provoked by a negative mention on YouTube where a blogger showed a Casio watch got frosted.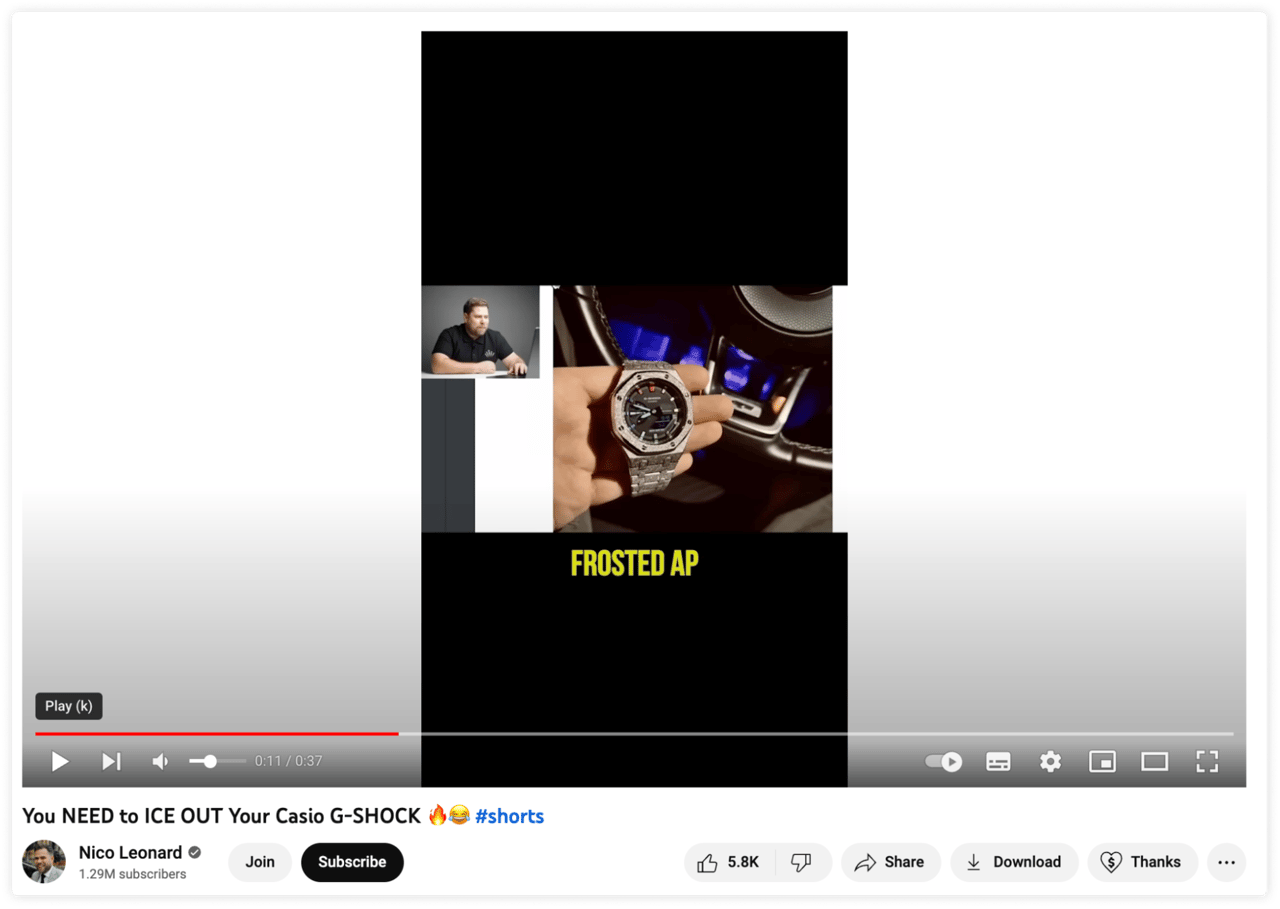 This post predictably caused reputational damage, and it affected the NSR of the brand. Tracking this data over time will help to see how loyalty toward the brand changes. 
Consumer retail trends and trends in digital
Customers and brands are both looking for ways to cut costs or at least spend their budgets more wisely. Predictably, companies will continue investing in the most effective and profitable promotions like influencer marketing or will encourage their audience to create user-generated content. 
However, there is another trend gaining popularity. Brand collaborations are one of the latest trends that influence purchasing habits. It helps companies exchange their audience and saves money on customer acquisition cost. 
In the fashion world, this type of campaign is widespread. In the last few years, lots of brands have launched collabs: Adidas with Gucci, Nike with Jacquemus, Fendi with Versace, etc. 
But the main thing is that customers really love collaborations, and many of these collabs  disrupt their markets. When Louis Vuitton launched a brand collaboration with another clothing brand Supreme, customers camped around the stores days before the drop, and it sold out in only one day. After that, the collection was reselling at twice as much as its high-street retail price. 
A similar situation happened to the Dior and Nike collab. 5 million users registered on the website to buy one of the 13,000 pairs of sneakers priced at $2,000 -2,200. 
These two examples aren't the exceptions: usually, customers like collabs and companies succeed in creating hype around them. 
More and more brands from other industries are following this trend. One of the most famous examples is the collaboration between Uber and Spotify. Customers with premium Spotify accounts can integrate the app with Uber and listen to their favorite music from thier Spotify playlist. 
Since these collaborations often surprise customers and bring good results, collabs will presumably be among the future digital consumer trends created by brands. 
Consumer trend reports
To follow all new and existing trends in your industry, you can create dashboards and track data in real time. In the example, you can see a report about digital consumer trends for the "Zero waste" topic.

Zero waste is currently on a high; the topic has 300,000 mentions per month with mainly neutral or positive sentiment. An interesting fact is that the top source of mentions is Pinterest. Marketplace Etsy is also among the top sources, so users not only talk about this trend but also buy products manufactured according to this eco-wave and sustainability in consumer trends.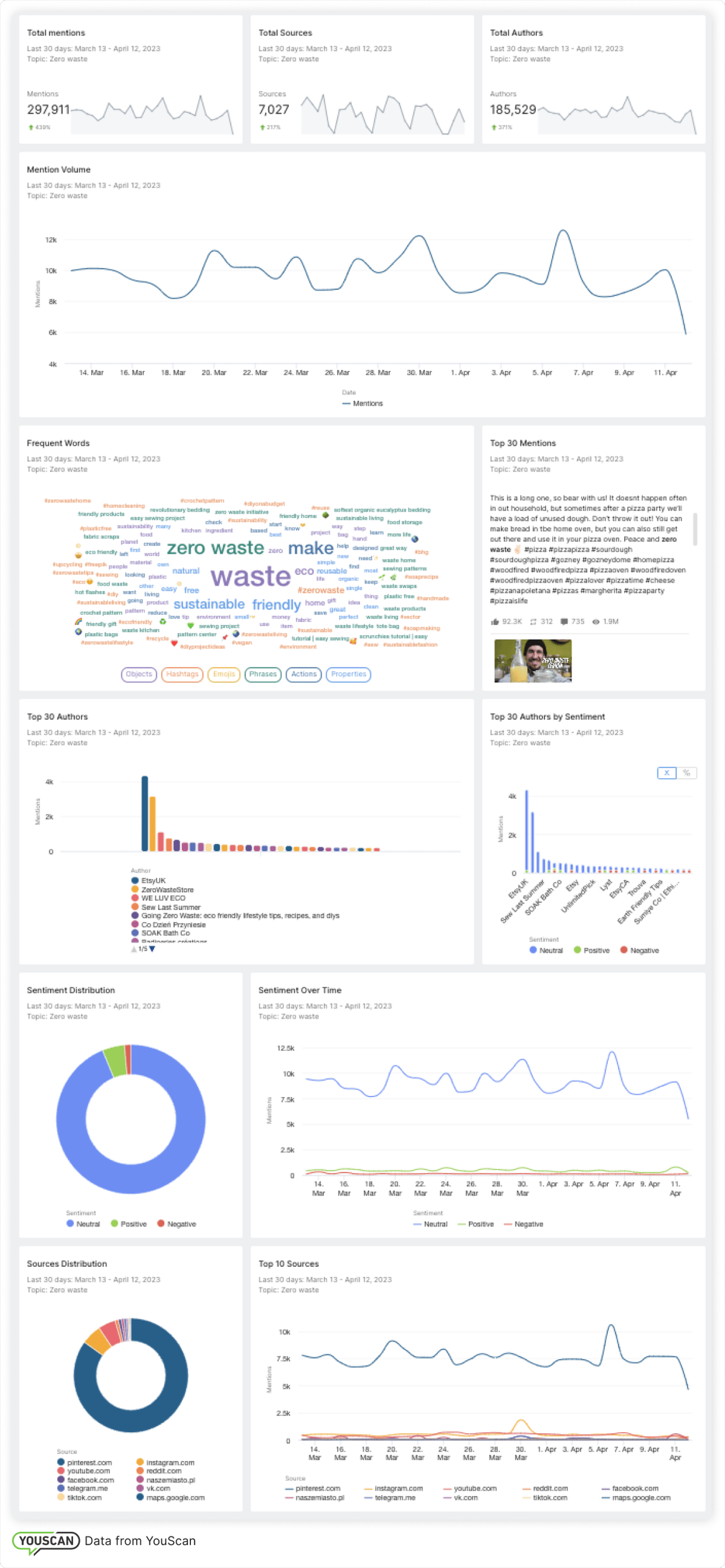 Based on industries and trends you want to track, you can customize widgets according to your needs and see the slightest of changes and spikes in data. 
Trends in consumer behavior: the main conclusions
Recent trends in consumer behavior show that while users are interested in cutting costs, they aren't ready to refuse products they are used to buying and consider as very convenient. For brands, loyalty is even more crucial: users aren't ready to overpay if quality has declined and will be very precise with every dollar they spend. 
Sustainable trends can get a second wind as a way of consumption that not only helps to take care of the environment but also save money and invest in quality over quantity. At the same time, collaborations and partnerships are alsopopular among brands since it helps achieve good results and save marketing budgets whilst growing the audience. 
If you want to know more about current consumer trends in your industry, try YouScan's free demo.