Twitter's latest drama: the X rebranding saga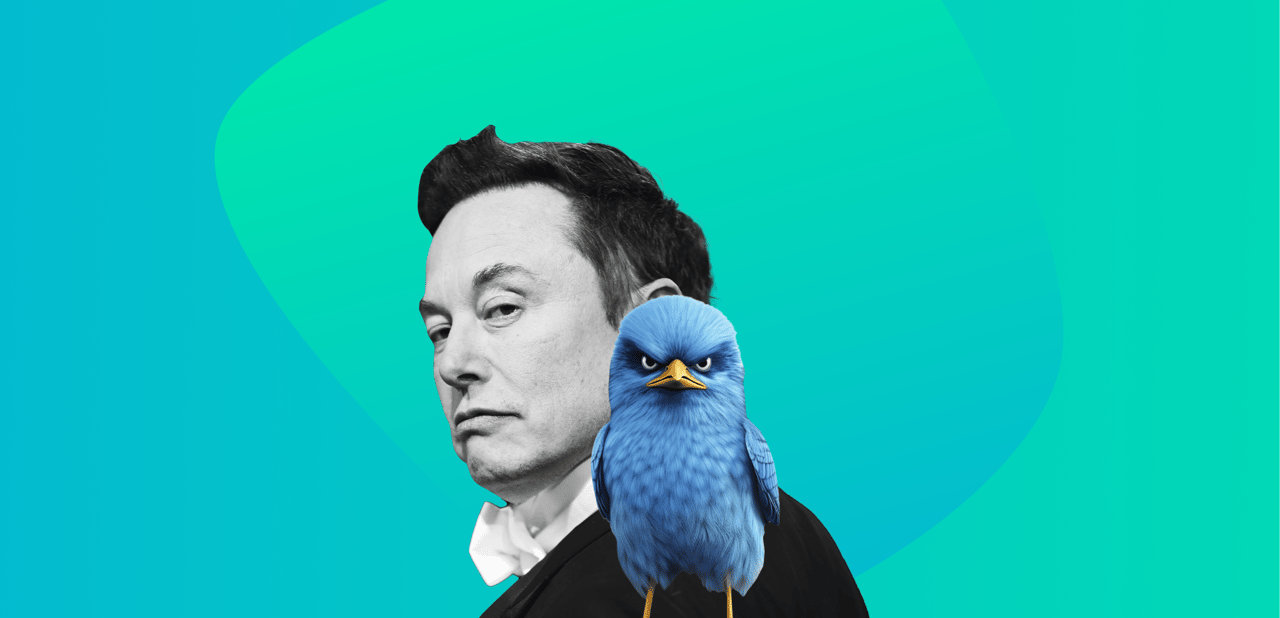 The summer is full of noteworthy updates on social media. Shortly after the announcement of Threads' launch, Elon Musk once again made headlines with his recent Twitter activities.
The tech billionaire has been transforming Twitter's face since assuming platform control last year. In a bold move, Musk decided to part ways with Twitter's iconic bird logo, replacing it with a minimalist, monochromatic 'X'. This significant change sparked a global conversation, generating nearly 4 million mentions worldwide. 🌎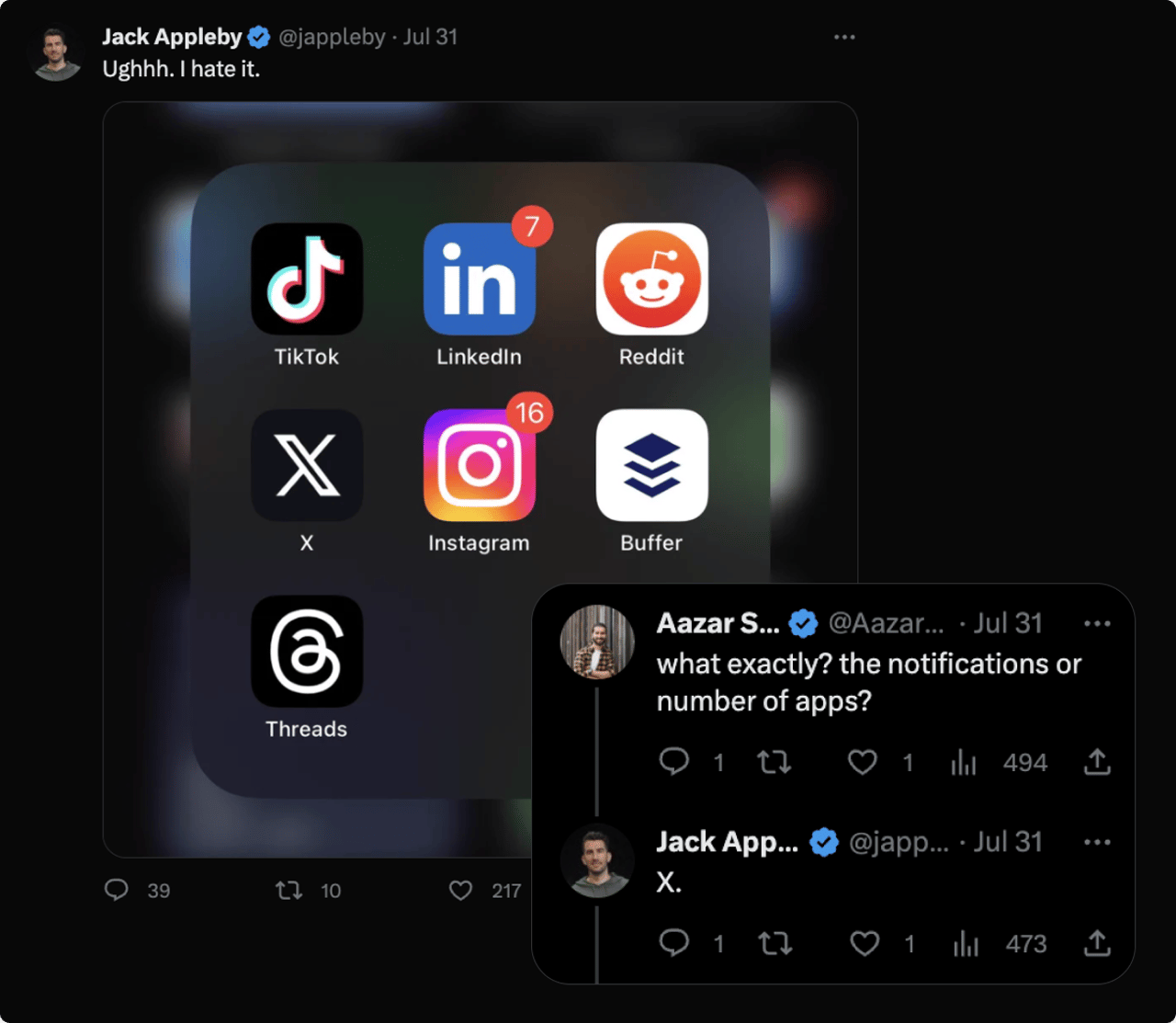 Did Elon Musk manage to save his reputation?
Elon Musk's public image got a serious hit! And just when you thought it couldn't possibly get any worse, surprise, there's always a chance for "improvement". During the last couple of weeks, there were more than four times as many negative mentions about Elon Musk compared to positive ones. 🔥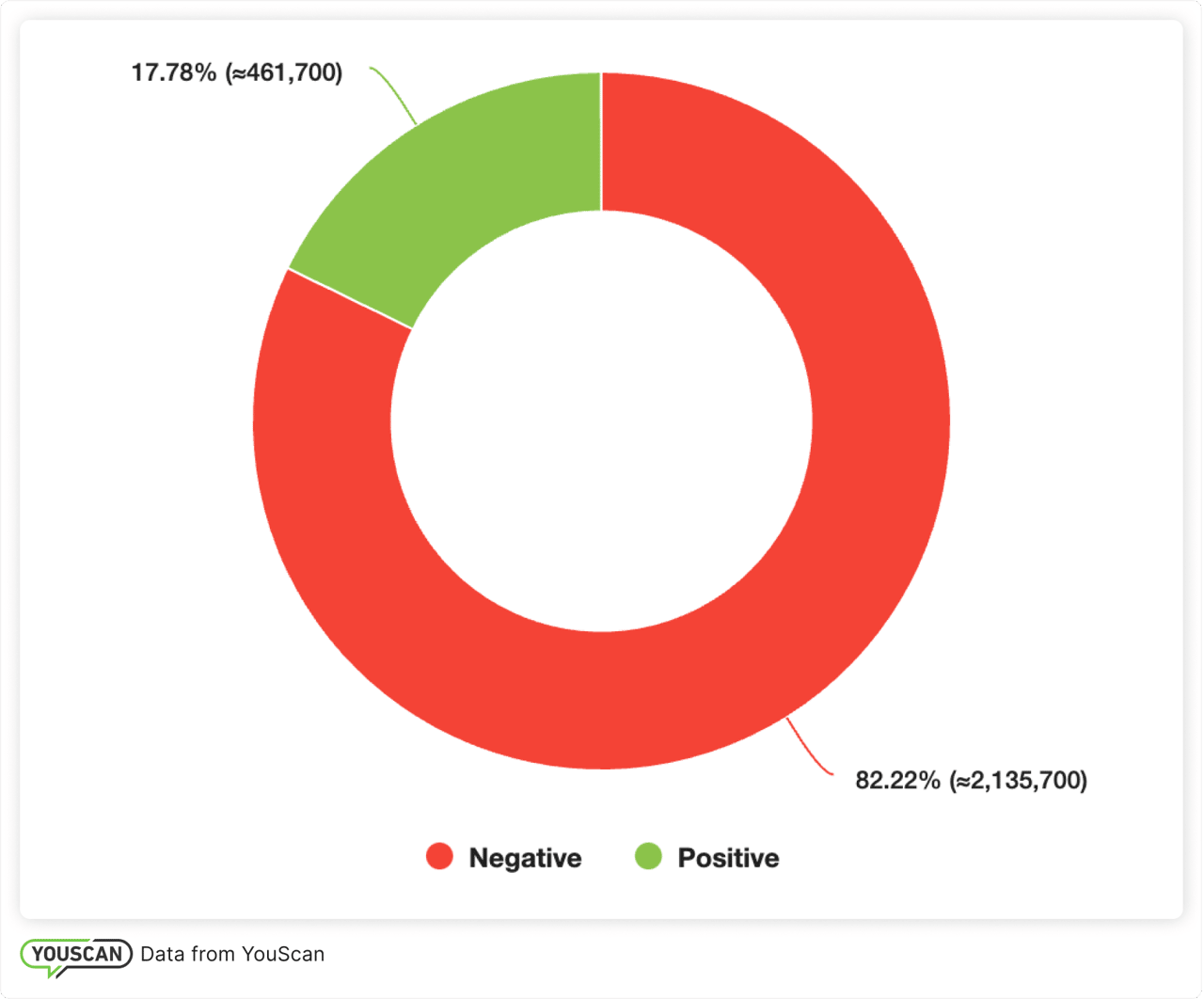 Dive into users' attitudes towards the rebranding
Curious to know more, we turned to our AI social listening assistant, Insights Copilot, to summarise the user's attitudes towards the new logo. 🤖
In the news of Twitter's rebranding, social media users stand divided. The new logo has encouraged various reactions – from criticism and confusion to humor and support.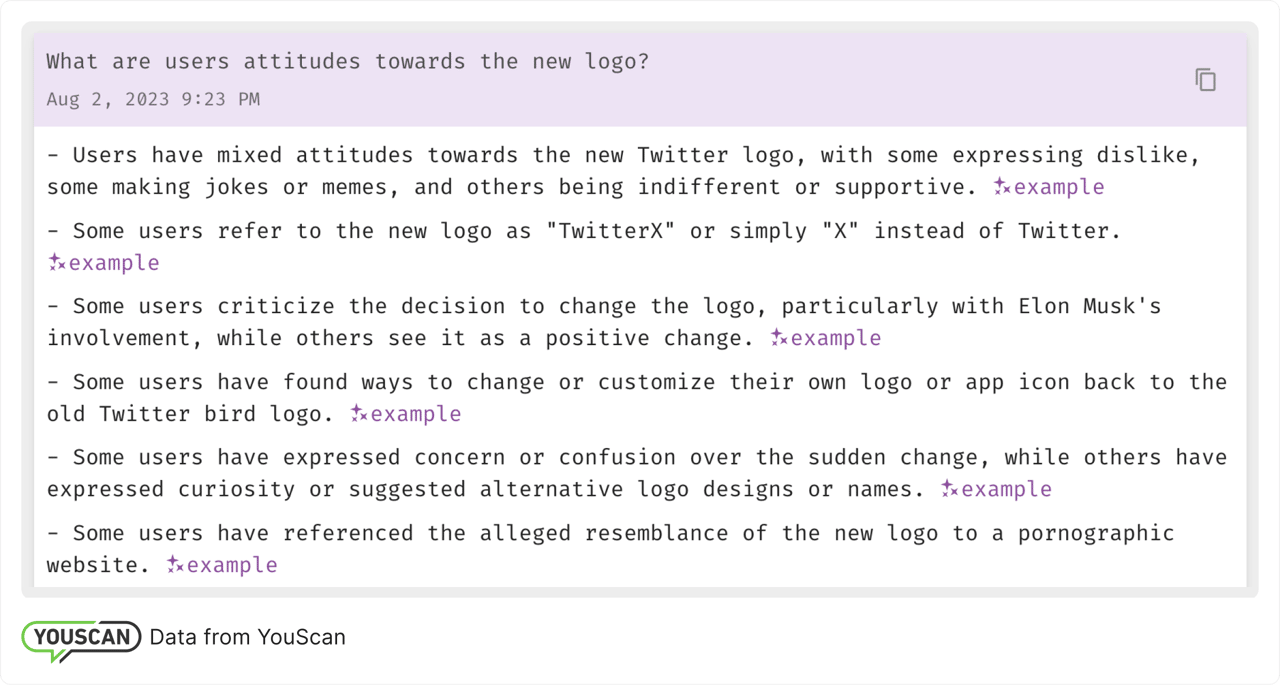 Some social media users view the change as a refreshing pivot, embracing the new direction.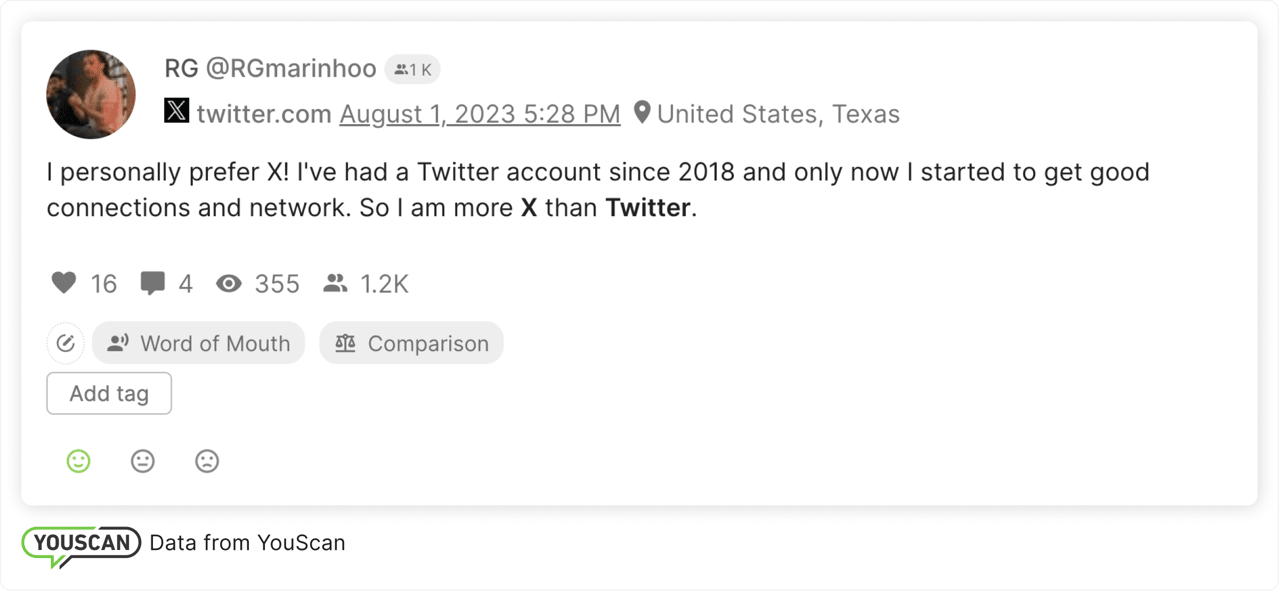 This enthusiasm has led to a creative trend where users merge app logos to represent letters.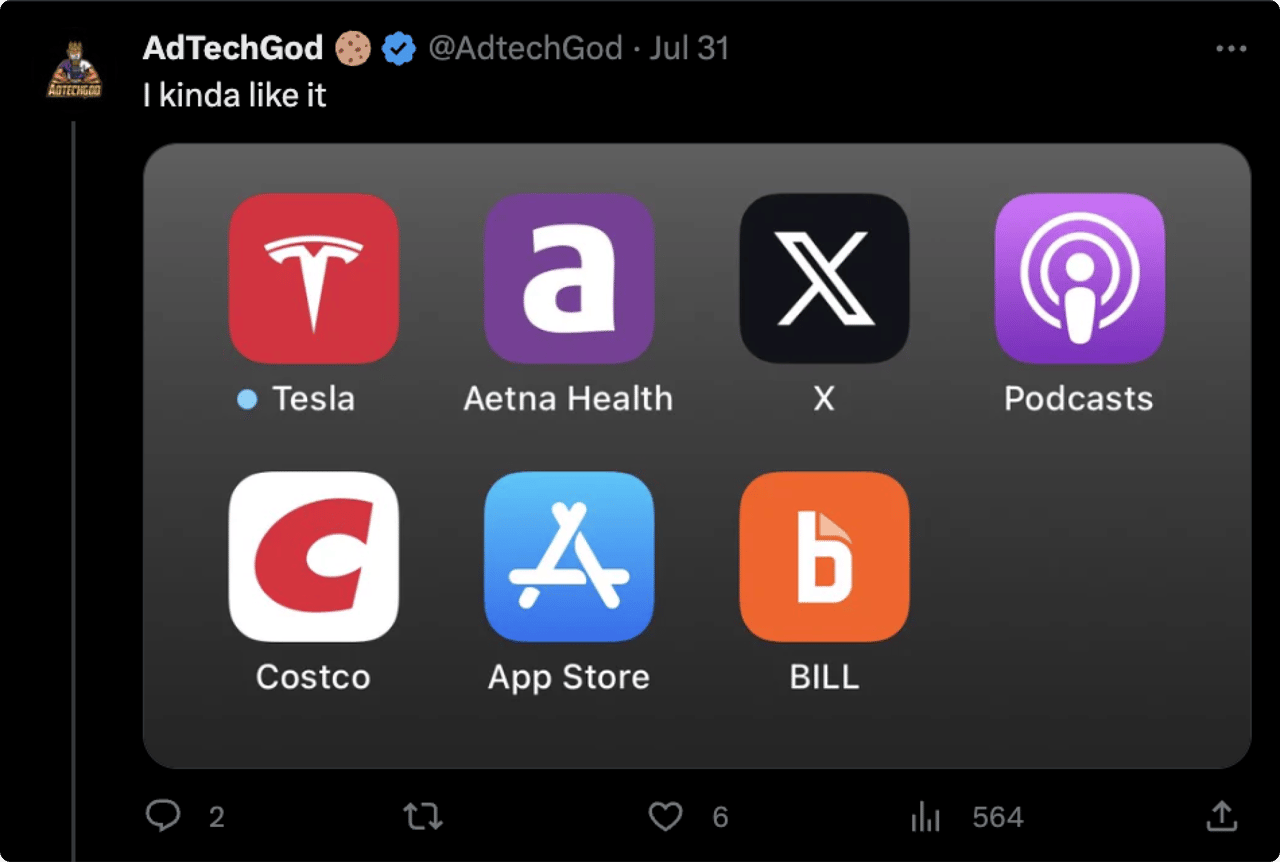 Speaking of criticism, some users have noticed an interesting twist: they say that the new logo looks similar to those used by adult-oriented websites.


RIP, Blue Bird
Twitter's blue bird disappeared, and the Internet went wild! Thousands of users expressed dismay with hashtags like #RIPTwitter and #RIPTwitterBird, posting nearly 46 thousand mentions. 🐦
We asked Insights Copilot to summarise people's thoughts on the beloved old Twitter logo. Here's what we discovered: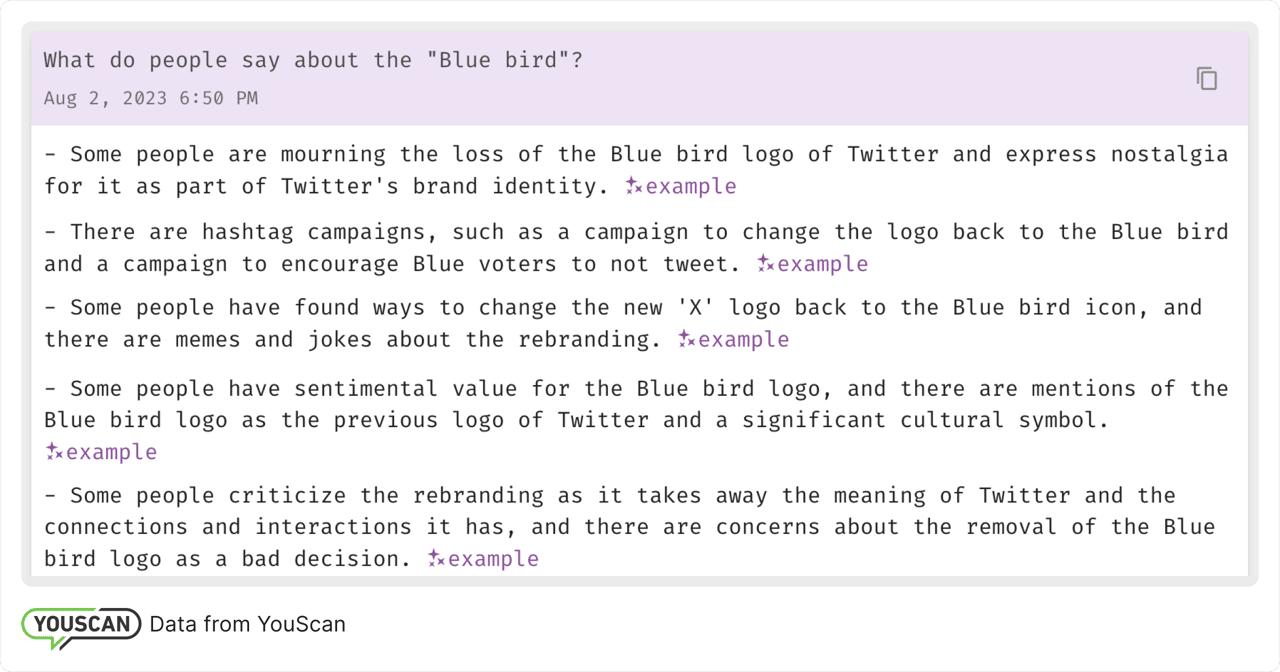 The loss of Twitter's iconic 'Blue Bird' logo has left many social media users feeling sentimental. Many people think it was part of Twitter's legendary brand identity.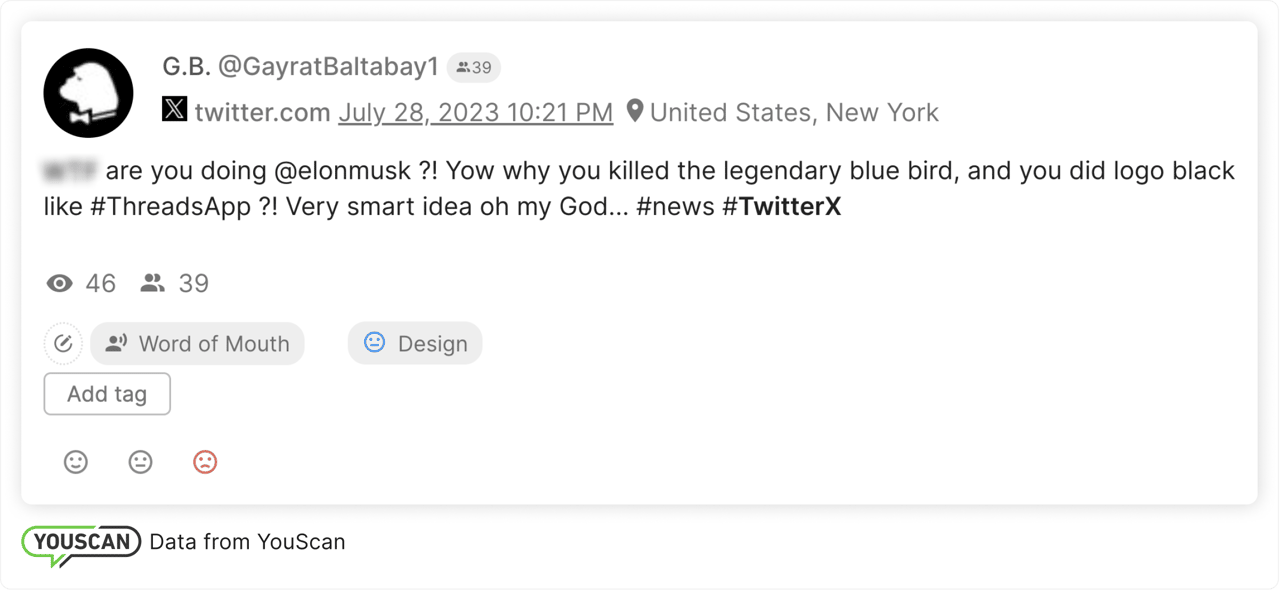 A giant illuminated X sign
Could the situation get any worse? Social media erupted with a scandal regarding a massive 'X' sign installed on the roof of Twitter's San Francisco offices. This move didn't sit well with city officials and some residents. 🚫
The story quickly went viral, with the top videos accumulating nearly 37.8 and 38.4 million views.
Post by @itsmefrenchy123 👇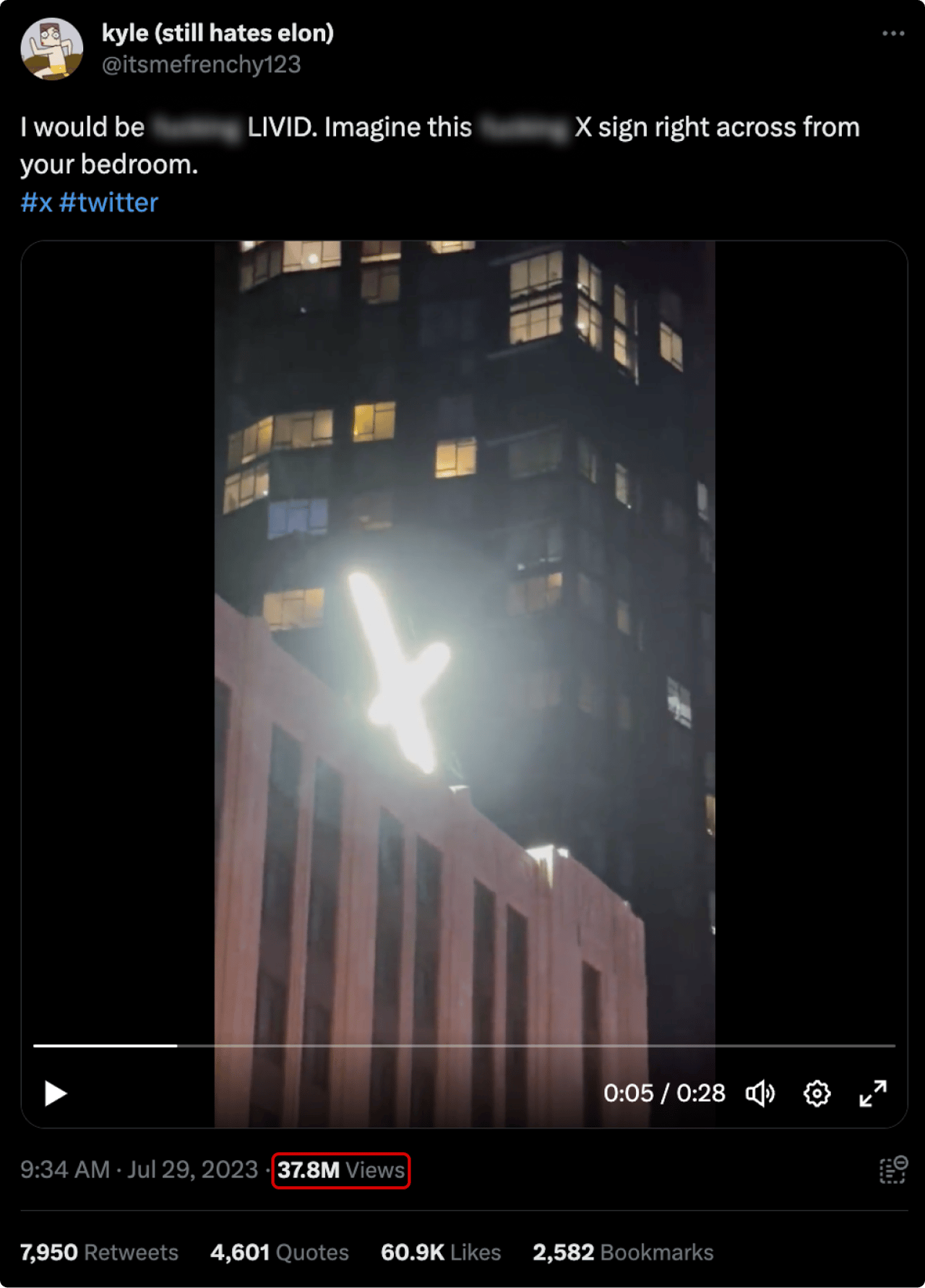 Post by @realchrisjbeale 👇


Does this mark the end of Twitter's Era?
The Blue Bird holds significant cultural value for many, as users mention its previous prominence as the symbol of Twitter and a reflection of the platform's essence. 
Despite the logo changes and discussions following the rebranding, Twitter (or, rather, "X") users are not planning on leaving the platform anytime soon.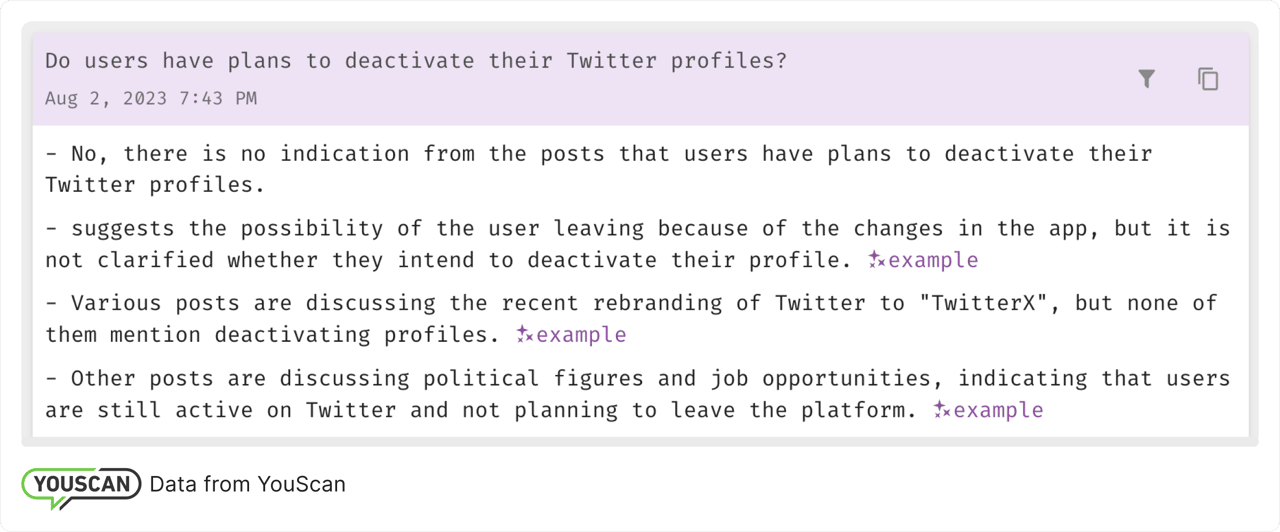 Twitter's rebranding to 'X' sure generated a lot of buzz. With a mix of shock, humor, and even some support, it's clear that changing from the familiar and iconic Blue Bird was a big deal to many. Whether the change was good or bad, it got people talking.
Now we're all waiting to see what comes next for Twitter under its new 'X' name. Stay tuned for more updates! 🚀