Threads: text sharing revolution or social media fad?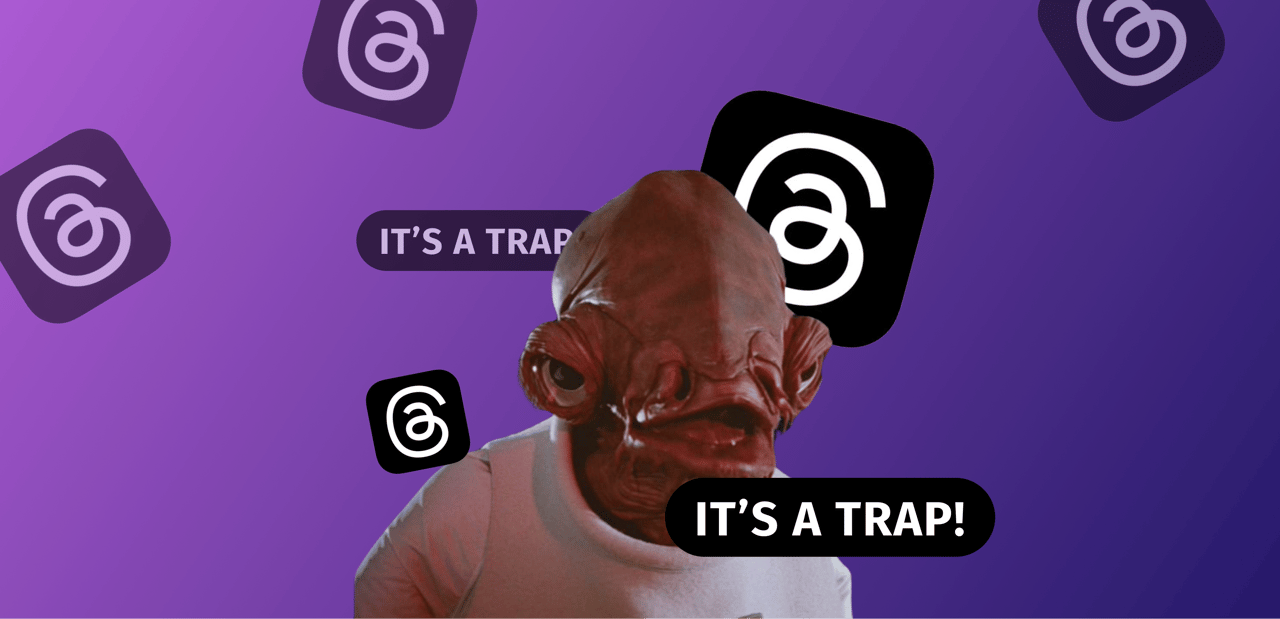 Threads gathered 100 million users within its first five days, surpassing the record set by ChatGPT. This remarkable achievement makes Threads the fastest-growing platform in history, capturing the attention and curiosity of millions worldwide! 🤩 🌎
So, what do people say about the recently launched Threads app? We used YouScan and its magic social media listening assistant, Insights Copilot, to find an answer to this question.


Exploring the social media buzz
Since its launch on July 5th, Threads has taken social media by storm, accumulating nearly 18 million mentions across various networks. The buzz peaked on July 6th, with a surge of 3.5 million posts. Although the peak was fleeting, the discussions have since subsided.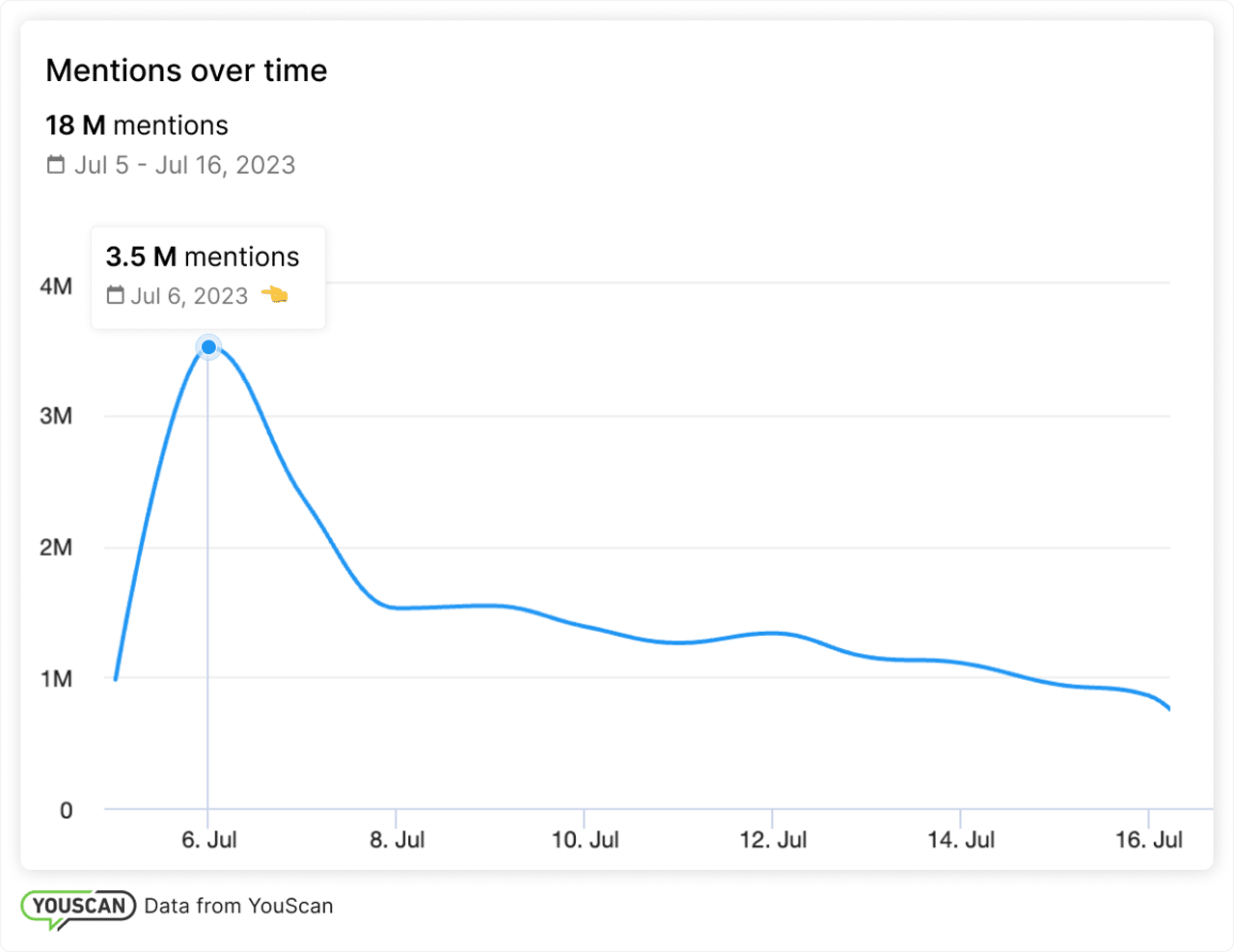 Nevertheless, Threads sparked a truly global conversation! The app generated the most active discussions in the United States, United Kingdom, Japan, Brazil, and India, marking its presence in diverse corners of the globe.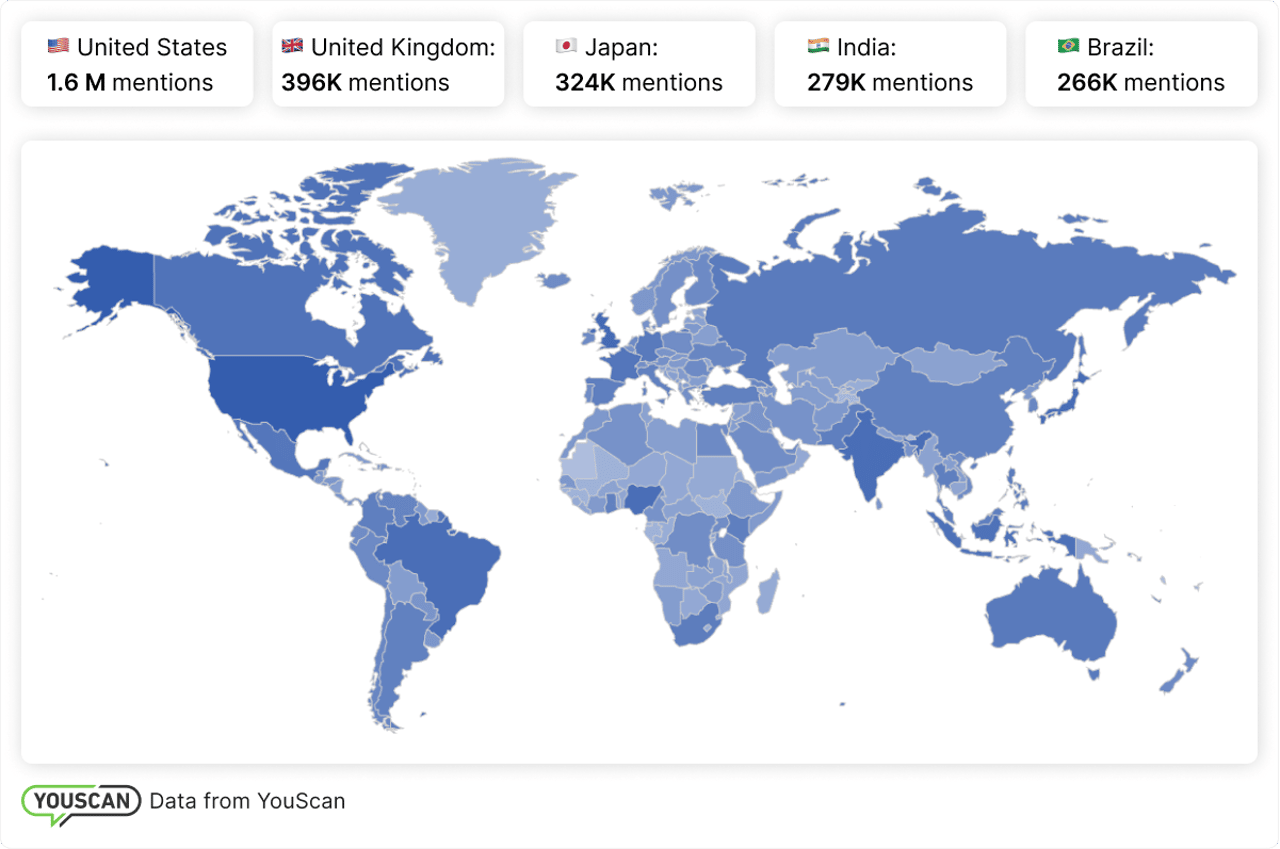 Social media users' reaction
Threads has sparked a diverse range of reactions among the audience. Interestingly, the number of negative mentions currently outweighs the positive ones: the Net Sentiment Rate is -22. But wait, what didn't resonate with the audience's preferences? 🤔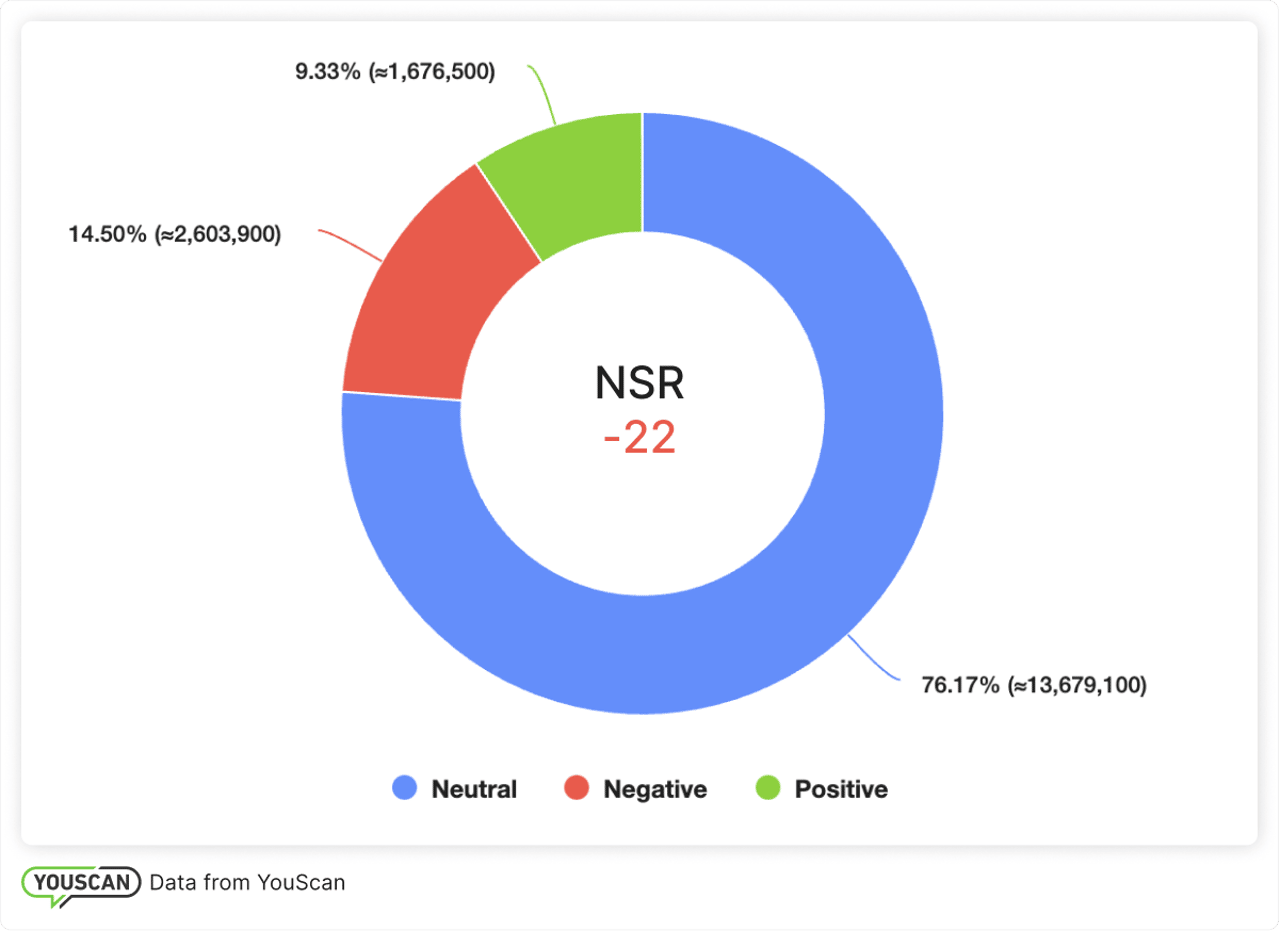 To shed light on this, we turned to Insights Copilot, our smart social listening assistant, and asked it to provide us with the top five negative topics discussed about the new app. 
Insights Copilot gave us a comprehensive answer: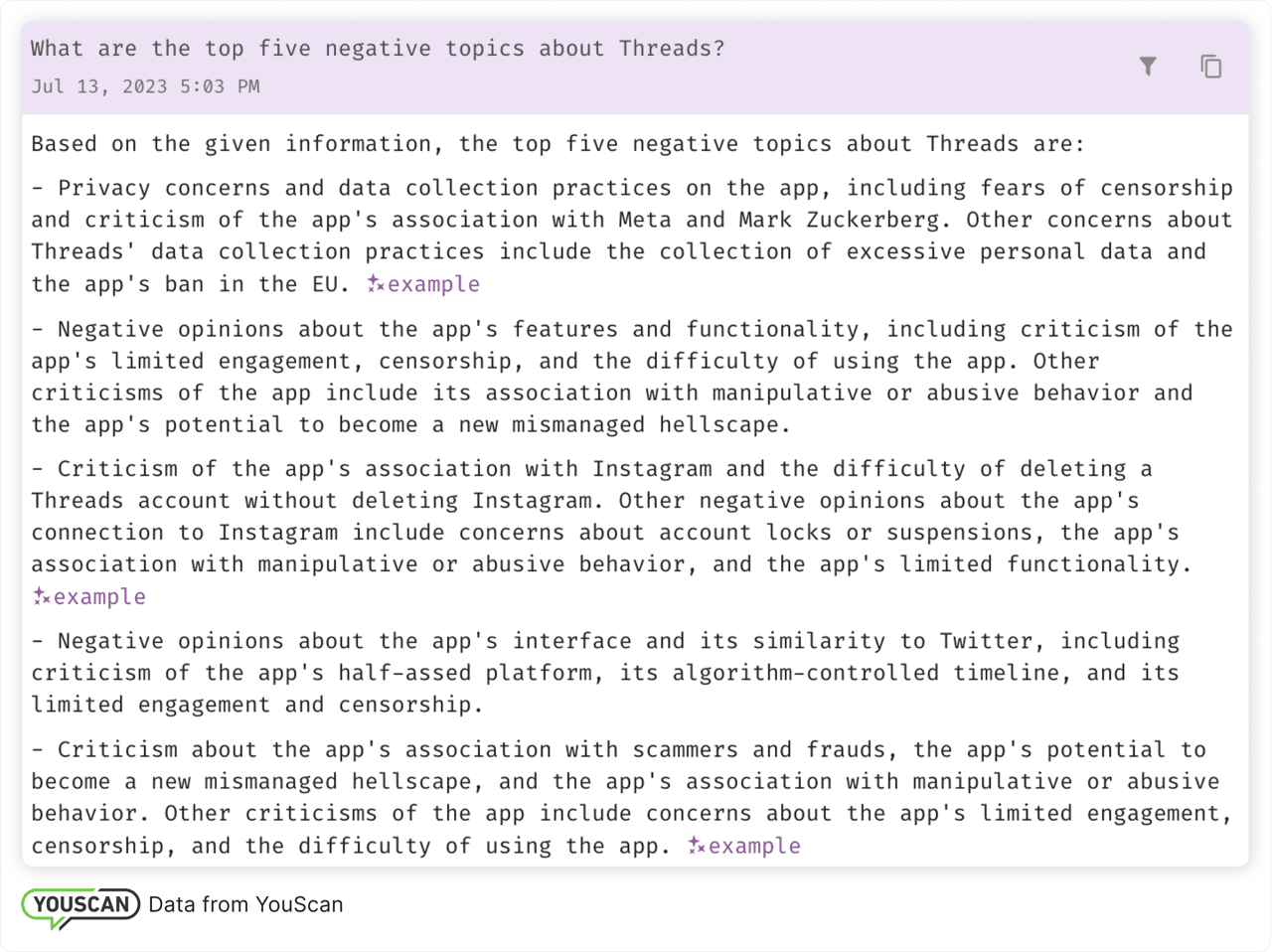 Huge! 
Users have raised several concerns regarding Threads that revolve around different aspects of the app. 
🔐 Privacy and data collection are significant worries. Another set of concerns revolves around limited engagement, content censorship, and usability challenges. Some users have found it difficult to actively engage with others on Threads, and they question the extent of content control and censorship within the app.
Additionally, users are concerned about the connection between the two platforms and the difficulty of deleting a Threads account without affecting their Instagram presence. This situation has even prompted some users to share "It's a trap" meme from Star Wars. 😁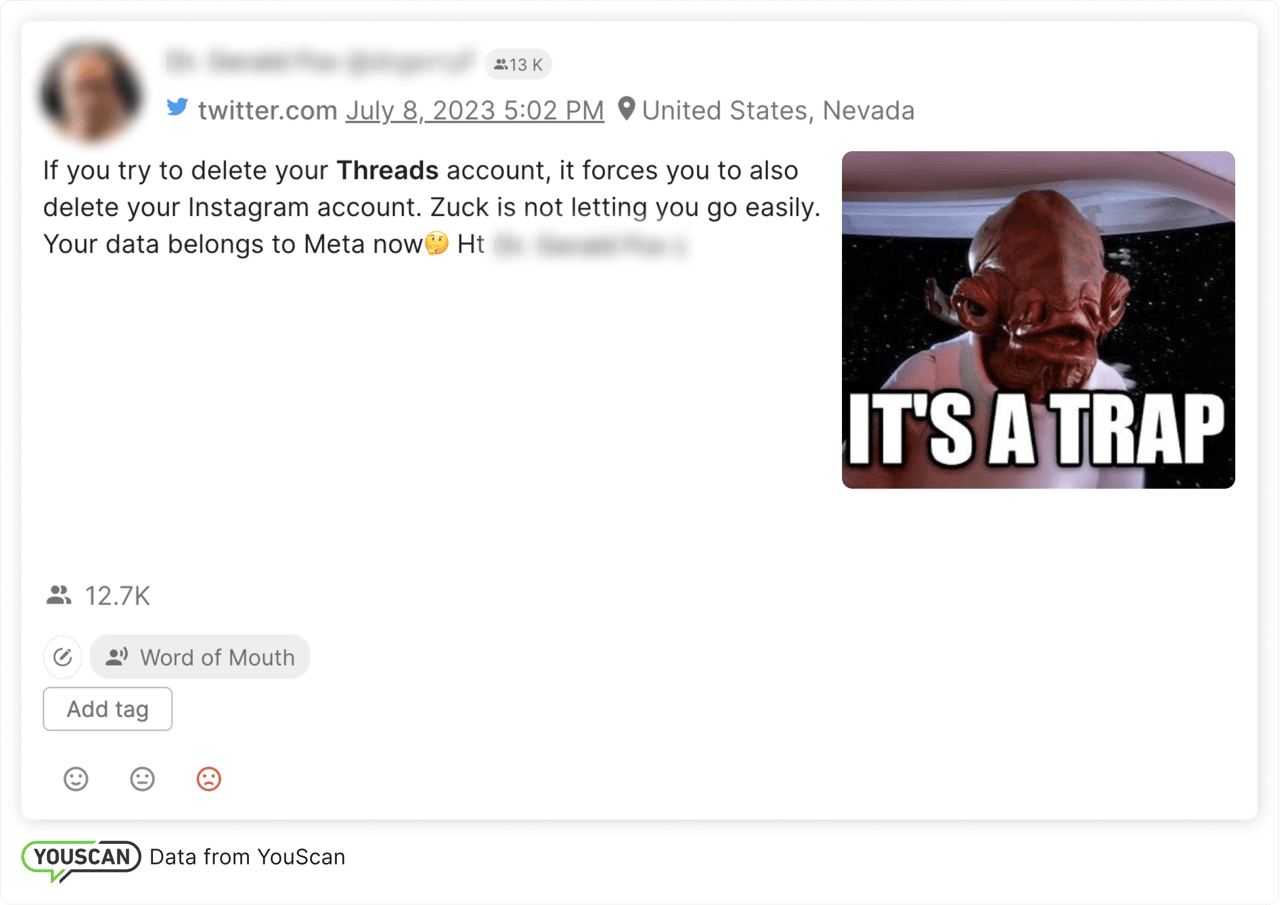 Lastly, users are wary of potential mismanagement within the environment, leading to doubts about user safety and the overall trustworthiness of Threads.
But is everything that bad? We asked Insights Copilot to provide us with the top five positive topics discussed concerning Threads.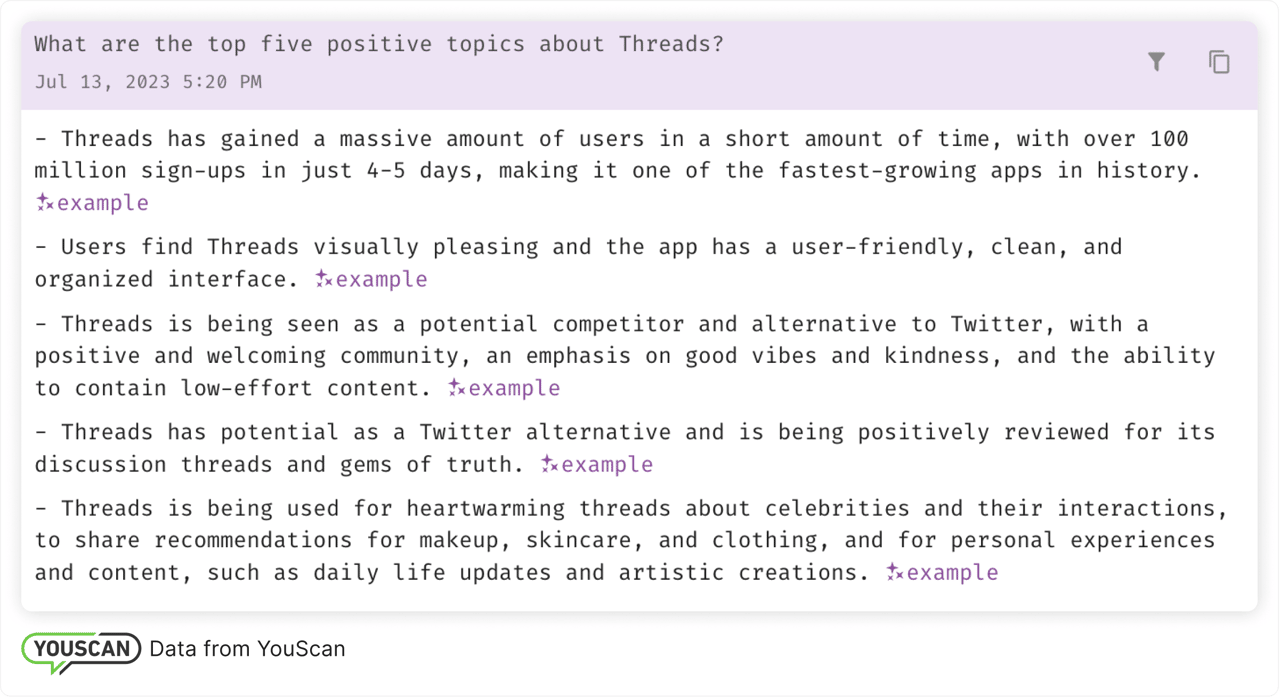 Seems like the Threads app still has its fans! 🥰
Users praise Threads for its visually appealing and user-friendly interface. Also, it is viewed as a potential competitor and alternative to Twitter, with a positive and inclusive community atmosphere. The Threads app is a platform for heartwarming content, recommendations, and personal experiences, showcasing various topics and creativity.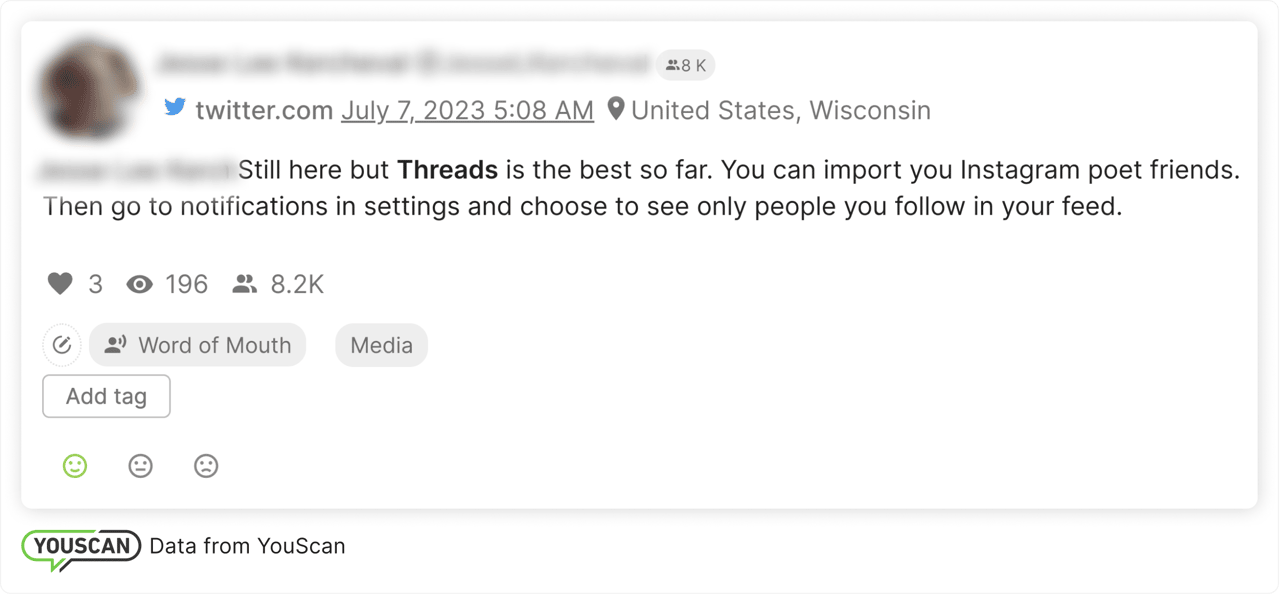 So, Threads or Twitter?
Comparing Threads and Twitter is quite a hot topic right now. So, let's find out what Insights Copilot thinks about it.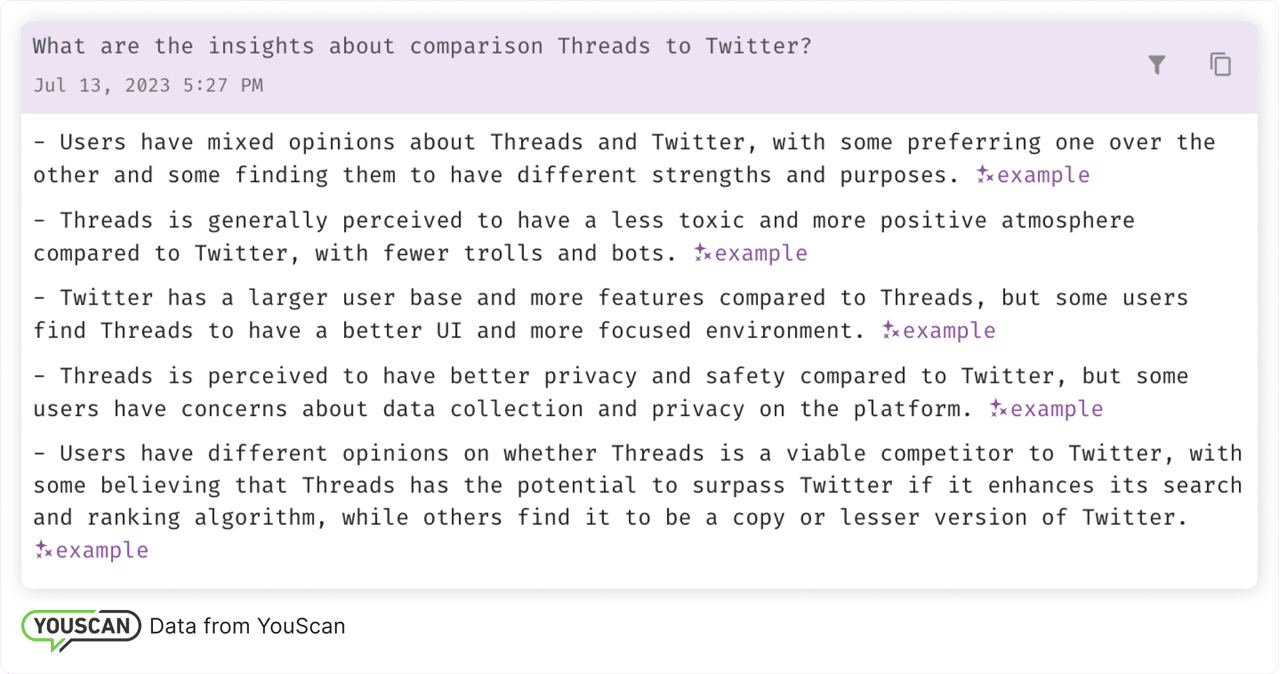 Users have different opinions about Threads and Twitter, expressing preferences for either platform based on their needs and preferences. While some users appreciate Twitter's larger user base and extensive features, others find Threads to have a better user interface and a more focused environment.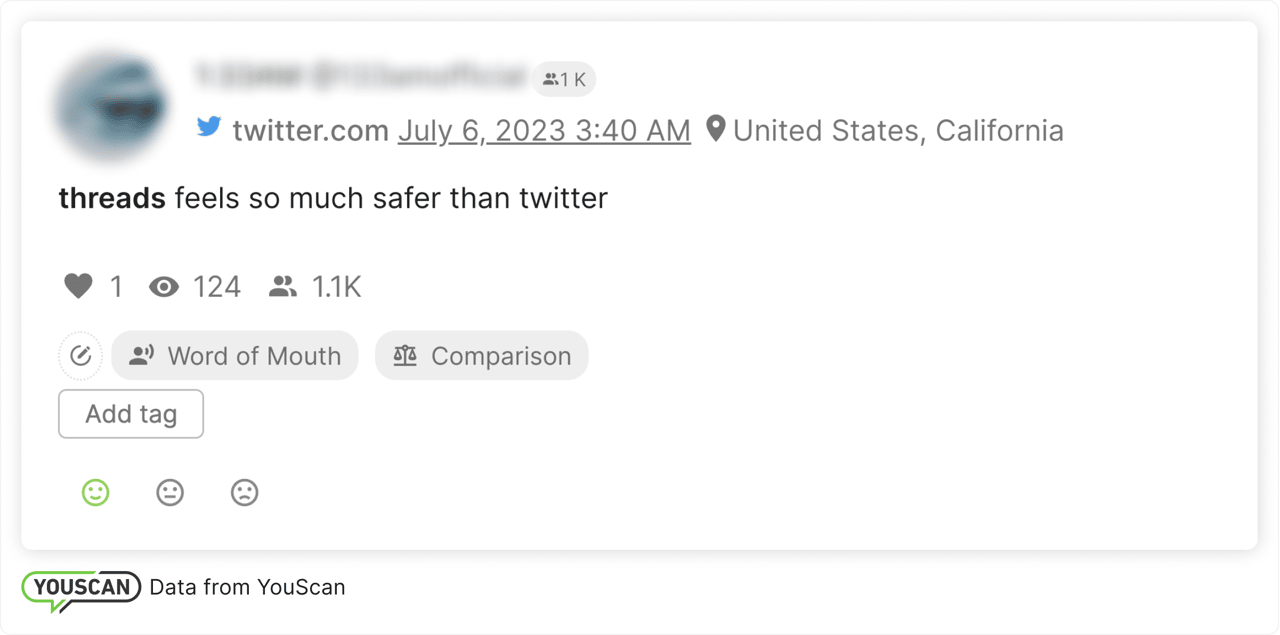 When it comes to toxicity, the Threads app generally gets a thumbs-up. It tends to have fewer trolls and bots causing trouble. Twitter, on the other hand, with its massive user base, brings together a wider range of opinions and discussions.
Speaking of privacy and safety, Threads app seems to have a better rep in those areas. People think it offers stronger privacy and safety measures. But hey, there are still concerns about data collection and privacy, so it's not all rainbows and unicorns! 🌈
YouScan and Insights Copilot helped us analyze discussions about Threads, that trendy social network. However, the million-dollar question remains: are these discussions here to stay for the long term? 🤔
Want to learn what people say about your brand? Try our social listening platform!