A step-by-step guide to reputation management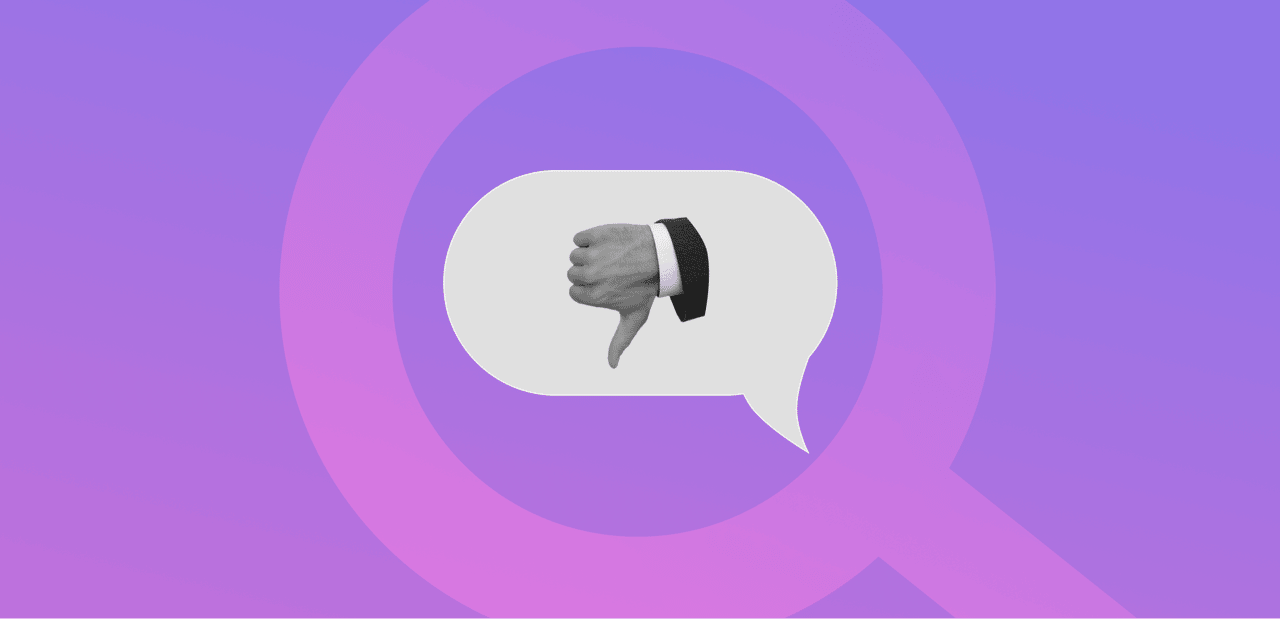 A favorable brand reputation is an essential aspect of building a successful business. A positive brand image directly influences the audience's willingness to buy products or services. However, reputation requires consistent work to be established, maintained, and restored in some cases. Hence, we've prepared an overview of brand reputation management approaches to make it easier for you to build an action plan and make your brand grow.
Why brand reputation matters
Brand reputation is what people think about a brand, how they perceive it, and what they associate it with. Online reviews, word of mouth, position on the market: all these components form the brand's image. 
Did you know that 9 out of 10 consumers look for reviews before making a purchasing decision? At the same time, almost 80% of shoppers tend to trust online reviews at the same level as personal references from friends and family. 
These numbers are convincing enough to understand that reputation is a driver of sales and the company's profits overall. 
Meanwhile, it's also important to track and timely respond to customers feedback as another research by Oberlo shows, that 97% of shoppers reading online reviews also pay attention to businesses responses. 
The logical conclusion is that brands need to constantly track their reputation. Keep on reading to know how to monitor online brand reputation. 
How to leverage online reputation monitoring
In a nutshell, tracking the audience's perception is only a part of reputation management, but the better you do it, the easier it becomes to market your brand. 
In order to get the full picture, companies should track social mentions, including social networks, media outlets, review platforms, e-commerce platforms, and so on. Social media intelligence tools like YouScan assist businesses not just in gathering all the data listed above, but also in quickly analyzing it and handling crisis situations.
For example, you may immediately assess your audience's attitude toward your brand or its specific products and track brand health. According to a Deloitte expert, healthy brands provide clients with a consistent experience that meets their expectations. As a result, customers have a stronger emotional connection to such brands. 
YouScan allows you to track your brand's general sentiment and gain specific insights on certain aspects of your products. Discover the most mentioned characteristics and how people feel about them, and check if this corresponds to your messaging. If your marketing campaigns emphasize the high level of service you provide, but in reality, consumers frequently complain about it, you must address the issue as quickly as possible to maintain the reputation as a company that places a high value on its customers.
Glossier, for example, focuses on the thoughtful design of its products and believes that skincare should come first. The brand works hard to improve its reputation, and the results are remarkable. Customers love the company's design, functionality, and health effects, as demonstrated by the statistics below. This is exactly how Glossier communicates its beliefs and benefits.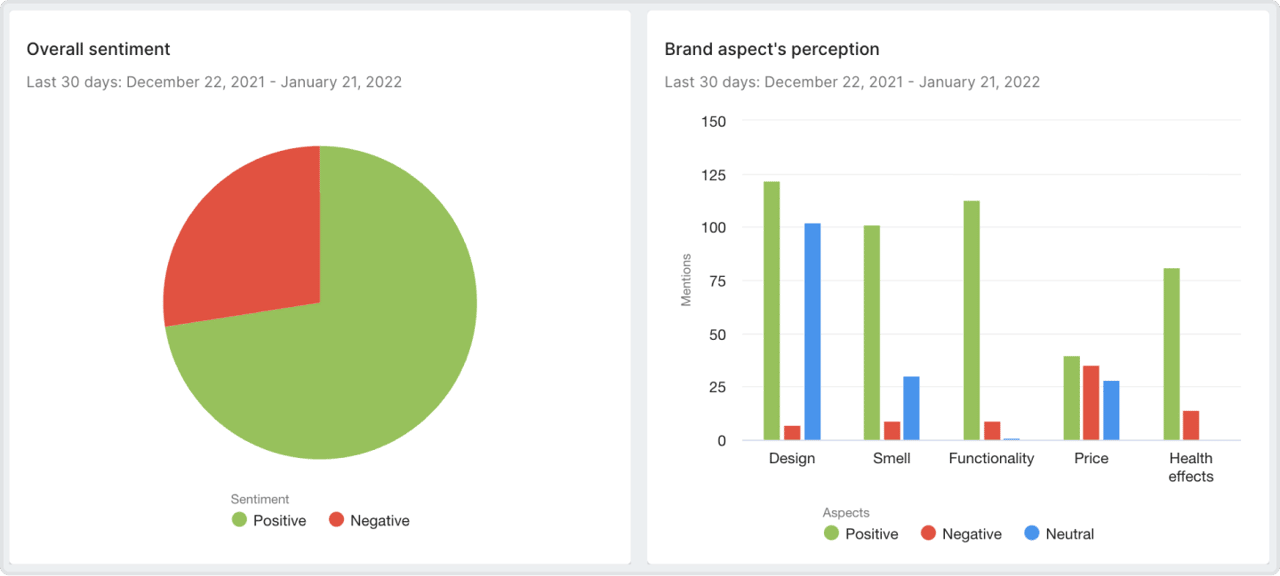 How did Glossier achieve such a fantastic reputation? We'll guide you through the actions that help manage brand reputation. 
1. Be prepared for any reputational damages
Even though it is impossible to completely avoid crises, companies can still prepare for and strive to avoid at least some unfavorable scenarios. PR managers and other stakeholders who deal with the company's reputation should be fully informed of all the sensitive issues that could harm the brand's image. 
Having all the potentially harmful information at their fingertips, managers can create a list of possible threats and instructions on acting if they occur. Each company should have a guide or at least an internal Q&A on such things as:
1. Who is a spokesperson? Depending on the situation, these can be different people. Sometimes, an answer from the PR manager is enough, but sometimes, it's the CEO who should speak.
2. What is the maximum reaction time? Don't keep the public waiting for too long, especially when dealing with delicate issues.
3. What should be said in this or that situation? Predict as many negative scenarios and replies as possible so that customer service, communications, and other teams can use these ready-made responses in their work. Nonetheless, these replies should be customized and personalized so that the customers they are addressed to don't feel like receiving a repetitive come-off.
Gucci, one of the leading luxury brands, has recently launched a new collection dedicated to the Chinese Year of the Tiger. The promo materials featured models beside real tigers, eliciting a barrage of negative reactions from social media users. The main concern was about using wild animals in the campaign, but the brand promptly responded with an explanation. Animals were photographed in a safe environment, according to Gucci, and then edited into the images. Meaning, the brand predicted such a reaction and knew exactly how to respond.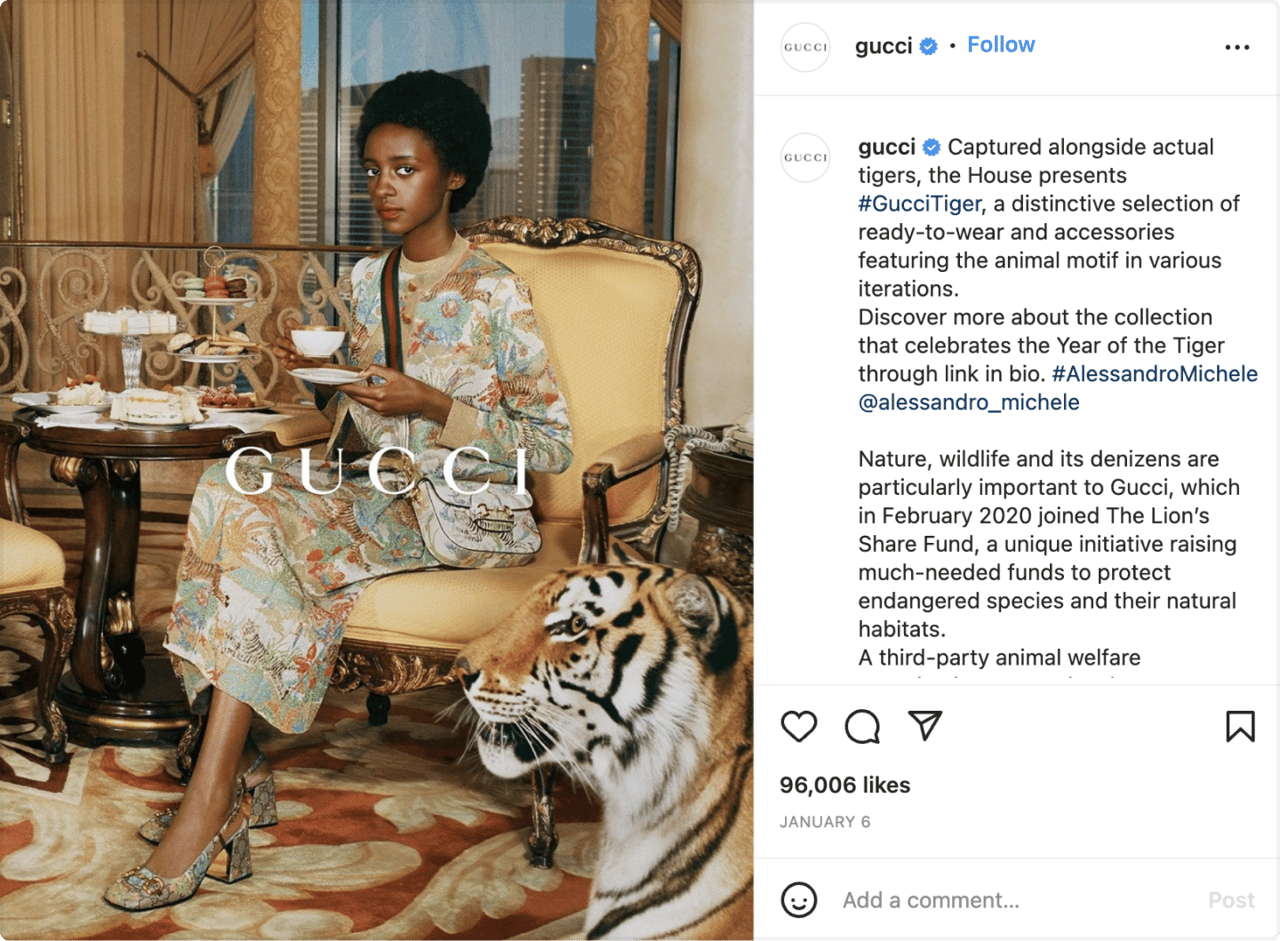 Nevertheless, some part of the audience continued to criticize the company for using wild creatures in its advertising, claiming that "tigers are not accessories."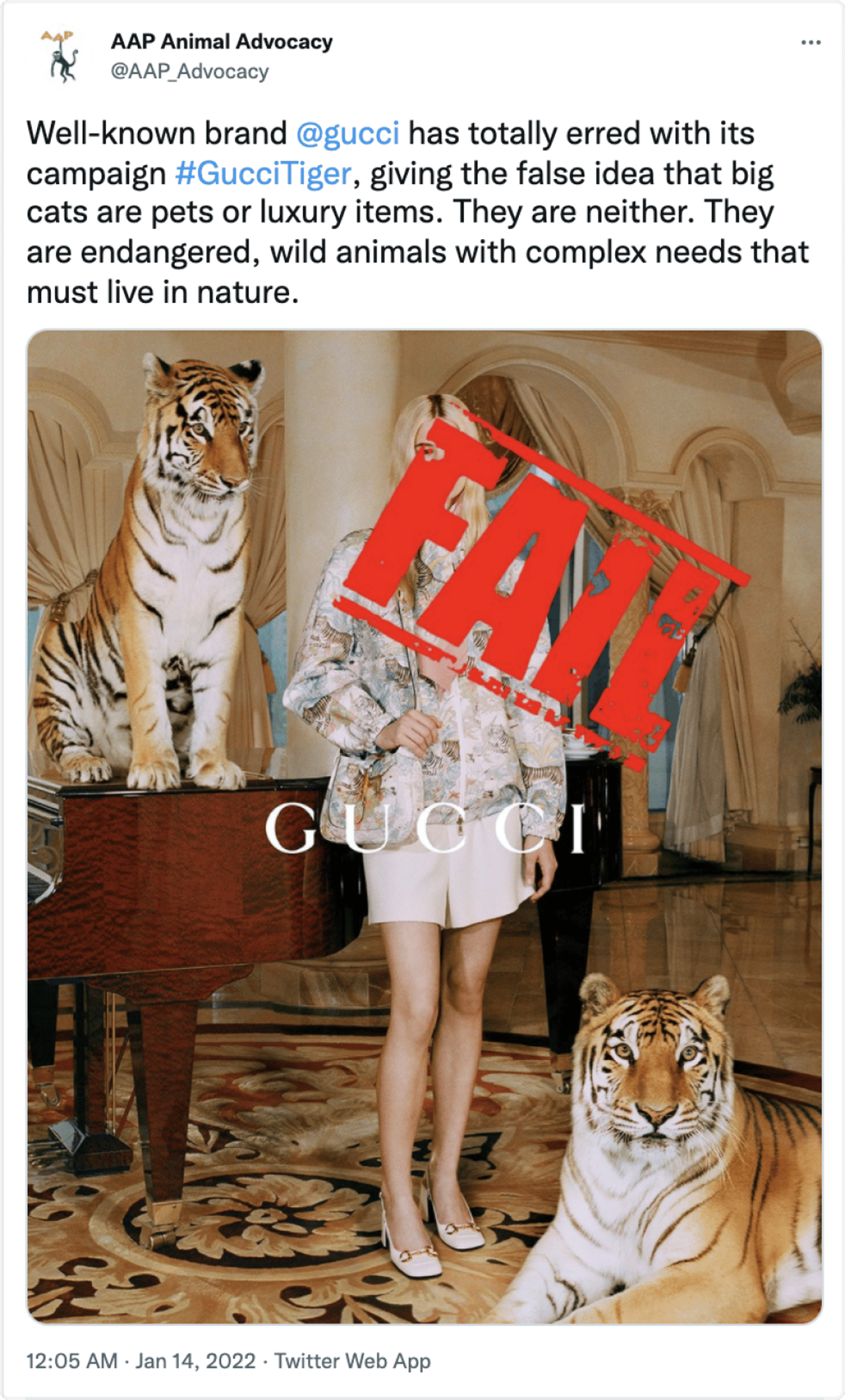 2. Act according to the situation
While negative comments are inevitable, some of them can even serve good for your brand. In fact, all comments or mentions can be divided into three large groups: positive, rationally negative, and irrationally negative. Each type of comment requires different strategies to handle. 
The main task is to label each comment or situation featuring your brand to decide how to act. Suppose someone criticizes your business and offers suggestions on how to improve. In that case, it's better to respond with gratitude and even consult with the person to learn how they see the perfect outcome. Make your clients' voices heard, and you may end up with brand ambassadors rather than haters.
On the other hand, some comments do not require the brand's attention because they are completely unreasonable yet do not contribute anything constructive.
Meanwhile, social media monitoring tools such as YouScan can help brands instantly spot situations that escalate quickly. For Peloton, for instance, December was really challenging.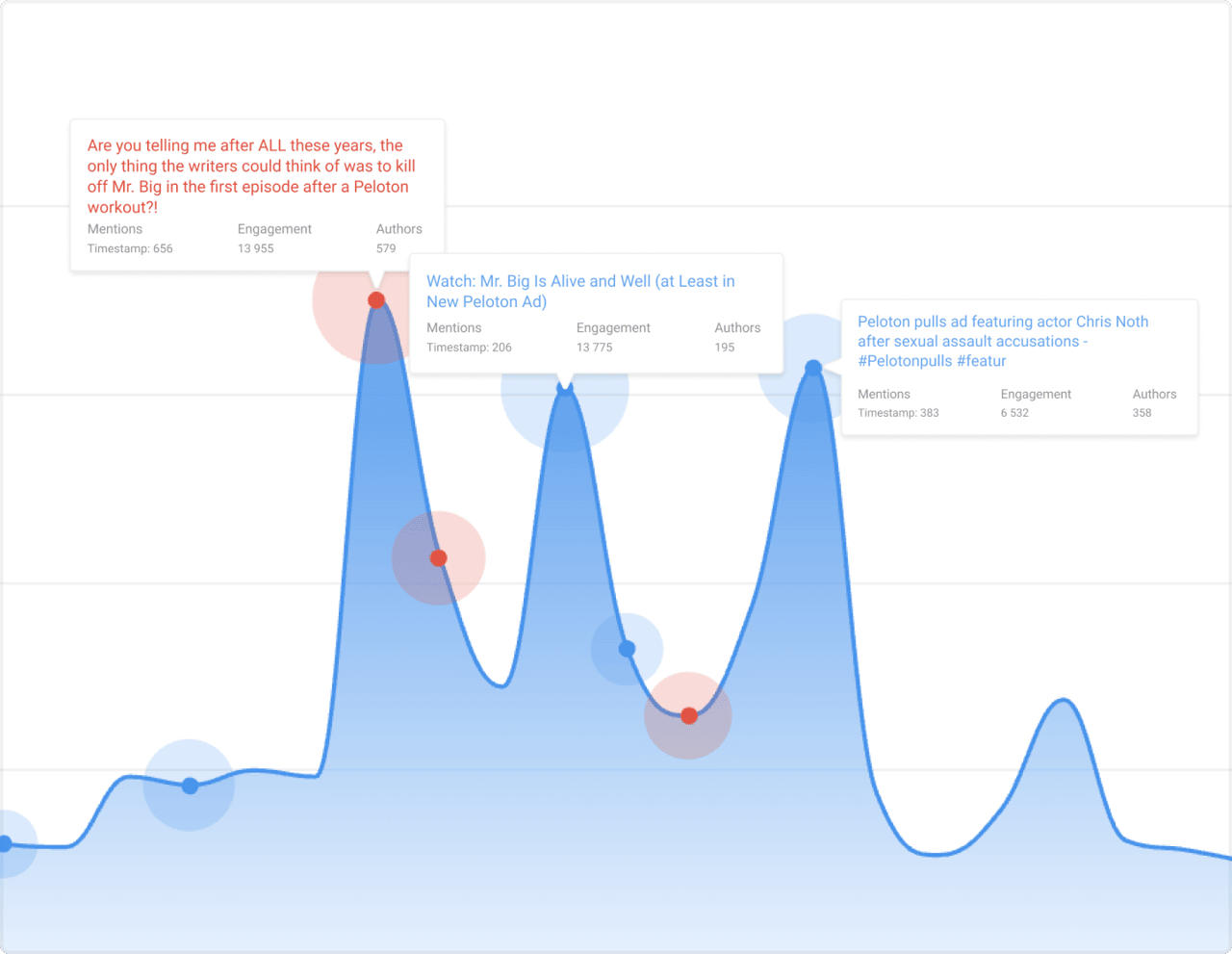 Everything started when the brand's bike was featured in the popular TV show "And Just Like That...". One of the main characters dies after the workout, which caused an immediate spike in mentions and even crashed the company's shares in real life. 
The company quickly responds by filming advertisements using the actor who played Mr. Big - the character who died in the show. The video conveys, in a hilarious way, that everything is fine with him. The public is pleased, brand mentions are increasing, and Peloton's public relations managers appear to be the happiest people on the planet.
However, the next incident occurs within a few days. Chris Noth, who plays Mr. Big in the film, has been accused of sexual assault, prompting Peloton to remove the advertisement. It was the wisest decision in this situation since otherwise, the brand's reputation could have suffered, especially given the other circumstances that occurred in such a short period of time.
3. Add extra value to restore reputation 
After all, reputation crisis management is a mix of proper communication and actions. 
When your company fails, the worst thing you can do is make excuses or blame anyone or anything other than your brand. In such cases, admitting guilt and apologizing is the best course of action.
Apart from words, customers expect brands to take action. For example, if product availability is an ongoing problem on your end, resolving it will be far more productive than apologizing every time.
Companies must be ready to find solutions as soon as possible and fix any issues to restore and strengthen their reputation. 
Bottom line
Building and maintaining brand reputation is an ongoing process that requires a lot of effort, especially nowadays, when a post from an influencer or even a random customer can become viral and put any brand in a situation when everything is out of control. 
However, preparing for crisis and constant social media monitoring allow brands to respond quickly and address even the most complex issues.
Book YouScan's free demo to start monitoring your reputation.