Online trends
Visual Insights
How Social Listening Tools Can Help Brands Launch New Products or Fine-Tune the Old Ones?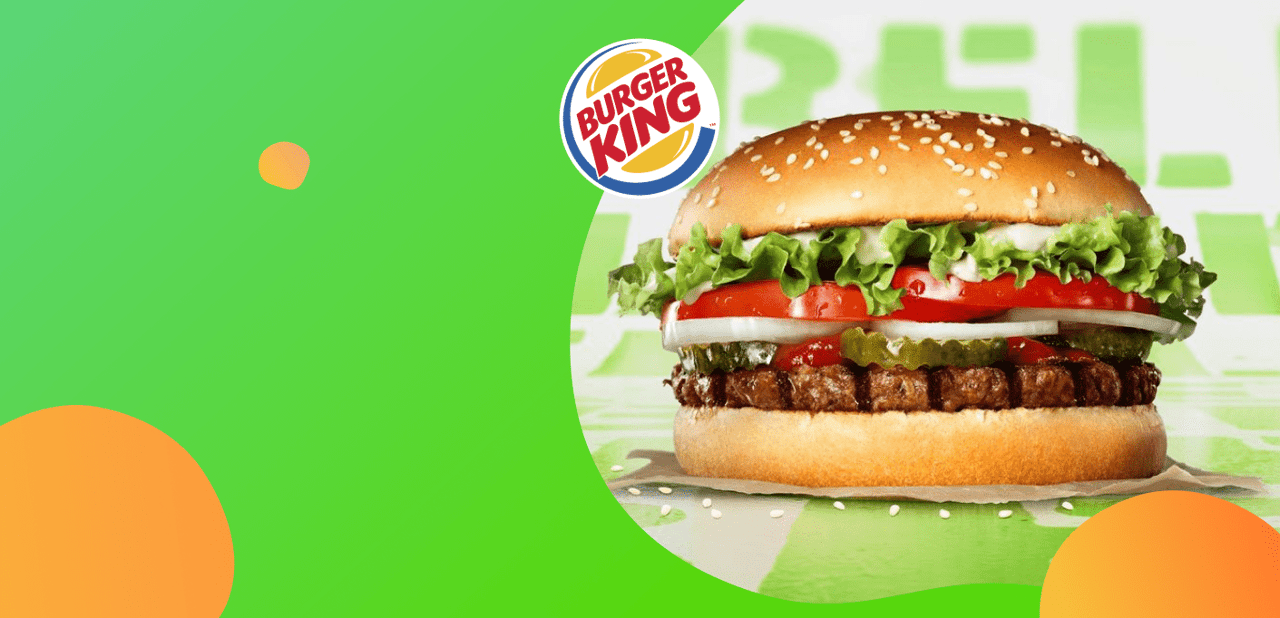 If you're launching a new product or introducing new features to the old one, you need a social listening tool to collect immediate feedback from your customers and get valuable insights. This case study analyzes how listening to customers can help Burger King reach more customers when launching a game-changer Vegan Whopper.
An outbreak of vegan trend among fast-food restaurants
Have you ever thought that Fast Food brands such as KFC, Dunkin, and Burger King would join the popular trend - Vegetarianism - and would promote plant-based meat? In April 2019 Burger King introduced an Impossible Whopper in some states in the US. It is made with a vegetarian soy patty from Impossible Foods, a start-up that is motivating people to stop eating beef. After a 4-month test, Burger King's national rollout of the Impossible Whopper started paying off. It was a huge hit that helped the U.S. sales rise by 5% in the third quarter.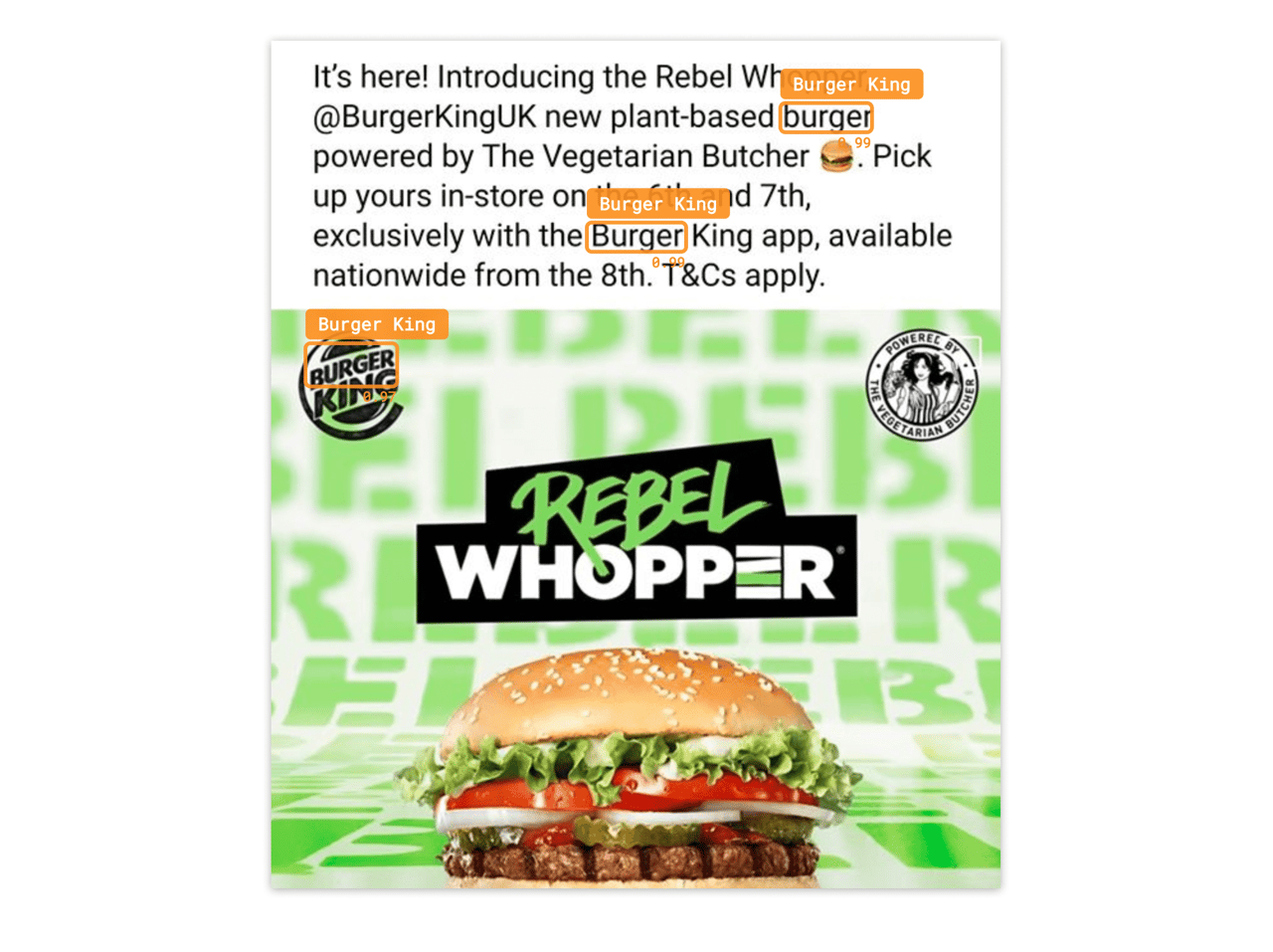 However, when the soy-based version whopper was introduced in UK restaurants on Monday, the 6th of January, it provoked the indignation… Why? To answer this question, you need to talk to customers. They know better. They are your key to success.
Of course, it's impossible to read people's minds. Also, it will be time-consuming to scroll down the social networks to find out people's reactions. That's why you need a social listening solution that lets brands know people's thoughts about all new innovations. It opens the door to the people's opinion, authentic and unbiased insights: what are people saying about your brand?
There is only one truth: whatever you sell, your customers love social media. They talk about you, discuss, give a review, and provide valuable feedback. If you want to be successful and win over customers' hearts, you need to have a strong social presence and keep track of their comments.
Let's analyze Burger King's introduction of vegetarian Rebel Whopper in the UK
The 6th of January is a good time to introduce a vegetarian burger since lots of people make New Year's resolutions to eat less meat or drop weight. Besides, according to the research, in 2020, around 300 000 people decided to go vegan in January under the Veganuary campaign. This kind of diet is called flexitarianism, part-time vegetarianism when you still eat meat but very rarely. According to Toni Vernelli, marketing director at Veganuary, this campaign encourages people to go meat, dairy and egg-free for the month of January. In this way, Burger King breaks the fast food stereotypes and steps on a "health" road.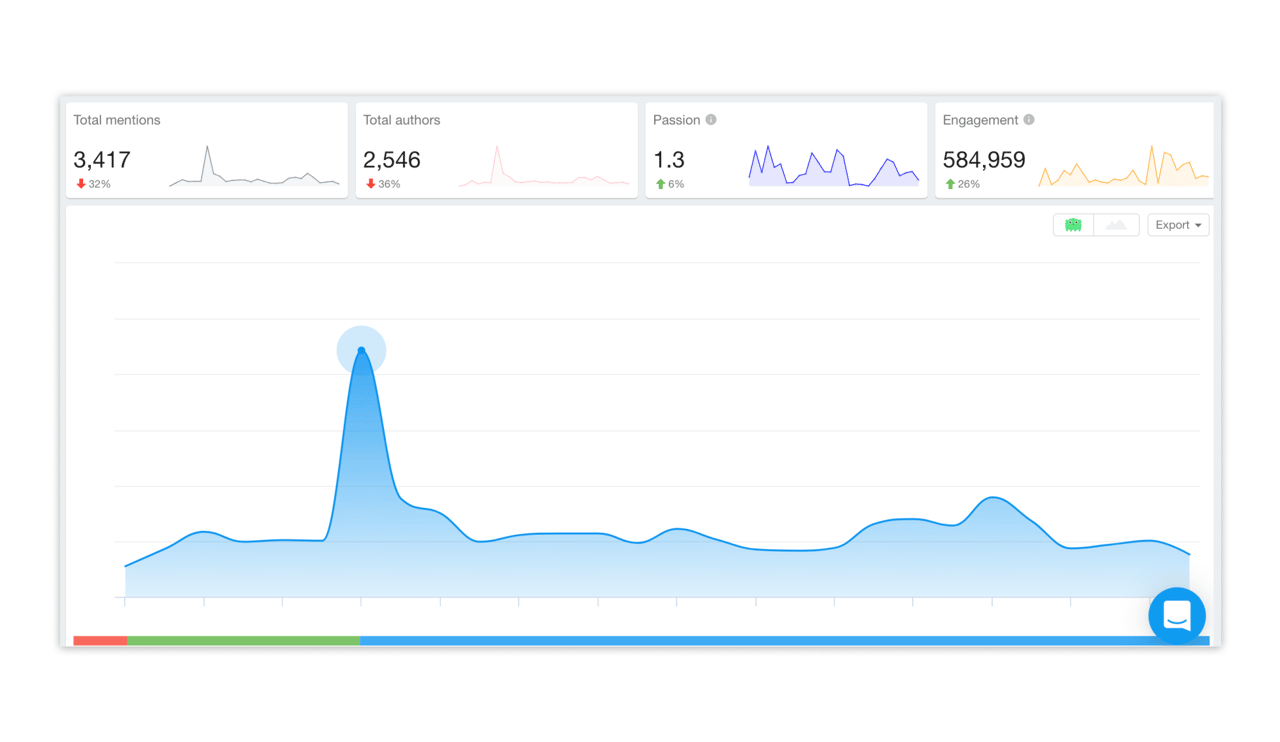 In the dashboard, I chose the dates from the 1st of January till the 25th of January to see whether there was more engagement on the day of the whopper launch. Also, I chose the UK in the geography section and the word "vegan". We can see that on the 7th of January, people talked about Burger King Vegan Menu more than on any other day of the month.
Besides, the platform allowed me to see gender and age statistics. Here we can see that men talk more about Burger King's veggie burger launch.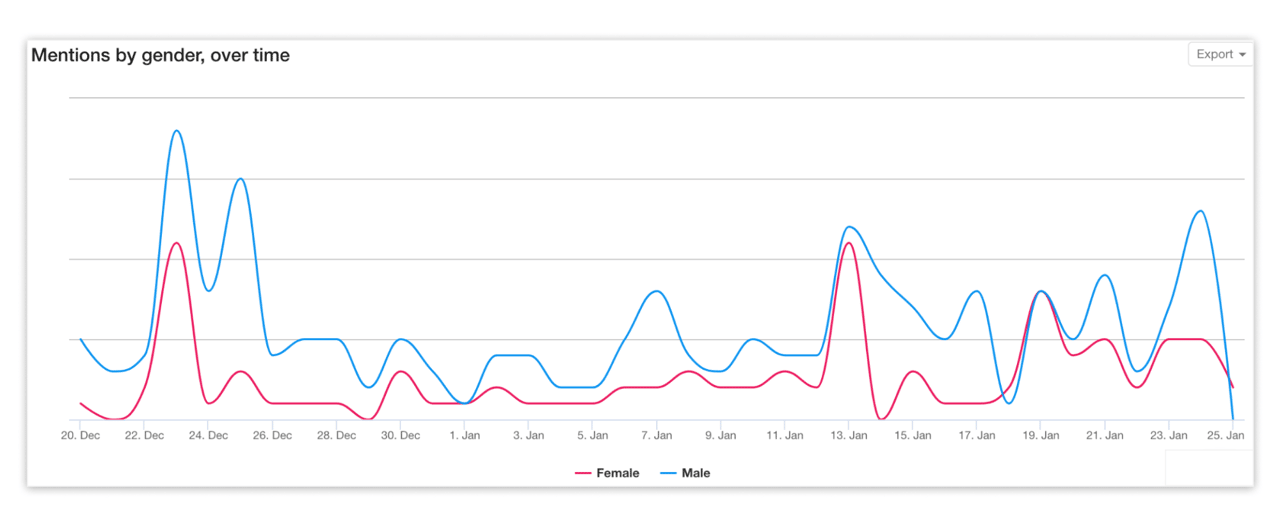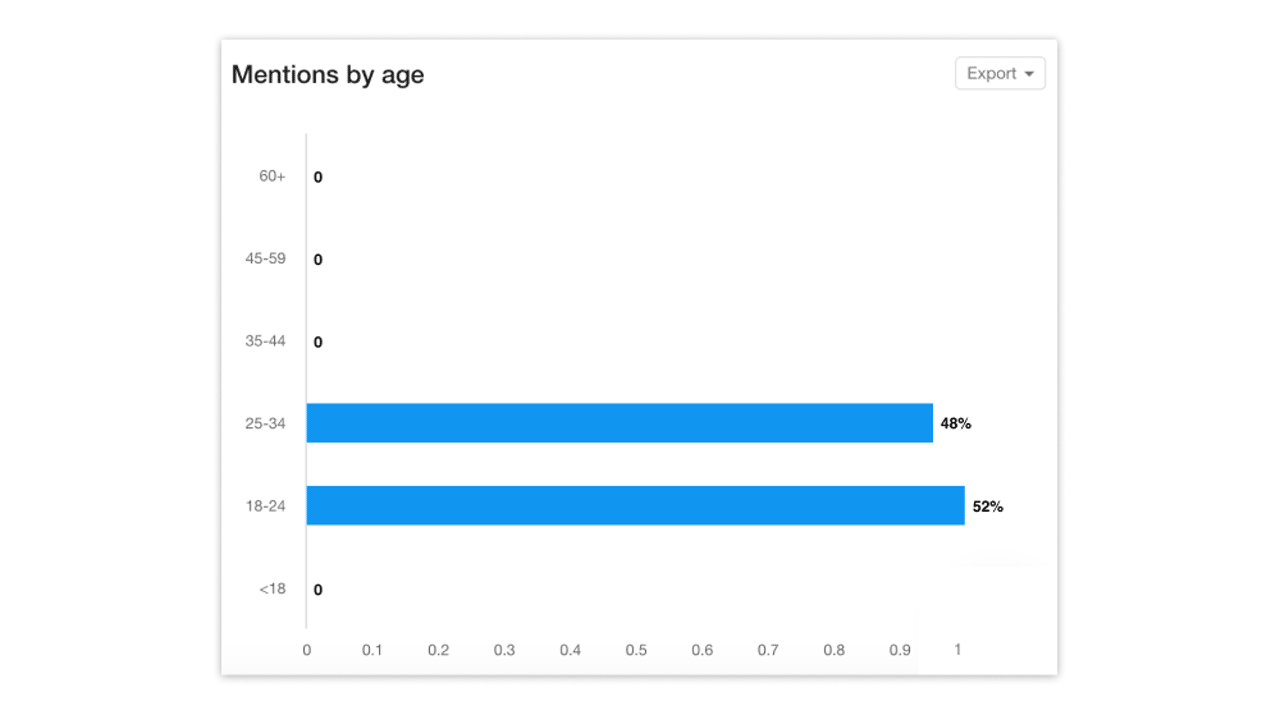 What did customers say about the Whopper on the 7th of January?
It was high time for Burger King Marketing Team to open the social listening platform and dive deep to learn customers' opinions to gather feedback and analyze it. Besides, if they use YouScan SLP (social listening platform), they would get automatic notifications when there is a new mention of their brand.
I changed the filters and added the US in the geography (the vegan whopper was introduced both in the US and the UK) to see the feedback from the 20th of December 2019 till the 25th of January 2020. I was really surprised to find out that the feedback was mostly negative or neutral, especially on the 6th of January.
On the 7th of January, the Rebel Whopper saw a backlash on social media.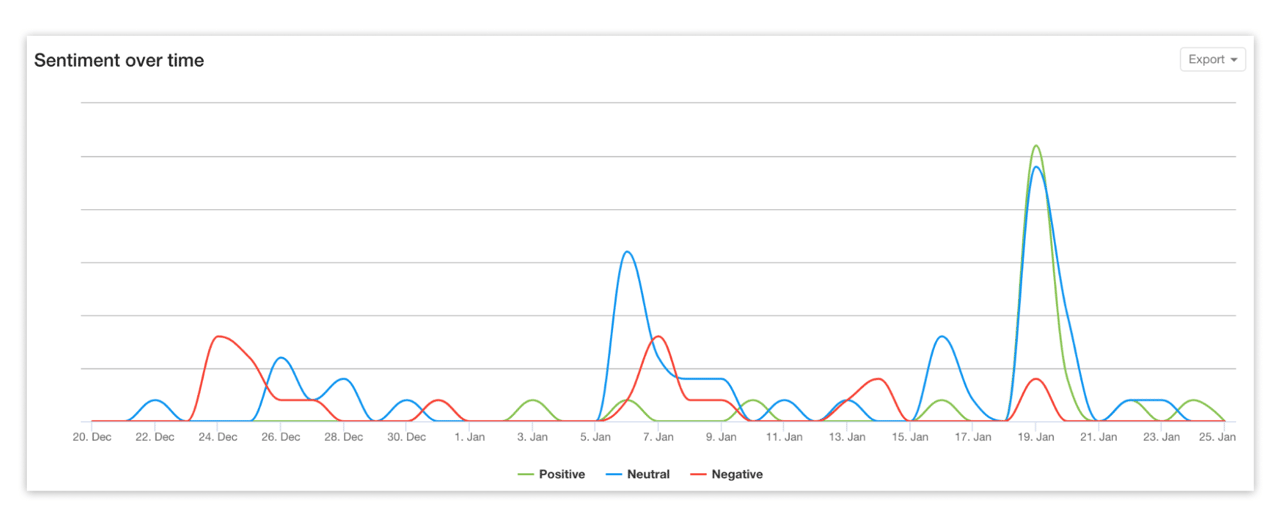 People are negatively reacting to the news about whopper being NOT suitable for vegans while being made of plants. How is it possible? Was it imprudence or intention on behalf of Burger King?
Donna Wishart is a popular blogger in the UK, who has more than 20,000 followers. She is definitely showing resentment and isn't supporting the Burger announcement as "vegan." Another user states that the isn't inappropriate to launch a "so-called" vegan product when it doesn't correspond to reality.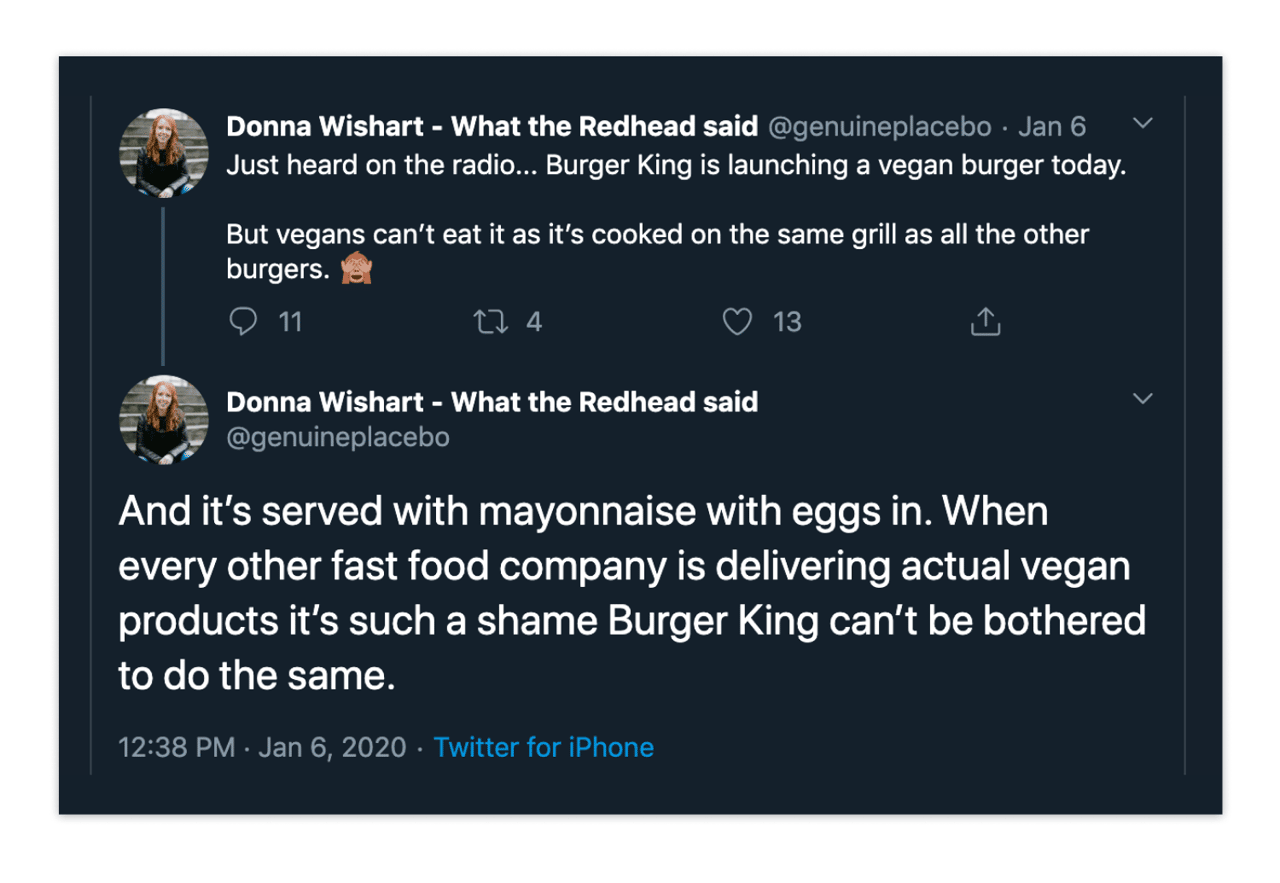 This news is shared among thousands of customers, which is something Burger King should address immediately. This information is not slander since the soy products do have phyto-hormones which can affect the human's hormone system. It would be a good idea to assure the customers of the quality of soy meat.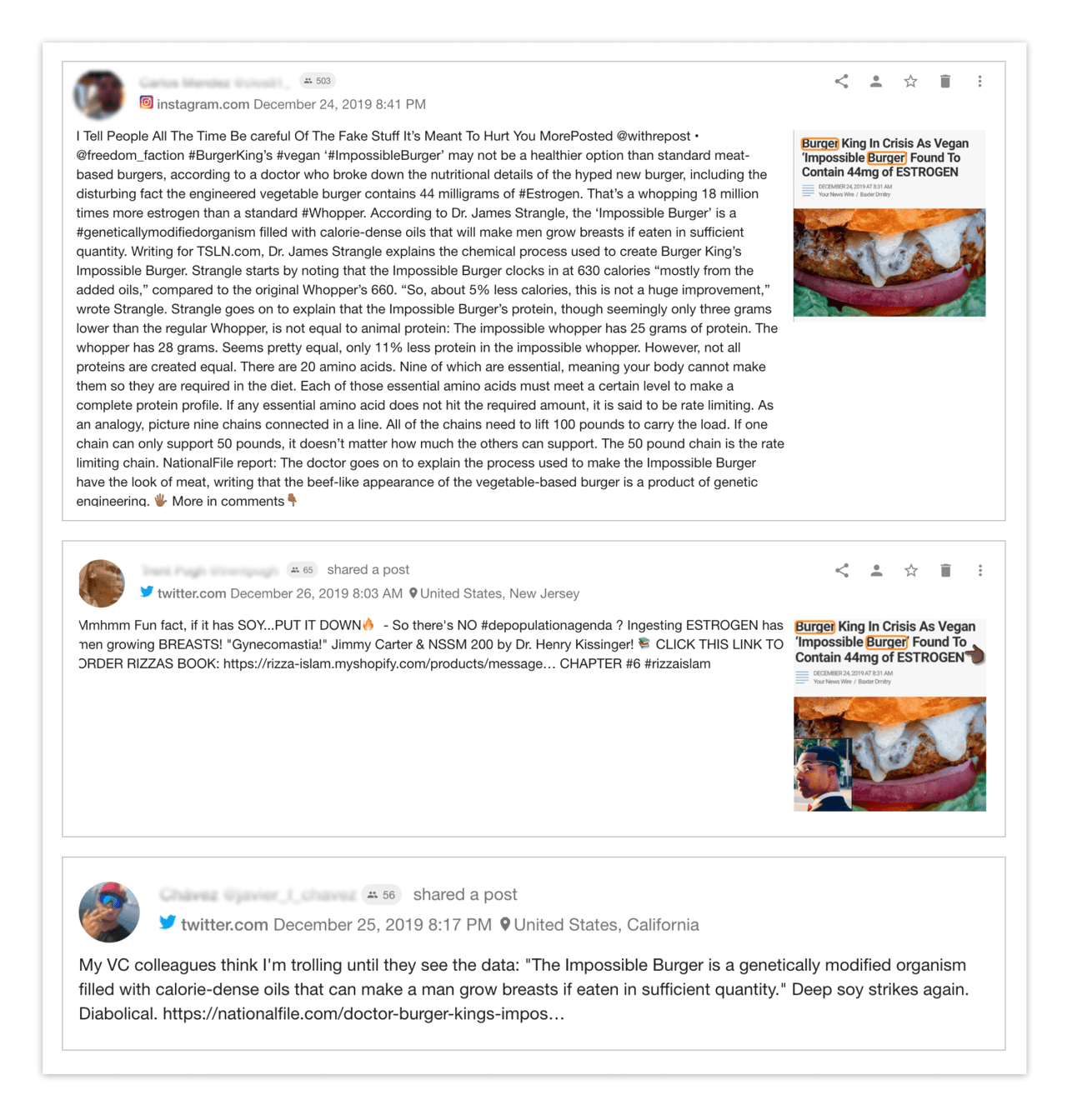 If we consider the negative feedback from the customers, Burger King made a mistake when stated that the Rebel Whopper is vegetarian, forgetting to mention that the burger is cooked on the same grill as the meat burgers. Besides, the burger comes with NON-VEGAN mayo and cheese.
It would be reasonable to listen to customers' thoughts and suggestions and segment the grill for vegan and for meat-eaters. Customers say it would be a success and it's time for the marketing team to give people what they anticipate.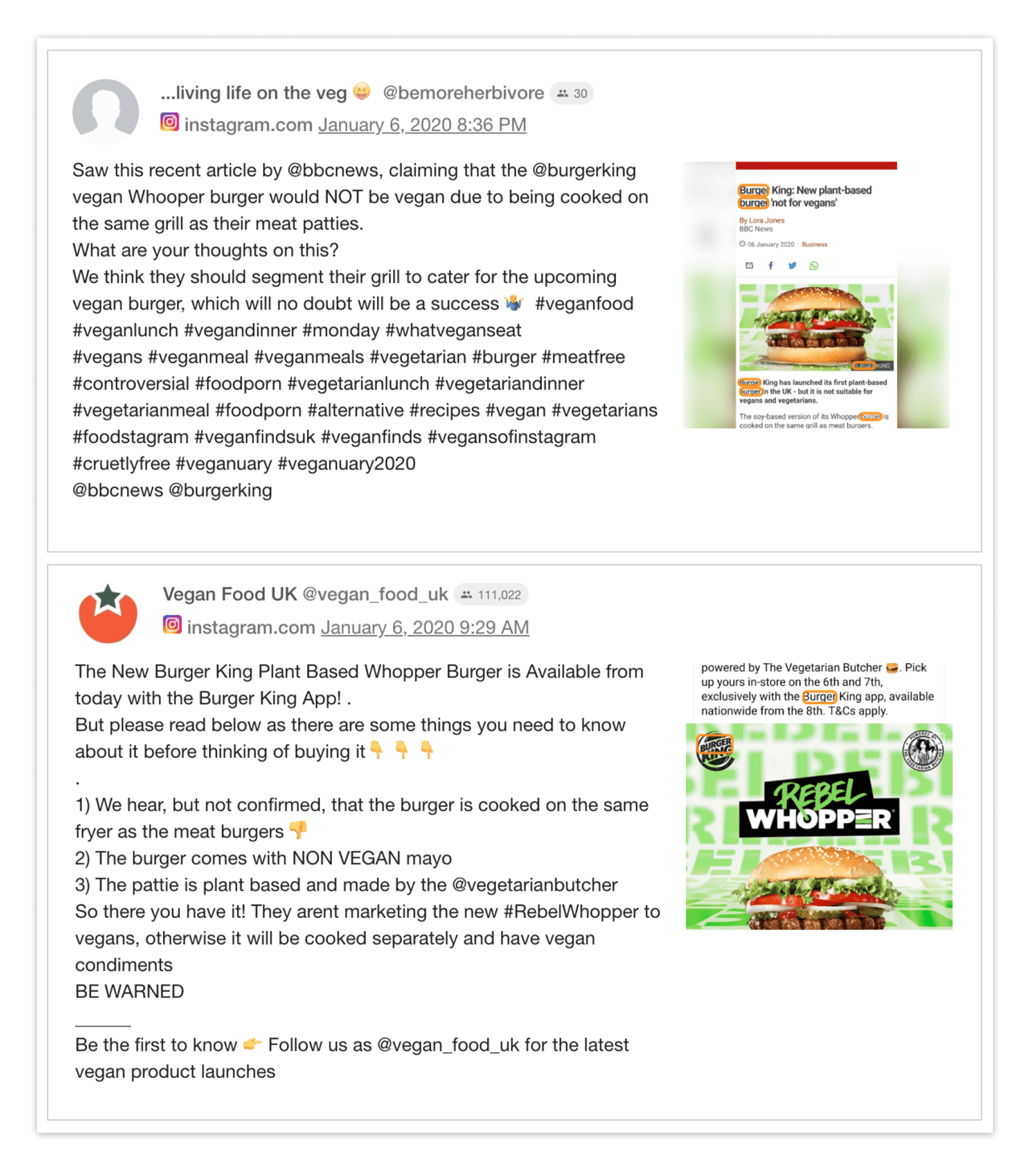 Since a lot of people are boiling over the plant-based whopper being not vegan, Burger King should initiate a unique campaign with a Rebel Whopper being aimed at customers who eat meat but want to reduce its intake for health benefits. Also, as customers suggest, Burger King should mention the ingredients and the process of cooking the whopper. Customers have the right to know what they eat.
Even though vegetarian society supports this revolutionizing move from the fast-food brand, it's not ethically correct on behalf of Burger King to advertise it as suitable for "vegans." They should make it more obvious so customers can make a more informed decision.
Surprisingly, but lots of vegetarians and animal activists support the plant-based wave the fast-food companies initiated. Look at how they share opinions across all social media channels and spur more people to try this tantalizing burger.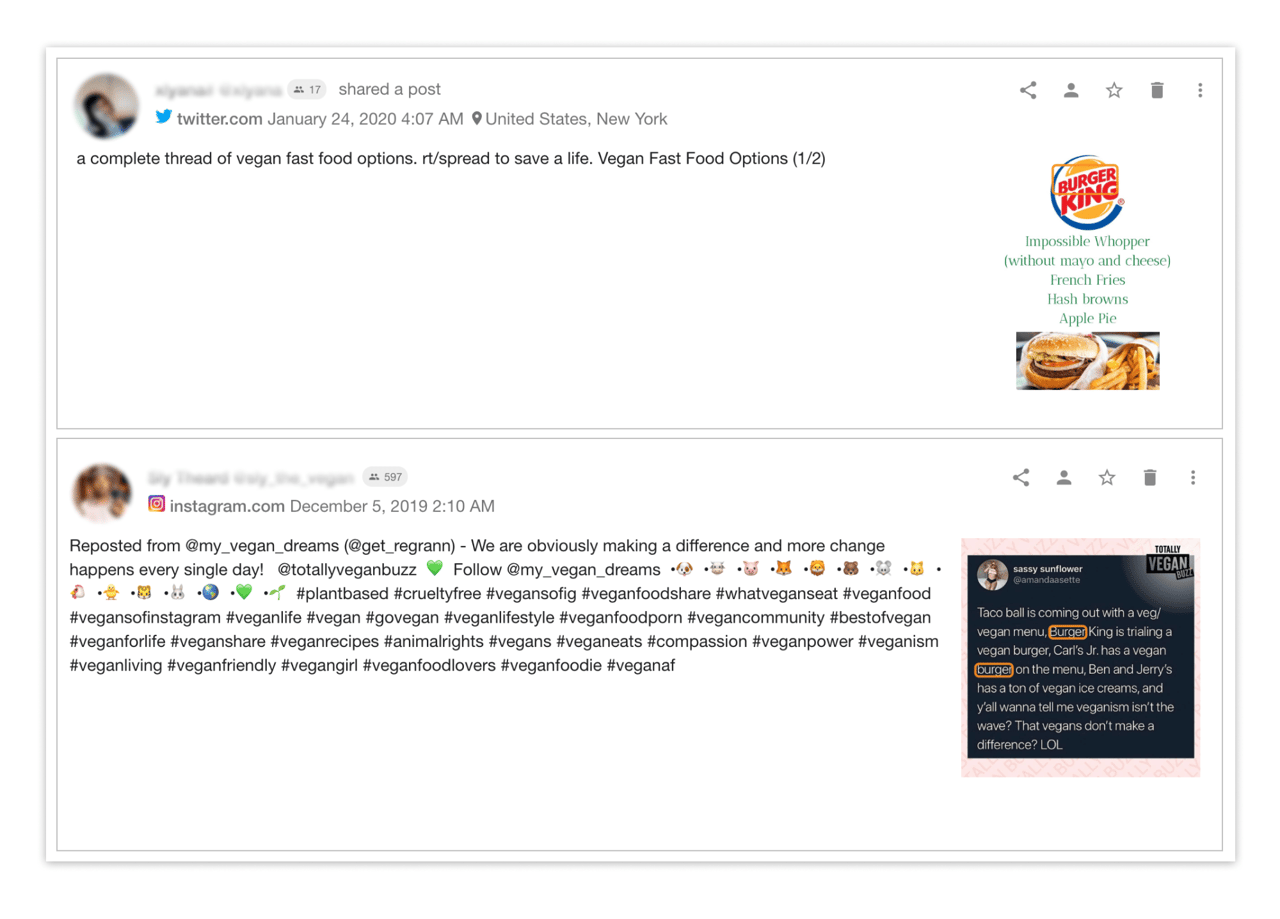 We can see that society is definitely supporting fast-food changes. Burger King helps to grow awareness of the impact of meat and dairy production on the climate. One of the Twitter members shared the article "POPULARITY OF IMPOSSIBLE FOODS AND BEYOND MEAT IS SAVING 250,000 ANIMALS ANNUALLY" arguing that when meat-eater buy plant-based burgers at places such as Burger King fewer animals are killed for food. I believe that Burger King can gain more popularity among vegetarians and animal rights protectors if it develops and improves the plant-based menu.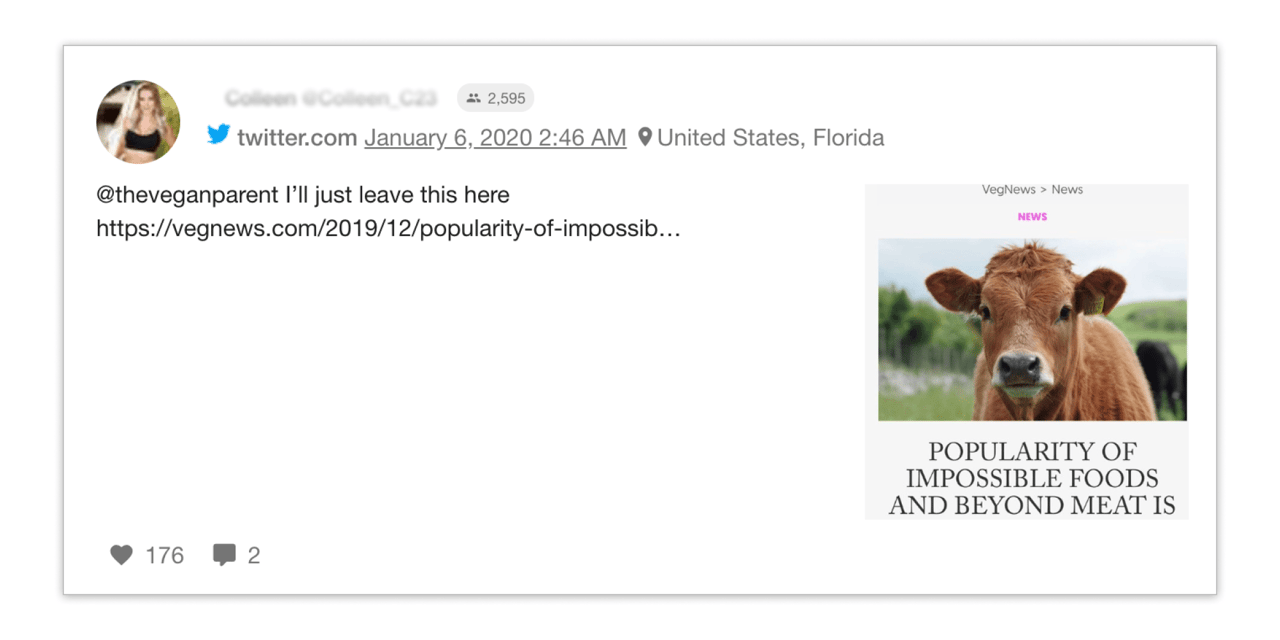 I love this post. This is amazing to observe how the introduction of a meat-free burger sparked respect and excitement among people. I guess it's a huge step forward and should be a motivation for the Burger King team to create more plant-based foods.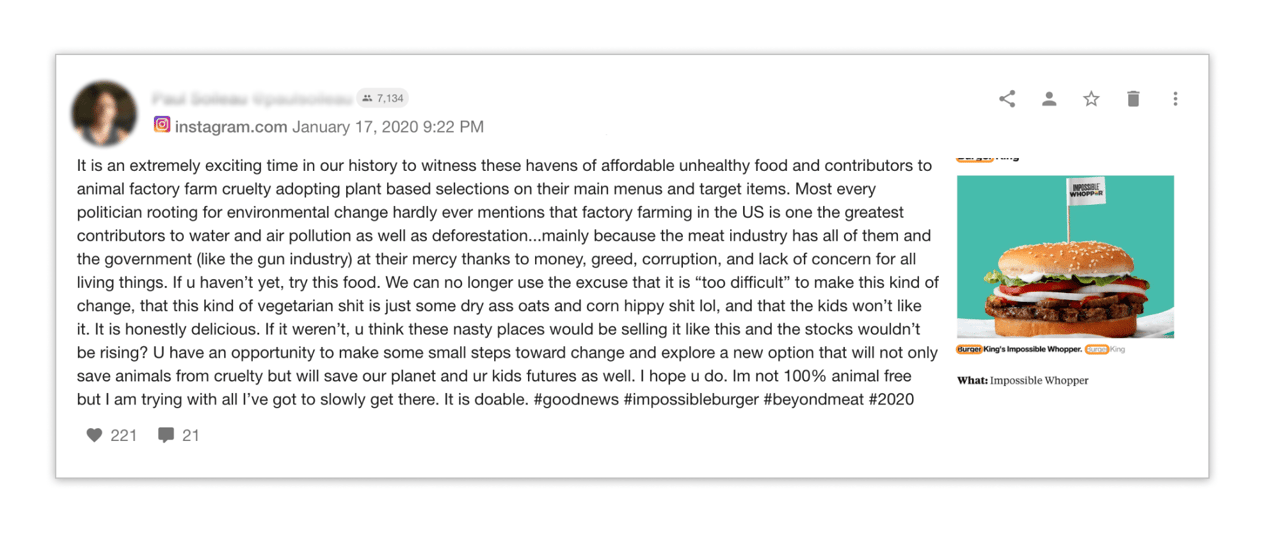 I agree with the marketing director of the Burger King chain, Katie Evans, who calls the Rebel Whopper a "game-changer". Customer feedback proves it. The marketing team wanted to replicate the flame-grilled taste of the real burger and are thrilled with the results. Look at these comments. People can't tell the difference between real meat and soy meat! How else could you get this valuable feedback without collecting data with a sophisticated tool?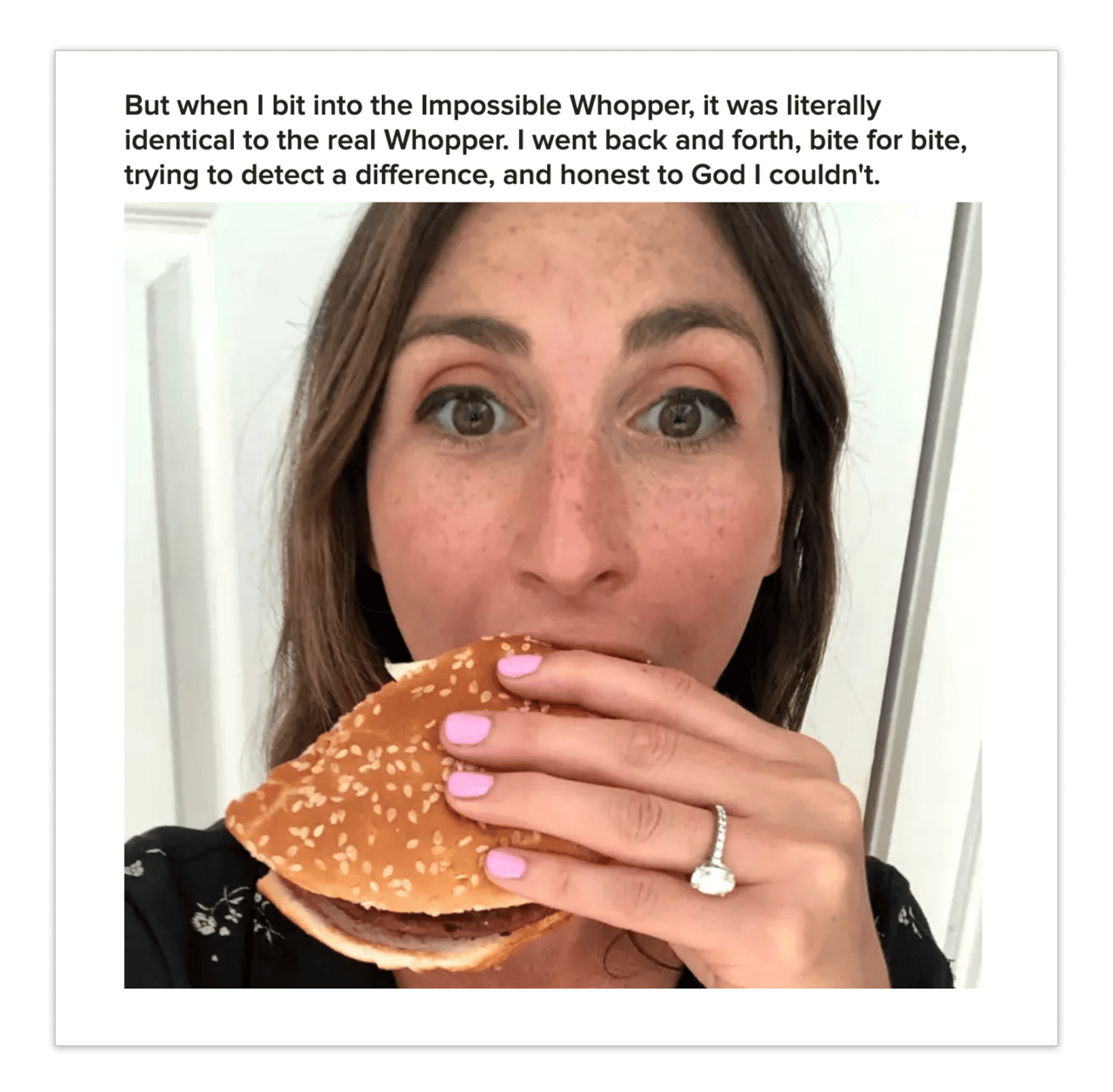 Burger King continues to be the world's largest Quick Service Restaurants to feature a burger with a plant-based patty. It's now available in more than 25 countries and continues to drive customers to the restaurants. But how to use social media to promote this vegan burger and raise the awareness that there is an alternative to the beef burger? One answer: find influencers. And here the social listening tool is your best friend.
Influencers
Firstly, influencer marketing is more than just a buzzword. It helps brands to outreach a large number of consumers focusing on the most influential ones. Think of influencers as experts in a particular industry. You need them because their endorsement of your brand quickly builds consumer trust.
Let's review the social media accounts that have the most reach. YouScan allows you to do it quickly and effortlessly. The visual analytics tool helps you find "hidden" influencers, who implicitly promote your brand. For example, if they have posts or tweets with your products, they definitely like it. YouScan helps you find the influencers and photos with the top engagement rate. You can reach those people and cooperate with them.
Here I chose top authors rated by engagement with positive attitudes towards vegan whopper.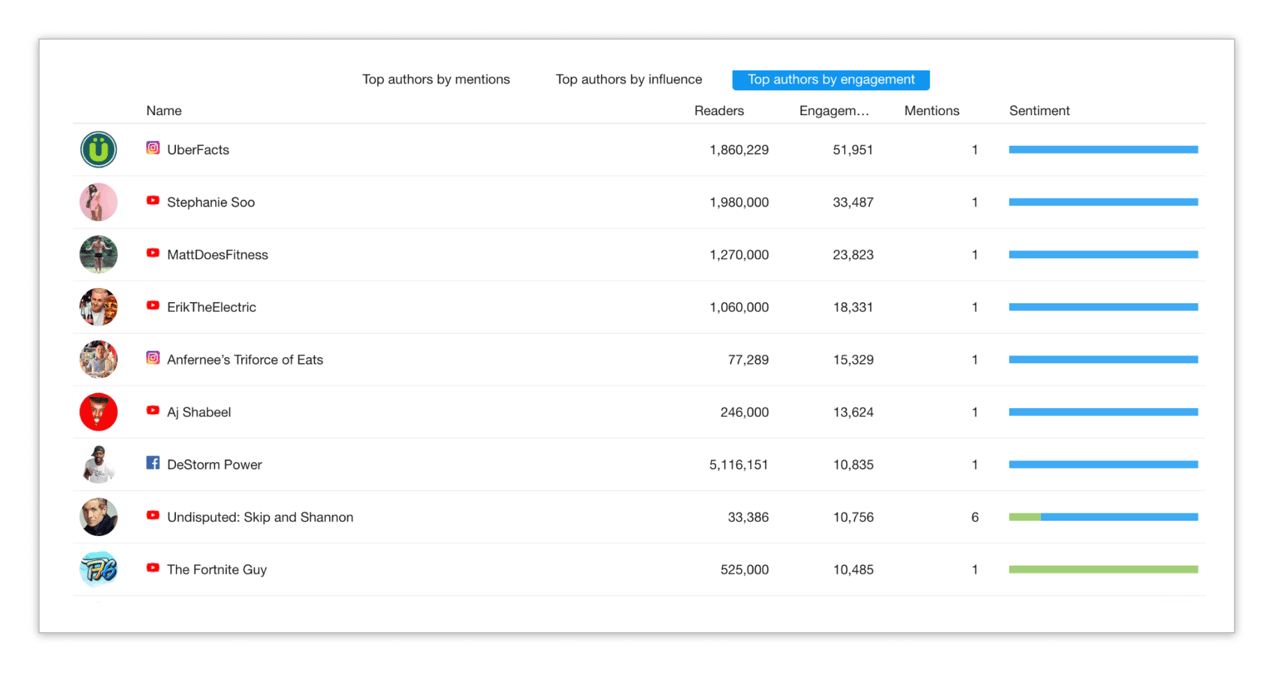 Also, I used Youtube as a social network, to find bloggers who have already tasted the whopper and talked about it. It would be great to reach these people directly and offer potential partnership.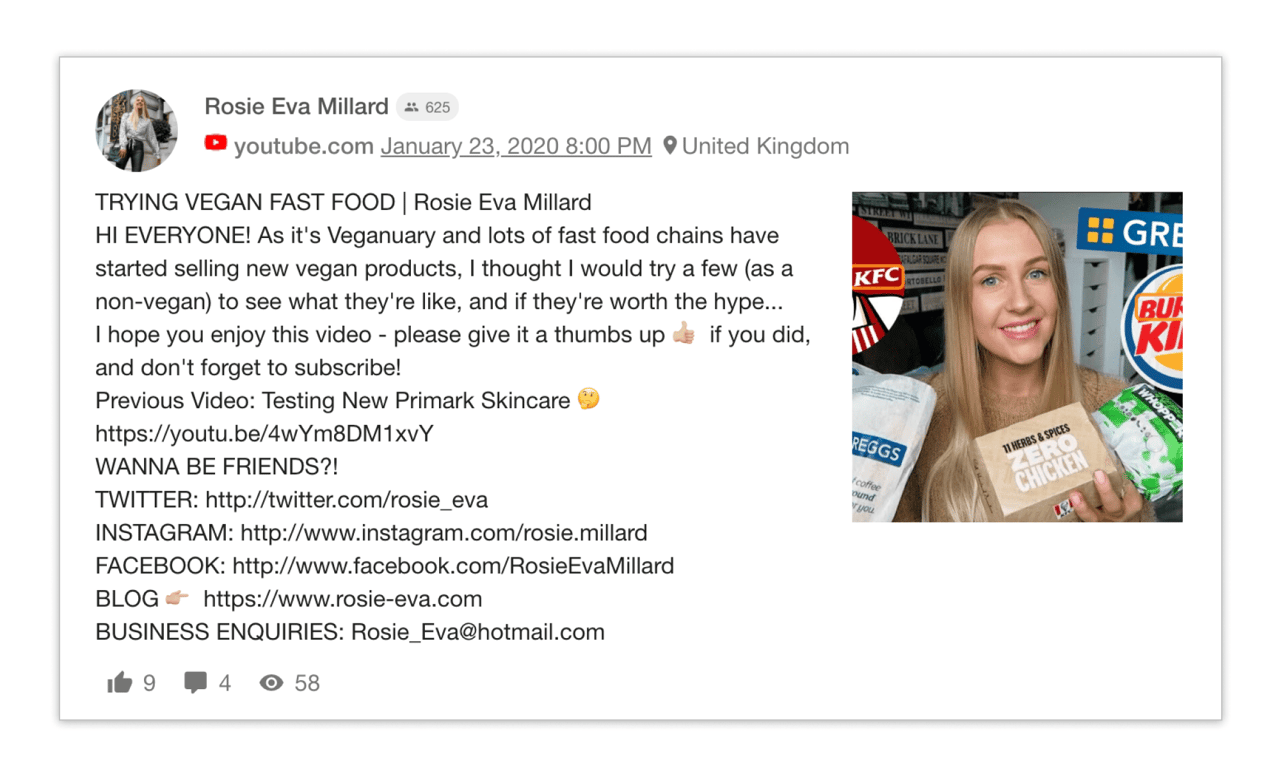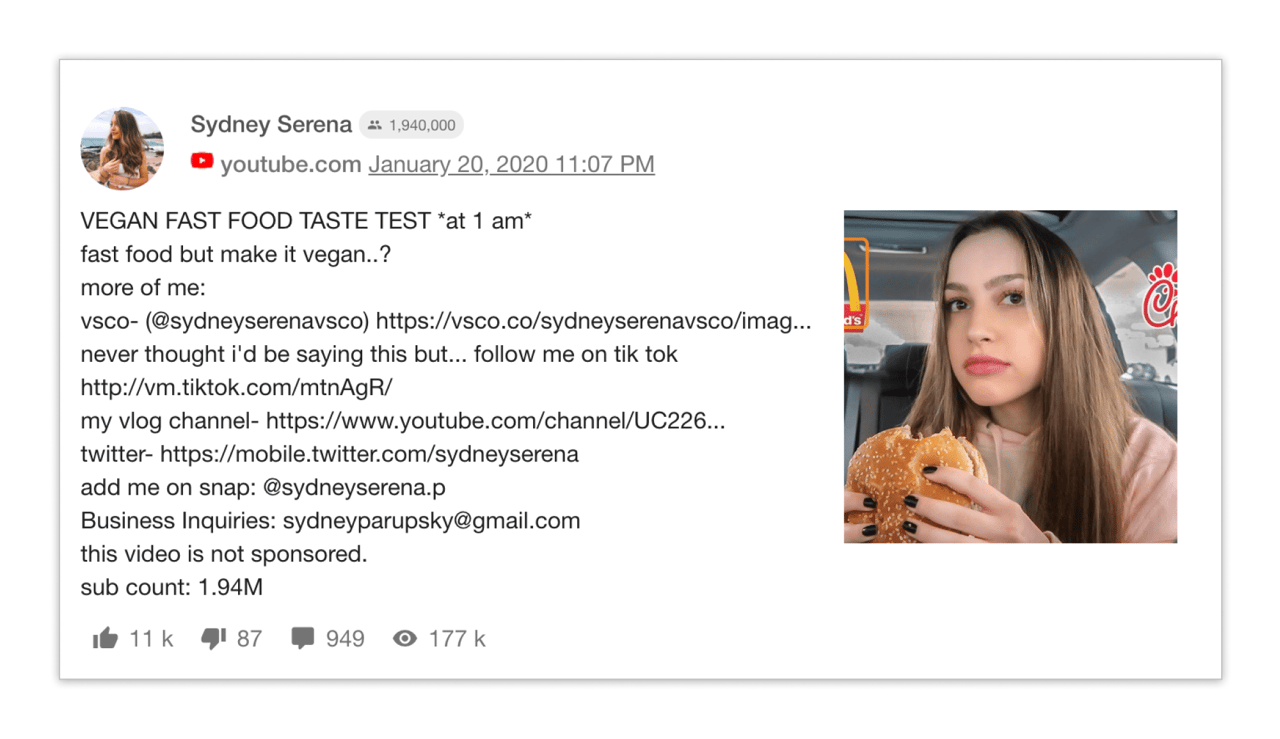 Know Your Competitors
Listen to what customers say after tasting the plant-based burgers from different brands. Burger King is not the only fast food restaurant that offers plant-based burgers. It is a widespread trend and is already present in Greggs, KFC, and Subway.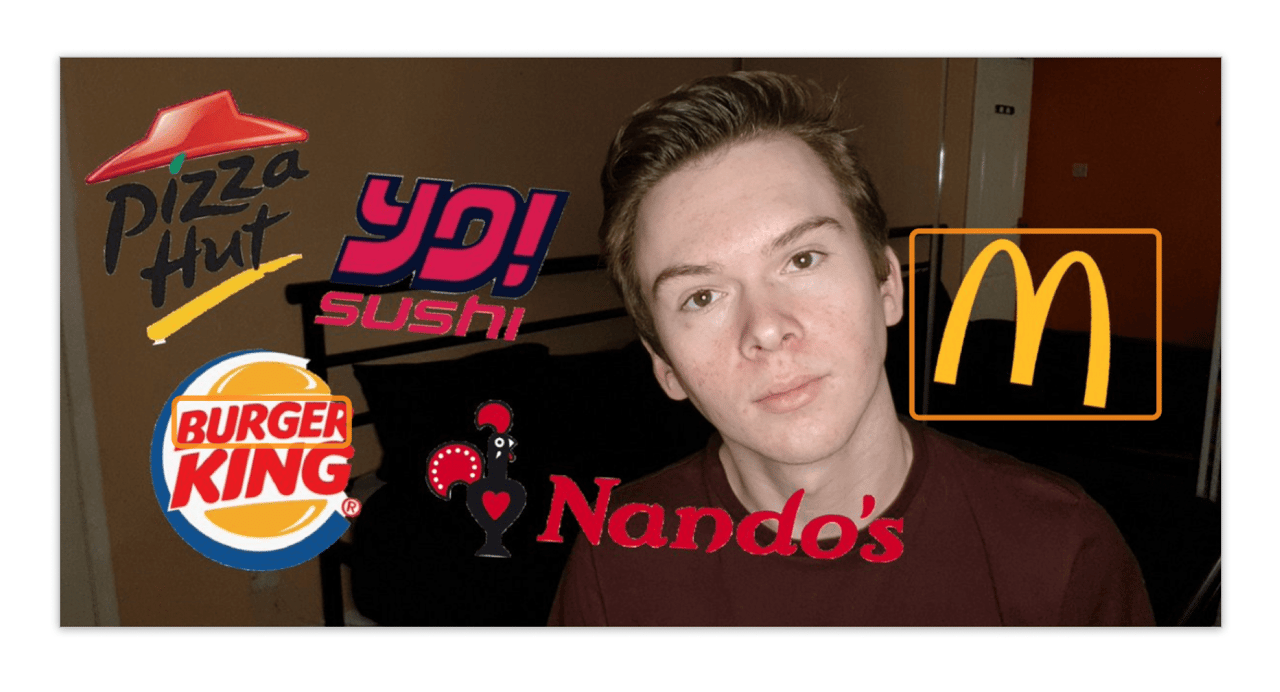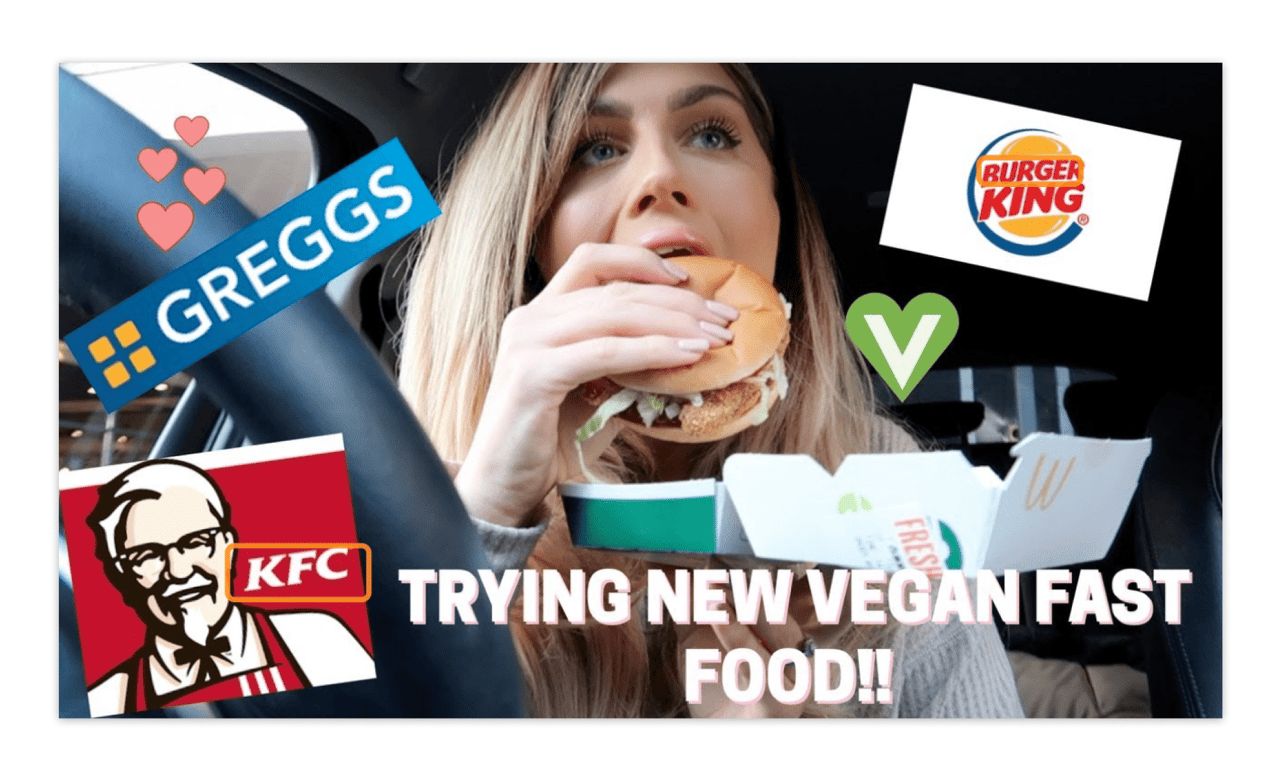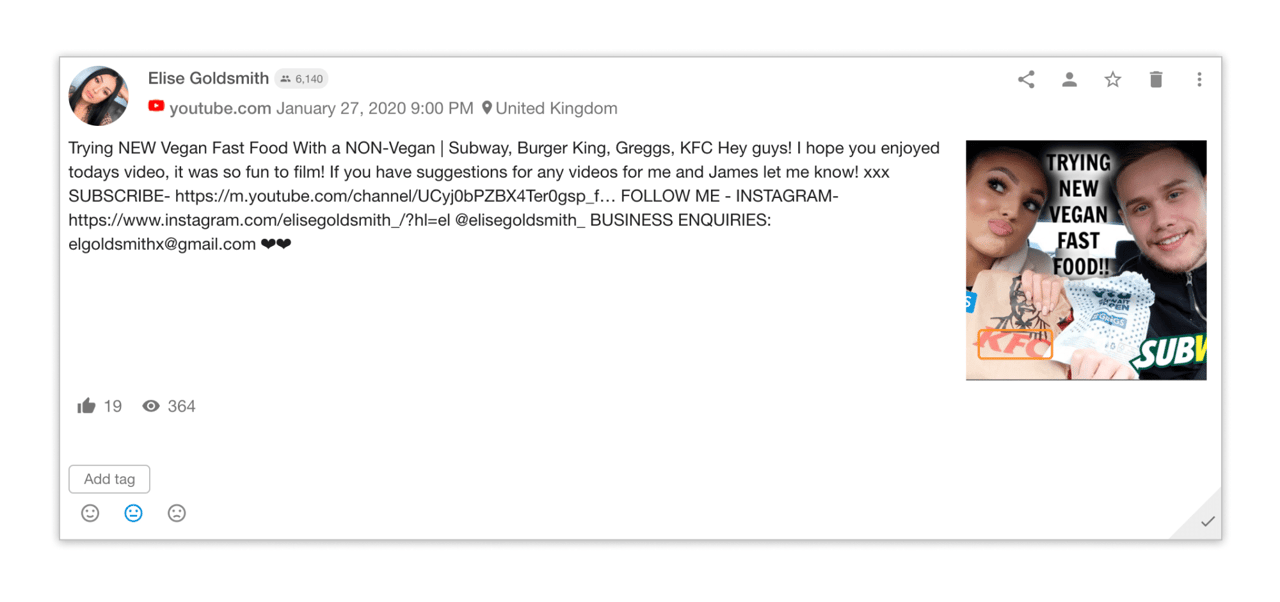 Reach to those bloggers, talk to them, offer partnership, and skyrocket your sales. Follow your competitors and don't neglect what social media says about them. They can inspire you to make changes to your product.
Conclusion
Let's sum up. You could go from network to network MANUALLY, searching for any mention of your brand name. But it's a waste of time, plus you're going to miss things. Social media is a fast-moving space where ideas go viral. Brands need to track and watch for negative feedback. One negative message can be shared with thousands of people and affect brand reputation. If you're trying to pull the belt in and pay no regard for the Machine Learning tools, you can miss the complaint or endorsement from the influential customers.
A social listening tool collects every mention of your brand on social media and allows you to resolve a conflict quickly and efficiently. Besides, visual insights can help you get customer feedback, resolve conflicts, and improve existing products following customers' desires. In the Burger King case, the introduction of plant-based products is still a new trend and it takes time for people to change their attitude to the meat substitutes.
However, thanks to social media, more and more people are joining the vegan hype this January that motivates them to go meat-free for a month. Besides, customers' feedback can improve the quality of the burger. It's only the beginning of a massive transformation and social media is a key tool to help junk food brands collect, analyze, and react to customers' feedback. You shouldn't button up the purse when it comes to your brand reputation. Trust your customers. Try Social Listening Tool.