Top 5 Christmas ads in 2021: space travelers, togetherness and insistency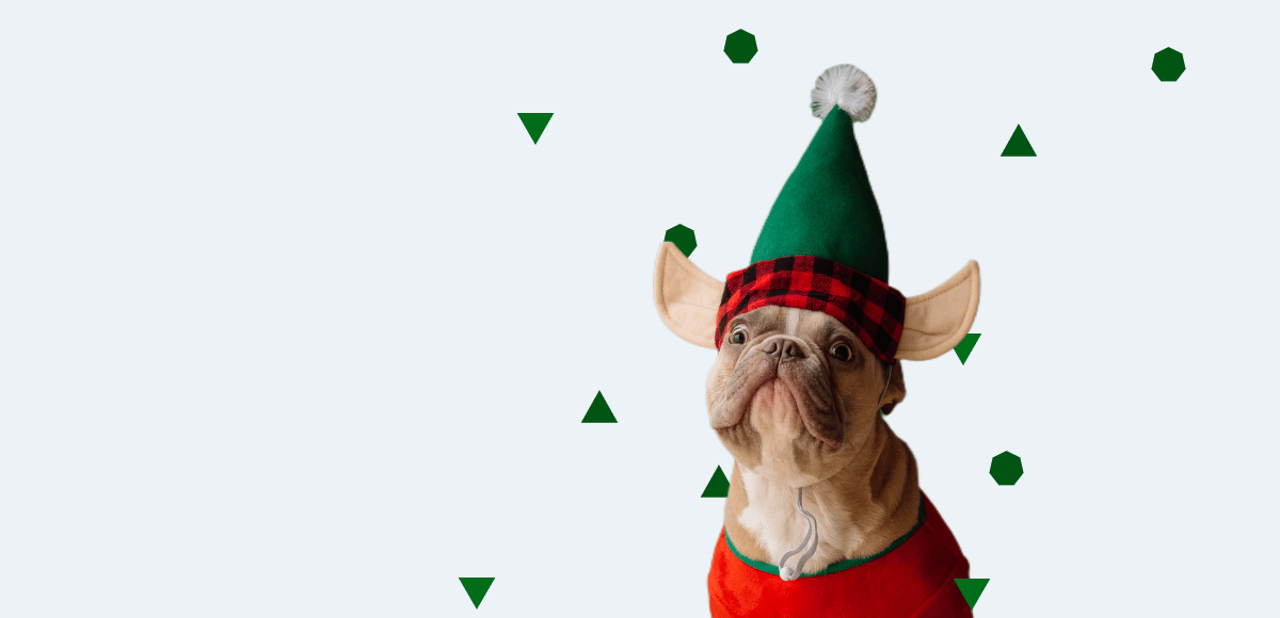 As soon as Halloween is over, the Christmas-themed commercials from the favorite brands are a great way to get the customers in the holiday spirit. So, what are the best 2021 Christmas adverts?
Since Christmas is one of the busiest seasons for sales, companies try to build communication that will create a connection between them and their audience. It's a great approach to form a pleasant association and become the top-of-mind brand at the moment of purchase. 
While Coca-Cola has long "owned" Christmas and New Year's, other brands recently began to build the festive association. Watching TV or family movies like "Home Alone" together has become a tradition for many people. Meanwhile, streaming platforms such as Amazon Prime, HBO Max, and Netflix have entered the fray in recent years. Shopping malls, toys, food and beverage, and even fast-food chains have also stepped into this game.
Let's check out the best Christmas commercials in 2021 and how the audience perceives them. 
John Lewis Christmas ad 2021: Unexpected Guest
This high-end department store is one of the brands directly associated with cute and heartwarming Christmas adverts. This year is no different, as the company has begun its campaign even earlier than usual to extend the Christmas season for its audience.
The short film "Unexpected Guest" is about Nathan, a young kid who uncovers a spaceship in the woods and its commander, Skye. They become friends as Nathan tells Skye about Earth's Christmas traditions, such as playing with the snow, watching movies, and eating mince pies. He also gives her the gift as she's ready to return to her home planet.
Remarkably, the company does not show any of its department stores or anything else associated with the brand in its commercial. Instead, John Lewis evokes the spirit of Christmas and the desire to share with others.
Tesco Christmas advert 2021: Nothing's Stopping Us
Tesco decided to inject some optimism after the challenging times of 2020 and 2021. The brand created a motivational video on how families try to celebrate Christmas despite any circumstances that might prevent them from doing so. Even Santa has some trouble getting on a plane at first, but when he shows his Covid passport, the flight goes as planned.
However, this scene caused a negative reaction among some audience members, who are anti-vaccine. Some people complained that the brand promoted vaccination and even urged others to boycott Tesco. 

Nevertheless, the ad received over 470K views on YouTube alone and over 50K engagement on social networks if tracking the campaign hashtag #NothingsStoppingUs.

Lego Christmas film: Rebuild the world!
This year, the most famous toy brand launched a short film honoring children's creativity and imagination. Even though there are no Christmas-themed settings or products in the video, the viewer can sense how a child's mind creates a great story or a whole new universe when playing with toys.
The inspiring commercial reminds parents how kids can develop their inventiveness and how important it is to encourage them in any activity. The ad also helps gift-givers in picking the ideal Lego set for Christmas.
Coca-Cola Christmas ad: Chimney
Coca-Cola has created a tight association between its drink and Christmas, and it works hard to maintain this connection in people's minds.

This year's commercial features a young child who moves into a new home with his mother around the holidays. When watching TV, he sees a cartoon scene in which Santa is pouring gifts down a chimney. But there is no fireplace in the apartment, so the boy decides to build his own chimney out of the paper boxes to get the presents. His mother and neighbors join him throughout the film, and the entire house participates in the construction. Finally, we see how all house residents gather for a Christmas dinner and spend time together.
That's when a packshot appears: "The holidays are magic when we share them."
The advertisement highlights the concept of togetherness and the home Christmas celebration that is now feasible this year. Someone even compared it to John Lewis, known for its heartwarming adverts.

However, some people were offended by the commercial and pointed out that Coca-Cola is a major manufacturer of plastic and is responsible for the planet's pollution.

McDonald's Christmas collab with Mariah Carey
Since its release in 1994, the song "All I Want for Christmas is You" has become a Christmas anthem. The New Yorker describes it as "one of the few worthy modern additions to the holiday canon," and it begins to play in people's thoughts throughout the holiday season.
As a result, McDonald's, which has previously collaborated with K-pop artists BTS, chose to cap the year with another fantastic partnership with Mariah Carey.
The brand joined forces with the singer to create a special Mariah menu that contains her favorite meals. Aside from this, another deal will only be available on the McDonald's app. Customers who spend more than $1 will receive a complimentary menu item every day from December 13th to December 24th. Customers will also have the opportunity to receive free merchandise such as beanies and branded t-shirts.
This collaboration is a perfect match for the holiday season, as proven by the amount of engagement this campaign has already garnered, and it's not over yet!
Apart from that, this collab is a source of tons of user-generated content as people like to share limited-time offers on their social accounts.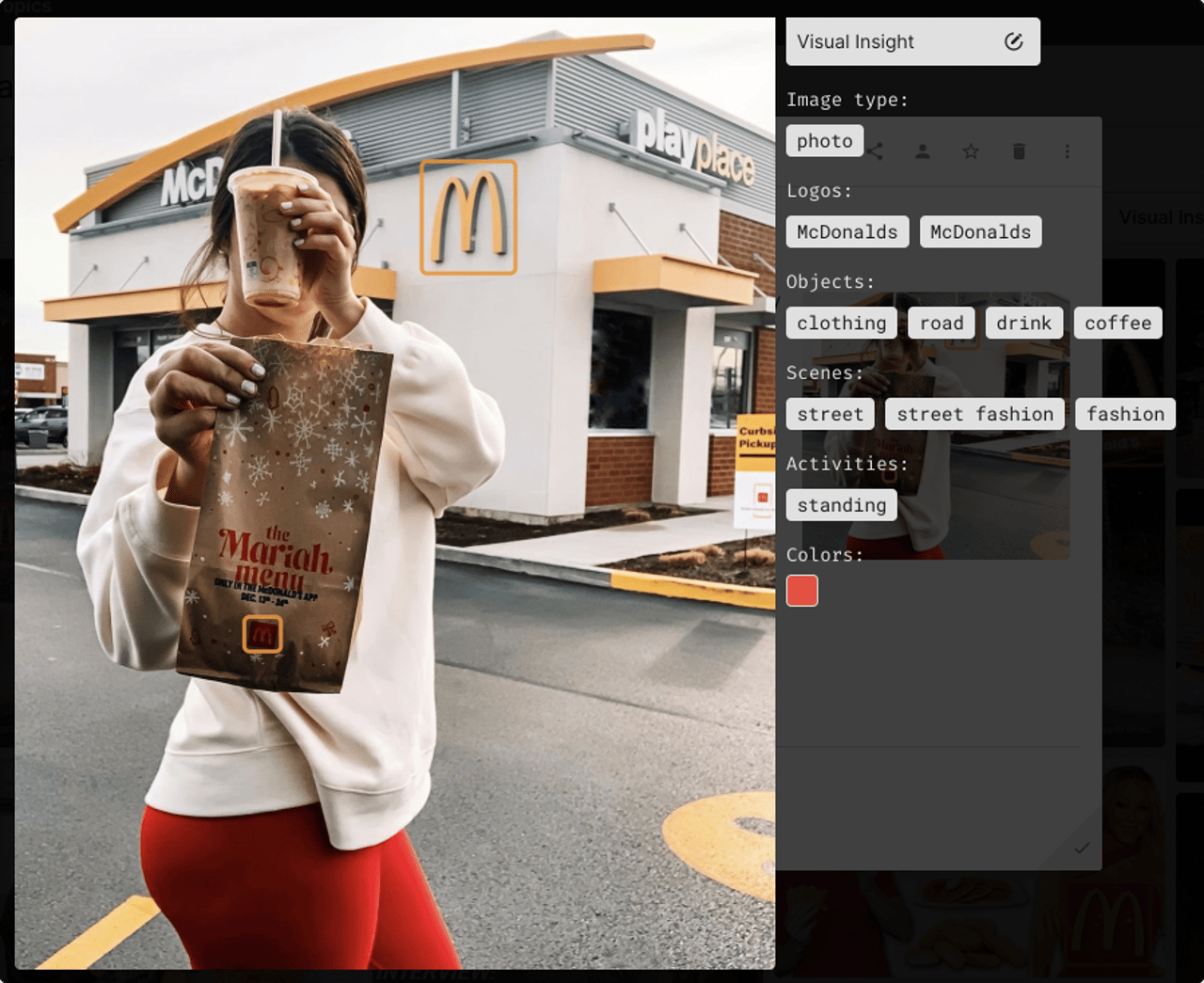 Bottom line
Christmas is an excellent time to remind customers about your products and build a stronger relationship with your target audience. However, the competition is so fierce during the holiday season that the benchmark for cuteness and heartwarming messages is much higher than at any other time of year. That is why marketers must listen to their customers throughout the year to understand them better and know which heartstrings to tug during the holiday campaign.

Request YouScan's free demo to see what your target audience is talking about on social media and what they expect from your brand.