Does your brand need logo identifier tools like Visual Insights?
Logo recognition software, such as YouScan's Visual Insights, can boost your marketing efforts by providing essential visual information about your customers - even if they didn't write a single word about your brand.
Do you know how your customers are really using your products? Vital information about the context that surrounds your company's products in your customers' lives is often missing from social media analysis. The reason is: In over 85% of cases, users don't tag the company in their photos or captions. So how can a brand find out how their products are really used? Logo recognition software, such as YouScan's Visual Insights, can boost your marketing efforts by providing essential visual information about your customers - even if they didn't write a single word about your brand.
Why are logo identification tools like Visual Insights useful?
YouScan has developed a one-of-a-kind image logo identifier app for social media. Visual Insights is a brand logo finder tool which uses image recognition software to help brands analyze visual mentions. This has opened up a world of possibilities in brand-customer communications. This new feature can analyze the visual context of mentions found through logo detection, as well as those mentions that were found through keyword search in the accompanying text.
YouScan Visual Insights provides a thorough analysis of every image: the software identifies objects in the photo; determines the context of the photo, and in what setting it was taken.
Logo recognition offers new opportunities for marketers
AI-powered image recognition is a breakthrough for digital marketing. The ability to identify logos from pictures or other branded assets in photos, in the absence of any accompanying text, opens a world of possibilities for the brand's interaction with customers. The benefits of this logo identification app are obvious, but not everyone will be able to figure out all the ways of using image recognition to its greatest extent.
Use case analysis and consumer insights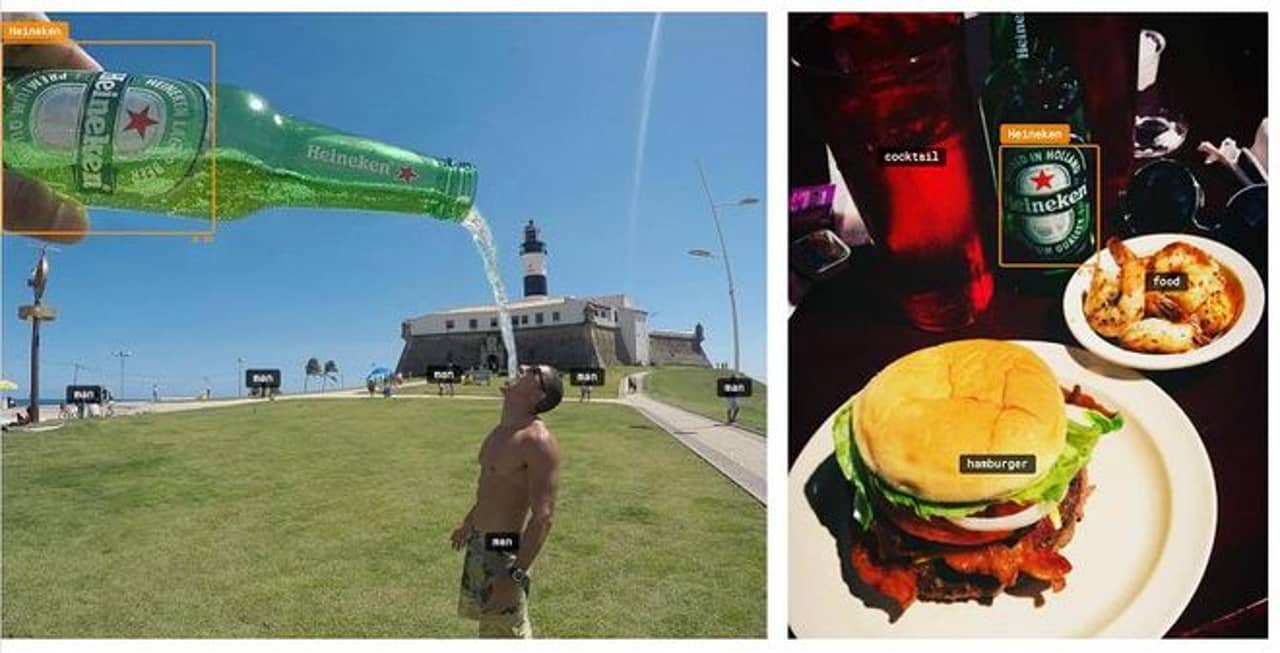 Photos offer the most valuable information about a product's use.
Analysis of visual context surrounding a logo, as revealed by a logo recognition app, allows you to access useful insights for building an effective communication strategy on social media. Based on the information about the objects on the photos (people, animals, miscellaneous things), the depicted scene (street, office, bar, the outdoors), and engagement on the photo, you can figure out key use cases and better understand the brand's target audience.
You can use these insights to course-correct or pivot your targeting. Some of these discoveries might help you understand the users' perception of the brand, so you can use this new knowledge to modify your marketing strategy - or even consider a rebrand.
Finding key influencers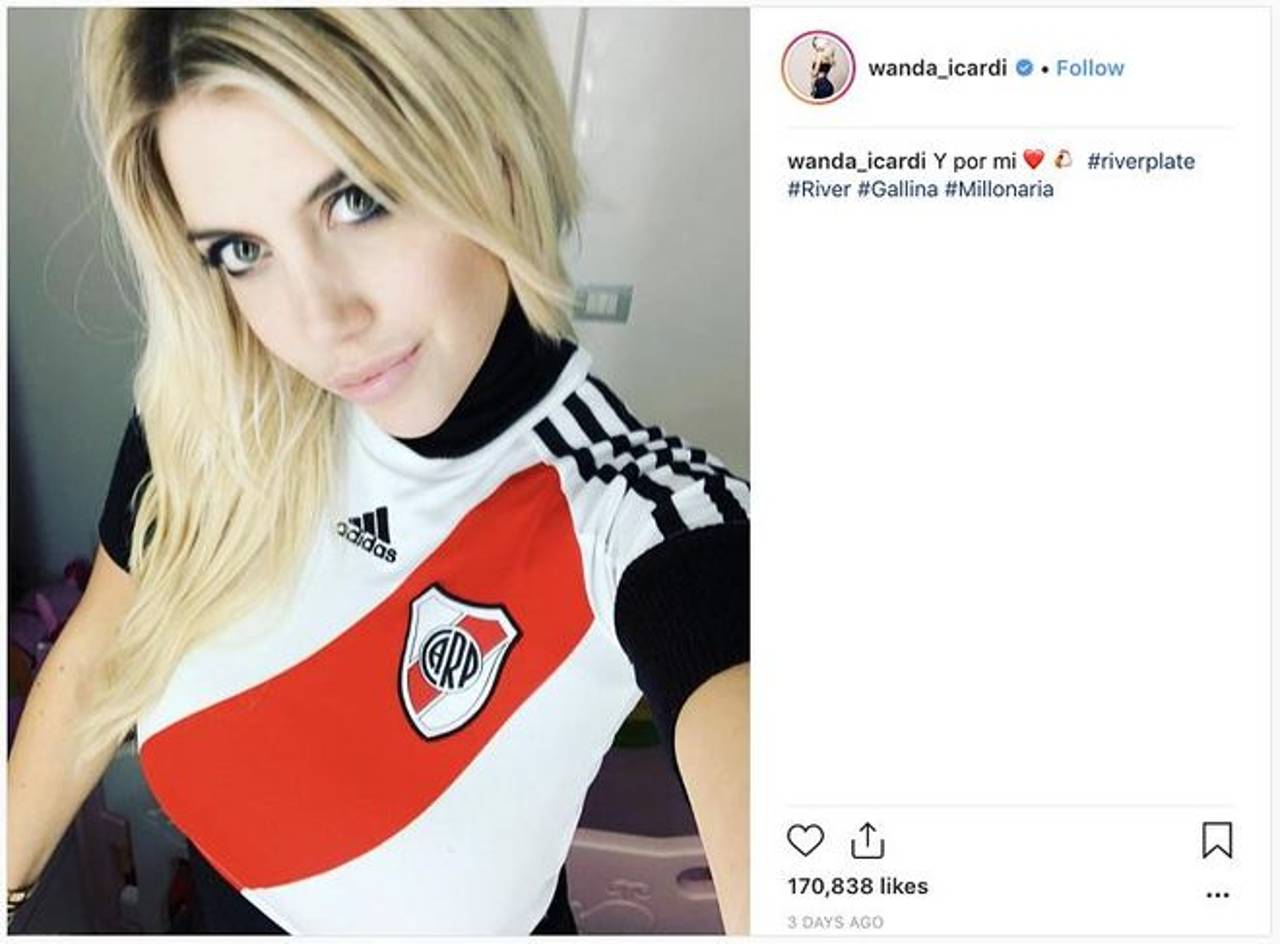 Visual Insights' logo recognition technology will identify all posts published by opinion leaders that feature your brand. Our software will find all relevant mentions for you - whether these posts are organic or sponsored, and whether they contain hashtags or not. This will help you find out your actual audience and identify influencers among them. Moreover, you will see what goes on around your brand, its visual surroundings - which can contain unexpected objects and scenes.
You will also find out which brands often appear alongside yours – perhaps this discovery can serve as inspiration for a cross-promotion campaign?
Fun fact: Our Visual Insights analysis of Burning Man 2018 festival revealed very active brand promotion, which was technically forbidden by festival rules. There was quite a variety of ads for various brands at this "decommodified" festival. YouScan's logo scanner found promotion of such brands as Adidas, Nike, Lay's, Apple, Starbucks, Coca-Cola, Jagermeister Dark, Milka, Reebok и MasterCard. Lay's had the most successful campaign by involving an influencer, Alena Vodonaeva, whose post received 24k likes and 248 comments and was one of the top posts by engagement. Without Vodonaeva, it would be nearly impossible for Lay's to advertise at this festival.
Event analysis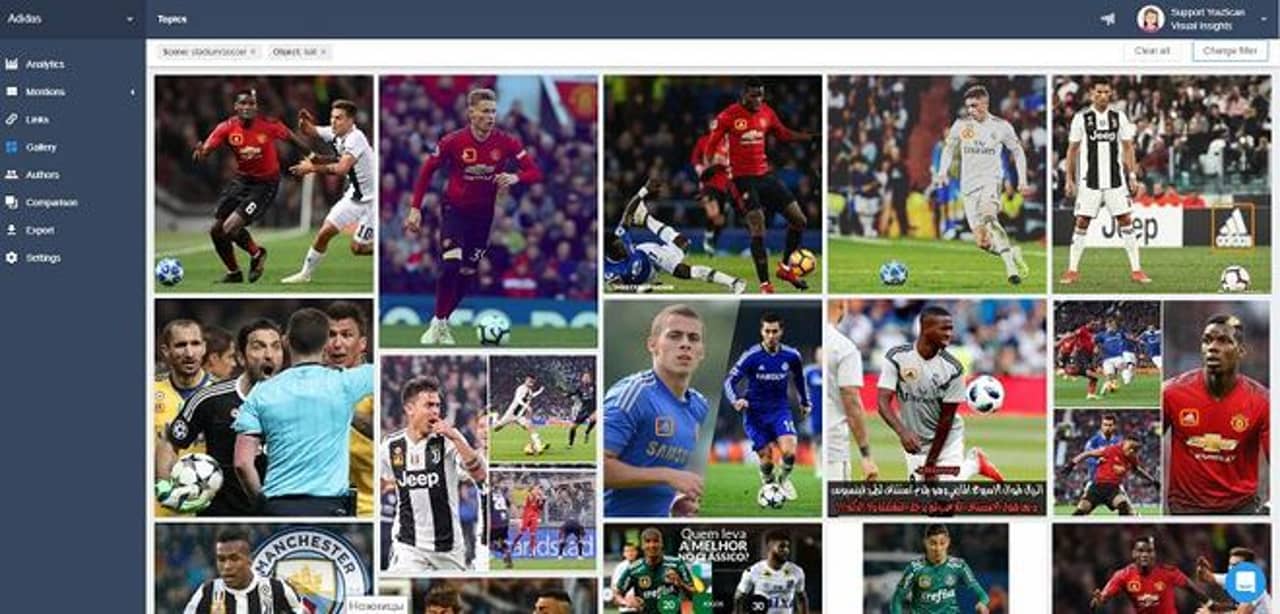 Is event sponsorship worth the investment? How many people really saw your brand? What context did they see it in? With Visual Insights, you can finally find answers to all these questions. Let's take a sporting event as an example. Before, the only way to measure your reach is to manually count all the people in attendance and calculate the TV audience. But what about all the photos shared online that may contain your logo?
YouScan's unique logo recognition software reveals who saw your brand and in what context they saw it. With these tools, you can measure the reaction to photographs of your brand, their distribution and the potential reach of each sponsorship event.
Partnership with Instagram power users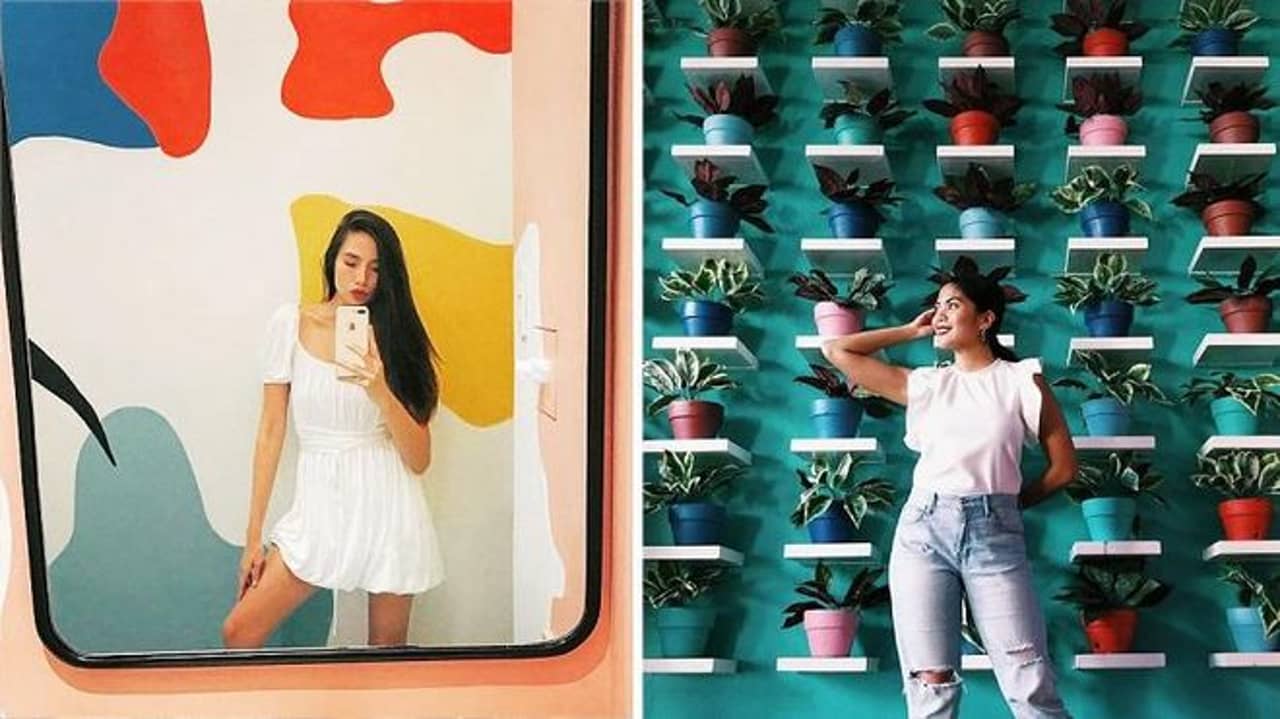 Use Visual Insights to build connections with the new generation of Instagram users. What kind of circumstances and settings would make it favourable for people to share photos of your logo? Nowadays, marketers aim to recreate the look and feel of organic user-generated content in their visual communications. The majority of events, locations and trendy spots try to be "Instagrammable," or worthy of becoming the setting of their customers' social media photos. The creation of such Instagrammable spaces is the future of digital marketing, where all the circumstances are favourable for the users' interaction with a brand. And YouScan has just the right tool to take advantage of this new marketing practice.
How do you know if your brand is ready to use Visual Insights?
FMCG brands
Digital marketing is constantly evolving. For global FMCG brands, an investment in Visual Insights pays off. Losses resulting from poor sponsorship decisions, bad campaigns and negative reviews come at a high cost. Solutions like YouScan's brand logo finder can help prevent these losses, for a reasonable price.

Earned Media share-of-voice for brands that acted as sponsors for the FIFA World Cup 2018
Companies with millions of mentions
A brand with over 10 million monthly mentions risks missing out on valuable insights without logo recognition software like Visual Insights. It's a nearly impossible task to sort through large volumes of social media mentions manually. Without an image recognition tool, such brands could lose the sense of its real reach in its target audience.
Reputation defenders
Moreover, your brand's reputation could take a serious hit if you're not careful about constant monitoring. This happened to Heineken, when brand representatives missed a single crucial visual mention of the brand, which caused a major PR crisis. In 2012, the brand was accused of sponsoring dog fights in Mongolia. The fights, which are legal in Mongolia, took place in a ring that was decorated with Heineken flags. Later, after the controversial photos made rounds all over the Internet, it turned out that the brand was not a sponsor of the event – the flags were simply left over from a previous event. Nonetheless, Heineken did not catch the negative mentions in time and had to apologize and construct a defensive communication strategy in response.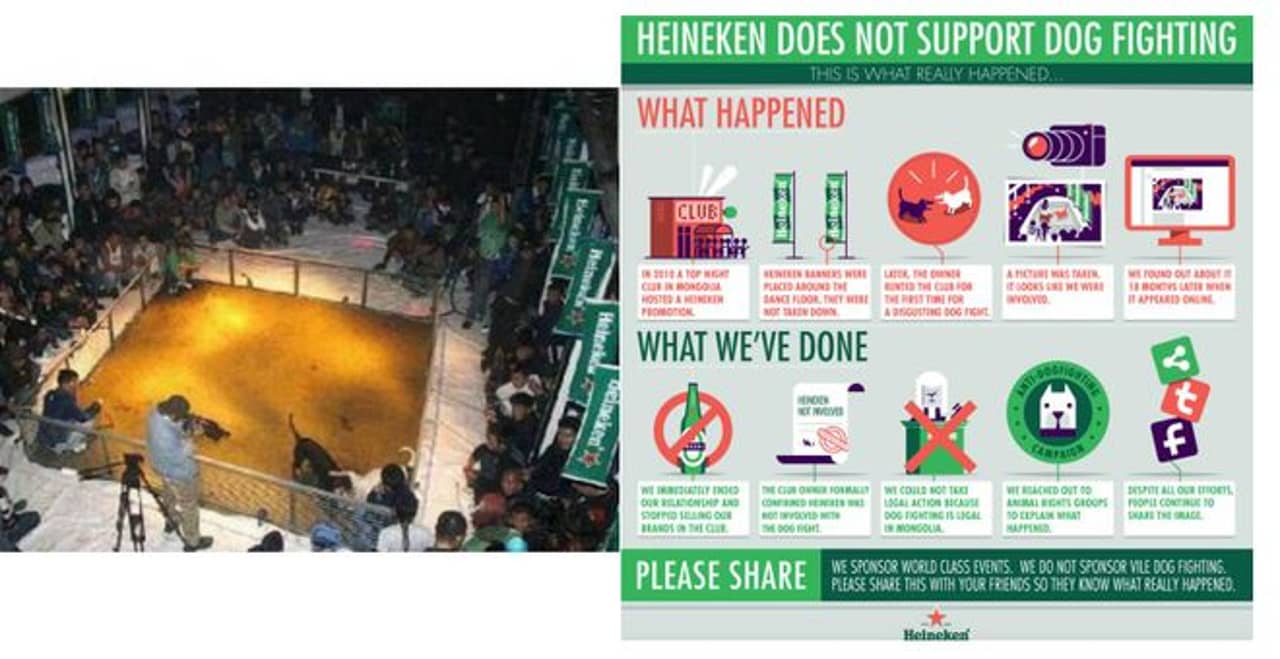 In search of insights and new growth opportunities
Without logo identification software like Visual Insights, your brand could miss out on growth opportunities. User-generated photos could point to a new way to develop a product. For example, a washing machine company could use their consumers' ideas to develop products beyond the "steam" and "hybrid" washing machines. User-generated photos could serve as inspiration for new functional design ideas, since the washing machine is a part of interior decoration in many houses.
For example, YouScan's logo identifier app might reveal that in Spain, the washing machine is often used as a shelf for potted plants, while in France they are used as bathroom vanity cabinets. Using these insights, a washing machine company can develop distinct functional product designs for these different markets.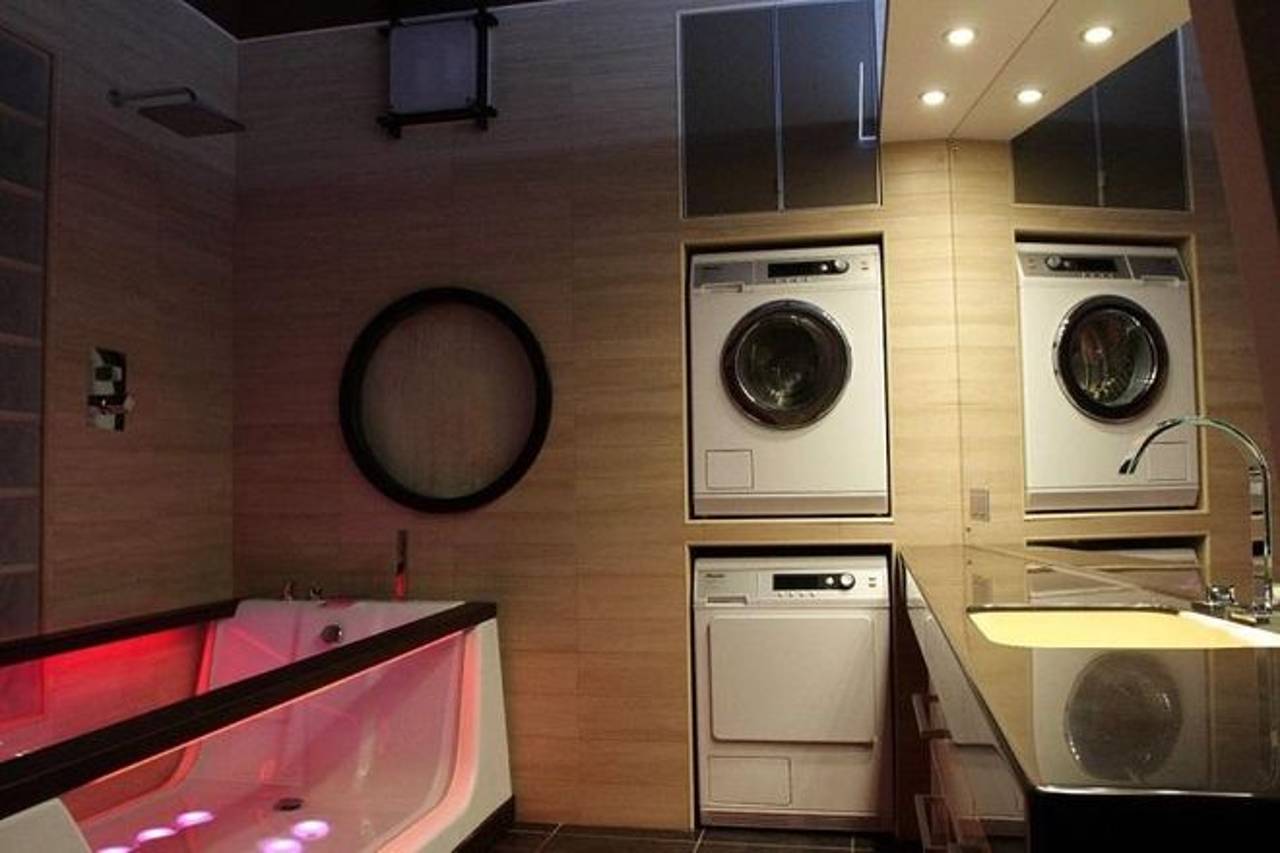 Marketers need a content strategy with a heavy focus on visual content, such as photo and video, more than ever before. The volume of visual content multiplies every day, with creation costs also rising daily – and there's no sign of that growth slowing down anytime soon.
Naturally, as its volume grows, visual content becomes more and more vital to the work of any digital marketer. Such online content needs to be tailored for target audiences, and leveraged to create an emotional bond with consumers. YouScan's logo recognition software Visual Insights can show how your brand's products are used by ordinary people in their everyday lives. Insights gained from such an analysis can help major global brands create products and services that are truly consumer-focused, and will excite and attract new audiences.