Social media monitoring: top use cases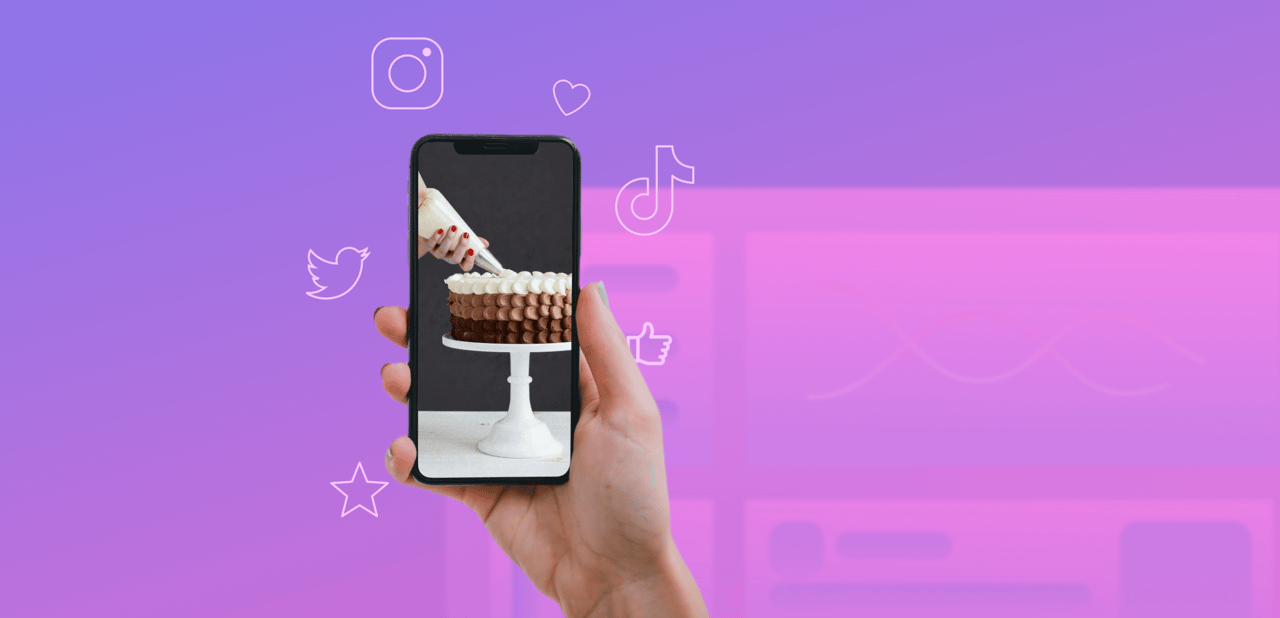 How social media monitoring helps brands to succeed?
All big brands know that social media is the only source of honest customer opinions. Here, in their natural environment, users share experiences, ask for advice, complain, and more. By analyzing this data, brands can uncover the most unexpected consumer insights and improve their strategy in order to meet customers' expectations. In this article, we will share several use cases that will help you make your social media monitoring more effective. 
Analyze consumer behavior
While creating a new brand, marketers can describe all features of their new product and service in detail. Moreover, they usually have a complete picture of their audience, can predict consumption situations, and more. But does it always match reality? Social media monitoring can help with an answer. 
Understanding consumer behavior help brands not only adjust their product to the circumstances when customers use it, but also know better what can look more natural in the advertising and what can help stand out among numerous competitors. 
Let's look at the example of craft beers. In adverts, we used to see people drinking beer outdoors, in pubs or restaurants. These scenes are the most frequent in the pictures on social media. 

Using one of these scenes is not the best way to stand out. But let's try to take a deeper look at other images. Guitarists and music artists are the most frequent persons in social media pictures. Thus, music concerts are very popular among craft beer lovers.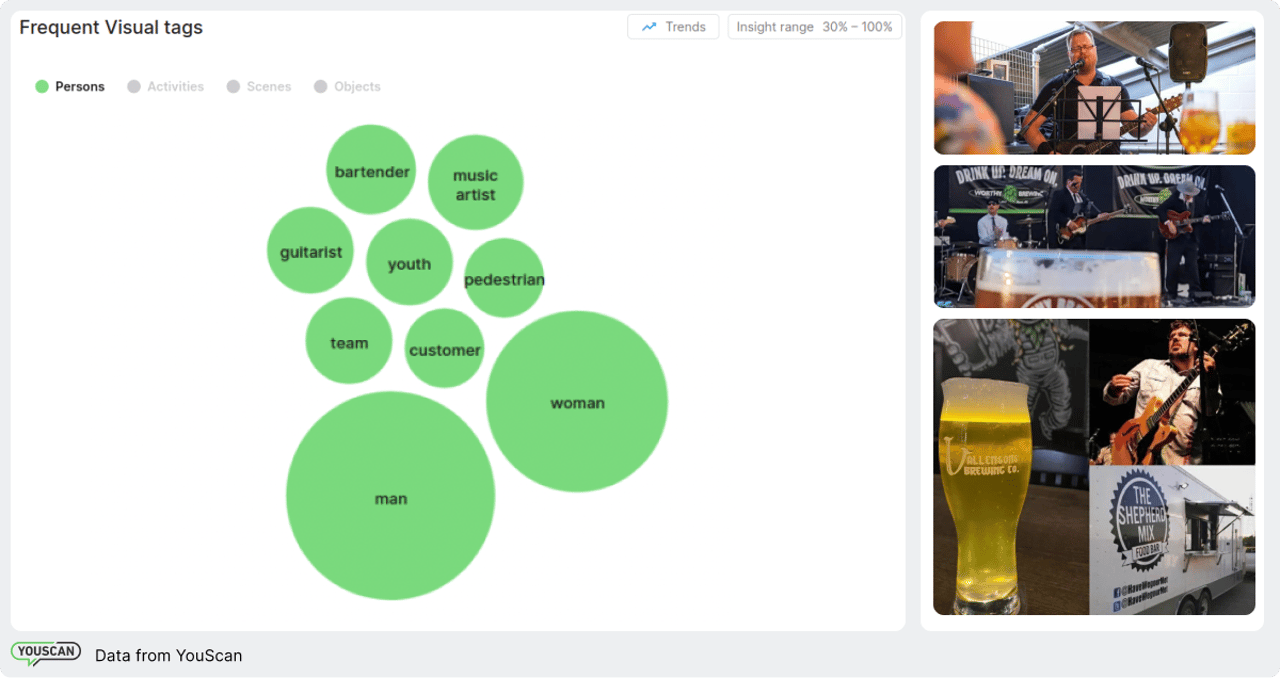 Brands can use this data to present their sort of beer as beer that tastes perfect while listening to favorite live music. 
Trend analysis
Each brand is surrounded by various discussions. Some users can leave feedback about the product's taste; others can discuss service. Tracking all brand mentions is crucial and helps be aware of all discussion trends. Let's look at one example. 
Usually, Starbucks' clients discuss the taste of products or customer experience at the coffee chain. It often causes spikes in mentions, but they aren't crucial. 
However, on the 27th of June, we detected a newsbreak. Starbucks offered reproductive healthcare for all employees except unionized. Social media users actively criticized the company for that and called for strikes.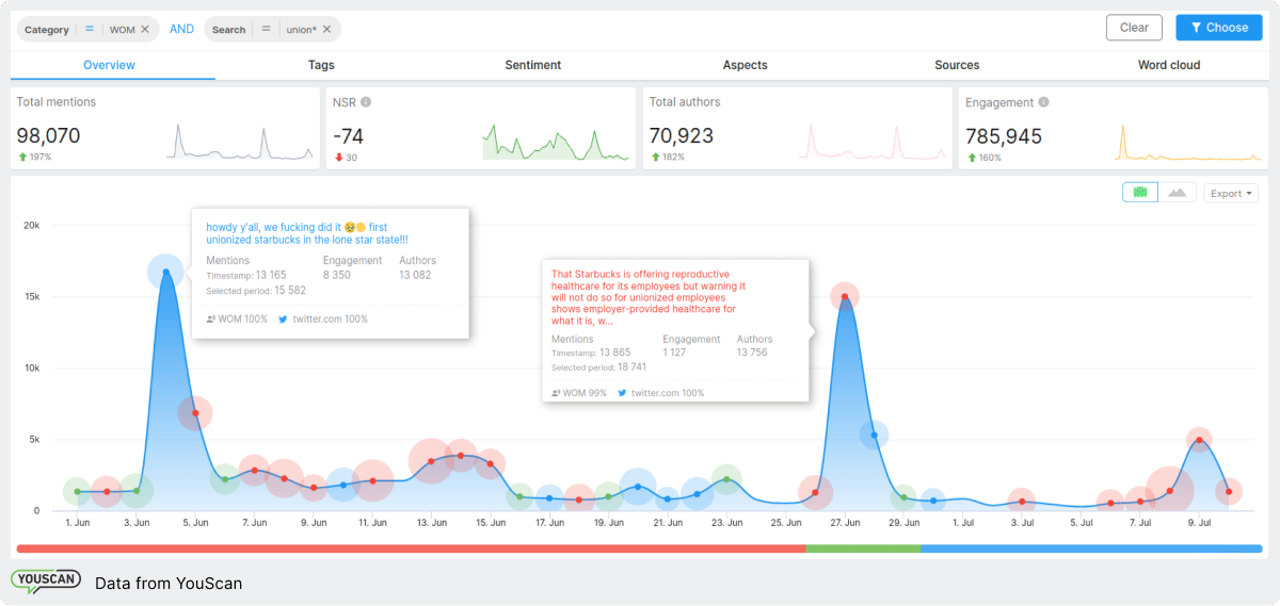 From the 20th of  June till the 10th of July, the popularity of the phrase "unionized employees" changed by 1000% compared to the previous period.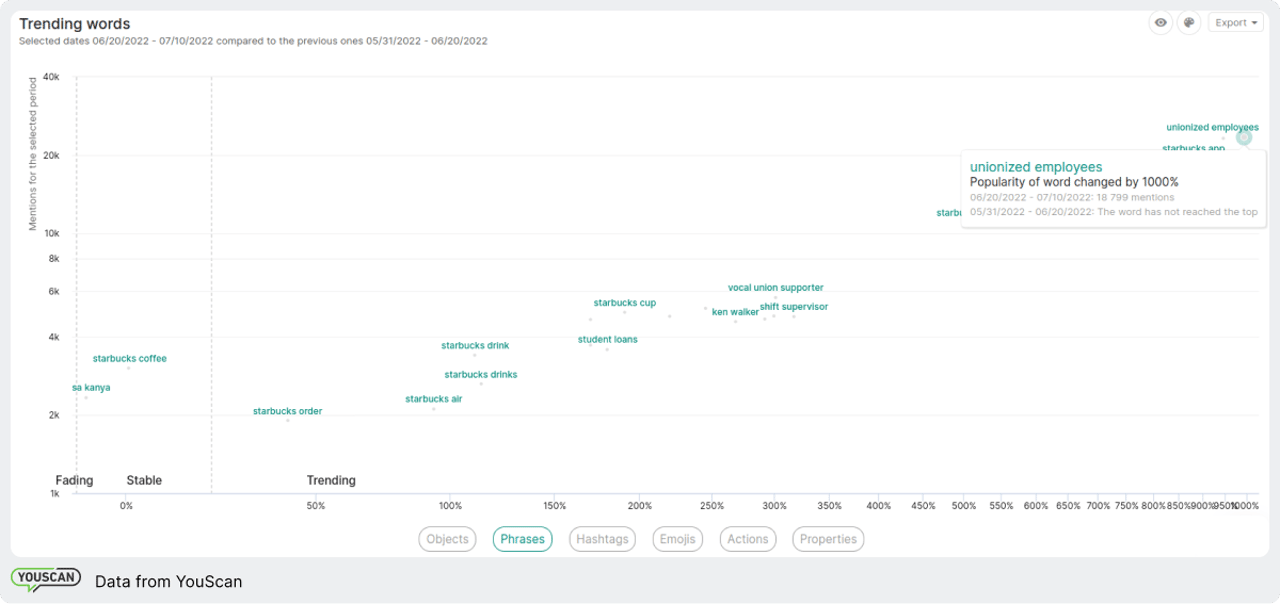 Social media tracking helps brands to see all essential discussions around their products and services and react immediately to prevent a reputational crisis. By trying to monitor brand comments on social media, marketers can stay on the same wave with their customers and know how to meet their expectations. 
Sentiment analysis 
This use case is closely linked with the previous. Positive and negative feedback can provoke a reputation scandal or spike in positive mentions and show the product's or service's strong and weak sides. By dividing this feedback into different mentions groups, it's easy to analyze customers' opinions regarding various aspects. YouScan, a social media monitoring tool, can do it in just a few clicks. 
In the picture below, you can see an aspect-based sentiment analysis of IKEA.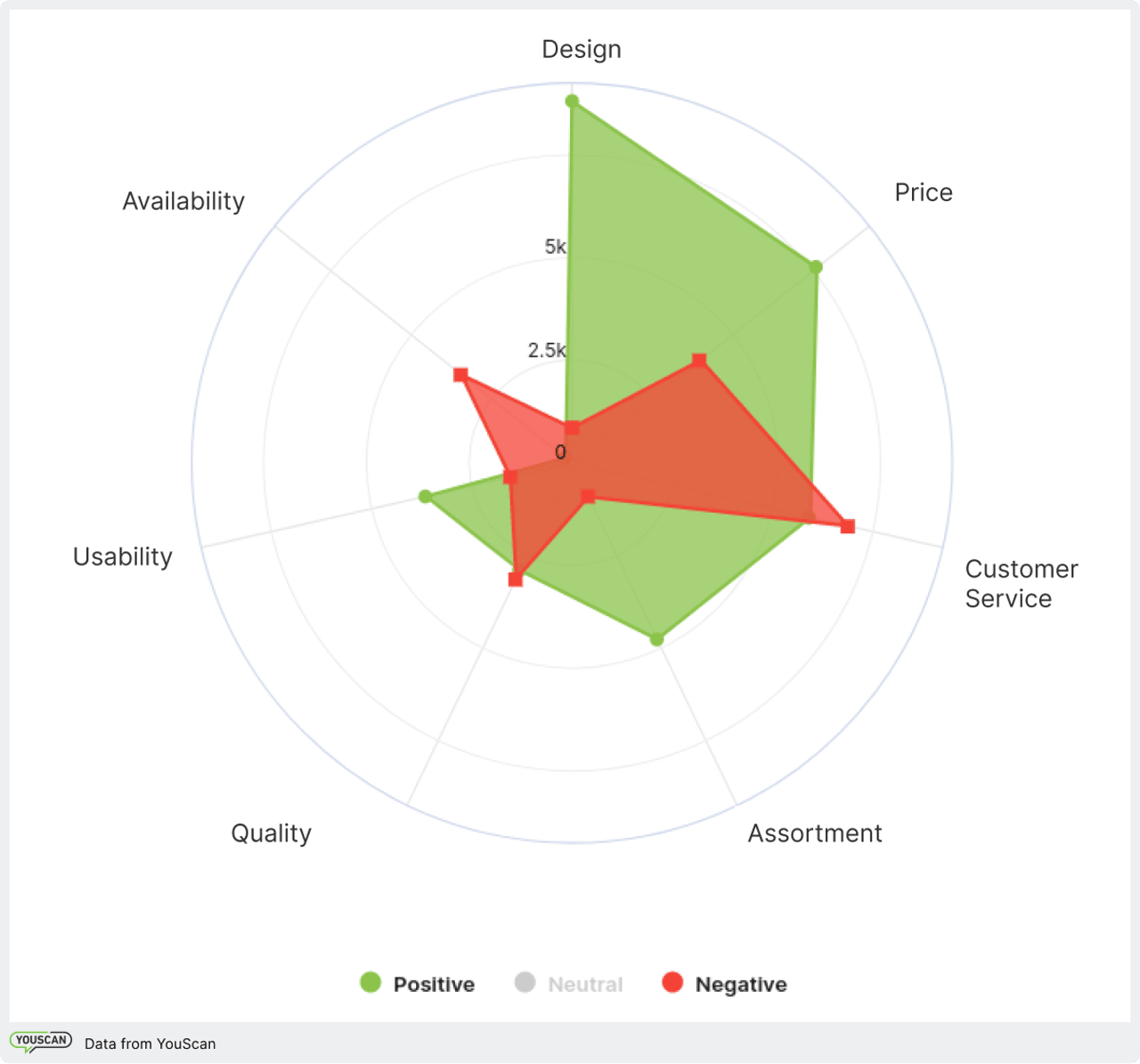 After seeing a complete picture, you can dive into the details and read all mentions related to every aspect. Customers like this brand for its design, affordable prices, a wide range of assortment, and usability.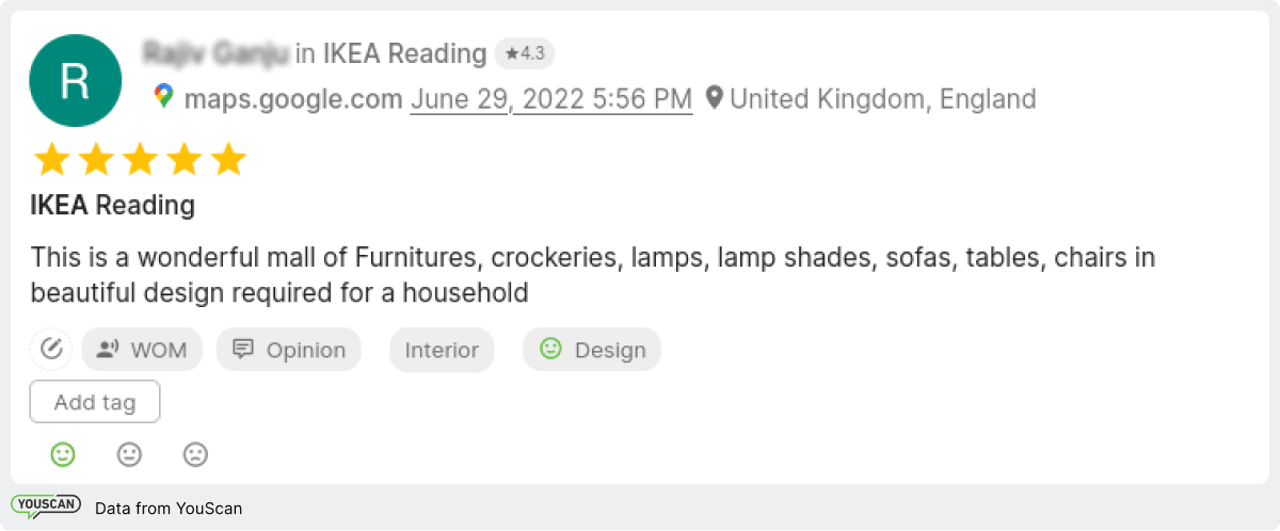 The most visible weakness is service. Social media users mention problems with shipping, unpleasant experiences with return and exchange, and a lack of staff to help with questions.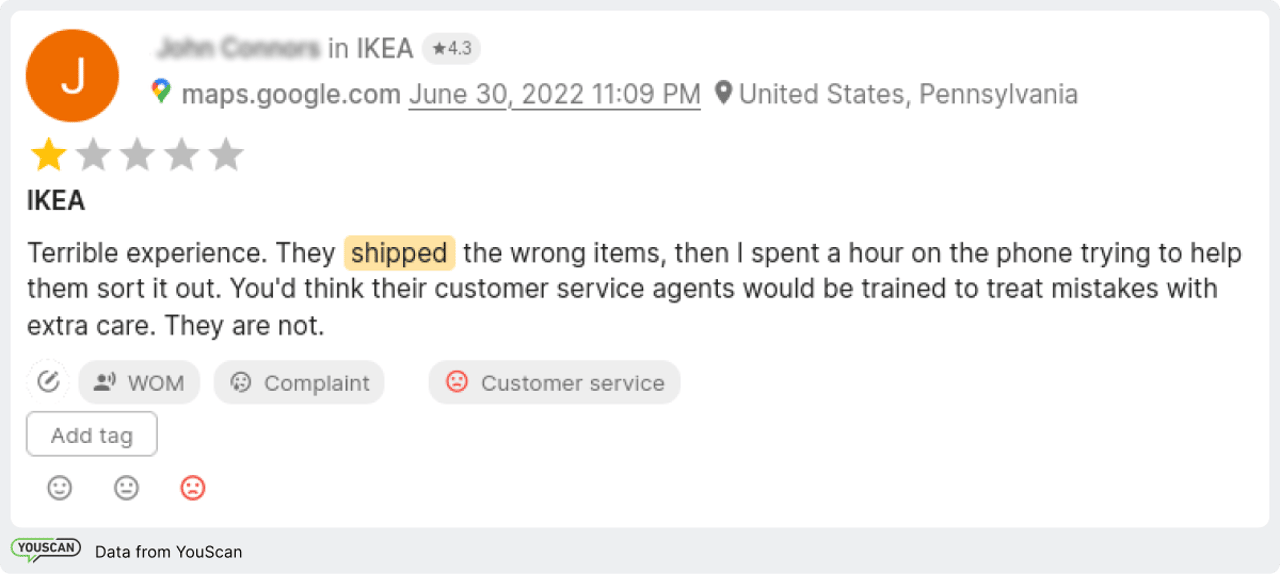 One more problem is availability: lots of items are out of stock. 
Audience insights 
When it comes to a certain brand, it's not that difficult to find out its actual audience. But what about people from different interest groups like vegans, yoga lovers, or true fans of organic cosmetics?
Social media monitoring can help to dive into their interests and demographic. 
Let's check how it works on the example of gluten-free products. The main audience discussing gluten-free topics online are young women 25-34 years old.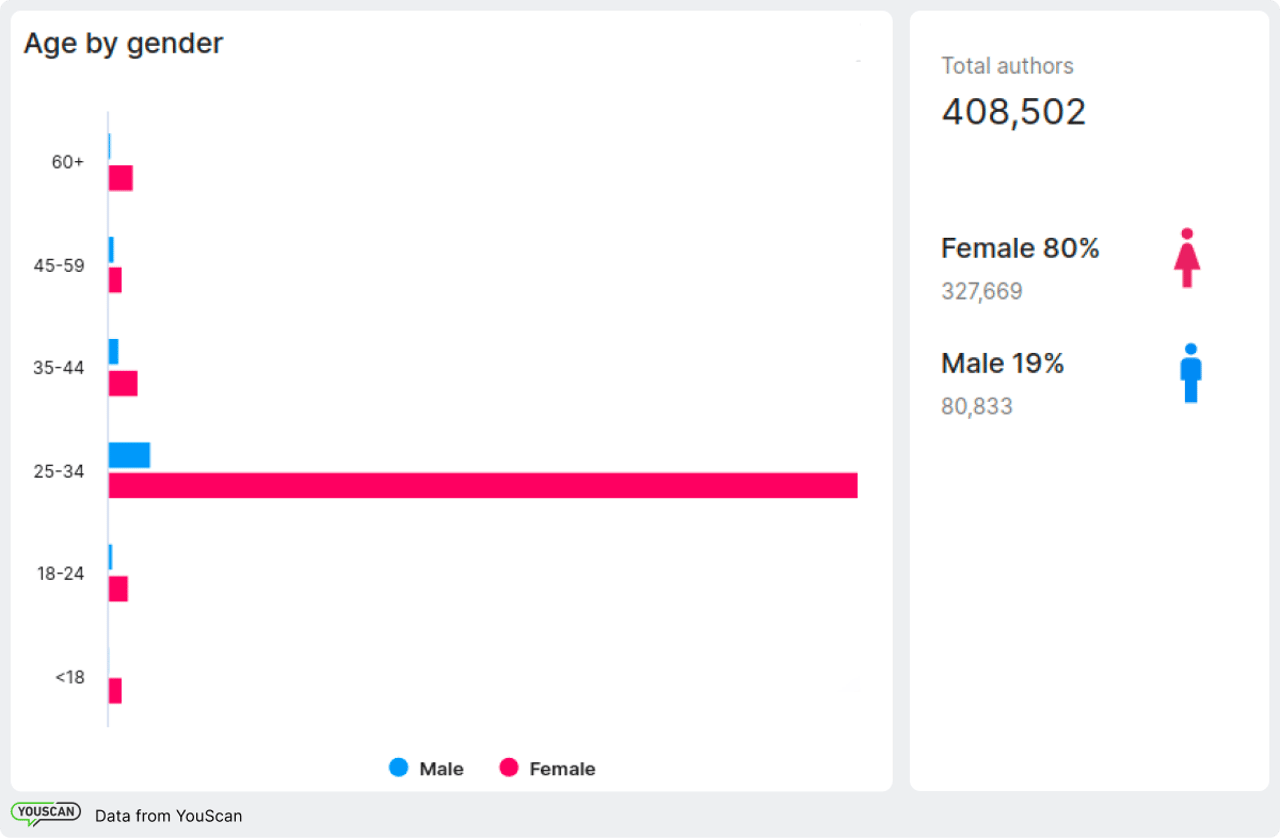 They like to share gluten-free recipes and discuss gluten-free products in hotels and restaurants. One of the most unusual things mentioned by social media users is gluten-free traveling: some users like to attend places with gluten-free food and even gluten-free beer.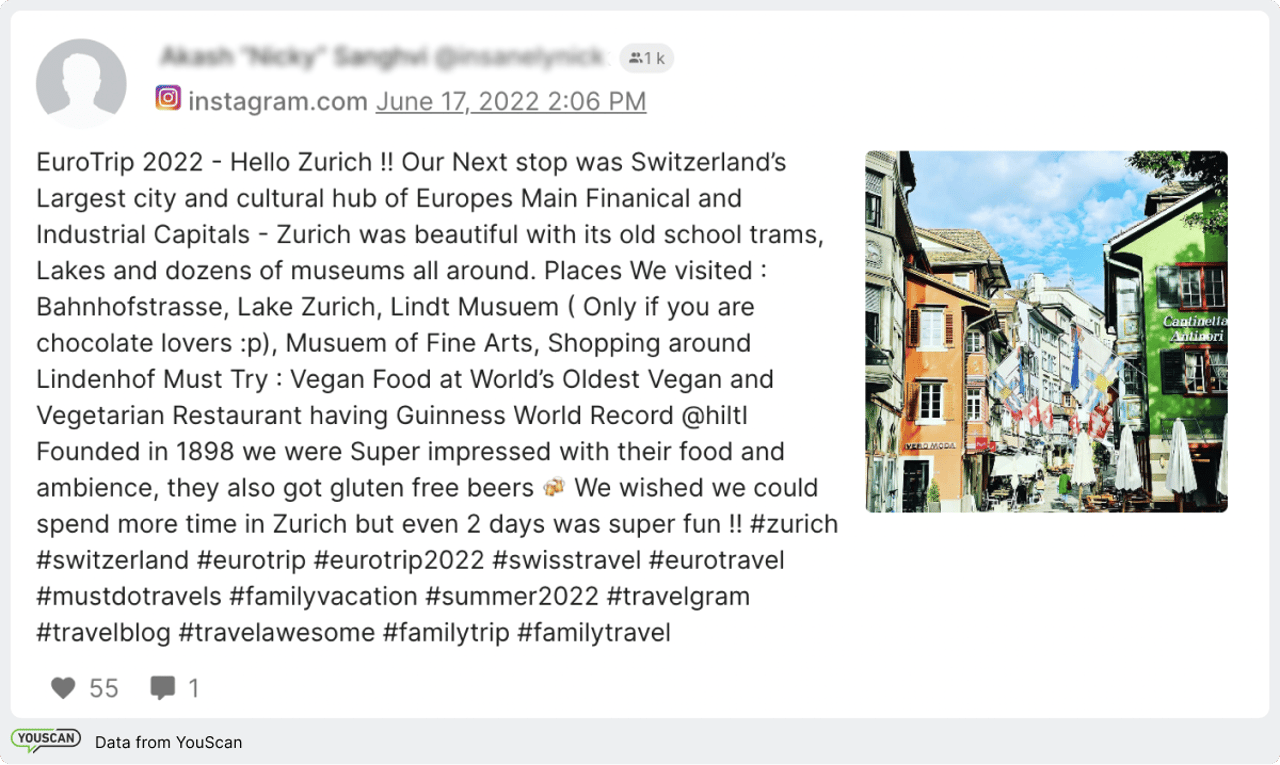 Moreover, some museums and art galleries propose to visit their exhibition and try vegan and gluten-free dishes.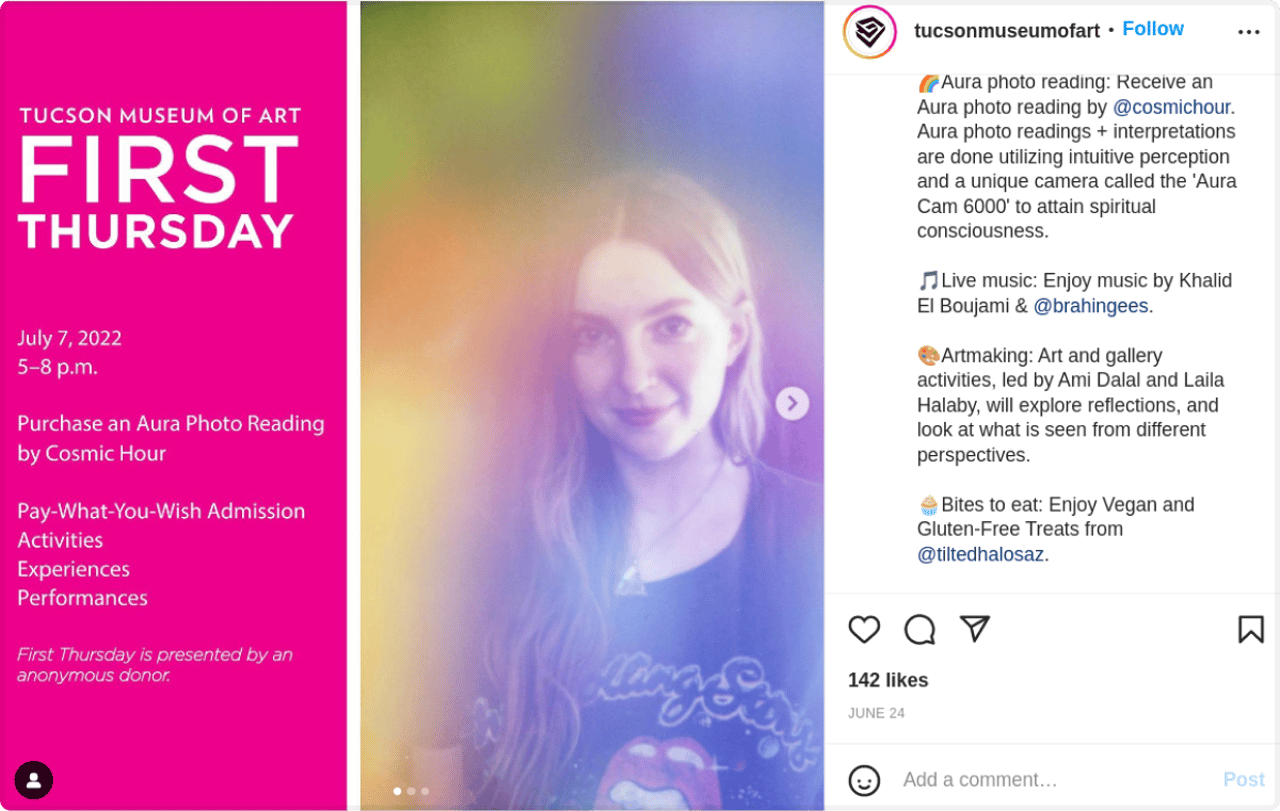 Gluten-free products are popular not only among vegans, fitness, or beauty lovers. Authors of posts on this topic are also interested in traveling, art, photography, business, music, and design.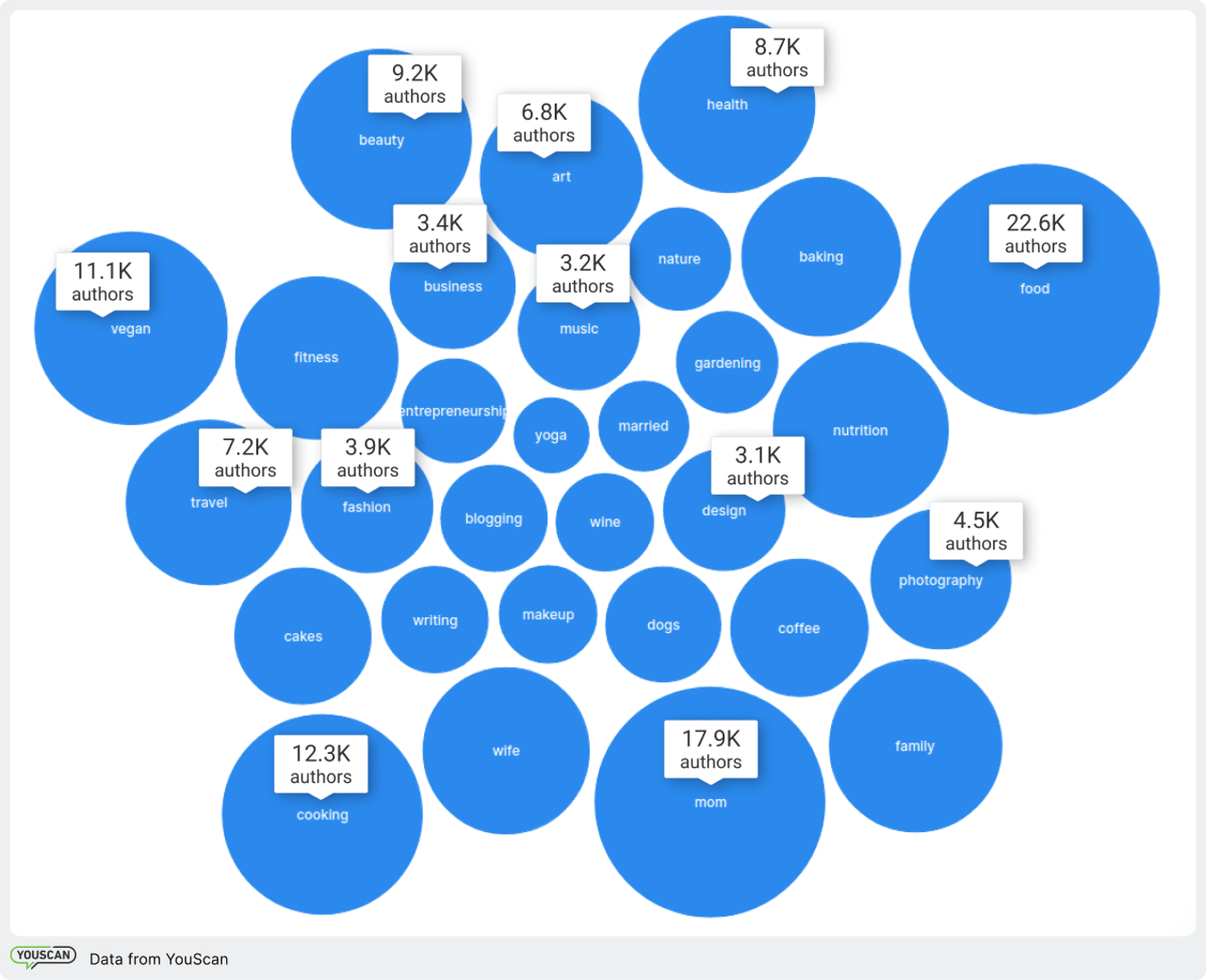 Thus, the main audience interested in gluten-free products is also involved in discussing such topics as traveling, creative industry, and business. 
Bottom line 
What is social media monitoring itself? For brands, It is a way to analyze honest consumers' opinions not limited to any marketing research questionnaire. It is a source of data that helps brands look at their product at every angle and change it according to expectations of their audience. 
To monitor product mentions in social media, you can try YouScan's free demo. This will help you to know how you can improve your brand or product.