Why you should rely on YouScan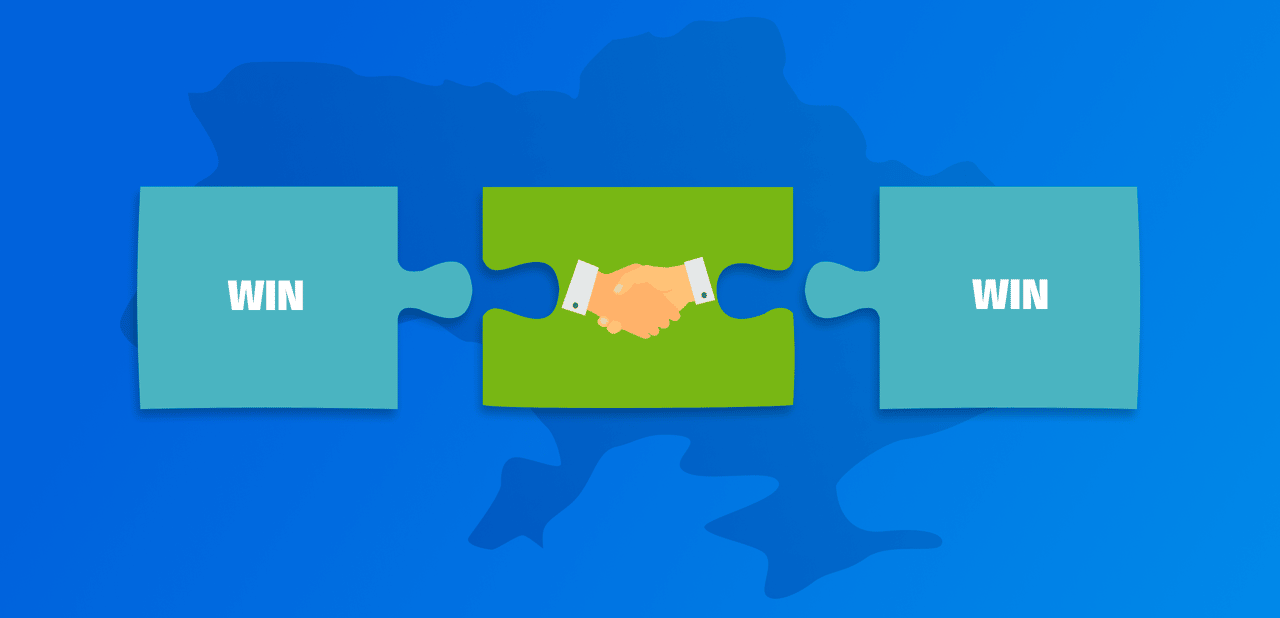 The Russian invasion, which started on the 24th of February 2022, reversed the history of our country. As a company of Ukrainian origin, YouScan was affected by the unfolding crisis: we had to make significant changes to our strategy and future goals.
Military actions, on the other hand, had no impact on the quality of service we provide. 
Our software's security and safety, as well as that of our customers' data, have always been a top priority for us. This approach ensured our invulnerability to external circumstances.
In this article, we will share a step-by-step explanation of how our business works and why it's safe to be a partner of YouScan. 
1. We provide stable access to our social media listening software. 
You may wonder if the current military operations in our country have affected our technical capabilities. 
The answer is no: our software is absolutely safe from war. We use cloud infrastructure by Microsoft Azure, which means that our product is hosted outside of Ukraine – on cloudservers located in Western Europe. Microsoft is a reliable partner, and its cloud solution is widely used by renowned businesses worldwide. The corporation is responsible for the security of servers, and we have full confidence in the high quality of their service, which has been tested through the years. 
Aside from that, YouScan is a GDPR-compliant company, which means that not only our software, but also our clients' data are protected according to all regulations and the world's best practices. 
In the current situation, we don't experience any problems maintaining our product because all of our team members are safe and working productively. 
Like most IT startups, our company has solid experience in managing distributed teams. 
We honed our skills in remote work after the beginning of the Covid-19 pandemic, and now we continue working at the usual pace. Furthermore, we are working on improving our product and implementing the new features which will hit the market soon. 
2. We are under a legal duty in full compliance with our obligations.
YouScan is an international company run by the legal entity YouScan Limited, registered in Cyprus, a member state of the European Union. All our new clients sign contracts with this company, operating in accordance with the Cypriot law and applicable European regulations. It means that force major, such as the war in Ukraine, shall not be applied to our contractual obligations. 
3. We continue to provide excellent customer service.
Outstanding customer service has always been the distinctive advantage of YouScan. Our Customer Satisfaction Score used to be over 98%, and we are keeping it on the same high level. Both our Customer Support and Customer Success teams stay safe and fully equipped to provide a rapid response to any issue.
After every contact with our support service, our clients rate the quality of the interaction. In the chart below, you can check the comparative analysis of customer satisfaction levels before and after the war. 

As you can see, our customers didn't face any difficulties getting a high level of customer support from YouScan. 
Despite the challenges we faced, our company continues to be a reliable partner. Our team is not only fulfilling all our obligations, but is also working on company growth and adding new capabilities to our product.
By choosing YouScan, you not only support a Ukrainian company and its team members in their challenging circumstances, but also strengthen your business by using a powerful social media listening platform that helps companies improve. 
Our industry-leading platform was recognized as the Best Social Media Monitoring Software by MarTech Breakthrough Awards. Also, YouScan was named a "Cool AI Vendor for Marketing" by Gartner and a Visual Analysis Category Winner in Martech-Challenges. YouScan is trusted by 500+ customers worldwide, many of which are global brands and agencies.

Are you ready to find out more about YouScan's social intelligence capabilities and how they can help your business? Request a free demo and get unlimited access to customer insights with YouScan.