Sanitize, eat, stream, repeat: 5 ways the coronavirus pandemic has changed the way we do business
Spring of 2020 has been a strange time around the world, to say the least. The coronavirus pandemic has no parts of our lives unchanged. Flights are grounded; school, work and fitness have moved online; people are attending church service and dance practice alike by video conferencing. Many people are staying home under shelter-in-place orders, leaving their homes only to buy essentials at the grocery store. Traffic on the streets has reduced to transport trucks and food delivery drivers.
The way business is conducted has changed, too. Many stores have been forced to close down their brick-and-mortar locations to prevent the spread of COVID-19 as they were deemed non-essential; businesses big and small scramble to arrange delivery and curbside pick-up options to retain customers and contribute to the well-being of others.
The situation is constantly changing, and according to most health-care models, it will be a while still until things return to some semblance of normal. So we have tried to capture how the COVID-19 pandemic has changed our lifestyles, our pastimes and the way we do business.
Here are five ways life in the time of coronavirus has gone from taking care of business to taking care of each other.
Delivery dominates
As entire countries issued stay-at-home orders and went on partial or complete lockdown as a result, delivery services have become more important than ever before. On-demand food delivery services like UberEats, YandexEda, and Foodora saw surges of activity, adjusting their services to include "leave at door" options to ensure the safety of couriers and customers. In the U.K., for example, takeout sales rose by 8.7% in February. In the U.S., downloads for grocery delivery app Instacart increased 215% between February 14 and March 15, while downloads of other food delivery apps have also increased significantly after individual states started issuing state of emergency orders.
Frequency of mentions containing "food delivery" and "takeout" has increased significantly as restaurants closed their brick-and-mortar locations to only service customers via deliveries. The graph below represents mentions of "takeout" in the coronavirus topic.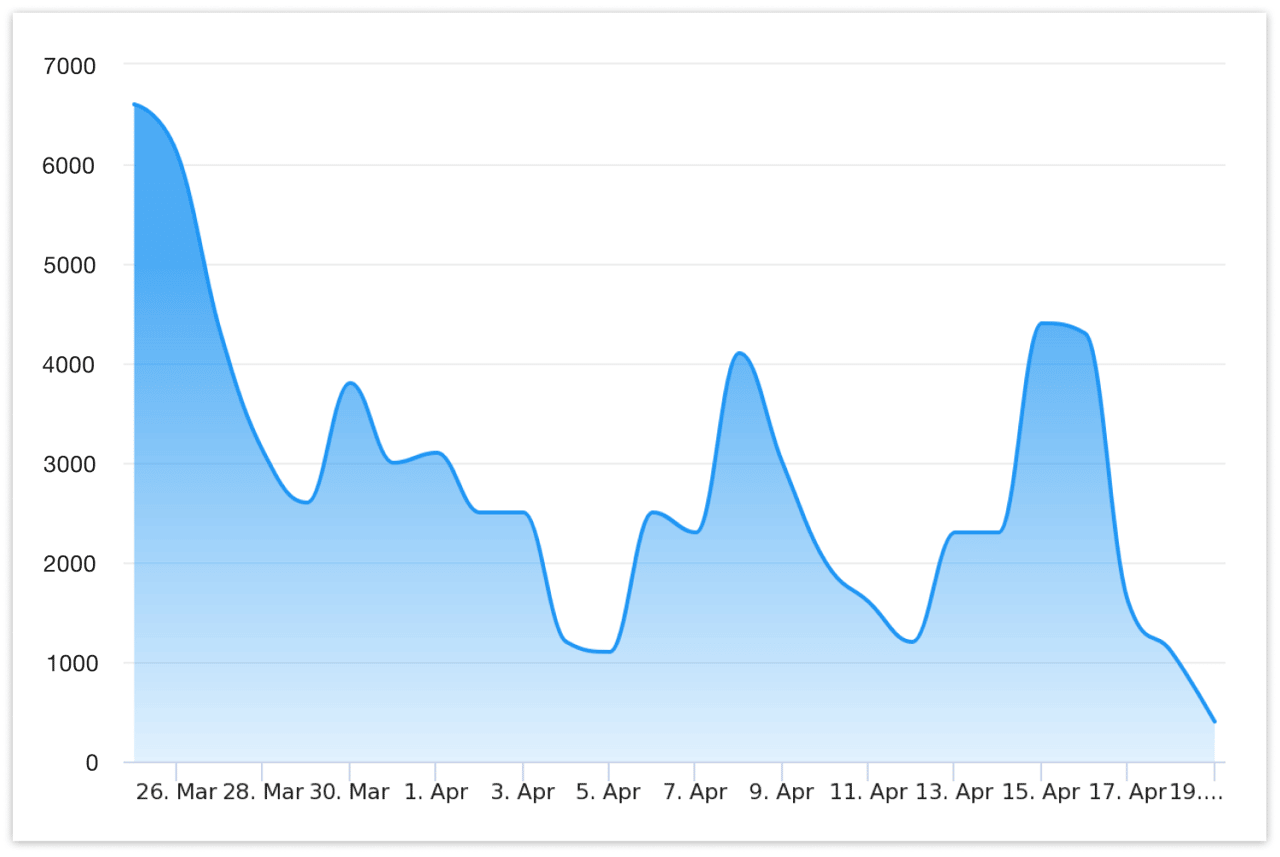 As you can see in the graph below, new terms like "contactless delivery" took off during the pandemic as more delivery services communicated safer drop-off options for their patrons. The graph depicts discussions from March 25 to April 19 mentioning "contactless delivery" in the post.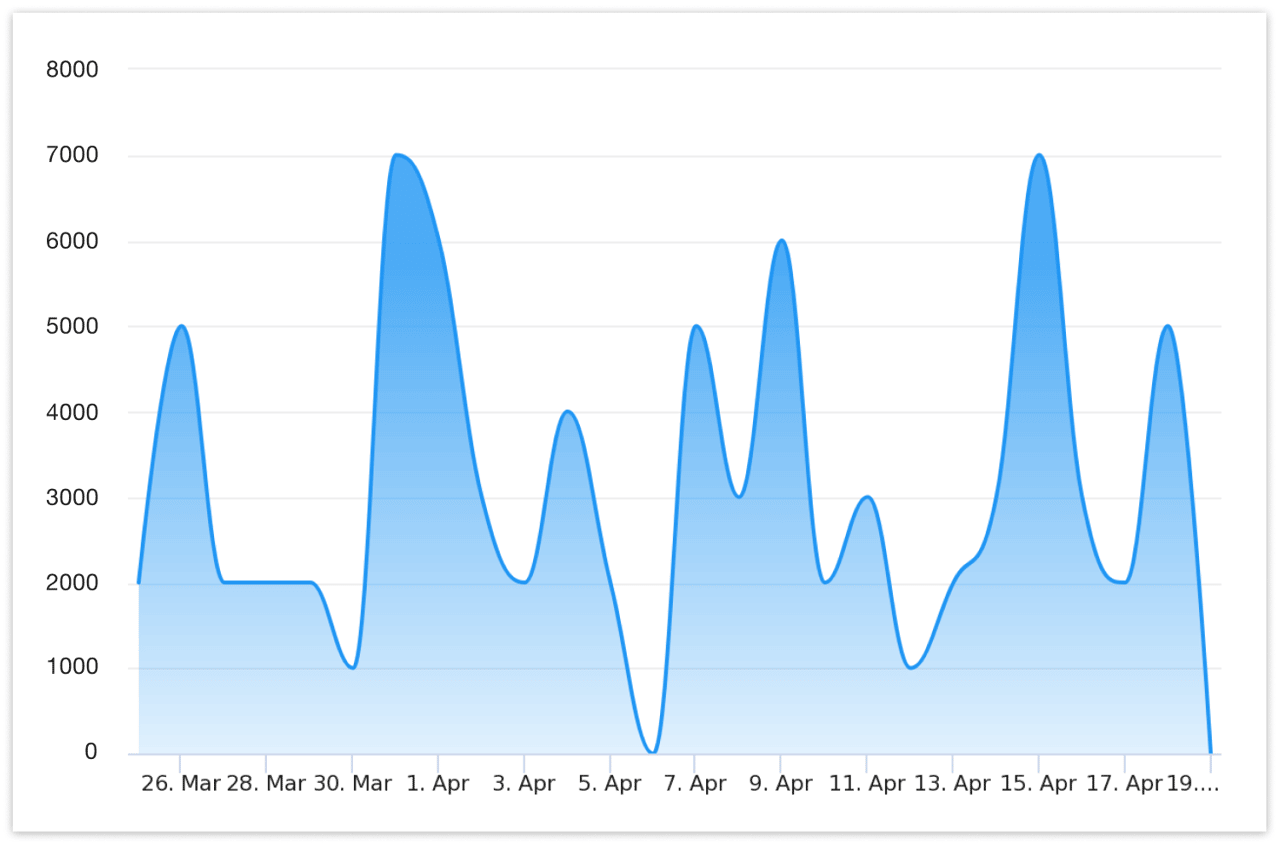 While before the pandemic, culinary establishments advertised delivery options as a matter of convenience or a way to extend their hours of operation, this sale method has now become vital to the restaurant business - especially in places with state-mandated lockdown measures.
Restaurants offered delivery as their way of supporting the public in self-isolation, but also asked for support of their business, which is at a high risk of failing without patronage. This is evident by the number of mentions of "takeout" with "support" somewhere in the post, which has increased by 100,000 since the beginning of March:
During social distancing, it's not just prepared food that is delivered to citizens. Grocery delivery services have also seen an unprecedented rise in demand, especially in parts of the world where state recommendations encouraged people to minimize their trips to the grocery store.
"Grocery delivery" mention frequency has risen to over 1.3 million mentions since the beginning of March, with a major peak the week of March 23, when most places in North America went on lockdown:
Pew Research Center, a U.S.-based fact tank, reported that over 20% of American adults have used a grocery or food delivery service as a result of the coronavirus outbreak.
Additionally, a lot of discussion around grocery delivery during the COVID-19 outbreak has been concerned with the safety and compensation of minimum-wage workers, such as grocery store clerks and delivery couriers.
This conversation around minimum wage, and jobs of a store clerk or a postal service worker that have become essential, has resulted in a lot of appreciation posts for people on the frontlines of the pandemic, evidenced by the word cloud in the "grocery delivery" topic.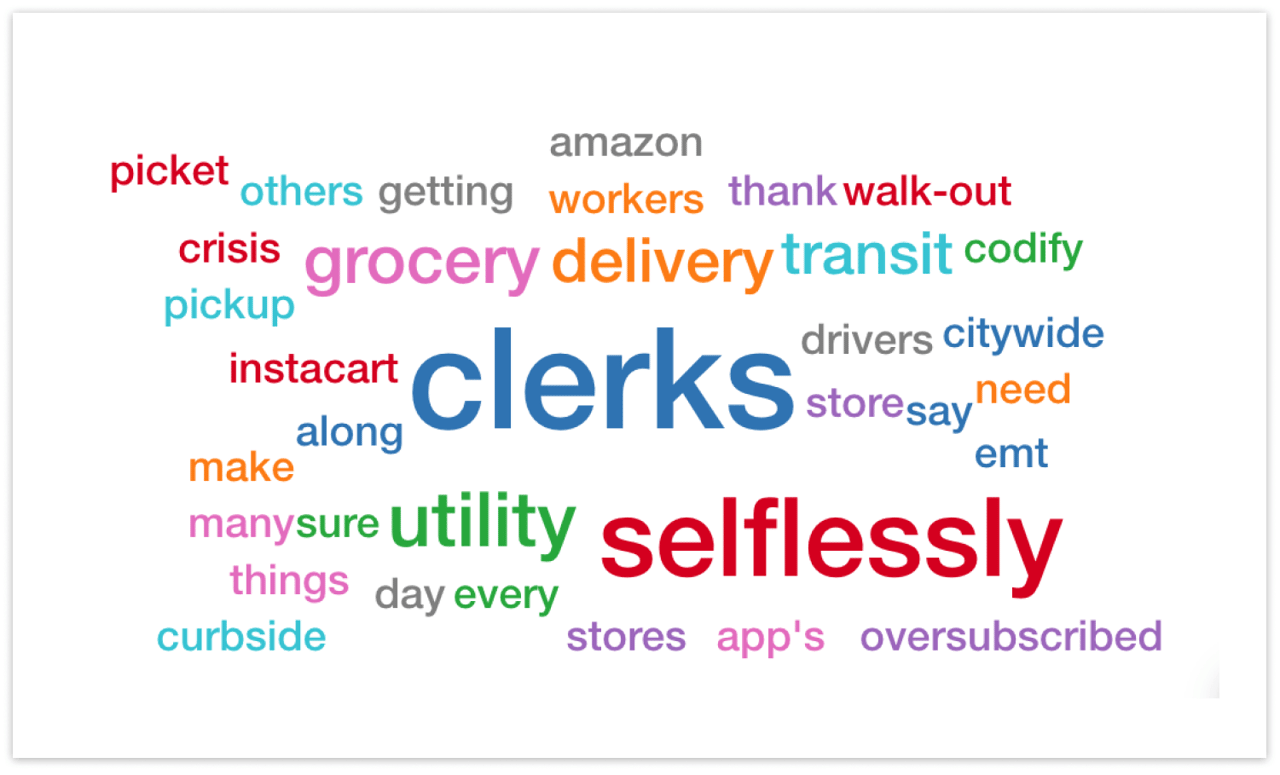 Finally, it's worth noting businesses in fields outside of the food and beverage industry that also ramped up their delivery offering. For many brands, the new pandemic reality also means fewer customers to brick-and-mortar locations, as well as smaller expendable incomes for people unable to work remotely.
Thus, a lot of businesses have started to offer free delivery; mentions for "free delivery" in the coronavirus topic have increased by 700,000 since March 25: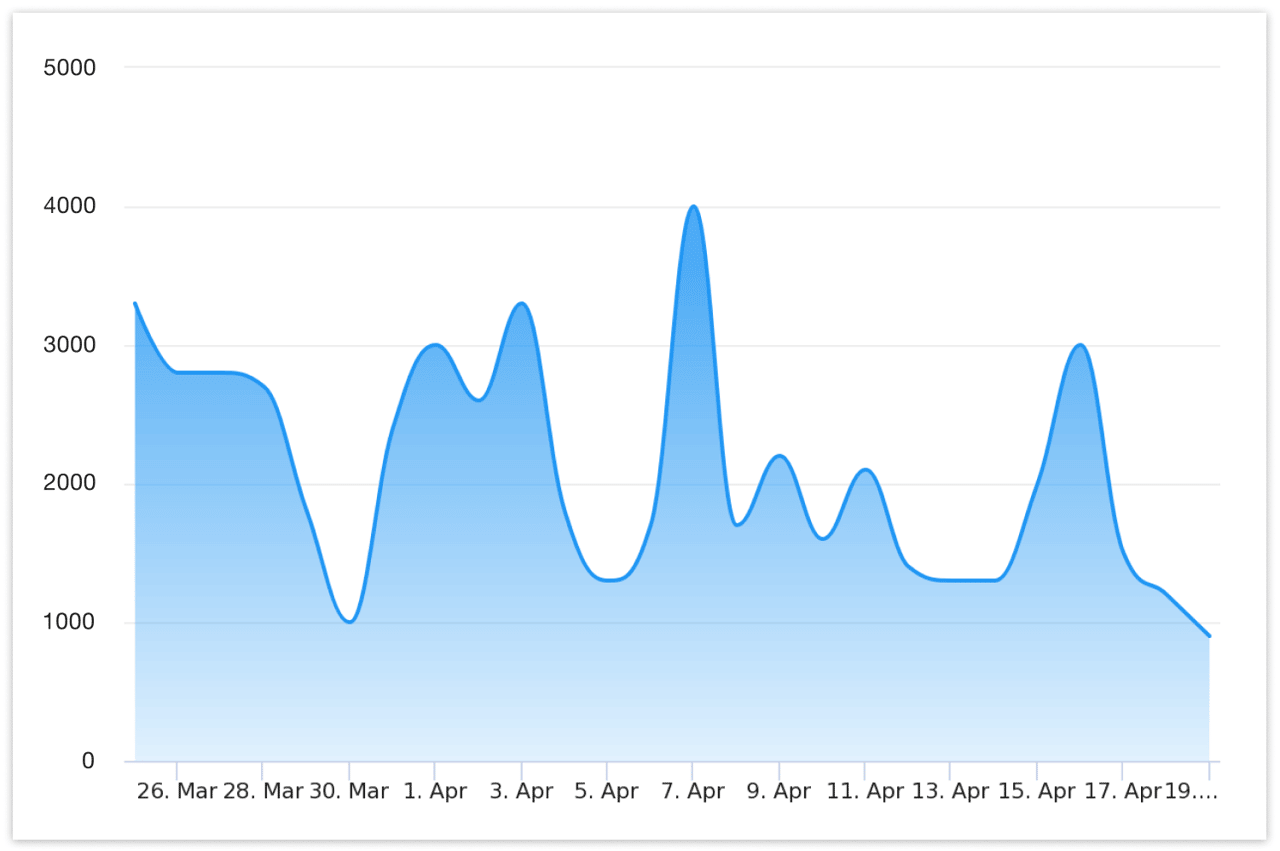 Local is the new luxury
In addition to the proliferation of delivery services for anything from food and alcohol to cat litter and face masks, many businesses also encouraged their customers to shop local during the pandemic.
As many countries closed or temporarily put import and export restrictions on international borders, there has been a surge in local business promotion and domestic products. The mentions of "buy local" in the coronavirus topic have grown by nearly a million from March 25 to April 19, with spikes around weekends when people might be likely to shop: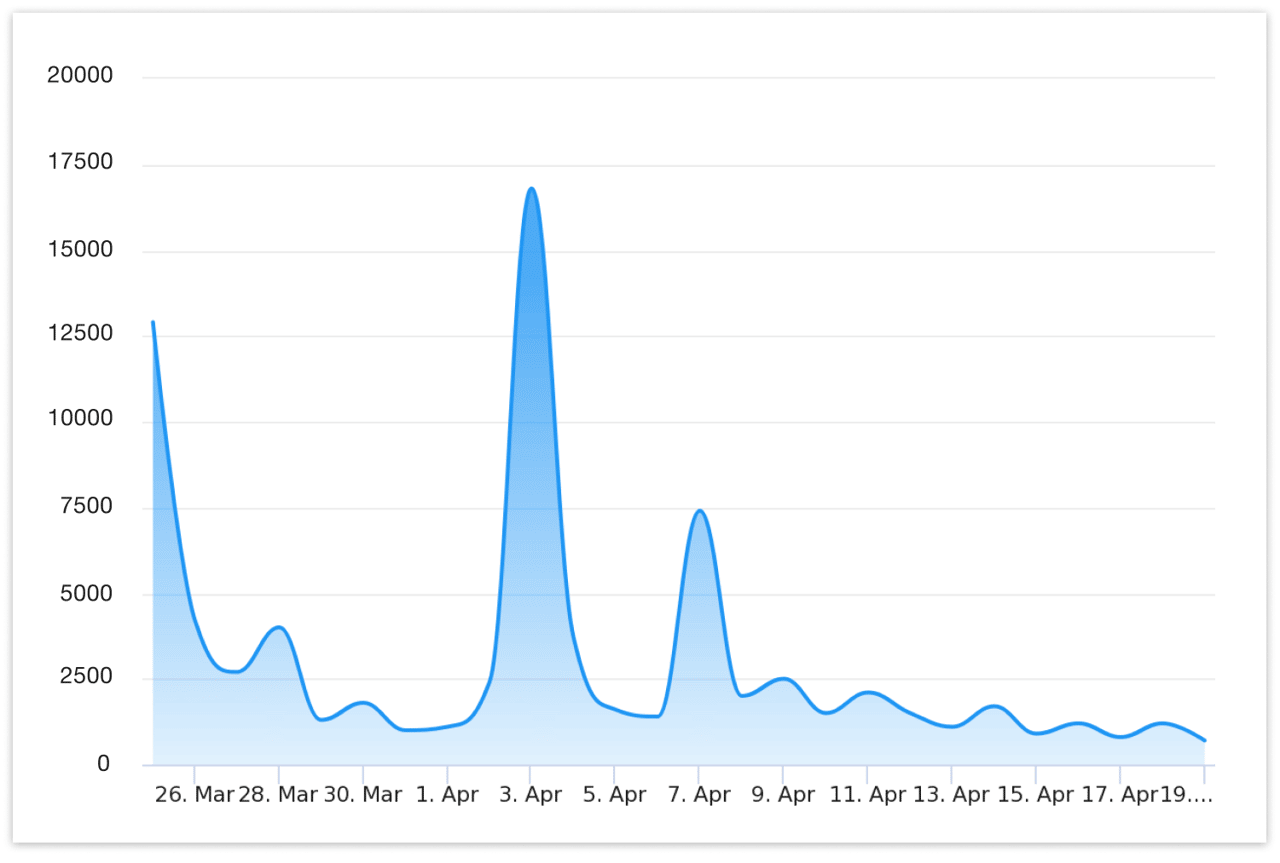 Online conversations include posts from local businesses asking for patrons' support as well as regular citizens encouraging others to support their local brands, farms, and news organizations during the coronavirus pandemic and after.
Quarantine cuisine
Since people are forced to stay home to follow social distancing guidelines, many are turning to home-cooked meals for comfort. As a result, social media feeds are full of photos of quarantine cuisine from food bloggers and chefs to amateur culinary enthusiasts that have only taken up this hobby during the pandemic.
"Quarantine cooking" was a popular subject of discussion from mid-March to mid-April, as you can see below: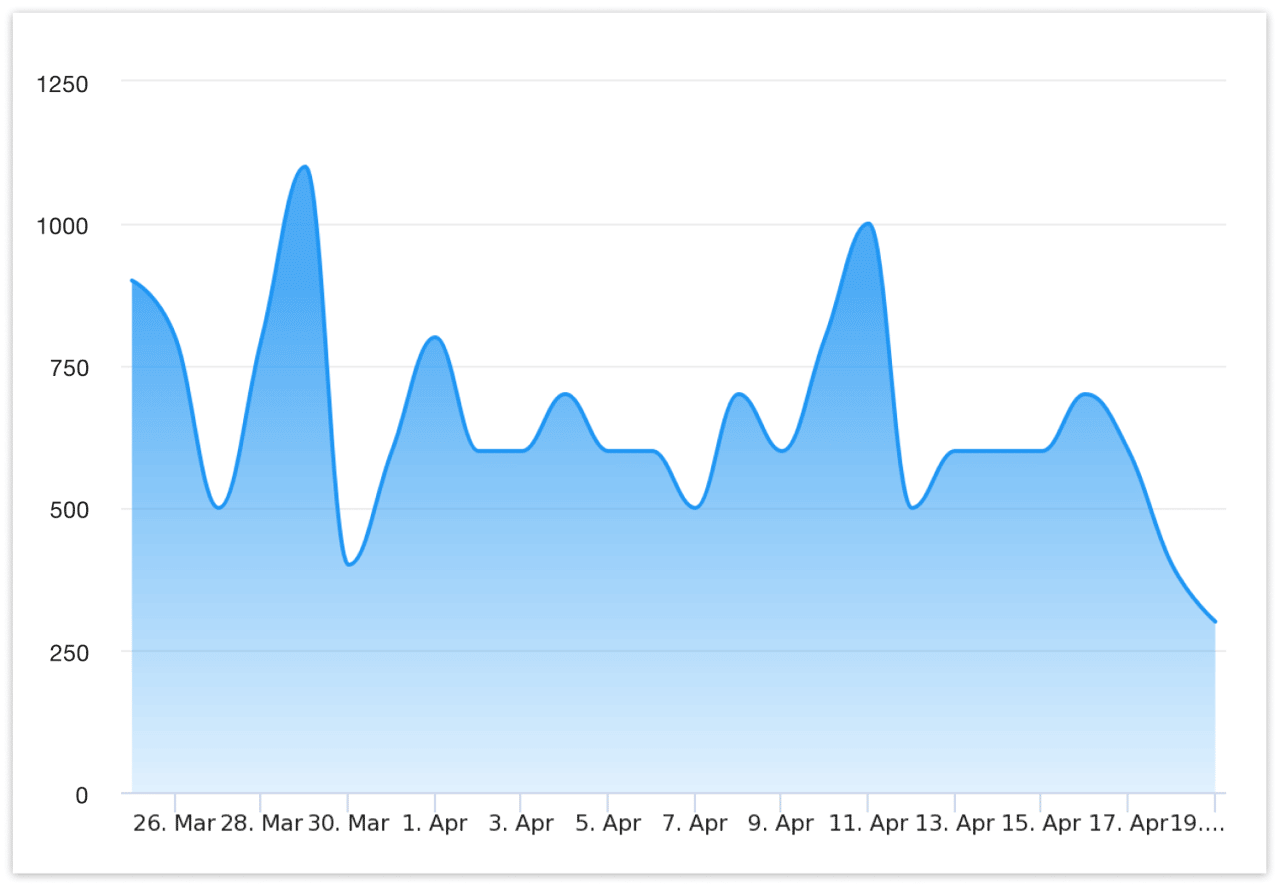 Food and beverage brands are noticing the proliferation of quarantine cooking and accommodate gastronomical aficionados by ramping up production. For example, in Canada, one factory has dedicated their entire production only to instant macaroni and cheese, Kraft Dinner. Culinary-centred TV channel The Food Network announced an exclusive show with comedian and actor Amy Schumer. Popular recipe sites and apps have created special quarantine-themed recipe lists for cooking with pantry staples and smaller budgets. Overall, it's safe to say that few people have to worry about going hungry during the pandemic.
Streaming in the times of social distancing
The coronavirus pandemic has also affected our entertainment and socialization habits. In light of the social distancing and self-isolation guidelines, we are all desperate to find ways to stay connected and keep busy at home. As a result, streaming services like Netflix, Amazon Prime Video and HBO Go have experienced a surge in new subscriptions over the month of March, a 34% increase in time spent, as well as an increase in online mentions.
On their end, streaming services are adjusting to new demand levels by offering extended free trial periods or making select content available for non-subscribers. Netflix, Amazon and YouTube have responded to increased watch times by temporarily downgrading all default video formats to standard definition (SD) in several regions as a way of reducing strain on bandwidth with increased demand.
In addition to films and television shows, people are also connecting with others a lot using video. According to one report, just one week in March saw over 61 million downloads for videoconferencing apps. This is reflected in public discussions of the coronavirus, where mentions of "videoconferencing" have grown over 4000% since March 14, with one app in particular gaining massive popularity: Zoom. As you can see in the graph below, mentions of "Zoom" in the coronavirus topic have grown to 3.2 million since mid-March.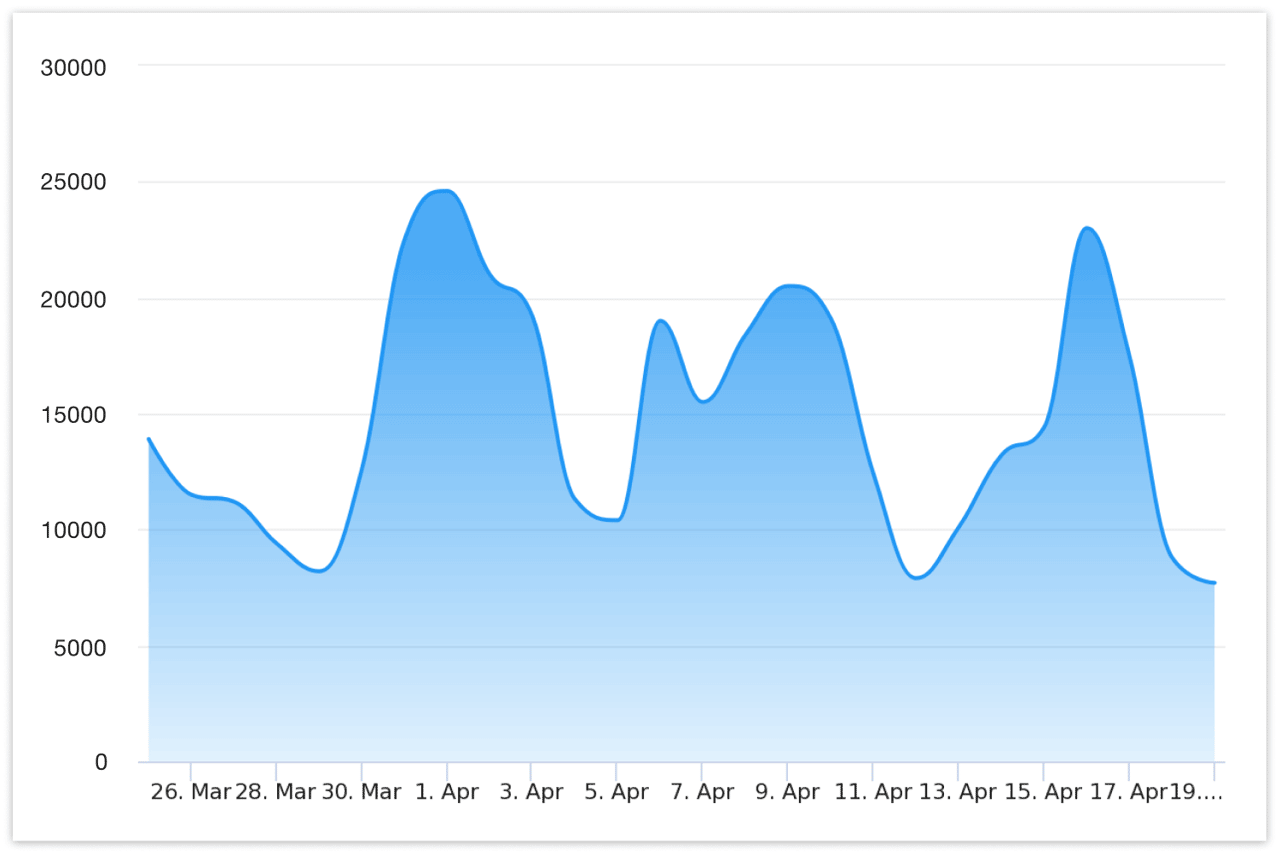 As people started discovering this software for themselves, you can also see related discussions of privacy and security in the word cloud below: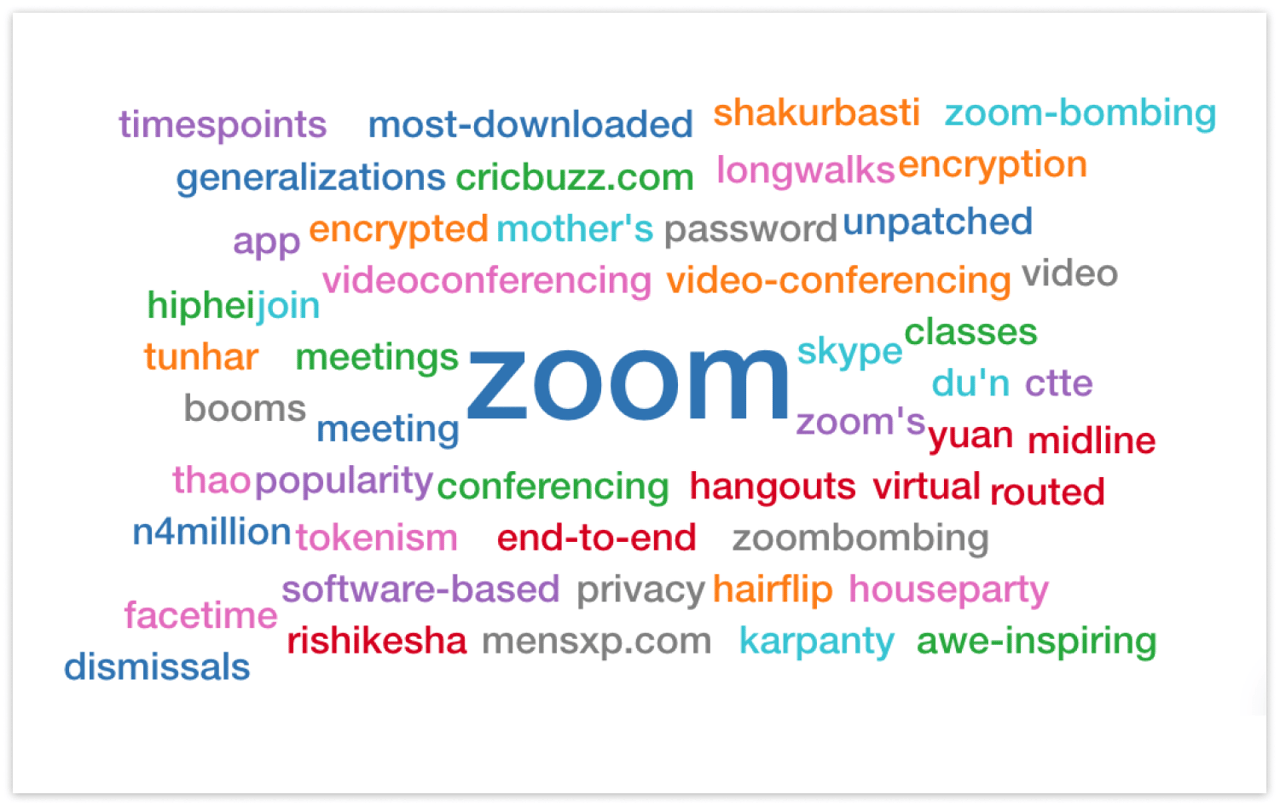 The popularity of video-conferencing software Zoom has skyrocketed in March, resulting in 3.1 million mentions from Mar. 1 to April 11, with people using it for anything from work meetings to school lectures to family dinners and cocktail hour with friends:
Since stay-at-home orders also prevent any group fitness or yoga classes from taking place, many people are hosting livestreams of their fitness routines online and invite others to join.
Brands pivot to essential services
In many places where lockdown measures have been put in place, many businesses deemed "non-essential" by the government have been forced to temporarily close down. This has affected every industry, from high-end fashion and beauty to craft breweries and distilleries to artisan jewelry, as businesses shut down their storefronts and customers have less expendable income. As we've seen above, many businesses have embraced delivery and curbside pick-up into their sales practices.
Others, who are able to contribute time and production materials to produce personal protective equipment (PPE) for frontline workers have switched to that. Since the pandemic hit most countries around mid-March, the demand for PPE like masks has risen significantly and shortages became evident in countries like the U.S. - with the discussions online picking up at the end of March and reaching its peak shortly after.
Mentions of "masks" in the coronavirus topic Mar. 25 to April 19.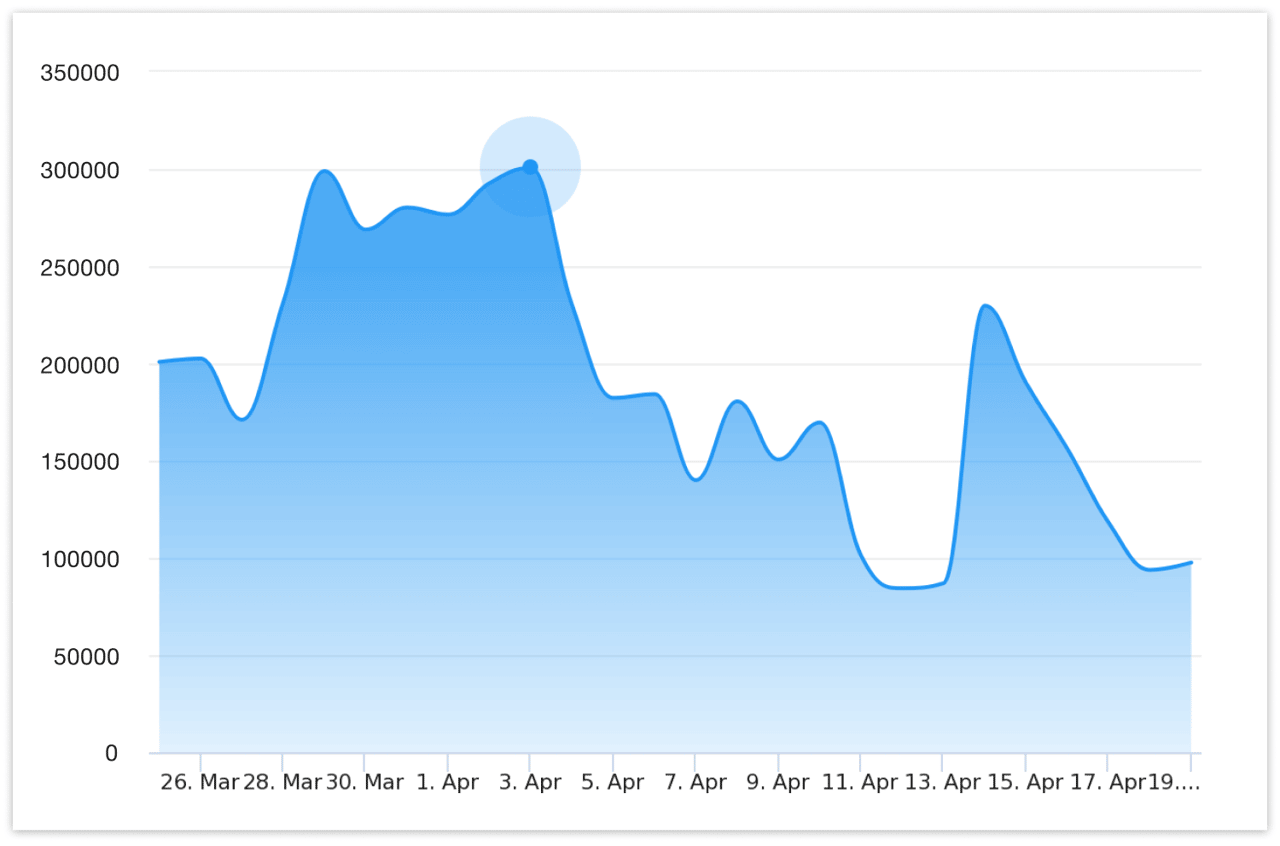 As a result, many fashion brands turned their efforts to source, produce and fundraise for PPE. For example, high-end winter gear company Canada Goose pivoted to production of medical apparel such as gowns and scrubs for frontline workers.
L.A.-based fashion brand American Apparel and Swedish company H&M have pivoted to making protective face masks, along with luxury brands like Balenciaga and Yves Saint Laurent.
Apple joined the efforts to collect PPE by sourcing and producing 10 million masks. Athletic apparel company Under Armour is one of many sports brands who have made a commitment to donate or produce PPE.
It's not just fashion brands that are contributing their workforce and funds to coronavirus defense. Distilleries big and small around the world are using their alcohol supplies to make small batches of hand sanitizer, a product which has quickly become scarce on grocery store shelves.
Major beverage companies like Anheuser-Busch are pivoting to hand sanitizer production and other emergency response measures, such as donations to food banks and homeless shelters.
Beauty brands are also switching to sanitizer production.
Overall, there was a significant increase of discussion around hand sanitizer the week of March 23, as can be seen in the graph below.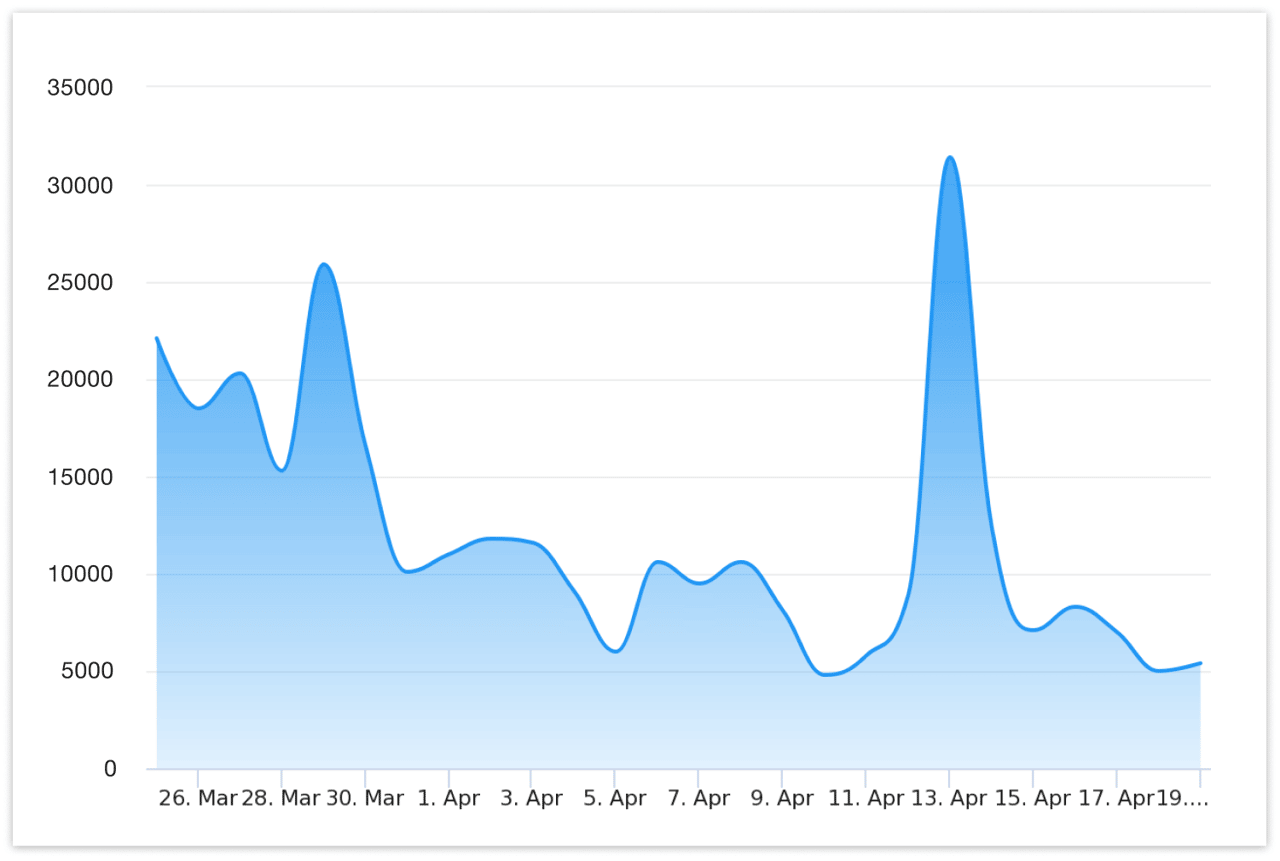 In addition to discussion of hand sanitizer shortages in grocery stores and pharmacies, there are also conversations around the proper alcohol content and disinfecting ingredients that allow people to make these products at home.
There are related discussions of current affairs and worker health and safety in various countries, as essential workers need items like hand sanitizer, gloves and face masks to protect themselves and others.
Conclusion
Social distancing and nationwide lockdowns due to the COVID-19 pandemic have drastically changed our lifestyles in the past four weeks. We get more things delivered, stream more, and have become face mask style experts.
Naturally, the way business is conducted has had to change, and brands that are nimble enough to pivot to a new method of production or delivery seem to have a higher chance of surviving this pandemic and the resulting economic downturn. That's why it's more important now than ever before to stay in touch with your customers and the rest of the market, and be prepared to course-correct quickly.