11 Ways to Monetize Your Social Media Accounts
Did you know that people spend almost two and a half hours on social media on average each day? With people spending that much time of their phones, your business would be missing out if you didn't take advantage of it.
Knowing how to monetize your social media accounts can help you expand your consumer base, meet those pesky sales targets and bring in additional revenue for your business.
What Is Social Media Monetization?
Social media monetization occurs when you're able to make money from your social media following.
You can use various income streams to make money using social media. However, you need to understand your audience to be successful.
Best Industries for Social Media Monetization
One of the best industries for social media monetization is digital marketing. Marketers can sell to their audience in many ways, from services to products.
The fashion industry can do very well on visual platforms, such as Instagram and TikTok. If you're a content creator, you can make money on social media in almost any niche.
Benefits of Social Media Monetization
Monetizing your social media is relatively easy, and it can be free. While you can pay for ads to get eyes on your posts, you can use hashtags and outbound engagement strategies. Those strategies can help attract new followers.
If you're a business, monetizing your social media accounts can help you meet your sales targets and bring in an additional form of income.
Drawbacks of Social Media Monetization
Unfortunately, monetizing your social media isn't a get-rich-quick scheme. You'll need to post good content consistently for weeks or months before seeing results.
Also, even once you start to generate income, it won't always be consistent.
Most Profitable Social Media Platforms
YouTube is one of the most profitable social media platforms. You can monetize it with affiliate links or sell your own products or services. With the YouTube Partner Program, you can also earn from ads, channel members, and donations (more on this below)
Instagram is also starting to offer multiple monetization streams. You can earn from:
Reels play bonuses

Sponsorships

Affiliate links
TikTok has a creator fund, and many TikTokers set up brand deals. However, the creator fund isn't as lucrative as other methods.
How To Monetize Your Social Media Accounts
If you want to make money on social media, you have plenty of options. Some strategies work well on all platforms, while others are specific to one or two networks.
Consider the following strategies when you want to monetize your social media.
Partner With Influencers or Other Brands
If you have a business, you can reach out to and work with influencers or other brands. The influencer will promote your product or service to their audience so that you can get customers.
You'll usually have to pay the influencer to talk about your product. However, a successful partnership can bring in more revenue than you spend.
A great way to find influencers or brands to partner with is to use a social listening tool. Social listening tools allow you to monitor specific keywords that relate to your brand, your competitors or your industry. You can then 'listen' to the conversations and pick up on any other brands that are similar to yours and worth partnering with or any influencers in your industry.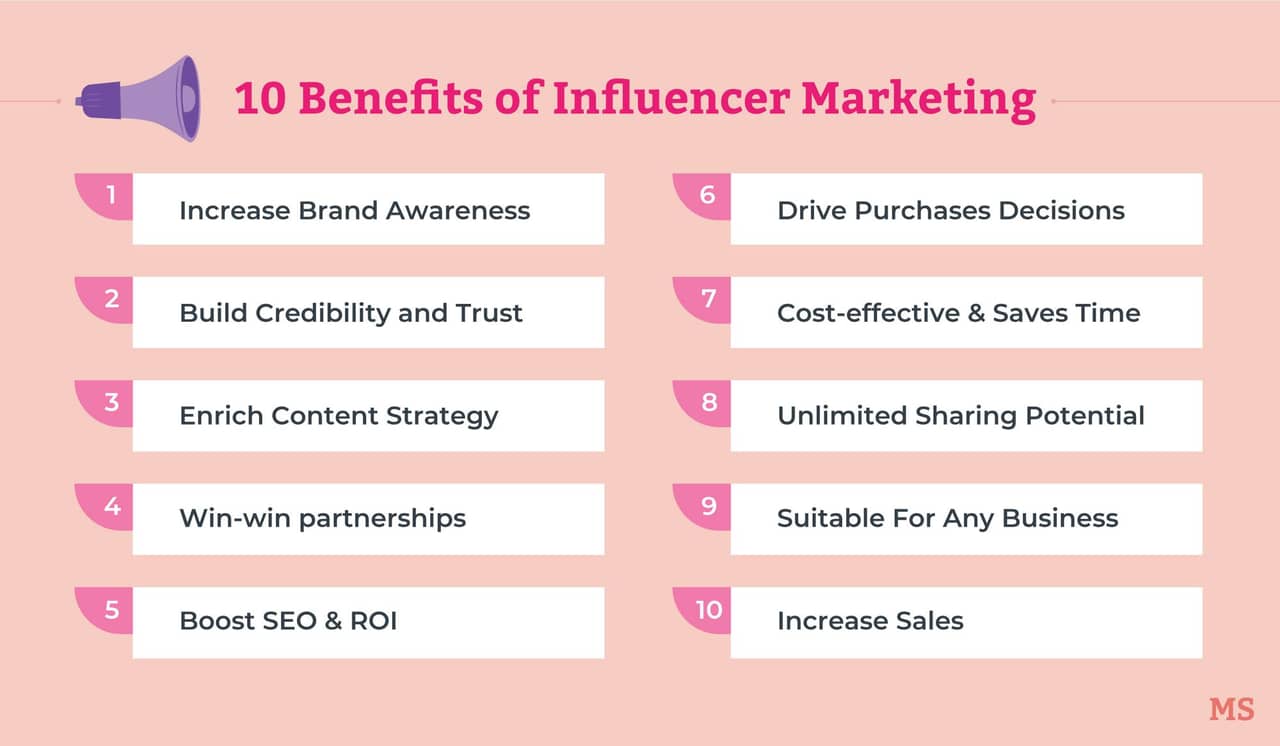 Offer Access to Premium Content
Many platforms allow creators to put extra content behind a paywall. Your followers can sign-up OR subscribe for a monthly fee to access the videos or posts.
This is a great way to generate actionable leads for your business as to sign-up users will have to enter their contact details.
Patreon is probably the most well-known example of this. You can create different tiers, so followers who pay more money will get access to more content. Platforms like YouTube are also starting to offer this option to creators.
Start an Affiliate Program
You can also monetize your social media accounts with affiliate marketing. If you have a product, you can create a program that your customers can join. They'll get special links that track the clicks.
If you get a new sale due to an affiliate, you'll pay that person a small commission. You can also join existing affiliate programs for the products you use and love.
Unlike brand partnerships, the company won't pay the creator a set fee. However, some commissions pay very well, so you might only need to make a few sales to earn a decent income.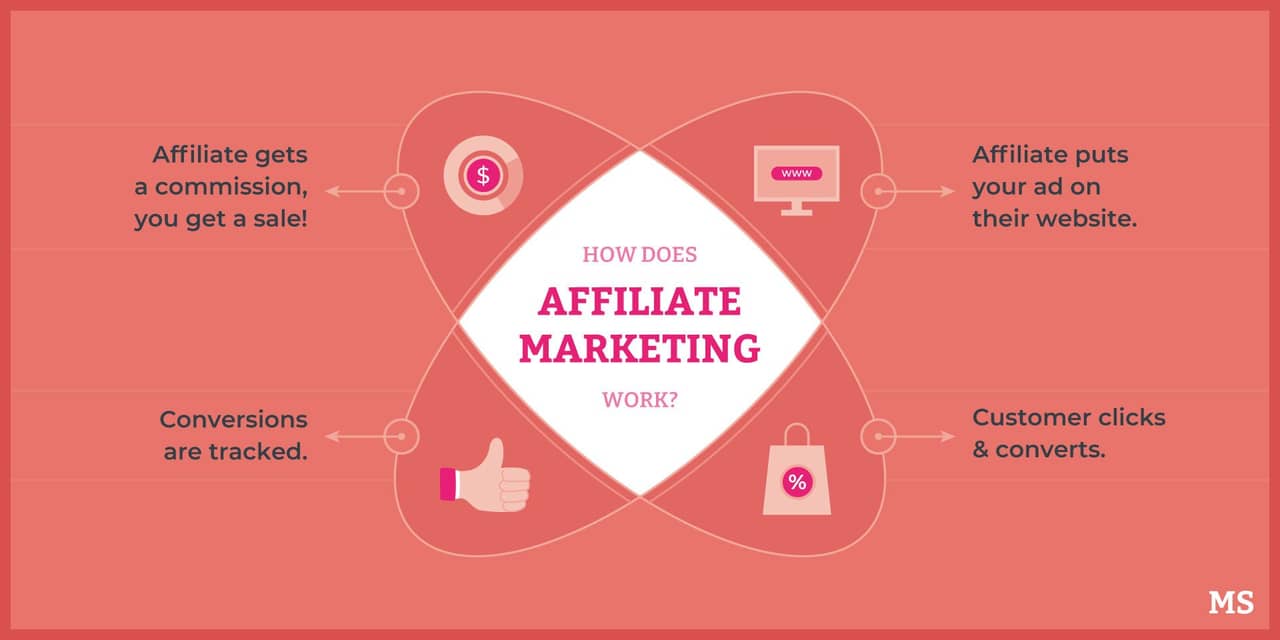 Use It To Drive Traffic to Your Website
Maybe you have a website where you sell products or services. Social media is an excellent tool to drive traffic to that site. Some platforms make it hard to link to your websites, such as Instagram and TikTok.
On these platforms, you only get one link in your bio. Instagram does allow links in stories, which helps. However, you have to reach 1,000 followers before you can add a link to your bio on TikTok.
Platforms like Pinterest, Twitter, and Facebook make it easier to share links. 
On these platforms, you can share the link or add a short description to entice people to click. Then, you can get people to buy your products or read blog posts where you add affiliate links.
Start a Shop on Facebook or Instagram
If you sell physical products, you can start a shop on Facebook and Instagram. You'll need to set up a business page on Facebook or an Instagram business account. The platforms also require you to apply for a shop.
To help get people to your Facebook or Instagram shop, post quality content. Try to post as consistently as you can to reach more potential customers.
Join the YouTube Partner Program
If you post videos on YouTube, you should work toward becoming a YouTube Partner. To join the Partner Program, you have to meet the following requirements:
Have over 1,000 subscribers

Receive over 4,000 watch time hours in the past 12 months 

Link an AdSense account

Have no community guideline strikes

Live in an eligible country

Follow all YouTube monetization rules
After Google approves you for the program, you can earn from ads on your videos. You can also set up channel memberships. 
If you want to sell merchandise, YouTube partners with a couple of print-on-demand companies that you can use to make money.
Of course, you can also make money from your videos in other ways. If you make a lot of YouTube Shorts, you can join the creator fund. You can also add affiliate links to your video descriptions and work with sponsors.
Run a Competition
Running a competition is an indirect way to monetize your social media. You can partner with another brand or company for this. All you need to do is require people to follow both of your accounts to enter. 
Before you launch a competition, come up with a high-quality prize. If you sell a product, you could give one away for free to the winner. After you announce the winner, send a message to everyone who entered with a discount code to get more sales. To monitor all mentions and user activities, you can use social listening tools like YouScan. It collects all your brand mentions from social media or any other mentions according to your search query. 
As you gain followers, you can monetize that larger audience in other ways. For example, you can use affiliate marketing.
How Will You Monetize Your Social Media Accounts?
Monetizing your social media is an excellent, flexible way to make money. However, you need to choose the right monetization options for your account. Then, you also need to pick which platforms to use for your business.
To fully monetize your social media accounts, try affiliate marketing, sponsored posts, and other income streams. 
Choose the ones that work the best for you and your goals. 
Lastly, don't be afraid to adjust your strategy as the algorithms change and your audience grows.